Massage Therapy Managers are responsible for the overall success of a massage therapy establishment. They are in charge of the staff, the budget, the marketing and advertising, the client experience, and the overall operation of the business. As a result, they must possess an array of skills such as organizational, leadership, marketing and financial management.
They must also have an understanding of basic anatomy, psychology, and business law. When massage therapy managers are successful in their role, they can lead to increased profits for the business, a higher quality of customer service, and better employee satisfaction.
Steps How to Become
Obtain a massage therapy certification. Most states require massage therapists to obtain a certification and/or license before they can practice legally in the state. Typically, this involves completing an approved massage therapy program and passing a licensing exam.
Gain experience as a massage therapist. It is difficult to obtain a managerial position without significant experience in the field. Consider working at a spa or wellness center to gain hands-on experience working with clients and managing the daily operations of a massage therapy business.
Consider obtaining additional qualifications. Depending on the type of managerial position you are seeking, you may need to obtain additional qualifications, such as a degree in business or healthcare management. If your goal is to run your own massage therapy business, consider taking courses in business management, marketing and finance.
Develop interpersonal skills. As a massage therapy manager, you will need to be able to communicate effectively with clients, employees and vendors. Consider taking courses in customer service, conflict resolution and leadership to hone your skills in these areas.
Look for job opportunities. Once you have the necessary qualifications, start looking for job opportunities as a massage therapy manager. Many spas and wellness centers post job openings online, so create a profile on job search websites and networking sites to stay informed about relevant job openings.
Prepare for the interview. Before the interview, research the company to gain an understanding of its mission and values, and think of examples of how you can contribute to achieving its goals. During the interview, be prepared to discuss your qualifications, experience and interpersonal skills, as well as your plans for managing the business.
Massage therapy managers must stay up-to-date with the latest industry trends and techniques in order to ensure their massage business is efficient and successful. Keeping informed on the latest industry news and trends will allow managers to implement new methods, such as innovative technology or updated massage techniques, to improve customer experience, encourage client retention, and increase profitability. Additionally, staying organized with client files and scheduling will help the business run smoothly, while actively engaging with the massage therapists will keep them motivated and engaged in their work. When managers take a proactive approach to monitoring and managing the business, they will be able to provide the best possible services to their customers and ensure the massage business is successful.
You may want to check Massage Instructor, Massage Receptionist, and Massage Clinical Coordinator for alternative.
Job Description
Hire, train, and supervise massage therapists
Create and implement massage therapy policies and procedures
Develop and implement employee performance evaluations
Develop and maintain massage therapy services menu
Monitor client feedback and provide feedback to massage therapists
Manage scheduling of massage therapists
Coordinate with other departments to ensure quality of massage therapy services
Ensure maintenance of massage therapy equipment and supplies
Establish standards for client care, customer service, and cleanliness
Oversee budgeting for massage therapy services
Promote massage therapy services through marketing efforts
Develop and maintain relationships with vendors to ensure quality of products and services
Skills and Competencies to Have
Knowledge of anatomy, physiology, kinesiology, and pathology
Expertise in massage techniques and methods
Understanding of various massage modalities
Ability to create tailored treatments for clients
Understanding of business operations and marketing strategies
Exceptional customer service skills
Excellent communication and interpersonal skills
Ability to create and manage budgets
Knowledge of health and safety regulations
Ability to provide feedback and evaluate performance of massage therapists
Proven leadership and organizational skills
Knowledge of relevant software programs
Detail-oriented and highly organized
A Massage Therapy Manager must possess a wide range of skills to be successful in their role. The most important skill to have is strong communication and organizational skills. First, having effective communication skills will help the manager to effectively communicate with clients, coworkers, and other industry professionals.
This will ensure that the massage therapy manager can properly explain procedures and services to clients, as well as coordinate with coworkers and other professionals in order to provide the best massage experience possible. strong organizational skills are essential for a Massage Therapy Manager in order to maintain accurate records and ensure that appointments run smoothly. Keeping records of client history, scheduling appointments, and managing the workflow of the clinic can be time-consuming tasks, but having good organizational skills can help make these tasks more manageable.
With these skills, the Massage Therapy Manager can ensure the success of their business and provide the best service possible to their clients.
Massage Aide, Massage Business Owner, and Massage Therapist Supervisor are related jobs you may like.
Frequent Interview Questions
What qualifications do you possess that make you an ideal candidate for this Massage Therapy Manager role?
Describe your experience in managing a team of massage therapists.
How do you ensure customer satisfaction with the massage services provided?
What strategies do you use to ensure a safe and comfortable working environment for your employees?
How do you stay up to date with the current trends in massage therapy?
How have you handled difficult situations with clients in the past?
What strategies do you use to ensure staff compliance with regulations and standards?
What measures have you taken to promote a culture of customer service excellence within your team?
How do you handle complaints from customers about the massage therapies provided?
Describe a time when you successfully resolved a conflict between massage therapists.
Common Tools in Industry
Scheduling Software. Allows for easy organization and management of appointments, staff, and clients. (eg: Acuity Scheduling)
CRM Software. Manages customer relationships and helps keep track of client data. (eg: Salesforce)
Time Management Software. Tracks the time spent on tasks and activities, helping to ensure that massage therapy sessions start and finish on time. (eg: Toggl)
Accounting Software. Tracks income and expenses, allowing you to keep accurate records of your business finances. (eg: QuickBooks)
Employee Management Software. Manages staff scheduling, payroll, and performance reviews. (eg: BambooHR)
Communication Platforms. Facilitates communication between staff members and clients. (eg: Slack)
Client Management Software. Helps manage client information, including medical history and payment details. (eg: Mindbody)
Inventory Tracking Software. Tracks inventory levels and purchasing information. (eg: Stitch Labs)
Professional Organizations to Know
American Massage Therapy Association (AMTA)
Associated Bodywork & Massage Professionals (ABMP)
Federation of State Massage Therapy Boards (FSMTB)
National Certification Board for Therapeutic Massage & Bodywork (NCBTMB)
International Massage Association (IMA)
Associated Massage & Bodywork Professionals Foundation (AMBPF)
International Council of Certified Practicing Massage Therapists (ICCMPT)
International Institute for Complementary Therapists (IICT)
World Massage Conference (WMC)
American Organization for Bodywork Therapies of Asia (AOBTA)
We also have Massage Supervisor, Massage Room Attendant, and Massage Trainer jobs reports.
Common Important Terms
Anatomy. The study of the structure and organization of a living organism and its parts.
Physiology. The branch of biology that deals with the normal functions of living organisms and their parts.
Massage Therapy. A type of treatment in which a therapist manipulates the body's soft tissues to improve health and wellbeing.
Pathology. The scientific study of the nature of disease and its causes, processes, development, and consequences.
Pathophysiology. The study of the physiological processes involved in the development and progression of disease.
Kinesiology. The study of the movement of the body and its parts and the mechanics of body movement.
Biomechanics. The application of mechanical principles to living organisms, especially to the analysis of human motion.
Kinesiotherapy. The use of therapeutic exercise to prevent, alleviate, or treat physical dysfunction or injury.
Neuromuscular Therapy. A type of massage therapy that involves applying manual pressure to specific points on the body in order to relieve pain and promote healing.
Orthopedic Massage. A type of massage therapy that focuses on treating musculoskeletal pain and injuries.
Frequently Asked Questions
What is Massage Therapy Manager?
Massage Therapy Manager is a cloud-based software designed to help massage therapists streamline their practice and manage their business more effectively.
What features does Massage Therapy Manager offer?
Massage Therapy Manager offers a range of features including appointment scheduling, client management, payment processing, and marketing automation.
How much does Massage Therapy Manager cost?
Massage Therapy Manager offers a variety of plans ranging from free to $45/month depending on the features you require.
Does Massage Therapy Manager integrate with existing software?
Yes, Massage Therapy Manager integrates with third-party applications such as QuickBooks and MailChimp.
Does Massage Therapy Manager offer customer support?
Yes, Massage Therapy Manager provides 24/7 customer support via email, phone and live chat.
What are jobs related with Massage Therapy Manager?
Web Resources
Massage Therapy Management, AAS | Butler County Community … www.bc3.edu
Massage Therapy Program manager leads his program to … www.cctech.edu
Massage Therapy - Unitech Training Academy unitechta.edu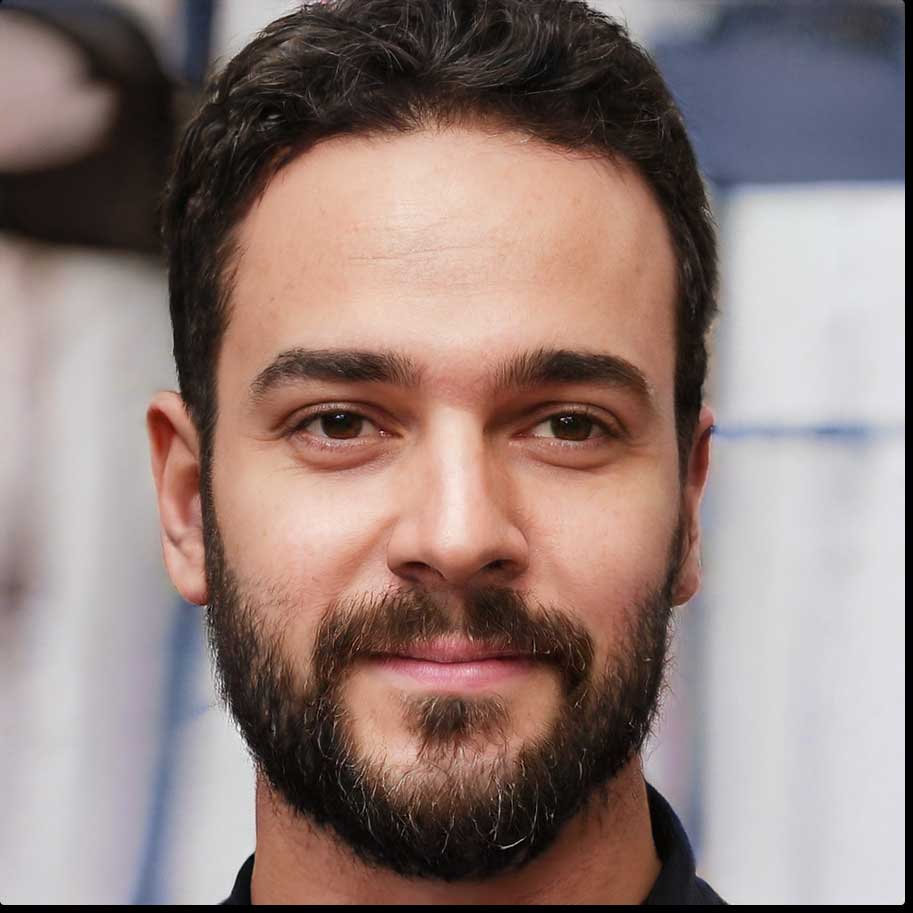 Reviewed & Published by Albert
Submitted by our contributor
Massage Category