Massage therapy is a growing field, and massage therapist assistants can help therapists provide better service to their clients. By assisting with a range of tasks, such as preparing the treatment area, setting up equipment, and providing customer service, a massage therapist assistant can ensure that clients receive the best possible massage experience. This, in turn, can lead to increased customer satisfaction and loyalty, as well as repeat business. Furthermore, the presence of an assistant can allow therapists to provide more treatments in the same amount of time, resulting in improved productivity and profitability for the business.
Steps How to Become
Earn a High School Diploma or GED. Most employers require massage therapy assistants to have a high school diploma or GED.
Consider an Associate Degree. Although not always required, earning an associate degree in massage therapy from an accredited institution may give you an advantage when looking for a job.
Complete a Massage Therapy Assistant Program. Most states require massage therapy assistants to be certified or licensed. Contact your state's licensing board to find out the requirements for becoming a massage therapy assistant in your state.
Get Certified. Many states require massage therapy assistants to be certified by the National Certification Board for Therapeutic Massage and Bodywork (NCBTMB). To become certified, you must complete at least 500 hours of training and pass the NCBTMB's certification exam.
Obtain a License. In most states, massage therapy assistants must be licensed. Requirements vary by state, but you may need to complete an approved massage therapy assistant program and pass a state-administered exam.
Maintain Your Certification/License. Most states require massage therapy assistants to maintain their certifications/licenses by completing continuing education courses and renewing their licenses every year.
Massage therapy assistants are individuals who help massage therapists provide quality, therapeutic massage treatments. To become an effective massage therapy assistant, it is important to possess certain qualities and skills. Having strong communication skills is essential, as the ability to interact with clients and massage therapists in a professional manner is key.
In addition, the ability to listen attentively to the needs of both the therapist and the client is necessary in order to provide the best possible service. Being organized and able to work independently are also important qualities for a successful massage therapy assistant. Finally, having a good understanding of anatomy and physiology is important, as this knowledge helps massage therapists effectively target problem areas and create a personalized treatment plan for each client.
With these qualities and skills, massage therapy assistants can become ideal and capable support for massage therapists.
You may want to check Massage Therapy Manager, Massage Practitioner, and Massage Aide for alternative.
Job Description
Communicate with clients to gain an understanding of their massage needs
Prepare massage room, including setting up massage tables and necessary linens
Assist massage therapist in providing massage therapy treatments
Assist massage therapist with administrative duties such as documentation and scheduling
Maintain a clean and organized workspace
Perform light cleaning duties such as wiping down surfaces, laundering linens, and disposing of used supplies
Ensure safety of clients by following all safety protocols
Observe clients during massage session and report any changes to the massage therapist
Answer client questions and provide general information about massage therapy
Provide quality customer service to ensure client satisfaction
Skills and Competencies to Have
Strong interpersonal and communication skills
Ability to work in a team environment
Ability to follow instructions and work independently
Knowledge of basic anatomy and physiology
Understanding of massage techniques and terminology
Ability to adapt massage techniques to individual needs
Knowledge of safety standards and regulations
Knowledge of sanitation and hygiene standards
Ability to use massage equipment and supplies
Knowledge of client-confidentiality policies and procedures
Proficiency in massage modalities such as Swedish, deep tissue, sports, etc.
Ability to work with diverse client populations
Attention to detail and strong organizational skills
Flexibility to work varying hours and days
CPR certification
The most important skill to have as a Massage Therapist Assistant is a strong ability to understand and empathize with a client's needs. Having the skills to listen attentively to the client and convey a genuine desire to help them to reach their therapeutic goals is essential. When massage therapists are able to communicate effectively with their clients, it helps to create a trusting relationship built on understanding and respect.
it is important for massage therapists to be knowledgeable about the different types of massage techniques and be able to apply them safely and effectively. Having a thorough understanding of anatomy, physiology, and pathology is also beneficial in order to provide appropriate treatments for a variety of conditions. Finally, having the ability to work efficiently and independently while maintaining professionalism at all times is essential for a successful career as a massage therapist assistant.
Massage Spa Manager, Massage Clinic Manager, and Massage Supervisor are related jobs you may like.
Frequent Interview Questions
What experience do you have as a Massage Therapist Assistant?
How do you handle difficult customers?
What techniques do you use to make clients feel comfortable?
What methods do you find work best for relieving clients' pain or tension?
Describe a time when you had to be creative in order to provide a client with the best possible service.
How would you handle a situation in which a client was unhappy with your services?
What health and safety procedures do you follow when working with clients?
How do you ensure that you are providing accurate advice and information to clients?
What challenges have you faced in this role?
How do you stay up-to-date on the latest massage therapy practices and techniques?
Common Tools in Industry
Massage Table. A padded table used for massage therapy, with adjustable height and headrest. (Eg: Oakworks massage table)
Massage Oils and Lotions. Products specifically designed for massage therapy, to reduce friction and help relax muscles. (Eg: Soothing Touch Muscle & Joint Relief Cream)
Massage Stones. Heated or cooled stones used to further relax and soothe muscles during massage. (Eg: Hot Stone Massage Kit)
Massage Brushes. Soft bristle brushes used to stimulate the skin and help to release toxins. (Eg: Body Brush)
Massage Belts. Elastic bands that wrap around the body to help stretch and mobilize tight muscles. (Eg: TheraBand Resistance Band)
Massage Machines. Electronic devices that use vibration and/or suction to treat sore muscles and promote circulation. (Eg: Theragun G3PRO Percussive Therapy Device)
Massage Chairs. Ergonomically designed chairs used to provide a comfortable massage experience. (Eg: Human Touch Perfect Chair PC-420).
Professional Organizations to Know
American Massage Therapy Association (AMTA)
Associated Bodywork & Massage Professionals (ABMP)
Federation of State Massage Therapy Boards (FSMTB)
National Certification Board for Therapeutic Massage and Bodywork (NCBTMB)
International Massage Association (IMA)
World Massage Conference (WMC)
American Association of Massage Therapists and Bodyworkers (AAMTB)
International Council of Therapeutic Massage and Bodywork (ICTMB)
American Touch Association (ATA)
National Association for Holistic Aromatherapy (NAHA)
We also have Massage Receptionist, Massage Esthetician, and Massage Clinical Coordinator jobs reports.
Common Important Terms
Massage Therapy. The practice of manipulating a person's body with pressure, tension, motion, and vibration to promote relaxation and healing.
Massage Techniques. Various techniques used in massage therapy, such as Swedish massage, deep tissue massage, sports massage, and acupressure.
Anatomy and Physiology. The study of the structure and function of the human body, including organs, muscles, bones, and other body systems.
Pathology. The study of diseases and their causes, symptoms, diagnosis, and treatment.
Kinesiology. The study of body movements and their effects on the body's physical and mental health.
Business Skills. Knowledge and skills related to running an effective business, such as marketing, customer service, finance, and human resources.
Client Care. Understanding the needs of clients and providing them with excellent care and service.
Professional Ethics. Understanding ethical standards for massage therapists and following them in practice.
Frequently Asked Questions
What is a Massage Therapist Assistant?
A Massage Therapist Assistant is a professional who works alongside licensed massage therapists to provide massage services to clients. The assistant typically assists with client intake, setup, preparation and cleanup.
What qualifications are required to become a Massage Therapist Assistant?
Generally, Massage Therapist Assistants must have completed a state-approved massage therapy program and be certified to practice in their state. Additionally, many employers require assistants to have a minimum of 500 hours of supervised training and experience.
What type of duties does a Massage Therapist Assistant typically perform?
Common duties of a Massage Therapist Assistant include preparing the massage room for clients, setting up massage tables and equipment, greeting clients, assisting the massage therapist in providing services, cleaning the massage room and equipment, stocking supplies and handling administrative tasks.
What are the benefits of working as a Massage Therapist Assistant?
Working as a Massage Therapist Assistant can be a rewarding career choice. Benefits include flexible hours, learning new skills, helping people feel better, and the potential for career advancement.
What is the salary range for Massage Therapist Assistants?
The salary range for Massage Therapist Assistants varies depending on experience, location, and other factors. According to the Bureau of Labor Statistics, the median annual wage for Massage Therapists is $45,530 in 2019.
What are jobs related with Massage Therapist Assistant?
Web Resources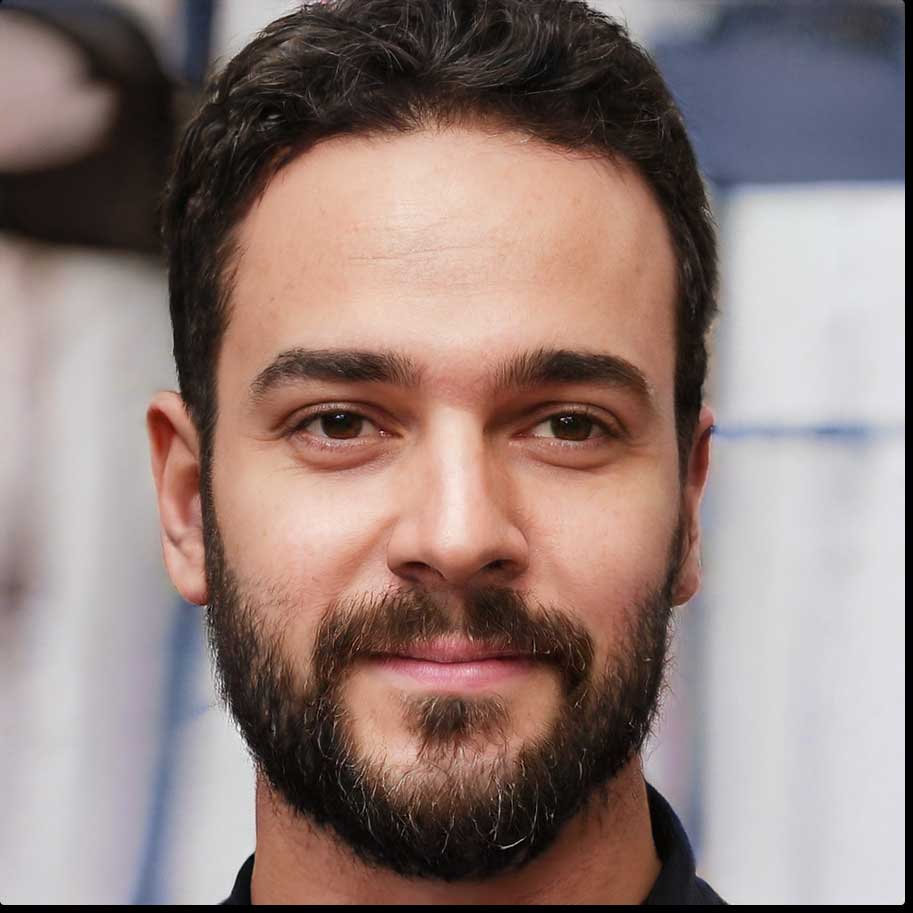 Reviewed & Published by Albert
Submitted by our contributor
Massage Category