Massage therapy is increasingly becoming a popular form of relaxation and treatment for a variety of medical conditions. As a result, the roles and responsibilities of massage clinic managers are becoming more important. They are responsible for overseeing the daily operations of the clinic and supervising staff, including massage therapists, receptionists, and other support staff.
they must ensure that the clinic is compliant with relevant laws and regulations, as well as promoting the clinic through marketing and advertising. In order to ensure that their clinic is successful and offers quality service, massage clinic managers must also possess excellent organizational and communication skills, as well as having a good understanding of business principles and customer service.
Steps How to Become
Earn a Bachelor's Degree. The first step to becoming a massage clinic manager is to earn a Bachelor's degree in a field related to business management or healthcare. This degree can provide the foundation for the knowledge and skills needed to become a successful massage clinic manager.
Obtain Massage Therapy Certification. The next step is to obtain certification as a massage therapist. This requires completion of a massage therapy program, which can last from six months to two years. Upon completion, the individual must pass an exam administered by the state in order to receive their license.
Gain Work Experience. Most massage clinic managers have several years of experience working as a massage therapist. This experience can give them the knowledge and understanding of the services offered at the clinic as well as the ability to manage and supervise other massage therapists.
Find a Position. After completing the educational and certification requirements, the next step is to find a position as a massage clinic manager. This can be done by searching job postings online or by networking with other massage therapists and clinic owners.
Develop Management Skills. Once hired as a massage clinic manager, it is important to develop management skills such as customer service, scheduling, budgeting and personnel management. These skills can help ensure the smooth operation of the clinic.
Maintain Professionalism. It is also important for a massage clinic manager to maintain professionalism at all times. This includes adhering to policies and procedures set forth by the clinic, as well as having a positive attitude with clients and colleagues.
In order for a massage clinic manager to stay ahead and efficient, they must focus on several key elements. First, they need to ensure their staff is well trained and up-to-date on the latest massage techniques and regulations. This will help ensure that services are being provided in an appropriate manner.
Second, they should have a system in place to track customer appointments and information. Having this data readily available will make it easier to fill gaps in the schedule and provide accurate records. Third, they should have comprehensive policies and procedures in place, so that any issues that arise can be handled quickly and professionally.
Finally, they should be willing to invest in technology, such as software or computer systems, that can streamline operations and boost efficiency. By focusing on these areas, massage clinic managers can stay ahead and efficient.
You may want to check Massage Trainer, Massage Supervisor, and Massage Receptionist for alternative.
Job Description
Ensure the smooth operation of the massage clinic by supervising staff, monitoring quality of service, and enforcing clinic policies.
Develop and manage operational systems, procedures, and best practices to maximize patient satisfaction and operational efficiency.
Oversee financial operations, including budgeting, billing, and accounts receivable.
Monitor patient and staff scheduling to ensure optimal clinic flow and staffing.
Manage employee performance and development, including staff reviews, coaching, and discipline.
Develop relationships with referring physicians and other healthcare professionals, as well as vendors and other community partners.
Monitor inventory of supplies and make sure that the clinic is well-stocked with necessary items.
Create and implement methods for tracking patient outcomes and satisfaction.
Ensure compliance with local, state, and federal regulations, including HIPAA guidelines.
Keep up to date with industry trends and developments in massage therapy techniques.
Skills and Competencies to Have
Business and Financial Acumen: Ability to analyze, interpret and present financial data; knowledge of billing and collection techniques; ability to develop and manage budgets.
Leadership and Management: Ability to manage staff, set goals and objectives, assess performance, resolve conflicts, implement change, and develop organizational policies and procedures.
Client Relations: Ability to provide excellent customer service, respond to inquiries, and address customer needs in a timely and professional manner.
Communication Skills: Ability to communicate effectively with staff, clients, and other stakeholders; excellent verbal and written communication skills.
Marketing and Promotional Skills: Ability to create effective promotional campaigns, utilize digital and traditional media outlets, and track results.
Professionalism: Ability to maintain a professional demeanor while working with clients and staff; knowledge of applicable industry regulations and standards.
Problem-Solving: Ability to analyze information, identify root causes of problems, and develop creative solutions.
Technology: Knowledge of computer systems, software applications, and office equipment; ability to troubleshoot technical issues.
Being an effective Massage Clinic Manager requires strong communication and interpersonal skills. Being able to effectively communicate with clients, staff, and other professionals is essential in creating a successful clinic. Strong interpersonal skills will enable a Massage Clinic Manager to build relationships with clients, staff, and other professionals, enabling them to better understand and provide the best quality service.
Effective problem-solving skills are also important, as they allow the manager to quickly and efficiently resolve issues that may arise. a Massage Clinic Manager needs to have excellent organizational and time management skills in order to handle the day-to-day operations of the clinic. Finally, a Massage Clinic Manager should be knowledgeable about the various massage techniques and treatments in order to provide the best quality of care for their clients.
With these skills, a Massage Clinic Manager can ensure that the clinic operates at optimal levels and provides the best possible customer service.
Massage Therapy Manager, Massage Practitioner Instructor, and Massage Business Owner are related jobs you may like.
Frequent Interview Questions
What experience do you have in managing a massage clinic?
How would you handle a situation in which a customer is unhappy with their massage service?
What methods do you use to motivate and manage staff?
How have you handled difficult employees in the past?
What strategies have you used to increase customer satisfaction?
How do you ensure that your massage services meet all local and state regulations?
How would you handle a situation in which a customer has an injury during their massage?
How do you handle employee scheduling and payroll?
What technology do you use to maintain patient records and scheduling?
What do you think makes a successful massage clinic manager?
Common Tools in Industry
Client Management Software. A software program used to manage client information, appointments, and billing (eg: ClinicMind).
Scheduling Software. A software program used to create, manage, and optimize patient appointment schedules (eg: Appointy).
Employee Time Tracking Software. A software program used to track employee hours and attendance (eg: Boomr).
Massage Supplies Management System. A system used to track and manage massage supplies and inventory (eg: Massage Tools).
Customer Relationship Management (CRM) Software. A software program used to manage customer data and conversations (eg: Salesforce).
Financial Management Software. A software program used to manage finances, payments, and billing (eg: Quickbooks).
Business Intelligence Software. A software program used to track data, generate reports, and analyze performance (eg: Tableau).
Online Booking System. A system used to allow customers to book appointments online (eg: Acuity Scheduling).
Professional Organizations to Know
American Massage Therapy Association (AMTA)
Associated Bodywork & Massage Professionals (ABMP)
Federation of State Massage Therapy Boards (FSMTB)
National Certification Board for Therapeutic Massage & Bodywork (NCBTMB)
International Massage Association (IMA)
International Spa Association (ISPA)
Spa and Wellness Association (SWA)
International Association of Healthcare Practitioners (IAHP)
American Medical Massage Association (AMMA)
American Society of Clinical Massage Therapists (ASCMT)
We also have Massage Instructor, Massage Clinical Coordinator, and Massage Aide jobs reports.
Common Important Terms
Client. A person receiving massage therapy services from a massage clinic.
Practitioner. A person providing massage therapy services at a massage clinic.
Massage Modalities. Different types of massage techniques used in massage therapy, such as Swedish, deep tissue, and sports massage.
Treatment Room. A room in a massage clinic where massage services are provided.
Scheduling. The process of organizing and arranging appointments for clients at a massage clinic.
Reception Area. The area of a massage clinic where clients check in and wait for their appointments.
Recordkeeping. The process of tracking client information and billing at a massage clinic.
Inventory Management. The process of tracking and maintaining proper levels of supplies and equipment used at a massage clinic.
Financial Management. The process of managing the financial aspects of a massage clinic, including billing, collections, and budgeting.
Frequently Asked Questions
What is the primary purpose of Massage Clinic Manager?
Massage Clinic Manager is a software system designed to help massage therapists manage their businesses, including scheduling appointments, tracking client information, and managing financials.
How many users can access Massage Clinic Manager at once?
Massage Clinic Manager can support up to 50 users at a time.
What type of reports does Massage Clinic Manager generate?
Massage Clinic Manager can generate reports such as appointment summaries, client histories, financials, and inventory reports.
Does Massage Clinic Manager offer integration with other software systems?
Yes, Massage Clinic Manager offers integration with many other software systems, such as accounting software and e-commerce platforms.
Is there a customer support team available for Massage Clinic Manager users?
Yes, Massage Clinic Manager offers a dedicated customer support team that is available to answer questions and provide technical assistance.
What are jobs related with Massage Clinic Manager?
Web Resources
Massage Clinic | Continuing Education | College of DuPage www.cod.edu
Massage & Spa Management – Gwinnett Colleges and Institute www.gwinnettcollege.edu
Student Massage Clinics - National Holistic Institute nhi.edu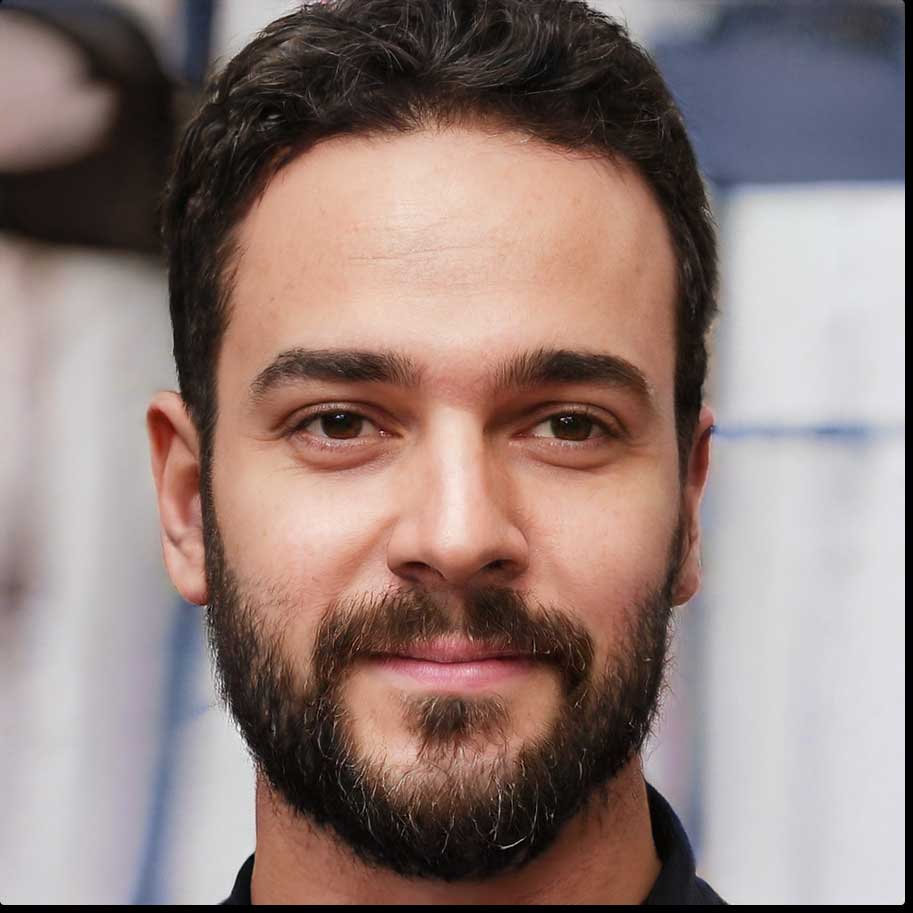 Reviewed & Published by Albert
Submitted by our contributor
Massage Category