Massage therapy is becoming increasingly popular, and as a result, more therapeutic massage businesses are popping up. This has created a need for massage therapist supervisors, whose role is to ensure that massage therapists are providing a high level of service to their clients. Massage therapist supervisors are responsible for making sure that massage therapists are properly trained, working safely, and adhering to the standards of their certification boards.
They also help to create a pleasant and comfortable environment for clients, and they work to maintain a professional and ethical atmosphere in the workplace. Massage therapist supervisors must have a thorough knowledge of the massage therapy industry, as well as excellent communication and interpersonal skills.
Steps How to Become
Earn a high school diploma or GED. Most massage therapy supervisor jobs require a high school diploma or equivalent.
Obtain a Massage Therapy License. Every state has different requirements for massage therapists, so check with your state's licensing board to find out what is required. The licensing process typically includes passing an exam and obtaining a certain number of hours of massage therapy training.
Complete an Advanced Education Program. While not required, many employers prefer to hire supervisors with advanced training in massage therapy. Look for programs that offer courses in anatomy, physiology, kinesiology and business management.
Gain Work Experience. Work as a massage therapist for at least one year in order to gain the necessary experience for supervisor positions.
Acquire Supervisory Skills. Take classes in management and leadership to learn the skills needed to become a successful supervisor.
Apply for Supervisory Positions. Use job search websites and networking to find open positions. Make sure to include your experience, education and supervisory skills on your application and resume.
When it comes to being a successful Massage Therapist Supervisor, it is important to stay ahead and capable in order to effectively manage and supervise your team. This can be achieved by continuously keeping up with industry trends, studying the latest techniques, and regularly attending workshops and seminars. Doing so will enable you to stay informed and provide your team with the most up-to-date information and best practices.
investing in massage therapist tools such as massage chairs, bolsters, and massage oils will help ensure that your team has the necessary supplies to deliver quality massage services to their clients. Finally, leading by example and providing constructive feedback to team members can help foster an environment of collaboration, motivation, and growth. By staying ahead and capable, a Massage Therapist Supervisor can empower their team to deliver excellent massage services and ensure their clients have an enjoyable experience.
You may want to check Massage Therapist Assistant, Massage Clinical Coordinator, and Massage Spa Manager for alternative.
Job Description
Develop and implement massage therapy treatments and services that meet the needs of clients.
Supervise massage therapists and ensure adherence to company policies and protocols.
Oversee the scheduling and booking of appointments for massage therapists.
Monitor and inspect massage rooms to ensure they are properly maintained, sanitized, and stocked with necessary supplies.
Train, evaluate, and provide guidance to massage therapists.
Maintain records of services rendered, client feedback, and other relevant information.
Provide customer service support to clients, including responding to complaints and resolving issues.
Develop and manage budgets and marketing plans for massage therapy services.
Ensure compliance with state laws and regulations governing massage therapy.
Participate in professional development activities to stay abreast of the latest trends in massage therapy treatments and services.
Skills and Competencies to Have
Knowledge of massage techniques, anatomy, and physiology
Ability to train and mentor massage therapists
Understanding of massage therapy regulations
Excellent customer service skills
Ability to work with a variety of clients
Leadership and organizational skills
Knowledge of safety procedures
Proficiency in various computer programs, such as scheduling and billing software
Excellent communication skills
Ability to multitask and manage multiple tasks at once
Leadership is an essential skill for a massage therapist supervisor. Being able to effectively manage a staff of massage therapists, develop a cohesive team, delegate tasks, and mentor employees are all important skills that a massage therapist supervisor should possess. By having strong leadership skills, a massage therapist supervisor can ensure that their team is providing the highest quality of service to clients, while also ensuring that staff members are performing their duties in a timely and efficient manner.
A massage therapist supervisor should also be able to handle customer complaints and provide positive feedback to team members. The success of the team and the satisfaction of the clients is largely dependent on the ability of the supervisor to effectively lead the massage therapy team.
Massage Clinic Manager, Massage Supervisor, and Massage Trainer are related jobs you may like.
Frequent Interview Questions
What experience do you have working as a Massage Therapist Supervisor?
How would you go about training new massage therapists?
What strategies do you use to ensure customer satisfaction?
What challenges have you faced in your current or previous positions as a Massage Therapist Supervisor?
How would you handle a situation where a customer is dissatisfied with their massage services?
How do you motivate and lead a team of massage therapists?
How would you manage client appointments and scheduling?
What techniques do you use to ensure that massage therapists adhere to safety protocols?
How do you ensure that all massage therapists are providing consistent, high-quality services?
What have you done to further your knowledge and skills as a Massage Therapist Supervisor?
Common Tools in Industry
Scheduling Software. Software used to manage and organize client appointment schedules. (eg: Acuity Scheduling)
Client Relationship Management (CRM) Software. Software used to track and manage customer relationships. (eg: Salesforce)
Time Tracking Software. Software used to track and manage employee time worked. (eg: Clockify)
Inventory Management Systems. Systems used to manage stock levels and orders. (eg: TradeGecko)
Employee Performance Tracking Tools. Tools used to measure and track employee performance. (eg: 7Geese)
Payroll Services. Services used to process employee payrolls and payments. (eg: Gusto)
Business Analytics Tools. Tools used to measure and analyze business performance. (eg: Tableau)
Professional Organizations to Know
American Massage Therapy Association (AMTA)
Associated Bodywork and Massage Professionals (ABMP)
Federation of State Massage Therapy Boards (FSMTB)
National Certification Board for Therapeutic Massage & Bodywork (NCBTMB)
International Massage Association (IMA)
World Massage Conference (WMC)
International Council of Reflexologists (ICR)
International Association of Healthcare Practitioners (IAHP)
International Federation of Massage Therapists (IFMT)
Massage Therapy Foundation (MTF)
We also have Massage Instructor, Massage Room Attendant, and Massage Envy Manager jobs reports.
Common Important Terms
Massage Therapy. A type of alternative medicine that involves the manipulation of soft tissues such as muscles, tendons, and ligaments to improve health and wellbeing.
Manual Therapy. A type of physical therapy that uses hands-on techniques to reduce pain, improve range of motion, and increase circulation.
Physical Assessment. A medical evaluation used to identify physical impairments or conditions that could be causing pain or decreased mobility.
Client Care. The process of providing individualized care for clients to meet their needs and help them reach their goals.
Documentation. The process of recording information related to patient care, assessment, and treatment.
Professionalism. The quality of being professional, which includes having a strong knowledge of massage therapy and ethical standards.
Supervision. The oversight and guidance of another person's work in order to ensure accuracy, quality, and safety.
Frequently Asked Questions
What is a Massage Therapist Supervisor?
A Massage Therapist Supervisor is a licensed professional responsible for overseeing massage therapists in a clinical setting, providing guidance and supervision to ensure quality of care.
What qualifications are needed to become a Massage Therapist Supervisor?
To become a Massage Therapist Supervisor, one must typically have a minimum of two years' experience working as a licensed massage therapist, along with certification from a recognized massage school and completion of continuing education courses related to massage therapy.
What are the responsibilities of a Massage Therapist Supervisor?
The responsibilities of a Massage Therapist Supervisor include managing staff, supervising clinical treatment protocols, ensuring compliance with regulatory standards, conducting staff performance reviews and evaluating client feedback.
What type of salary can a Massage Therapist Supervisor expect to earn?
The average salary for a Massage Therapist Supervisor is around $52,000 per year, depending on experience and location.
What are the benefits of being a Massage Therapist Supervisor?
The benefits of being a Massage Therapist Supervisor include the opportunity to work in an exciting and rewarding field, the chance to help others improve their health and wellbeing, and the ability to contribute to the development of massage therapy as a profession.
What are jobs related with Massage Therapist Supervisor?
Web Resources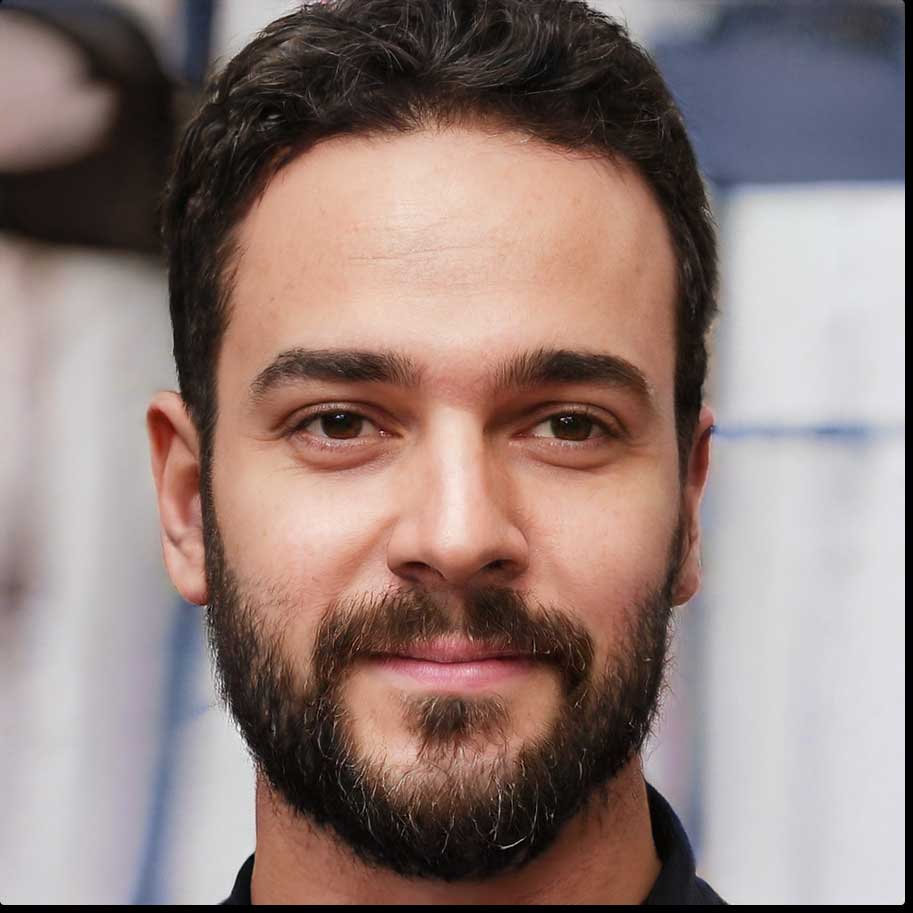 Reviewed & Published by Albert
Submitted by our contributor
Massage Category