The rise in popularity of massage spa services has led to an increase in demand for massage spa managers. These professionals are responsible for overseeing all aspects of the spa, from scheduling staff and providing customer service to managing inventory and overseeing marketing campaigns. As a result, massage spa managers must possess a variety of skills, including budgeting, customer service, marketing, and organizational capabilities. As demand for massage spa services continues to grow, the need for qualified managers will continue to increase, allowing these professionals to take advantage of the financial rewards and opportunities associated with this career path.
Steps How to Become
Obtain a High School Diploma or GED. Most employers in the massage spa industry require applicants to have at least a high school diploma or GED.
Earn an Associate's Degree. Many businesses prefer applicants who have an associate's degree in massage therapy, spa management, or a related field.
Obtain Licensure or Certification. Depending on the state in which you live, you may be required to obtain licensure or certification as a massage therapist.
Get On-the-Job Training. Many massage spas provide on-the-job training for new massage spa managers. This will provide you with the hands-on experience necessary to be successful in the position.
Develop Management Skills. The most successful massage spa managers have strong communication and organizational skills. Consider taking courses in business management, customer service, and marketing to enhance your skillset.
Pursue Professional Development Opportunities. Joining professional development organizations will provide you with opportunities for networking, continuing education, and professional development.
Stay Current on Industry Trends. Massage spas are constantly changing and evolving, and it is important to stay up-to-date on the latest trends and techniques. Reading trade journals and attending conferences can help you stay informed.
Having a skilled and efficient massage spa manager is essential for running a successful massage spa. Proper management of staff, services, and supplies helps to ensure that clients receive the highest quality of care. The manager should ensure that all staff members are properly trained and knowledgeable about the services offered.
They should also be able to manage inventory and supplies to ensure that the spa is always adequately stocked with products and services. the manager should maintain strict standards for cleanliness and provide a pleasant environment for both employees and clients. Finally, the manager should ensure that all customer service and operational procedures are being followed properly, leading to an overall positive experience for clients.
With these strategies in place, a massage spa can provide an exceptional service and lead to increased customer satisfaction.
You may want to check Massage Envy Manager, Massage Receptionist, and Massage Supervisor for alternative.
Job Description
Oversee all daily operations of the massage spa, including scheduling appointments, managing staff and providing customer service.
Develop and implement policies and procedures to ensure optimal customer satisfaction and staff efficiency.
Supervise and train massage therapists, receptionists, and other employees.
Prepare monthly budgets and financial reports.
Maintain inventory of supplies, equipment, and products.
Monitor customer feedback and respond promptly to complaints.
Stay up-to-date on industry trends and develop innovative marketing strategies to promote the spa's services.
Handle customer inquiries and complaints in a professional manner.
Ensure compliance with all local, state, and federal regulations pertaining to the spa.
Monitor the cleanliness of the facility, including lobby, massage rooms, and bathrooms.
Skills and Competencies to Have
Business Management: Knowledge of budgeting, financial management, marketing, customer service and sales.
Human Resources: Ability to recruit, hire, train, manage and evaluate employees.
Quality Assurance: Ability to monitor and maintain the quality of services being provided.
Operations Management: Ability to manage daily operations, set up schedules and ensure efficiency of operations.
Health and Safety: Knowledge of safety regulations and procedures.
Massage Therapy: Knowledge of various types of massage therapies and techniques.
Aesthetics: Knowledge of facial treatments, body wraps and other spa treatments.
Cleaning and Sanitation: Ability to maintain a clean and sanitary environment.
Technology: Knowledge of computers, software applications and point-of-sale systems.
Communication: Ability to communicate effectively with staff, customers and vendors.
The job of a Massage Spa Manager is an important role that requires a wide range of skills. One of the most important skills to have is excellent communication. Having the ability to effectively communicate with clients, staff, and other external stakeholders can help ensure that the spa runs smoothly and meets customer expectations.
the manager should have good organizational and problem-solving skills to be able to handle daily tasks and work through conflicts. Good customer service skills are essential for ensuring customer satisfaction and loyalty. A successful manager must also understand the basics of marketing, finance, and human resources in order to ensure the spa's success.
Finally, the manager should have strong leadership capabilities to effectively guide the team and ensure that all employees are working together to meet the spa's goals. With these necessary skills, a Massage Spa Manager can help ensure a successful business.
Massage Room Attendant, Massage Technician, and Massage Trainer are related jobs you may like.
Frequent Interview Questions
What experience do you have managing a massage spa?
How do you handle customer complaints?
What strategies do you use to ensure customer satisfaction?
How do you ensure that staff members adhere to safety and sanitation protocols?
What methods do you use to motivate and retain staff?
How would you handle a difficult or disgruntled client?
What is your experience with managing budgets and inventory?
How would you handle a situation where a customer does not pay for services?
What processes have you implemented to ensure customer loyalty?
How have you used technology and social media to promote the spa?
Common Tools in Industry
Client Management System. A software system to track client information, appointments, services rendered, payment information, and more. (eg: MINDBODY)
Booking System. A software system to manage bookings, schedules, and appointments. (eg: Acuity Scheduling)
Point of Sale System. A software system to track sales, handle payments, and manage inventory. (eg: Square POS)
Accounting Software. A software system to manage finances, track expenses, and generate reports. (eg: QuickBooks)
Employee Management System. A software system to manage staff members, payroll, time-off requests, and more. (eg: Bizimply)
Loyalty Program Software. A software system to track customer loyalty points, rewards, and promotions. (eg: Punchh)
Massage Therapy Software. A software system to manage massage therapists and treatments. (eg: MassageBook)
Online Scheduling System. A software system to allow customers to book appointments online. (eg: ScheduleOnce)
Professional Organizations to Know
American Massage Therapy Association (AMTA)
Associated Bodywork and Massage Professionals (ABMP)
Federation of State Massage Therapy Boards (FSMTB)
International Spa Association (ISPA)
National Certification Board for Therapeutic Massage and Bodywork (NCBTMB)
Society of Ortho-Bionomy International (SOBI)
Associated Skin Care Professionals (ASCP)
International Association for Healthcare Practitioners (IAHCP)
National Certification Commission for Acupuncture and Oriental Medicine (NCCAOM)
American Medical Spa Association (AMSPA)
We also have Massage Therapy Manager, Massage Instructor, and Massage Therapist Assistant jobs reports.
Common Important Terms
Spa Services. A range of services offered at a massage spa, such as facials, hot stone massage, body treatments, and other treatments.
Therapists. Professionals who provide massage services, such as massage therapists, estheticians, and reflexologists.
Clientele. The people who use the services of a massage spa.
Scheduling. The process of arranging appointments for clients.
Inventory Management. Tracking and managing supplies and equipment used in a massage spa.
Record Keeping. Maintaining records of services rendered, financial transactions, and other important information for the massage spa.
Employee Management. Hiring, training, and supervising employees at the massage spa.
Marketing. Developing strategies for promoting the massage spa and its services.
Frequently Asked Questions
What features does Massage Spa Manager offer?
Massage Spa Manager is a comprehensive business management solution designed specifically for massage therapy and wellness businesses. It offers features such as online scheduling, appointment reminders, automated payment processing, client management, reporting, and marketing tools.
How much does Massage Spa Manager cost?
Massage Spa Manager offers three pricing plans: Starter ($49/month), Professional ($79/month) and Enterprise ($99/month). All plans include unlimited appointments, clients, users and payments.
Does Massage Spa Manager integrate with other systems?
Yes, Massage Spa Manager is integrated with a variety of other systems, including QuickBooks, Stripe, and MailChimp.
Does Massage Spa Manager offer customer support?
Yes, Massage Spa Manager offers customer support through phone, email, and live chat.
Is Massage Spa Manager suitable for small businesses?
Yes, Massage Spa Manager is suitable for small businesses as it offers customizable features and affordable subscription plans.
What are jobs related with Massage Spa Manager?
Web Resources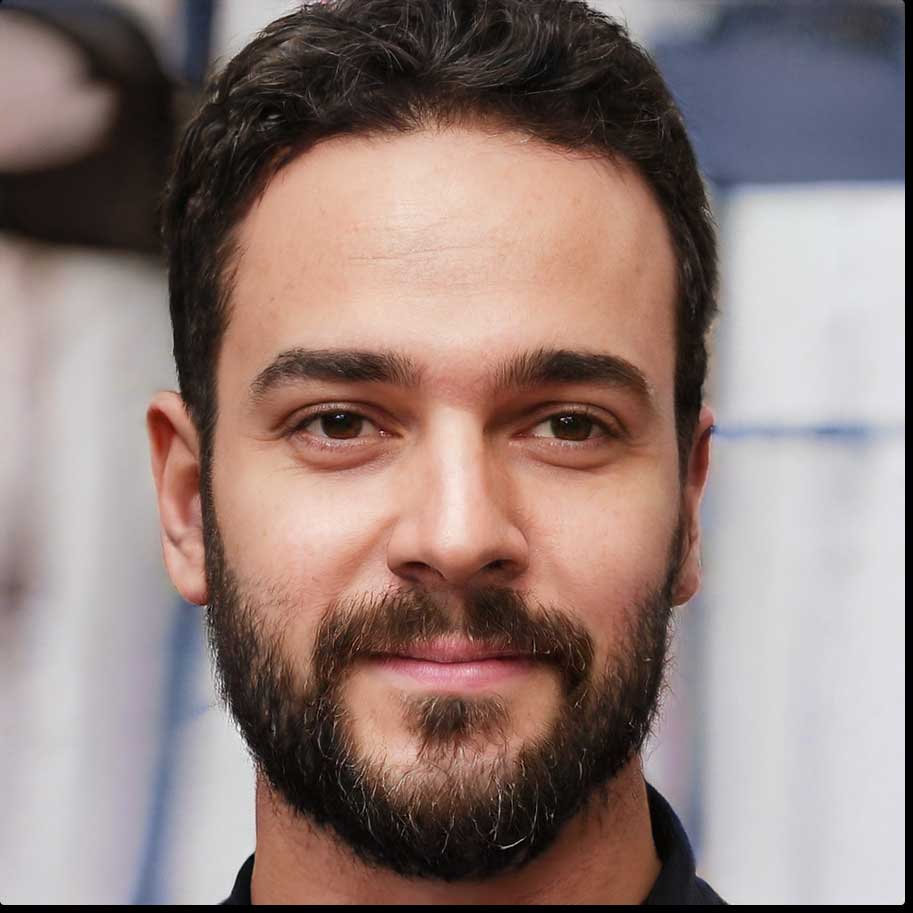 Reviewed & Published by Albert
Submitted by our contributor
Massage Category