The demand for massage estheticians has increased significantly in recent years due to a variety of factors. One of the main causes of this growth has been the rise in popularity of spas and other beauty services. As people become more conscious of their appearance, they are turning to professionals for massage and skin care treatments.
This has created a need for skilled estheticians who can provide these services. In addition, the availability of advanced treatments and technology has led to an increase in the number of clients seeking these services, resulting in more job opportunities for estheticians. Furthermore, the aging population is another factor that has contributed to the growth of this profession, as older adults often seek massage and skin care treatments to help them look and feel younger.
With all of these factors driving the demand for massage estheticians, it is clear that this profession will continue to be in high demand in the coming years.
Steps How to Become
Research and decide on the type of massage and esthetician you want to specialize in. Consider your interests, strengths, and career goals.
Obtain a high school diploma or GED. Some massage therapy and esthetician programs may require a high school diploma or equivalent.
Enroll in a massage therapy program. Look for a school that is accredited by the National Certification Board for Therapeutic Massage and Bodywork (NCBTMB) and the Commission on Massage Therapy Accreditation (COMTA).
Complete the required hours of massage therapy training. Most states require at least 500 hours of instruction and supervised practice before you can become licensed.
Become certified or licensed. You must pass an exam given by either the NCBTMB or the Federation of State Massage Therapy Boards (FSMTB) to receive your certification or license.
Enroll in an esthetician program. Look for a program that is accredited by the National Accrediting Commission of Cosmetology Arts and Sciences (NACCAS).
Complete the required hours of esthetician training. You must complete at least 600 hours of instruction and supervised practice before you can become licensed.
Become licensed as an esthetician. You must pass an exam given by your state's board of cosmetology to receive your license.
Obtain liability insurance. Liability insurance is essential for protecting yourself from financial losses if you are ever sued by a client.
Start marketing your services. Create business cards, flyers, and websites; network with other professionals; and join professional organizations to help build your client base.
Having a reliable and efficient massage esthetician is essential for a successful spa business. It starts with the hiring process, where an experienced and knowledgeable esthetician should be sought out that has the ability to provide quality services. Once hired, the esthetician should be trained on the proper techniques for doing massages so that they can quickly and accurately provide the best experience for clients.
The esthetician should also be familiar with the latest trends and products in the industry so that they can recommend the most suitable treatments to their customers. Finally, keeping up with regular maintenance and sanitation of the spa is key to maintaining a high standard of cleanliness and safety for all clients. By following these steps, an esthetician can become a reliable and efficient asset to any spa business.
You may want to check Massage Trainer, Massage Practitioner Instructor, and Massage Clinic Manager for alternative.
Job Description
Provide a variety of massage and esthetic services, such as deep tissue, Swedish, hot stone, reflexology, and facials.
Evaluate clients' skin condition and customize treatments to meet their individual needs.
Clean and maintain tools and equipment used in providing massage and esthetic services.
Educate clients on proper skin care techniques and products.
Recommend and sell skin care products and services.
Schedule appointments with clients.
Ensure a clean and safe environment for clients.
Adhere to all state laws and regulations related to massage and esthetic services.
Skills and Competencies to Have
Knowledge of anatomy and physiology
Ability to perform a variety of massage techniques
Understanding of the benefits and contraindications of massage
Knowledge of skin care products and treatments
Ability to consult with clients to identify their needs
Ability to assess client skin conditions and make appropriate recommendations
Expertise in facial massage techniques
Knowledge of sanitation and safety protocols
Ability to set up and maintain a clean, comfortable work environment
Ability to use professional communication skills
Knowledge of product ingredients, benefits, and application techniques
Strong customer service skills
Knowledge of business principles, including scheduling and financial management
Massage Estheticians must possess a variety of skills to be successful in their field. Most importantly, they must have excellent communication skills as they must be able to explain procedures and provide advice to clients. They must also be knowledgeable about the skin and be able to provide appropriate treatments for different skin types.
Further, massage estheticians must have excellent customer service skills in order to maintain a pleasant atmosphere for their clients. Finally, massage estheticians must keep up with the latest trends in the field by attending seminars, workshops, and classes. All these skills combined enable massage estheticians to provide effective treatments and satisfying results for their clients, leading to increased client satisfaction and repeat business.
Massage Room Attendant, Massage Clinical Coordinator, and Massage Technician are related jobs you may like.
Frequent Interview Questions
What experience do you have in skin care and massage?
How would you evaluate a client's skin care needs?
Describe a time when you had to go above and beyond to provide excellent customer service.
What techniques do you use to provide a relaxing, therapeutic massage?
How do you keep up with the latest trends in esthetic treatments?
What methods do you use to ensure clients' safety during treatments?
Describe your approach to client consultations.
How do you handle difficult or challenging clients?
Describe your experience with waxing and other hair removal services.
What would you do if a client has an adverse reaction to a treatment?
Common Tools in Industry
Massage Table. A padded table used to provide a comfortable and safe massage experience (e. g. electric adjustable massage table).
Massage Oil. A lubricant used during massage to reduce friction and skin irritation (e. g. almond oil).
Massage Stones. Smooth stones used to provide warmth and comfort during a massage (e. g. basalt stones).
Massage Cream. A thick, moisturizing cream used during massage to protect and hydrate skin (e. g. shea butter massage cream).
Massage Brushes. Soft brushes used to apply massage creams and oils (e. g. boar bristle massage brush).
Towels. Soft towels used to cover massage tables and to wipe away oils and creams (e. g. organic cotton towels).
Aromatherapy Oils. Essential oils used to create an aromatic and calming atmosphere in the room (e. g. lavender essential oil).
Scrub Mitts. Exfoliating mitts used to remove dead skin cells (e. g. loofah mitts).
Body Wraps. Blankets used to wrap and cocoon a client while they relax (e. g. fleece body wrap).
Steamer. A device used to generate steam for facial treatments (e. g. portable facial steamer).
Professional Organizations to Know
American Massage Therapy Association (AMTA)
Associated Bodywork & Massage Professionals (ABMP)
International Spa Association (ISPA)
Society of Dermatology Skin Care Specialists (SDSS)
American Medi-Spa Association (AMSA)
International Association of Estheticians (IAE)
National Coalition of Estheticians, Manufacturers/Distributors & Associations (NCEA)
National Aesthetic Spa Network (NASN)
The International Dermal Institute (IDI)
The International Dermalogica Institute (IDI)
We also have Massage Envy Manager, Massage Spa Manager, and Massage Supervisor jobs reports.
Common Important Terms
Facials. A facial is a skincare treatment that cleanses, exfoliates, and nourishes the skin, often focusing on the face.
Waxing. Waxing is the process of using hot or cold wax to remove unwanted hair from the body.
Aromatherapy. Aromatherapy is the use of essential oils to promote relaxation and healing.
Manicures/Pedicures. Manicures and pedicures involve trimming, filing, and polishing the nails and cuticles.
Body Wraps. Body wraps are treatments that involve wrapping the body in warm towels or sheets for detoxification or relaxation.
Skin Analysis. Skin analysis involves examining the skin to determine its health, condition, and needs.
Makeup Application. Makeup application is the art of applying cosmetics to enhance one's appearance.
Lash/Brow Tinting. Lash and brow tinting is a process of adding color to the eyelashes and eyebrows to give them a darker and more defined look.
Microdermabrasion. Microdermabrasion is a mechanical exfoliation procedure that uses a fine abrasive to remove the top layer of skin.
Cellulite Treatments. Cellulite treatments are treatments used to reduce the appearance of cellulite on the body.
Frequently Asked Questions
What is the average salary for a Massage Esthetician?
According to the U.S. Bureau of Labor Statistics, the median annual wage for Massage Estheticians is $36,000.
What type of training is required to become a Massage Esthetician?
Most states require Massage Estheticians to complete a cosmetology or esthetics program from an accredited school. Training generally includes instruction in anatomy, physiology, and skin care treatments.
What are the common duties of a Massage Esthetician?
Common duties for Massage Estheticians include providing facials, body treatments, and massages; selecting and applying appropriate skin care treatments; and educating clients on proper skin care techniques and product use.
What type of certification do Massage Estheticians need?
Massage Estheticians typically need to obtain a professional license from their state or local government in order to practice.
What is the job outlook for Massage Estheticians?
The job outlook for Massage Estheticians is favorable, with the field expected to grow 14 percent between 2018 and 2028.
What are jobs related with Massage Esthetician?
Web Resources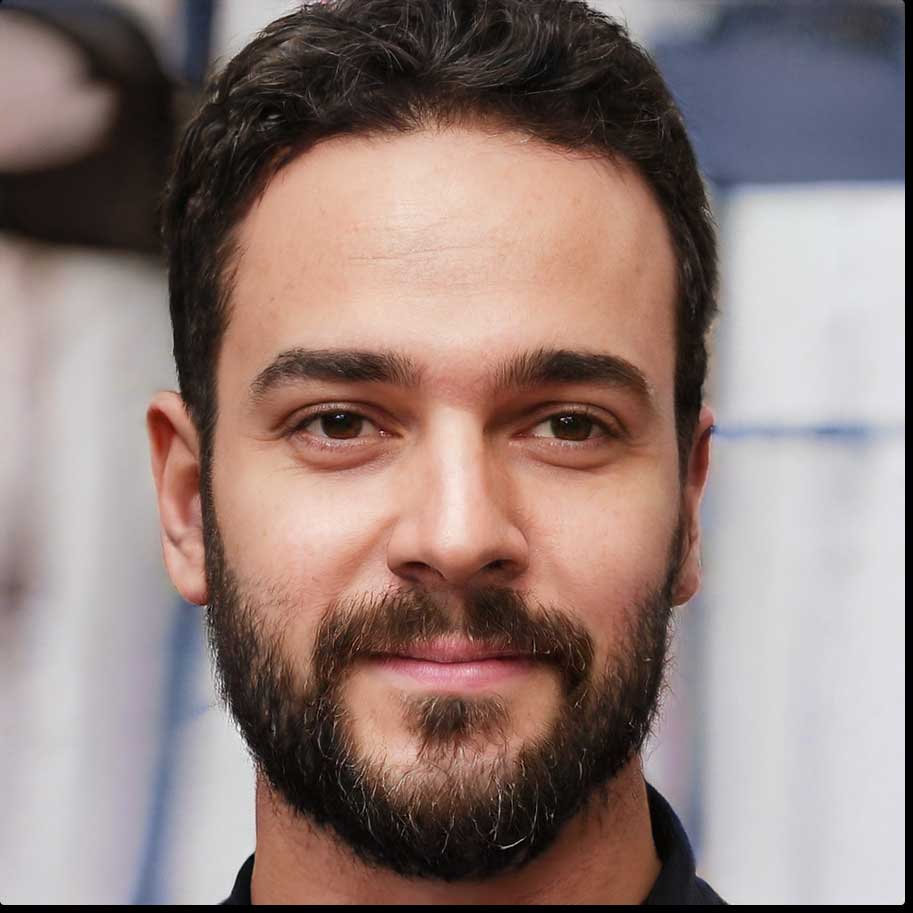 Reviewed & Published by Albert
Submitted by our contributor
Massage Category