The cause of the great success of massage business owners is their strong commitment to providing quality services. They understand that creating a positive customer experience is key to driving customer loyalty and satisfaction. As a result, massage business owners often invest heavy amounts of time and money into training their staff, creating a welcoming atmosphere, and investing in high-quality products and equipment.
The effect of this commitment is that customers feel valued and appreciated, resulting in higher repeat business and increased referrals. This, in turn, leads to greater profits and the ability to reinvest in the business, leading to even more success.
Steps How to Become
Decide What Type of Massage Business You Want to Own. Consider what types of massage services you want to offer and how you want to structure your business.
Complete Your Education and Get Licensed. Depending on your state's regulations, you may need to complete a massage therapy program and pass a licensing exam before you can open a massage business.
Choose a Business Structure and Register Your Business. Decide whether you want to operate as a sole proprietorship, partnership, LLC or corporation. Then, register your business with your state.
Get Insurance. Obtain insurance coverage for your business to protect yourself from potential liabilities.
Develop a Business Plan. Create a comprehensive business plan that outlines your goals, target market, services and pricing. Consider seeking out the advice of a professional business consultant.
Secure Financing. Depending on the scope of your business, you may need to secure financing in order to purchase the necessary equipment and supplies.
Find a Location. Look for a location that is conveniently located and has adequate space for your business.
Set Up Your Business. Purchase the necessary equipment and supplies, create a website and advertise your services.
Hire Employees. If you plan on expanding your business, you may need to hire employees such as massage therapists, receptionists and administrative staff.
Promote Your Business. Use a variety of methods to spread the word about your massage business, including word-of-mouth marketing, social media, email campaigns and traditional advertising.
Running a massage business efficiently and effectively is essential for success. To do this, it is important to have a well-defined business strategy, a clear vision, and effective management. A strong business strategy will help to identify the services you will offer, your target market, and the methods of marketing and advertising.
Having a clear vision for your business will ensure that all decisions are made with the ultimate goal in mind. Effective management of employees, finances, and customer service will ensure that all aspects of the business are running smoothly. By having a well-defined strategy, clear vision, and effective management, a massage business owner can ensure their business is running optimally and efficiently.
You may want to check Massage Practitioner, Massage Aide, and Massage Therapy Manager for alternative.
Job Description
Receptionist: Greet customers, answer phone calls, respond to emails, schedule appointments, process payments, and handle general inquiries.
Massage Therapist: Perform various types of massage therapy treatments to clients, assess and discuss clients' needs and health conditions, and provide post-treatment advice.
Administrative Assistant: Maintain accurate records, process invoices, inventory management, research new products and services, and assist with marketing initiatives.
Cleaning Staff: Clean massage rooms and common areas, restock products and supplies, and sanitize equipment in-between treatments.
Bookkeeper: Track expenses and income, reconcile accounts, prepare financial statements, and complete tax paperwork.
Maintenance Technician: Ensure massage equipment is operating properly and safely, perform repairs and maintenance tasks as needed, and keep the facility in good condition.
Skills and Competencies to Have
Business acumen: Understanding of the financial and legal aspects of running a business, such as managing budgets and tax laws.
Customer service: Ability to provide excellent customer service, such as attentive listening and problem solving.
Networking: Ability to build and maintain relationships with potential customers and other industry contacts.
Communication: Ability to effectively communicate with customers, staff, and other stakeholders.
Marketing: Knowledge of marketing strategies and tactics to reach a target audience and build a customer base.
Professionalism: Commitment to upholding ethical and professional standards in the workplace.
Human resources: Knowledge of hiring and training staff, as well as best practices for retaining employees.
Product knowledge: Understanding of different massage techniques, products, and services offered.
Safety: Ability to ensure that all safety protocols and guidelines are followed by staff and customers.
Organization: Ability to manage time and resources effectively in order to reach business goals.
As a massage business owner, the most important skill to have is the ability to effectively manage people and resources. This includes setting goals and expectations, delegating tasks, providing feedback and ensuring that deadlines are met. Effective management also involves staying organized and developing an efficient system to manage the day-to-day operations of the business.
In addition to managing people and resources, a massage business owner should also have a strong understanding of marketing and be able to use different channels to promote their services. Social media, email campaigns, and search engine advertising can all be important tools to reach potential customers. Finally, having good customer service skills is essential for success as a massage business owner.
By taking the time to provide quality customer service, massage business owners can build strong relationships with clients and ensure repeat business.
Massage Therapist Assistant, Massage Wellness Manager, and Massage Clinic Manager are related jobs you may like.
Frequent Interview Questions
What experience do you have as a massage business owner?
What inspired you to open a massage business?
What strategies have you used to successfully market your business?
What challenges have you faced in running your business?
How do you ensure a high level of customer satisfaction?
How have you handled difficult customer situations?
What processes have you implemented to ensure regulatory compliance?
How have you developed relationships with local health and wellness providers?
What methods have you used to recruit and retain talented employees?
What do you consider to be the most important elements of running a successful massage business?
Common Tools in Industry
Scheduling Software. An online software that allows you to manage your appointments, clients, and staff. (eg: Acuity Scheduling)
Online Booking System. A system that enables customers to book their own appointments without the need for staff assistance. (eg: MINDBODY Online)
Business Management Software. A cloud-based software that helps manage your massage business, including payroll, bookkeeping, client management, and marketing. (eg: Zen Planner)
Point-of-Sale System. A system that allows customers to pay for services via credit card or cash. (eg: Square Point of Sale)
Payment Processing System. A secure system that processes payments from customers and deposits them into your business bank account. (eg: Stripe)
Inventory Management Software. A software that tracks and manages the stock of products and services you offer. (eg: Square Inventory)
Customer Relationship Management System. A software that helps you manage the relationships with your existing and potential customers. (eg: Salesforce CRM)
Marketing Automation Software. A software that automates marketing tasks, such as email campaigns and social media posts. (eg: Mailchimp)
Professional Organizations to Know
American Massage Therapy Association (AMTA)
Federation of State Massage Therapy Boards (FSMTB)
Associated Bodywork & Massage Professionals (ABMP)
International Association of Healthcare Practitioners (IAHP)
National Certification Board for Therapeutic Massage & Bodywork (NCBTMB)
American Organization for Bodywork Therapies of Asia (AOBTA)
International Council of Reflexologists (ICR)
International Spa Association (ISPA)
International Massage Association (IMA)
World Massage Conference (WMC)
We also have Massage Receptionist, Massage Practitioner Instructor, and Massage Supervisor jobs reports.
Common Important Terms
Marketing. The process of creating, communicating, delivering, and exchanging offerings that have value for customers, clients, partners, and society at large.
Advertising. A form of marketing communication used to promote or sell a product, service, or idea.
Customer Relationship Management (CRM). The practice of managing customers' interactions with a business to increase customer satisfaction, loyalty, and retention.
Business Plan. A document created to outline the goals, strategies, and resources required for a successful business.
Financial Management. The process of managing the financial operations of a business, including budgeting, forecasting, and cash flow management.
Business Licensing. The process of obtaining the necessary permits and licenses to operate a business legally.
Taxation. The process of imposing taxes on individuals and businesses to generate revenue for the government.
Insurance. A form of risk management used to protect businesses from potential losses due to unforeseen events.
Frequently Asked Questions
What are the requirements for becoming a Massage Business Owner?
The requirements for becoming a Massage Business Owner will vary by state, but typically include licensing, training, and certifications such as a Massage Therapy Certification, as well as any local business permits and licenses.
How much does it cost to open a Massage Business?
The cost to open a Massage Business will vary depending on the location and scope of services offered, but typical expenses include massage equipment, staffing costs, rent, insurance, and marketing.
What is the average salary of a Massage Business Owner?
The average salary of a Massage Business Owner will depend on the size and location of the business, as well as the services offered. Generally, massage business owners can expect to make anywhere from $30,000 to $100,000 per year.
What kind of insurance do Massage Business Owners need?
Massage Business Owners typically need professional liability insurance and general liability insurance to protect their business from any potential losses or lawsuits.
What are the legal requirements for operating a Massage Business?
The legal requirements for operating a Massage Business will vary by state, but generally include obtaining a business license and abiding by any local laws and regulations regarding massage therapy. Additionally, all employees must be properly trained and licensed to practice massage therapy.
What are jobs related with Massage Business Owner?
Web Resources
Massage Entrepreneur - nhi.edu nhi.edu
How Do I Start My Own Massage Therapy Business? www.msccollege.edu
Massage Gets Back to Business - The Soma Institute: … soma.edu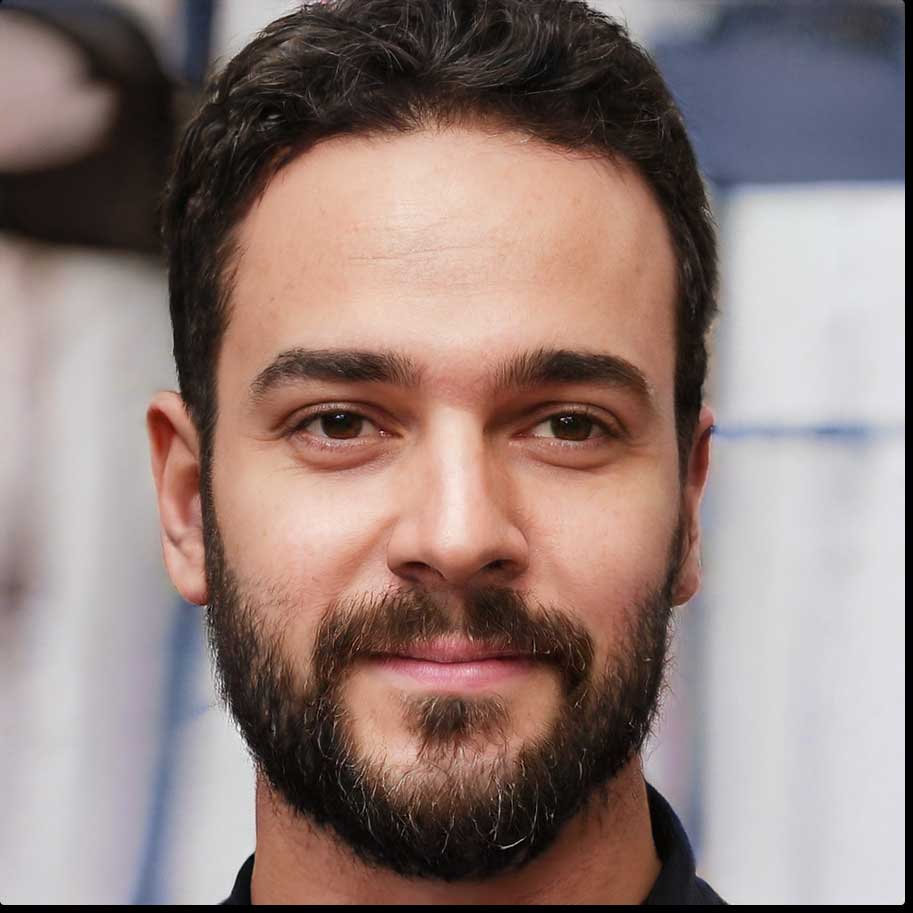 Reviewed & Published by Albert
Submitted by our contributor
Massage Category