The demand for massage therapists has been steadily increasing, leading to an increased need for supervisors to oversee the operations of massage therapy businesses. This has resulted in an overall growth in the number of massage supervisors, who are responsible for maintaining the safety and quality of massage services for clients. They ensure that massage therapists are properly trained and certified, as well as ensuring that their work environment is comfortable, secure, and hygienic.
They also monitor the financial aspects of the business, including billing, payroll, and bookkeeping. As a result of the rising need for qualified massage supervisors, employers are offering competitive salaries and benefits packages to attract and retain highly-skilled workers in this field.
Steps How to Become
Obtain a high school diploma or GED. Most massage therapy programs require applicants to have a high school diploma or a GED.
Complete an accredited massage therapy program. After graduating from high school, aspiring massage supervisors should enroll in an accredited massage therapy program. Programs typically take between six and 12 months to complete and provide training in anatomy, massage technique and business management.
Obtain a license. Each state has its own requirements for obtaining a license to practice massage therapy, so aspiring massage supervisors should check with their state's board of massage therapy to determine what is needed to obtain a license.
Gain experience. After obtaining a license, aspiring massage supervisors should gain experience working as a massage therapist. Most employers prefer to hire supervisors with at least two years of experience in the field.
Take a supervisory course. Supervisors are expected to be knowledgeable in management techniques, so many employers prefer hiring applicants who have taken a supervisory course. These courses are often offered at community colleges and teach students about leadership and organizational management.
Apply for a job. After gaining experience and taking a supervisory course, massage therapists can apply for jobs as massage supervisors. Job postings can be found on job-search websites, in newspapers and on career sites.
The efficiency and skill of a Massage Supervisor largely depends on their ability to effectively manage their team. Properly training and orienting new members of the team, creating a clear and organized work schedule, and providing consistent feedback and guidance are key elements to ensure that massage therapists are performing to their fullest potential. By doing so, it sets the foundation for a successful work environment and promotes a sense of pride for their team. With an effective supervisor in place, massage therapists are able to confidently and competently provide quality services to all clients, leading to increased customer satisfaction and more business opportunities.
You may want to check Massage Spa Manager, Massage Practitioner, and Massage Practitioner Instructor for alternative.
Job Description
Develop, implement and evaluate massage therapy services and programs.
Supervise staff of massage therapists and other personnel.
Monitor the use of supplies and equipment.
Ensure compliance with applicable laws, regulations and policies.
Develop and implement policies and procedures related to massage therapy services.
Assist with training and scheduling massage therapists.
Evaluate massage therapy services and provide feedback to personnel.
Provide instruction in massage techniques and practices.
Maintain client records and prepare reports.
Respond to customer complaints and inquiries.
Monitor client satisfaction and make changes to services as needed.
Participate in the development of marketing and promotional strategies for massage therapy services.
Skills and Competencies to Have
Excellent customer service and communication skills
Knowledge of massage therapy techniques and modalities
Ability to coach and mentor massage therapists
Thorough understanding of safety regulations and protocols
Expertise in scheduling, payroll and client management
Ability to resolve customer complaints and conflicts
Ability to manage budgets and costs
Proficiency in Microsoft Office Suite and other relevant software
Knowledge of related laws and regulations
Strong organizational and time-management skills
Excellent problem-solving skills
Ability to build positive relationships with staff, customers and vendors
One of the most important skills for a Massage Supervisor to have is excellent communication. Being able to communicate effectively with both staff and clients is essential for creating an efficient, professional and friendly environment. It is important to have clear instructions for staff and to be able to address any issues or questions that clients may have.
Having strong problem-solving skills is also important as a Massage Supervisor may need to resolve customer complaints or disputes. organizational and time management capabilities are important to ensure that all therapies are performed efficiently and on time. Being able to delegate tasks to staff can also be beneficial in ensuring that the massage parlor runs smoothly and efficiently.
These skills are essential for any Massage Supervisor and can help create a pleasant experience for both staff and clients.
Massage Technician, Massage Trainer, and Massage Therapist Assistant are related jobs you may like.
Frequent Interview Questions
What qualifications and experience do you bring to the role of Massage Supervisor?
How do you coach and mentor massage therapists in your supervision?
How do you ensure that the therapists are following all safety protocols and hygiene standards?
What strategies do you employ to ensure team collaboration and communication among massage therapists?
How have you handled difficult situations in the past, such as customer complaints or therapist disputes?
What do you believe are the most important qualities for a successful Massage Supervisor?
Describe your experience in developing policies and procedures for massage therapists.
How do you handle scheduling and ensure that therapists are adequately staffed during peak times?
What strategies have you employed to improve customer satisfaction and retention?
How have you worked with management and owners in the past to ensure quality standards are met?
Common Tools in Industry
Scheduling Software. A software system for managing appointments and reservations for massage therapists (eg: Mindbody).
Time-Tracking Software. A software system used to track the amount of time spent on each massage session (eg: Toggl).
Inventory Management Software. A software system used to track and manage supplies needed for massage sessions (eg: Unleashed).
Online Booking System. A software system used to allow clients to book appointments online (eg: Square Appointments).
Client Relationship Management Software. A software system used to store and organize client information (eg: Pipedrive).
Point of Sale Software. A software system used to process payments for massage sessions (eg: Square).
Employee Management Software. A software system used to manage employee information and documents (eg: BambooHR).
Communication Software. A software system used to communicate with clients, employees, and other stakeholders (eg: Slack).
Professional Organizations to Know
American Massage Therapy Association (AMTA)
Associated Bodywork & Massage Professionals (ABMP)
Federation of State Massage Therapy Boards (FSMTB)
International Association of Structural Integrators (IASI)
Massage Therapy Foundation (MTF)
National Certification Board for Therapeutic Massage & Bodywork (NCBTMB)
National Certification Commission for Acupuncture and Oriental Medicine (NCCAOM)
National Certification Examination for Therapeutic Massage (NCETM)
Society for Oncology Massage (S4OM)
World Massage Conference (WMC)
We also have Massage Wellness Manager, Massage Therapy Manager, and Massage Aide jobs reports.
Common Important Terms
Massage Therapist. A professional who provides massage treatments to their clients.
Massage Room. A designated and private space used for massage treatments.
Spa. A facility that offers a range of treatments and services, including massage.
Client Intake Form. A form filled out by the client prior to the massage session, providing important information about the client's health and preferences.
Massage Techniques. A variety of techniques used to manipulate the soft tissues of the body in order to relieve muscle tension and pain.
Body Mechanics. The proper use of body language, posture, and positioning during a massage session.
Professional Standards and Practices. Guidelines established by massage organizations, governing the ethical practice of massage therapy.
Equipment Maintenance. The regular upkeep of massage equipment to ensure proper functioning and safety.
Inventory Management. The tracking and maintenance of massage supplies, such as oils, lotions, and linens.
Employee Management. The supervision and training of massage therapists in order to ensure quality service and client safety.
Frequently Asked Questions
What is the role of a Massage Supervisor?
A Massage Supervisor is responsible for overseeing the daily operations of a massage therapy facility, supervising employees and providing customer service. They must ensure that staff adhere to all health and safety regulations.
What qualifications are required for a Massage Supervisor?
Massage Supervisors must possess a valid license in massage therapy, have several years of experience in the field, and have excellent communication and customer service skills.
What duties does a Massage Supervisor perform?
A Massage Supervisor's duties include scheduling appointments, monitoring employee performance, training new staff, handling customer complaints, and ensuring that all safety protocols are followed.
What hours does a Massage Supervisor typically work?
Massage Supervisors typically work 40 hours per week, but may be required to work additional hours depending on the needs of the business.
What is the average salary for a Massage Supervisor?
The average salary for a Massage Supervisor is $47,000 per year.
What are jobs related with Massage Supervisor?
Web Resources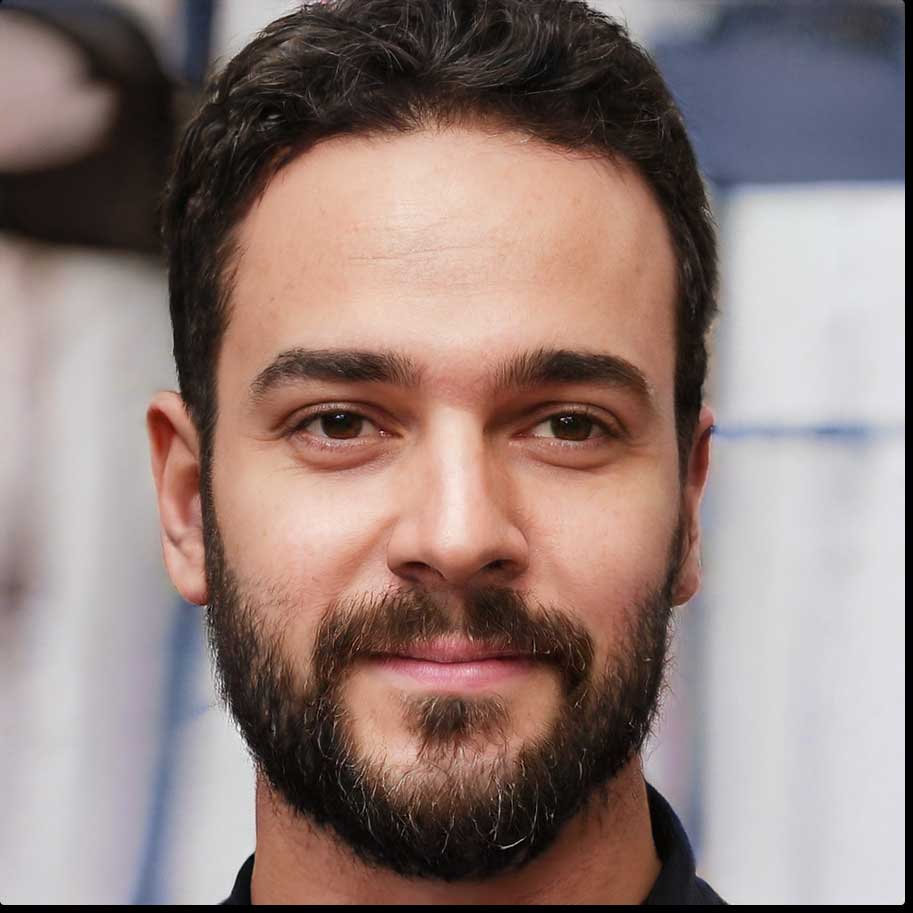 Reviewed & Published by Albert
Submitted by our contributor
Massage Category