Massage clinical coordinators play an important role in ensuring that massage therapists are delivering quality care to their patients. By coordinating with other healthcare professionals, they can ensure that the massage therapy is being conducted according to the patient's needs and preferences. This coordination can help reduce the risk of patient injury and ensure that the therapy is effective in helping to reduce pain and stress.
massage clinical coordinators may also be involved in educating both the patient and massage therapist on proper techniques, as well as helping to create individualized treatment plans for each patient. As a result, this coordination can have a positive impact on the overall patient experience, resulting in more successful outcomes.
Steps How to Become
Earn a Massage Therapy Degree or Certification. To become a Massage Clinical Coordinator, you must first obtain a massage therapy degree or certification from an accredited institution. This typically requires completing a program of study with a minimum of 500 hours of coursework and hands-on experience.
Obtain Licensure. Once you have completed the educational requirements, you must obtain licensure in the state in which you intend to practice. This involves passing a licensure exam and may also involve submitting proof of malpractice insurance and completing a background check.
Gain Clinical Experience. After obtaining your license, it is important to gain clinical experience in a variety of settings. This will help you become familiar with different techniques and approaches to massage and will also provide an opportunity to build relationships with colleagues and potential employers.
Pursue Professional Certifications. Professional certifications can help demonstrate your commitment to the profession and provide evidence of your knowledge and skills. Popular certifications include the National Certification Board for Therapeutic Massage and Bodywork, American Massage Therapy Association, and the American Massage Therapy Association Certified Massage Therapist Program.
Obtain a Supervisor's Role. To become a Massage Clinical Coordinator, you should aim to obtain a supervisor's role in a clinical setting. This will involve overseeing the day-to-day operations of the clinic, as well as providing guidance to massage therapists and other healthcare professionals.
Develop a Comprehensive Knowledge Base. To be successful in this role, you must have a comprehensive knowledge of massage therapy techniques, anatomy and physiology, pathology, and other relevant topics. Additionally, you should be proficient in business practices and management principles, as well as possess excellent communication and interpersonal skills.
Pursue Continuing Education. Continuing education is essential for anyone working in the healthcare field. As a Massage Clinical Coordinator, you should strive to stay up-to-date on new developments in the field and pursue additional training opportunities to enhance your skills.
Staying ahead and capable as a Massage Clinical Coordinator can be achieved through a combination of proactive planning, keeping up-to-date on the latest developments in the field, and utilizing effective communication and organizational skills. Proactive planning involves staying organized and setting goals for yourself that are realistic and achievable. Keeping up-to-date with the latest developments in the field requires staying informed about new technology and techniques, and attending seminars or workshops that can provide additional insight into the latest trends.
Effective communication and organizational skills help to ensure that clients are kept informed and projects are managed efficiently. By combining these three elements, Massage Clinical Coordinators can remain ahead and capable in their position.
You may want to check Massage Aide, Massage Therapist Assistant, and Massage Clinic Manager for alternative.
Job Description
Develop and implement curriculum for massage therapy students that meets state licensing requirements.
Design and implement continuing education programs for massage therapists.
Schedule and manage massage therapy clinical appointments.
Ensure that proper documentation is completed for all patients.
Develop and maintain relationships with local hospitals and medical facilities to increase clinical opportunities.
Monitor and manage the day-to-day operations of the massage clinic.
Review performance of massage therapists and provide feedback as needed.
Assist with marketing efforts to increase clinic visibility and clientele.
Track patient progress and outcomes to ensure quality of care.
Maintain accurate records of all clinical activities.
Recruit and supervise massage therapy students and interns.
Research new techniques and therapies to improve patient outcomes.
Stay up-to-date on current massage therapy trends and laws.
Provide guidance and support to massage therapists as needed.
Skills and Competencies to Have
Knowledge of massage therapy techniques and treatments
Ability to assess and diagnose clients' physical and mental needs
Understanding of anatomy, physiology, and pathologies
Excellent interpersonal and communication skills
Ability to develop, implement, and interpret treatment plans
Knowledge of applicable regulations and safety standards
Proficiency in record keeping and documentation
Knowledge of billing and coding requirements
Ability to work collaboratively with other health care professionals
Excellent customer service skills
Proficiency in computer programs and applications related to clinical operations
Ability to train and mentor massage therapist staff
Good communication skills are essential for a Massage Clinical Coordinator to be successful. When a Coordinator is able to effectively communicate with clients, team members and other healthcare professionals, it helps to ensure that the massage therapy services are provided in a safe and appropriate manner. Effective communication also allows the Coordinator to clearly explain the services offered, answer questions and address any concerns that may arise.
being able to relate well with clients and colleagues will help build trust and rapport, leading to better client outcomes and increased job satisfaction. Poor communication can lead to misunderstandings, delays in service delivery, and a lack of trust between clients and providers. As a result, massage Clinical Coordinators must possess strong communication skills in order to provide the best care possible.
Massage Therapist Supervisor, Massage Business Owner, and Massage Receptionist are related jobs you may like.
Frequent Interview Questions
How would you describe your previous experience as a Massage Clinical Coordinator?
What strategies do you use to manage patient records?
What methods do you use to ensure compliance with massage therapy laws and regulations?
How do you handle scheduling and managing massage appointments?
What experience do you have working with insurance companies and third-party payers?
How do you ensure patients receive the best possible care?
How do you stay organized and on top of tasks?
Describe a time when you had to manage a difficult situation with a patient or staff member.
What strategies do you use to ensure excellent customer service?
How do you handle communication with patients and other clinical staff?
Common Tools in Industry
Client Scheduling Software. Software used to coordinate and manage patient appointments, such as Appointy or Genbook. (Eg: Appointy)
Practice Management Software. Software that assists with managing the day-to-day operations of a practice, such as ClinicSense or Jane. (Eg: ClinicSense)
Electronic Health Records (EHR). Software that stores, manages, and shares medical records and patient information, such as Allscripts or eClinicalWorks. (Eg: Allscripts)
Billing Software. Software used to streamline billing processes and track payments, such as Kareo or AdvancedMD. (Eg: Kareo)
Telemedicine Platforms. Online platforms that allow healthcare providers to deliver care remotely, such as Teladoc or MDLive. (Eg: Teladoc)
Patient Portal. Software that allows patients to access their medical information, request appointments, and communicate securely with their healthcare providers, such as MyChart or Healow. (Eg: MyChart)
Analytics Software. Software used to track and analyze patient data, such as Tableau or QlikView. (Eg: Tableau)
Professional Organizations to Know
American Massage Therapy Association (AMTA)
American Organization for Bodywork Therapies of Asia (AOBTA)
Associated Bodywork & Massage Professionals (ABMP)
International Association of Healthcare Practitioners (IAHP)
National Certification Board for Therapeutic Massage & Bodywork (NCBTMB)
National Association of Massage Therapy Schools (NAMTS)
World Confederation for Physical Therapy (WCPT)
International Council of Reflexologists (ICR)
American Physical Therapy Association (APTA)
The Federation of State Massage Therapy Boards (FSMTB)
We also have Massage Wellness Manager, Massage Instructor, and Massage Technician jobs reports.
Common Important Terms
Anatomy. The study of the structure and physical form of the human body.
Physiology. The study of the functions and processes of the human body.
Pathology. The branch of medicine that deals with the causes, nature, and effects of disease.
Massage Therapy. The practice of manipulating the soft tissues of the body to achieve a therapeutic response.
Therapeutic Massage. A type of massage that is focused on therapeutic goals such as pain relief, relaxation, and improved circulation.
Myofascial Release. A type of massage that utilizes slow, sustained pressure to release tightness and restriction in the fascia.
Trigger Point Therapy. A type of massage that targets trigger points in the body to alleviate pain and tension.
Massage Modalities. Different types of massage techniques that are used to treat various conditions and pain.
Clinical Massage. A type of massage that is used to treat medical conditions, such as chronic pain, sports injuries, and stress.
Massage Clinical Coordinator. A professional who is responsible for overseeing the clinical aspects of a massage therapy practice, including patient assessment, treatment planning, and supervision of therapists.
Frequently Asked Questions
What is a Massage Clinical Coordinator?
A Massage Clinical Coordinator is a professional who oversees the clinical operations of a massage therapy practice or spa. They are responsible for ensuring that massage therapists have the necessary skills and knowledge to provide quality services to clients, as well as overseeing the day-to-day operations of the facility.
What qualifications are needed to become a Massage Clinical Coordinator?
To become a Massage Clinical Coordinator, applicants must typically have at least a high school diploma or equivalent. In some cases, a college degree or certification may be required. Additionally, most employers prefer candidates with experience in massage therapy and/or clinical operations.
What tasks does a Massage Clinical Coordinator typically perform?
Massage Clinical Coordinators typically manage and coordinate the daily operations of the massage therapy practice or spa. This includes hiring and training massage therapists, scheduling appointments, maintaining supplies, and ensuring compliance with state and local regulations. Additionally, they may also provide guidance and support to massage therapists as needed.
How much does a Massage Clinical Coordinator typically earn?
The salary of a Massage Clinical Coordinator can vary depending on the employer and location, but most make between $30,000 and $50,000 per year.
What kind of work environment can Massage Clinical Coordinators expect?
Massage Clinical Coordinators typically work in a spa or massage therapy facility. The work environment is usually pleasant and relaxing, as it is designed to provide an atmosphere of comfort for clients. Additionally, Massage Clinical Coordinators usually work closely with other massage therapists and other staff members, so good communication skills are essential.
What are jobs related with Massage Clinical Coordinator?
Web Resources
Massage Clinic | Continuing Education | College of DuPage www.cod.edu
Massage Therapy - MCTC www.mctc.edu
Duties of a Massage Therapist - The Soma Institute: Massage … soma.edu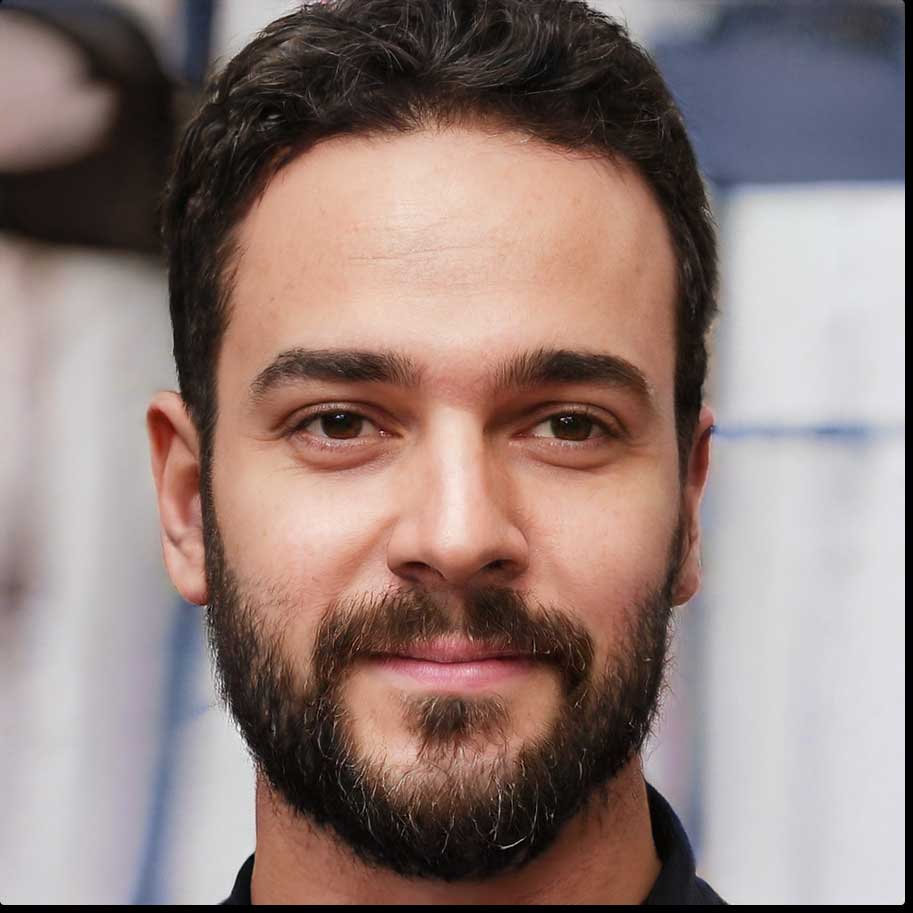 Reviewed & Published by Albert
Submitted by our contributor
Massage Category