Massage Practitioner Instructors play an important role in the massage therapy profession, as they provide the knowledge and skills required to become a successful practitioner. Through their instruction, they introduce students to the fundamentals of massage therapy, including anatomy, physiology, and kinesiology. In addition, they provide guidance on proper technique, safety protocols, and professional ethics.
By fostering a positive learning environment, Massage Practitioner Instructors help to ensure that each student is equipped with the skills necessary to deliver quality massage therapy services. This leads to more successful massage therapists who are not only more knowledgeable but also more trusted and respected in their field, ultimately contributing to the overall growth of the massage therapy profession.
Steps How to Become
Earn a Massage Therapy Certificate. Most states require massage practitioners to earn a certificate or license in order to practice legally. Certificates can be earned through programs offered at schools, vocational schools, and community colleges.
Obtain Professional Experience. Most states require massage practitioners to have a certain number of hours of professional experience in order to become an instructor. This experience can be gained through working as a massage therapist, teaching classes, or completing an apprenticeship.
Complete a Teaching Certificate. Many states require massage practitioners to obtain a teaching certificate in order to become an instructor. This certificate can be obtained at universities, technical schools, or community colleges.
Become Certified by a National Organization. There are several national organizations that offer certifications for massage practitioners. Becoming certified by one of these organizations will show potential employers that you are qualified to teach massage therapy.
Join Professional Organizations. Professional organizations such as the American Massage Therapy Association and the International Massage Therapy Research Foundation provide resources and support to massage practitioners and instructors. Joining one of these organizations will help you stay informed on the latest trends and developments in the field.
Network and Market Yourself. As a massage practitioner, you should market yourself by attending conferences, seminars, and other industry events. You should also use social media and other online platforms to promote your services and connect with potential employers.
Massage Practitioner Instructors are responsible for providing students with the necessary skills and knowledge to become qualified and competent massage therapists. In order to ensure successful education, these instructors must have a strong understanding of the anatomy and physiology of the human body, as well as a working knowledge of massage techniques and therapeutic treatments. Furthermore, they must also be able to communicate effectively with their students and create a positive learning environment through creative teaching methods. By providing students with the right tools, massage practitioner instructors can help them to develop the skills and confidence needed to become a successful massage therapist.
You may want to check Massage Esthetician, Massage Business Owner, and Massage Room Attendant for alternative.
Job Description
Develop and deliver curriculum for massage therapy classes
Teach massage techniques, anatomy and physiology, and business and ethics
Evaluate student performance and provide feedback
Monitor and maintain massage equipment and supplies
Maintain student records
Develop assessments and exams to evaluate student learning
Provide individualized instruction and guidance to students
Maintain a safe and professional learning environment
Research and develop new massage techniques and treatment protocols
Keep current with industry trends and standards
Skills and Competencies to Have
Knowledge of anatomy and physiology.
Knowledge of massage therapy techniques and applications.
Ability to demonstrate and explain massage therapy procedures.
Ability to assess client needs and develop an appropriate massage therapy plan.
Ability to evaluate the progress of treatment and modify plans as needed.
Understanding of the legal, ethical and professional standards in the massage therapy profession.
Strong communication skills.
Ability to teach effectively in a classroom setting.
Proficiency in the use of therapeutic massage equipment and supplies.
Knowledge of business principles related to the massage therapy profession.
Being an effective Massage Practitioner Instructor requires a number of different skills and qualities. Most importantly, it requires excellent communication skills in order to effectively teach and guide students. Good knowledge of the human anatomy and massage techniques is also essential in order to provide accurate demonstrations and instruction.
the instructor must have strong organizational skills to ensure that the courses are running smoothly and that the students are receiving the best possible learning experience. Lastly, the instructor must be patient and understanding when dealing with any questions or difficulties that the students may have. Having these skills provides the necessary foundation to be a successful Massage Practitioner Instructor and help students reach their full potential.
Massage Receptionist, Massage Therapist Assistant, and Massage Trainer are related jobs you may like.
Frequent Interview Questions
What qualifications and experience do you have as a massage practitioner instructor?
What methods do you use to teach massage techniques?
How do you ensure that students learn the proper techniques and safety protocols?
How do you handle difficult or disruptive students in the classroom?
How do you motivate your students to stay engaged with the material?
How do you develop lesson plans that are interesting and tailored to each student's needs?
What strategies do you use to evaluate student progress?
What do you think sets your massage instruction apart from others?
What do you believe are the most important skills and qualities for a successful massage practitioner instructor?
Do you have any questions for me?
Common Tools in Industry
Massage Therapy Table. A specialized table used for massage therapy treatments. (eg: Electric Lift Massage Table)
Massage Oils. Oils used to lubricate the skin and body during massage therapy. (eg: Jojoba Oil)
Massage Lotions. Thick, creamy lotions used to provide a more hydrating massage. (eg: Shea Butter Massage Lotion)
Massage Stones. Heated stones used for massage therapy to promote relaxation and circulation. (eg: Basalt Stones)
Massage Music. Relaxing music used to create a calming atmosphere during massage therapy. (eg: Classical Music)
Massage Tools. Various tools used to apply pressure, such as knuckles, thumbs and elbows. (eg: Gua Sha Tool)
Anatomy Charts. Detailed diagrams of the human body used to teach anatomy and physiology. (eg: Flexible Human Anatomy Chart)
Teaching Materials. Materials used to teach massage therapy classes such as handouts, books and videos. (eg: Massage Therapy Textbook)
Professional Organizations to Know
American Massage Therapy Association (AMTA)
Associated Bodywork & Massage Professionals (ABMP)
Federation of State Massage Therapy Boards (FSMTB)
International Massage Association (IMA)
International Association of Structural Integrators (IASI)
National Certification Board for Therapeutic Massage & Bodywork (NCBTMB)
National Certification Commission for Acupuncture and Oriental Medicine (NCCAOM)
National Council of Schools of Massage Therapy (NCSMT)
Society for Oncology Massage (S4OM)
World Massage Conference (WMC)
We also have Massage Envy Manager, Massage Spa Manager, and Massage Supervisor jobs reports.
Common Important Terms
Massage Therapy. A holistic practice of using various massage techniques to reduce stress, relieve pain, and promote overall wellbeing.
Anatomy. The study of the body's structure and organization.
Physiology. The study of the functions of living organisms and their parts.
Pathology. The branch of medicine that deals with the study of diseases and the changes they cause in the body.
Biomechanics. The study of the mechanical properties of living organisms and their parts.
Kinesiology. The study of body movement, including muscle and joint function.
Myofascial Release. A technique used to release tension in the muscles and connective tissue of the body.
Trigger Point Therapy. A type of massage therapy that applies pressure to specific points on the body to relieve pain and tension.
Neuromuscular Therapy. A type of massage therapy that uses a combination of stretching, compression, and pressure applied to muscle and nerve pathways to relieve pain and tension.
Swedish Massage. A type of massage therapy that uses long, gentle strokes to relax the body and promote healing.
Frequently Asked Questions
Who can become a Massage Practitioner Instructor?
Individuals who have completed the necessary qualifications, including a minimum of 500 hours of massage therapy training and at least three years of professional experience, may become Massage Practitioner Instructors.
What is the role of a Massage Practitioner Instructor?
The role of a Massage Practitioner Instructor is to teach massage therapy students the necessary knowledge and skills needed to become successful massage therapists. They are also responsible for ensuring that their students adhere to the standards of practice outlined by the governing body.
What is the expected salary for a Massage Practitioner Instructor?
The expected salary for a Massage Practitioner Instructor varies depending on location and experience, but typically ranges from $35,000 to $50,000 per year.
What is the scope of practice for a Massage Practitioner Instructor?
The scope of practice for a Massage Practitioner Instructor includes teaching massage therapy classes, assessing student learning, and providing feedback on performance. They must also stay current with industry standards and best practices.
What certifications are required to become a Massage Practitioner Instructor?
To become a Massage Practitioner Instructor, applicants must have completed the necessary qualifications, including a minimum of 500 hours of massage therapy training and at least three years of professional experience. Additionally, they must hold an active massage therapist license in their state of residence and be certified by a recognized massage therapy organization.
What are jobs related with Massage Practitioner Instructor?
Web Resources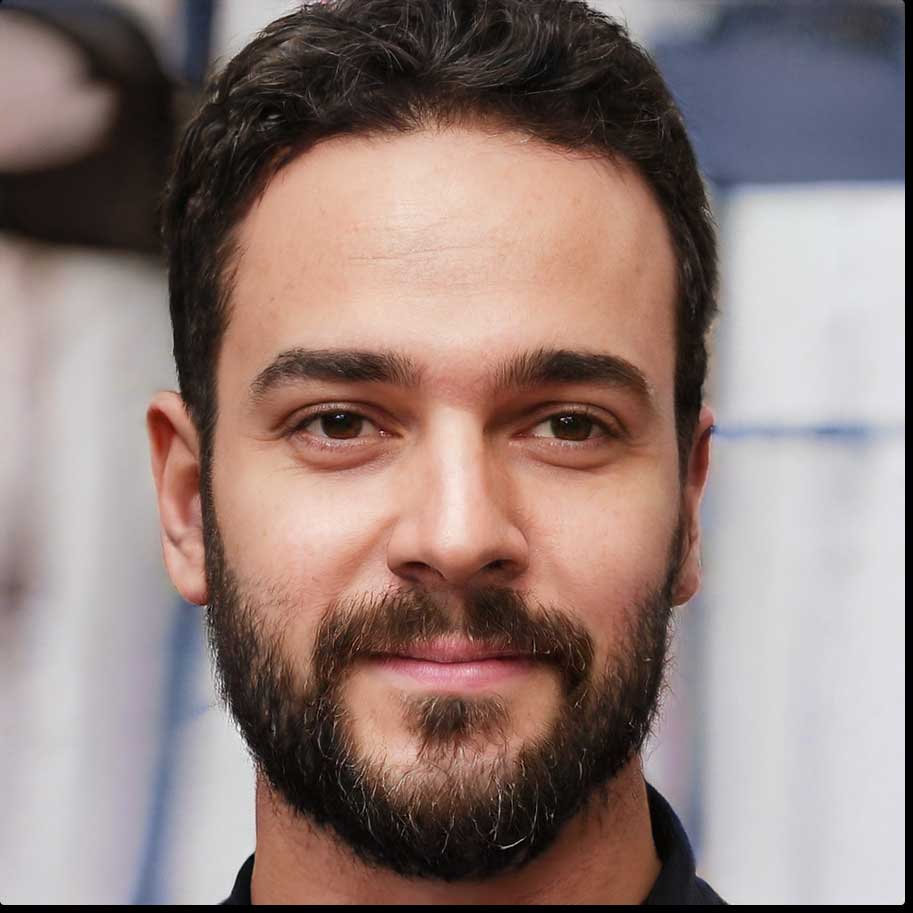 Reviewed & Published by Albert
Submitted by our contributor
Massage Category