The growth of the real estate market has caused a surge in the demand for property leasing specialists. As more people seek out rental properties, the need for leasing professionals with extensive knowledge of the real estate market, rental laws, and tenant rights has grown significantly. These specialists are responsible for helping landlords and tenants negotiate rental terms, preparing rental agreements, conducting background checks, and ensuring compliance with all applicable laws and regulations. In addition, property leasing specialists also play a crucial role in ensuring that both parties receive fair treatment throughout the duration of the lease.
Steps How to Become
Obtain a high school diploma or equivalent. Property leasing specialists should have a high school diploma or the equivalent.
Pursue a postsecondary degree. Although a college degree is not always necessary for this career, completing a degree in real estate, business administration, or a related field can provide an advantage when seeking employment.
Obtain licensure. Property leasing specialists may need to obtain a real estate license to work in some states. Typically, licensure requires taking an approved real estate education course and passing an exam.
Gain experience. Property leasing specialists may benefit from having some experience in sales or customer service. They may also want to shadow an experienced property leasing specialist to learn more about the job.
Pursue certification. Certification is voluntary, but it may help property leasing specialists stand out in the job market. The National Apartment Leasing Professional (NALP) certification is offered by the National Apartment Association. To be eligible, applicants must have two years of experience and complete an online education course.
Having a reliable and competent Property Leasing Specialist is essential to ensure that the leasing process runs smoothly. They need to have an in-depth knowledge of the local market, as well as being able to identify potential issues and develop creative solutions. They should also have great communication skills, enabling them to effectively negotiate with tenants, landlords, and other stakeholders.
Furthermore, they must be organized and detail-oriented to ensure that all legal documents are completed accurately and in a timely manner. Finally, they must possess the interpersonal skills necessary to build relationships with clients and maintain a positive reputation in the real estate community. When these qualities are present in a Property Leasing Specialist, they can help landlords maximize their return on investment and tenants find the ideal property for their needs.
You may want to check Property Administrator, Property Management Assistant, and Residential Building Manager for alternative.
Job Description
Act as a liaison between tenants and landlords regarding lease agreements.
Negotiate rental agreements and resolve disputes between tenants and landlords.
Prepare and review leases and rental agreements.
Monitor current market trends and advise property owners on rental rates.
Maintain records of all current tenants, prospective tenants, and rental agreements.
Inspect properties to ensure that they are in good condition and meet safety regulations.
Research and analyze market data to determine the most effective rental rates for each property.
Follow up with tenants regarding payments, late fees, and other issues related to their lease.
Handle all tenant complaints and ensure timely resolution of any issues.
Coordinate repairs, maintenance, and inspections for properties as needed.
Skills and Competencies to Have
Knowledge of local real estate laws, regulations, and trends
Understanding of tenant rights, obligations, and responsibilities
Excellent customer service and communication skills
Ability to negotiate rental agreements and contracts
Knowledge of maintenance and upkeep of rental properties
Strategic problem-solving skills
Strong business acumen and financial analysis
Knowledge of property management software
Proficiency in Microsoft Office programs
Experience in tenant screening and background checks
Having the right skills is essential for anyone looking to be a successful property leasing specialist. Communication skills are paramount as a property leasing specialist must be able to effectively communicate with tenants and landlords alike. They must be able to explain the details of the lease agreement, answer questions and respond to any concerns that may arise.
they must have strong negotiation skills to make sure both parties reach an agreement that is fair and beneficial. Organisation and administrative skills are also important in order to keep track of the paperwork associated with each lease, such as rental applications, credit checks and security deposits. Knowledge of local rental laws and regulations is also necessary in order to ensure legal compliance with the tenant's rights.
Finally, strong customer service skills are a must to ensure tenants have the best possible experience. With these skills in place, a property leasing specialist can provide valuable services that help create successful and long-term relationships between tenants and landlords.
Apartment Leasing Consultant, Lease Administrator, and Property Inspector are related jobs you may like.
Frequent Interview Questions
How do you identify the right properties to lease?
What experience do you have in negotiating leases?
How would you handle a tenant complaint?
Describe your experience in managing a property portfolio.
What methods do you use to identify potential tenants?
How do you ensure that rental agreements are in compliance with local laws?
Describe a successful property leasing experience you've had.
What challenges have you faced when dealing with landlords?
How do you keep track of the properties you manage?
How do you ensure that tenants abide by the terms of their agreement?
Common Tools in Industry
Rental Application Form. A form used to collect information from potential tenants. (e. g. name, contact info, income, etc. )
Tenant Screening Service. A service used to conduct background checks on potential tenants. (e. g. credit history, criminal record, etc. )
Lease Agreement Template. A template used to create a legally binding document outlining the terms of a rental agreement. (e. g. rent amount, payment due dates, pet policy, etc. )
Marketing Materials. Materials used to advertise available rental properties. (e. g. flyers, brochures, websites, etc. )
Property Management Software. Software used to manage rental properties. (e. g. tracking tenant payments, maintenance requests, etc. )
Financial Reports. Reports used to analyze the financial performance of a rental property. (e. g. income and expense statements, cash flow projections, etc. )
Professional Organizations to Know
National Apartment Association
Institute of Real Estate Management
American Society of Real Estate Counselors
Building Owners and Managers Association International
International Council of Shopping Centers
National Association of Realtors
National Association of Residential Property Managers
National Multi Housing Council
Certified Commercial Investment Member Institute
Real Estate Investment Securities Association
We also have Tenant Liaison Officer, Landlord Assistant, and Property Maintenance Technician jobs reports.
Common Important Terms
Lease Agreement. A legally binding contract between a landlord and a tenant that outlines the rules, regulations, and conditions of a rental property.
Security Deposit. An amount of money paid by a tenant to a landlord at the beginning of a lease. It is typically refundable if the tenant follows the terms and conditions of the agreement.
Renters Insurance. Insurance that covers tenants and their possessions from losses due to theft, fire, and other disasters in a rental property.
Fair Housing Act. A federal law that prohibits discrimination against tenants based on race, color, national origin, religion, sex, familial status, or disability.
Property Management. The management and oversight of rental properties for landlords. This includes collecting rent, doing repairs, and handling tenant inquiries.
Landlord-Tenant Law. State and local laws that govern the relationship between landlords and tenants.
Lease Renewal. The process of extending a lease agreement for an additional term.
Habitability. The legal requirement that a rental property must meet a certain standard of livability and safety for tenants.
Eviction. The legal process of removing a tenant from a rental property due to non-payment of rent or violation of the lease agreement.
Move-In Checklist. A document used by both landlords and tenants to document the condition of a rental property prior to the tenant's move-in date.
Frequently Asked Questions
What is a Property Leasing Specialist?
A Property Leasing Specialist is a professional who specializes in leasing residential and commercial property to tenants. They are responsible for managing a property's leasing process, from advertising and marketing to tenant screening and lease negotiations.
What are the duties of a Property Leasing Specialist?
Property Leasing Specialists are responsible for overseeing all aspects of the leasing process, including marketing and advertising vacant properties, screening potential tenants, negotiating lease terms and rents, collecting security deposits, and providing tenant services.
What qualifications are required to become a Property Leasing Specialist?
To become a Property Leasing Specialist, you must have knowledge of property management principles and real estate law, as well as strong organizational and communication skills. Most specialists also have certification in property management or real estate.
How much does a Property Leasing Specialist earn?
The salary of a Property Leasing Specialist varies depending on the location and size of the property. On average, Property Leasing Specialists earn between $35,000 and $60,000 per year.
What are the benefits of being a Property Leasing Specialist?
Being a Property Leasing Specialist offers the opportunity to work in an exciting and rewarding field with potential for career growth. Working as a Property Leasing Specialist also provides flexibility and the ability to work independently.
What are jobs related with Property Leasing Specialist?
Web Resources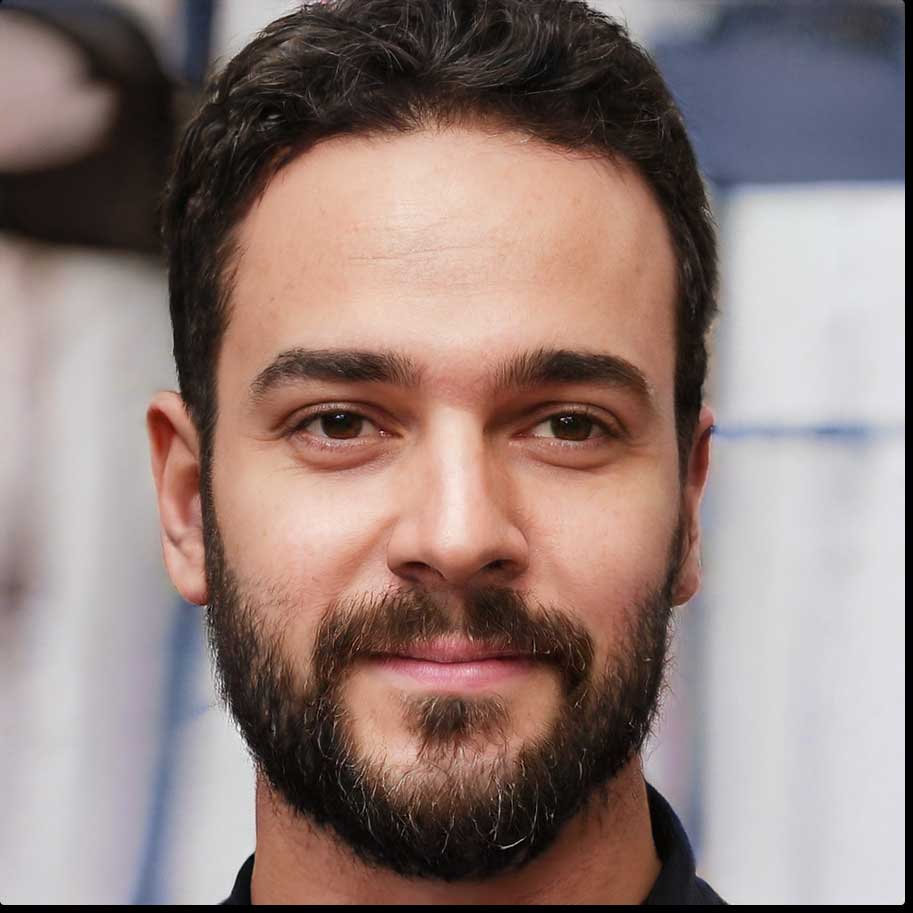 Reviewed & Published by Albert
Submitted by our contributor
Landlord Category