Rental property managers are in charge of taking care of the day-to-day operations of rental properties. As a result, they play an important role in ensuring that all tenants have a positive, safe and comfortable living experience. They are responsible for tasks such as screening potential tenants, collecting rent, coordinating maintenance and repairs, and handling tenant complaints.
By performing these tasks successfully, rental property managers can help landlords maximize their profits and create a more desirable living environment for tenants, resulting in a decrease in vacancies and an increase in tenant retention. Furthermore, they can help landlords stay in compliance with local laws and regulations, avoiding costly fines or legal action.
Steps How to Become
Obtain a high school diploma or GED. Most rental property managers have at least a high school diploma.
Consider completing a degree program in business, real estate, or property management. A degree in one of these fields can be beneficial when competing for positions.
Gain experience in the field. Property management companies typically prefer applicants who have prior experience in the field. Consider gaining experience in such areas as marketing, customer service, accounting, and leasing.
Pursue certifications related to property management. Several organizations offer certifications for property managers, including the Institute of Real Estate Management and the National Apartment Association.
Find an entry-level position with a rental property company. This can provide hands-on experience and the opportunity to learn from more experienced managers.
Become familiar with applicable laws and regulations. Property managers must understand laws related to fair housing, health and safety, tenant rights, and landlord-tenant relationships.
Develop strong customer service and communication skills. Property managers must be able to resolve conflicts, negotiate with tenants, and accurately assess potential problems.
Stay up to date on industry trends and best practices. It is important for property managers to stay informed of changes in the field in order to provide the best service possible to tenants and landlords.
Having a successful rental property manager career requires one to stay ahead and qualified. To do this, it's important to stay up to date on laws, regulations, and industry trends, as well as build relationships with tenants and other stakeholders. Additionally, it is key to have a thorough understanding of the rental market, invest in marketing and advertising to attract tenants, and possess the necessary financial and accounting knowledge related to rental properties. By taking these steps, rental property managers can ensure their skills remain current and competitive, making them better equipped to handle any issues that arise.
You may want to check Landlord, Property Inspector, and Building Supervisor for alternative.
Job Description
Develop and Implement Property Management Strategies: Develop and implement strategies for the effective management of rental properties, including marketing, tenant selection and relations, leasing, maintenance and repairs, inspections, security, and legal compliance.
Maintain Rental Property Records: Maintain accurate and up-to-date records of rental properties, including leases, tenant information, maintenance requests, and financial records.
Set Rental Rates: Research and set appropriate rental rates for properties, taking into consideration market conditions and competitors' rates.
Manage Tenant Relations: Manage tenant relations by handling tenant inquiries, complaints, and requests in a timely and professional manner.
Negotiate Leases: Negotiate rental agreements, including terms and conditions, renewals, rent increases, or extensions.
Oversee Maintenance and Repairs: Oversee the maintenance of rental properties, including scheduling necessary repairs and ensuring they are completed in a timely manner.
Inspect Properties: Regularly inspect the condition of rental properties to ensure they are safe and well-maintained.
Collect Rent: Collect rent payments from tenants and ensure they are paid on time.
Enforce Lease Terms: Enforce the terms of rental agreements, such as collecting late fees or initiating eviction procedures if necessary.
Stay Up-to-Date on Housing Laws: Stay up-to-date with local, state, and federal laws relating to housing and tenant rights.
Skills and Competencies to Have
Financial acumen: Ability to manage finances, set budgets and financial goals, track expenses and generate income.
Analytical and problem-solving skills: Ability to identify problems and develop creative solutions.
Interpersonal skills: Ability to establish and maintain effective relationships with tenants, vendors, and other stakeholders.
Legal knowledge: Knowledge of applicable local, state and federal laws related to rental property.
Customer service skills: Ability to provide excellent customer service, handle tenant complaints and resolve conflicts.
Negotiation skills: Ability to negotiate leases, rent increases and other terms of tenancy.
Time management: Ability to manage multiple tasks and prioritize effectively.
Organizational skills: Ability to organize paperwork, maintain records and ensure compliance with applicable laws.
Marketing skills: Ability to market the rental property, attract tenants and increase occupancy rate.
Technical skills: Knowledge of computer technology, data entry, online marketing, etc.
Good rental property managers are essential for successful rental property management. One of the most important skills a rental property manager must possess is the ability to effectively communicate and interact with tenants. By providing clear communication, rental property managers can ensure that tenants are informed and up to date on rental policies and procedures.
This includes providing information about the lease, maintaining regular contact with tenants and responding promptly to any inquiries or concerns. a rental property manager must be organized and have the ability to multitask in order to manage multiple properties and tenants. By keeping accurate records and staying organized, a rental property manager can ensure that all leases are kept up to date and all issues are handled in a timely manner.
Good customer service is also essential, as it ensures that tenants are satisfied with their rental experience. A rental property manager must be able to resolve conflicts and handle difficult situations in a professional manner. Finally, a rental property manager should have good financial knowledge to manage the rental income and expenses effectively.
By having a good understanding of the rental market, they can maximize the revenue of the properties they manage. Having these skills is essential for successful rental property management.
Housing Inspector, Tenant Relations Coordinator, and Property Caretaker are related jobs you may like.
Frequent Interview Questions
What experience do you have managing rental properties?
How do you handle tenant disputes?
What strategies do you use to ensure timely rent payments?
What methods do you use to screen potential tenants?
How do you respond to tenant complaints?
What have you done to increase occupancy rates?
Describe your experience dealing with difficult tenants.
How do you stay up-to-date with relevant landlord and tenant laws?
How do you handle maintenance requests from tenants?
How do you handle evictions, if necessary?
Common Tools in Industry
Property Management Software. Software designed to help landlords manage their rental properties, such as tracking tenants, rent payments, maintenance requests, and more. (Eg: AppFolio Property Manager)
Tenant Screening Tools. Software that allows landlords to quickly and accurately screen potential tenants by checking credit scores, eviction records, criminal histories and more. (Eg: Cozy Background Check)
Accounting Software. Software designed to help rental property managers record income and expenses, create invoices, track payments, and generate financial reports. (Eg: QuickBooks Online)
Online Payment Platforms. Online payment platforms that allow tenants to pay rent electronically and securely. (Eg: Stripe or PayPal)
Maintenance Scheduling Software. Software that helps landlords plan and manage maintenance tasks for their rental properties. (Eg: Building Engines)
Online Marketplaces. Online marketplaces that help landlords list and advertise their rental properties in order to attract potential tenants. (Eg: Zillow Rental Manager)
Professional Organizations to Know
National Association of Residential Property Managers (NARPM)
Institute of Real Estate Management (IREM)
National Apartment Association (NAA)
National Multi Housing Council (NMHC)
Property Management Association (PMA)
Building Owners and Managers Association International (BOMA)
Real Estate and Property Managers Association (REPM)
International Facility Management Association (IFMA)
National Property Management Association (NPMA)
Association of Real Estate License Law Officials (ARELLO)
We also have Maintenance Supervisor, Property Administrator, and Tenant Relations Manager jobs reports.
Common Important Terms
Property Management. The management and maintenance of a property, such as an apartment building, by a third party organization.
Rent Collection. The process of collecting monthly rent payments from tenants.
Lease Agreement. A legally binding document between a landlord and a tenant that outlines their rights and responsibilities.
Tenant Screening. The process of verifying a potential tenant's background and credit history before signing a lease agreement.
Maintenance Issues. The repair and upkeep of a rental property, including dealing with tenant complaints and repairs.
Tenant Eviction. The legal process of removing a tenant from a rental property due to failure to pay rent or another violation of the lease agreement.
Security Deposits. Money collected by the landlord at the start of the lease agreement to cover potential damages and unpaid rent.
Property Law. The branch of law that deals with the ownership and use of real estate.
Frequently Asked Questions
Q1: What is Rental Property Manager? A1: Rental Property Manager is a software solution designed to help landlords and property managers manage their rental properties, tenants, leases, and finances. Q2: What features does Rental Property Manager provide? A2: Rental Property Manager provides features such as property management, tenant management, lease tracking, budgeting, and reporting. Q3: How much does Rental Property Manager cost? A3: Rental Property Manager costs $29.99 per month for the Standard Plan, $39.99 per month for the Professional Plan, and $49.99 per month for the Enterprise Plan. Q4: What type of support does Rental Property Manager offer? A4: Rental Property Manager offers 24/7 customer support via phone, email, and online chat. Q5: How secure is Rental Property Manager? A5: Rental Property Manager is extremely secure, using the latest encryption technology to protect its user data. All data is stored securely in the cloud for added safety and accessibility.
What are jobs related with Rental Property Manager?
Web Resources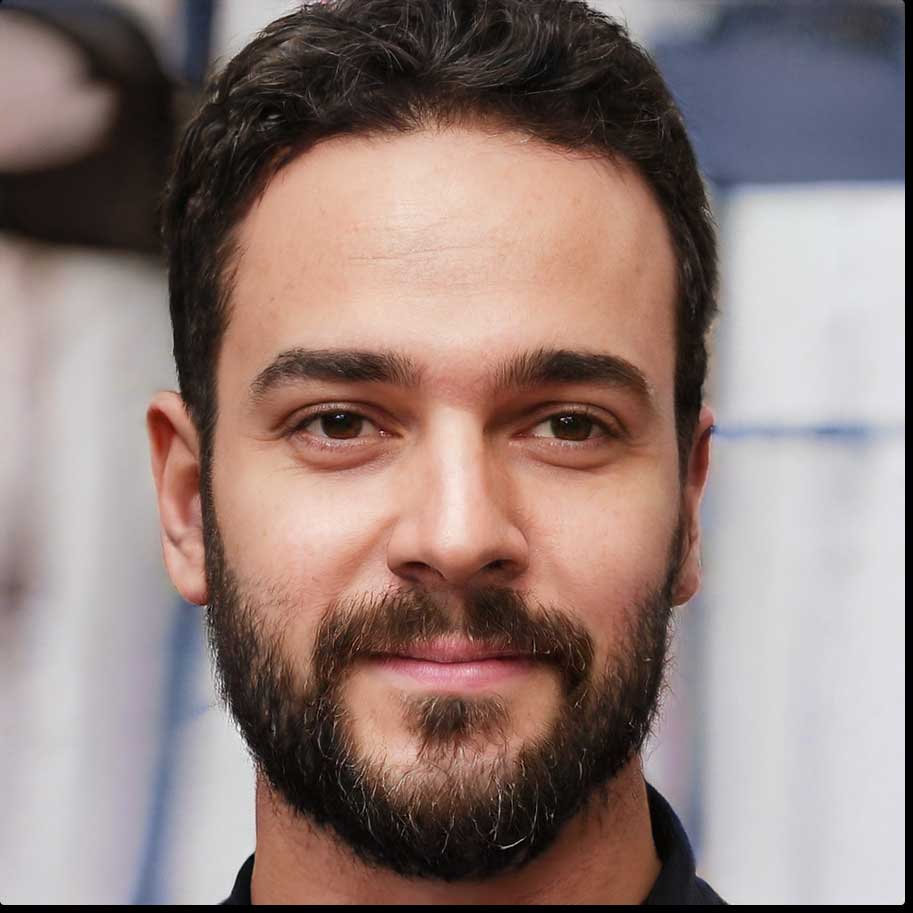 Reviewed & Published by Albert
Submitted by our contributor
Landlord Category