A property caretaker plays an important role in maintaining the upkeep of a property, be it residential or commercial. By undertaking regular inspections, the caretaker can identify any potential problems and take steps to rectify them quickly to prevent further damage from occurring. This can help to reduce the risk of costly repairs and replacement costs in the future.
the presence of a property caretaker can also act as a deterrent to theft and vandalism, thereby protecting the property and its occupants. Furthermore, property caretakers can provide peace of mind to landlords, tenants and owners, knowing that their investment is being looked after.
Steps How to Become
Research the position of Property Caretaker and learn the qualifications, duties, and responsibilities of this position.
Obtain a high school diploma or GED to become a Property Caretaker. If you do not have one, explore educational opportunities to obtain one.
Consider obtaining a degree in a related field such as property management, real estate, or business administration.
Gain experience through volunteer work or internships in the field of property management or real estate.
Acquire certifications from organizations like the National Association of Residential Property Managers (NARPM) or the National Apartment Association (NAA).
Prepare a resume that highlights your education, experience, and certifications.
Apply for Property Caretaker positions with property management companies, apartment complexes, or individual landlords.
Participate in job interviews to showcase your qualifications.
Negotiate the terms of employment, such as salary and benefits, with your employer.
Begin working as a Property Caretaker and utilize the skills and knowledge you gained from your research and experience to fulfill the duties of this role.
Properly caring for property requires a skilled and efficient caretaker. The caretaker should have a thorough knowledge of the property, its features, and any potential maintenance issues. They should also have the ability to troubleshoot problems quickly and effectively.
Timely maintenance is essential to keeping a property in good condition, so the caretaker should be able to identify problems and address them quickly. Furthermore, the caretaker should be able to communicate well with other tenants and staff members, as well as keep up with the latest industry trends and regulations. By being knowledgeable and efficient, a caretaker can ensure that a property is well cared for and in top condition at all times.
You may want to check Lease Administrator, Real Estate Agent/Property Manager, and Residential Leasing Manager for alternative.
Job Description
Ensure the property is secure by locking all doors, windows and gates.
Carry out regular inspections of the property to check for damage or maintenance needs.
Arrange for repairs or maintenance work on the property as needed.
Monitor the grounds for signs of vandalism or other criminal activity.
Collect rent payments from tenants and handle any disputes that may arise.
Prepare vacant units for new tenants by cleaning, painting, and making necessary repairs.
Handle tenant complaints and provide assistance as needed.
Maintain records of tenant contact information, rental payments, and other relevant data.
Ensure all safety regulations and building codes are met.
Oversee groundskeeping activities such as mowing, trimming, and landscaping.
Skills and Competencies to Have
Knowledge of general property maintenance and repair techniques.
Ability to troubleshoot and diagnose common issues related to property care.
Familiarity with local building codes, regulations and safety standards.
Ability to use basic tools, such as hammers, drills and saws.
Knowledge of landscaping techniques, such as lawn care and gardening.
Experience with painting and other interior decorating projects.
Understanding of electrical, plumbing, and HVAC systems.
Ability to use computer systems for record keeping.
Effective communication skills with property owners and tenants.
Excellent customer service skills.
Career as a property caretaker requires a variety of skills. The most important skill to have is excellent communication. In this role, it is necessary to be able to effectively communicate with both tenants and owners, as well as other professionals such as maintenance personnel, contractors and real estate agents.
Good communication also enables the caretaker to resolve disputes quickly and efficiently. property caretakers must have strong organizational skills to manage multiple tasks, such as scheduling maintenance, managing financial records and ensuring compliance with local laws and regulations. They must also possess problem-solving skills in order to identify and resolve any issues that arise on the property.
Finally, being detail-oriented is essential for success in this role, as it ensures that all maintenance or legal needs are met in a timely and effective manner. All these skills will enable the property caretaker to find success in this increasingly important profession.
Apartment Complex Manager, Rental Property Manager, and Real Estate Project Manager are related jobs you may like.
Frequent Interview Questions
What experience do you have in property caretaking?
How would you handle a situation where a tenant has a complaint about the condition of the property?
What would you do if a tenant was late with rent payments?
How would you handle an emergency situation related to the property?
What methods do you use to ensure the safety and security of the property?
How would you respond to a tenant who is not following the terms of the lease agreement?
What processes do you have in place to ensure that maintenance and repairs are kept up to date?
How would you handle a dispute between two tenants?
What do you consider to be your greatest strength when it comes to property caretaking?
How do you stay organized and ensure that tasks are completed on time?
Common Tools in Industry
Mop and Bucket. Used to clean floors and other surfaces. (eg: mopping a kitchen floor)
Vacuum Cleaner. Used to remove dirt and debris from carpets and other surfaces. (eg: vacuuming a living room rug)
Broom and Dustpan. Used to sweep up dirt and debris. (eg: sweeping a porch)
Window Cleaner. Used to clean windows and other glass surfaces. (eg: washing a window)
Garden Hose. Used to water plants, wash outdoor surfaces, and fill pools. (eg: watering flower beds)
Snow Blower. Used to remove snow from sidewalks and driveways. (eg: clearing a driveway of snow)
Leaf Blower. Used to blow leaves and other debris away from surfaces. (eg: clearing leaves from a sidewalk)
Pressure Washer. Used to clean outdoor surfaces using pressurized water. (eg: power washing a deck)
Paintbrush and Roller. Used to paint walls, trim, and other surfaces. (eg: painting a bedroom wall)
Ladder. Used to access high surfaces such as roofs, gutters, and windows. (eg: accessing a roof to clean gutters)
Professional Organizations to Know
National Association of Residential Property Managers (NARPM)
Community Associations Institute (CAI)
Institute of Real Estate Management (IREM)
Building Owners and Managers Association International (BOMA)
National Apartment Association (NAA)
International Property Maintenance Code Council (IPMCC)
National Association of Realtors (NAR)
American Society of Home Inspectors (ASHI)
National Fire Protection Association (NFPA)
American Landlord Association (ALA)
We also have Land Management Coordinator, Property Inspector, and Property Administrator jobs reports.
Common Important Terms
Property Management. The process of managing and maintaining a property, including the maintenance and improvement of the property, as well as the management of all tenants and other occupants.
Leasing. The rental of a residential or commercial property by a tenant to a landlord.
Tenant. An individual or organization that rents or leases a property from a landlord.
Landlord. A person or organization that owns and rents out a property to a tenant.
Maintenance. The regular upkeep of a property, including repairs and improvements.
Eviction. The legal process of removing a tenant from a property.
Security Deposit. A sum of money paid by the tenant to the landlord as a form of collateral in case the tenant fails to fulfill their obligations under the lease agreement.
Frequently Asked Questions
What services does a Property Caretaker provide?
Property Caretakers provide a variety of services including property maintenance, security, repair, cleaning, landscaping and other related services.
How often should a Property Caretaker visit the property?
The frequency of Property Caretaker visits can vary depending on the size and needs of the property. Generally, it is recommended that a Property Caretaker visits the property at least once a week to ensure that all tasks are completed and any issues are addressed in a timely manner.
What qualifications are needed to become a Property Caretaker?
Property Caretakers are typically required to have experience in general property maintenance and landscaping, as well as a valid driver's license and good customer service skills. Depending on the size of the property, additional qualifications such as certifications in first aid and CPR may also be necessary.
What is the typical rate for Property Caretaker services?
The cost of Property Caretaker services can vary depending on the size of the property and the services provided. Typically, rates range from $20 to $50 per hour or up to $200 per month for regular visits.
Are there any additional fees associated with hiring a Property Caretaker?
In addition to the regular rates for Property Caretaker services, additional fees may be charged for services such as emergency repairs, specialized cleaning, and supplies. It is important to discuss these fees with the Property Caretaker before signing an agreement.
What are jobs related with Property Caretaker?
Web Resources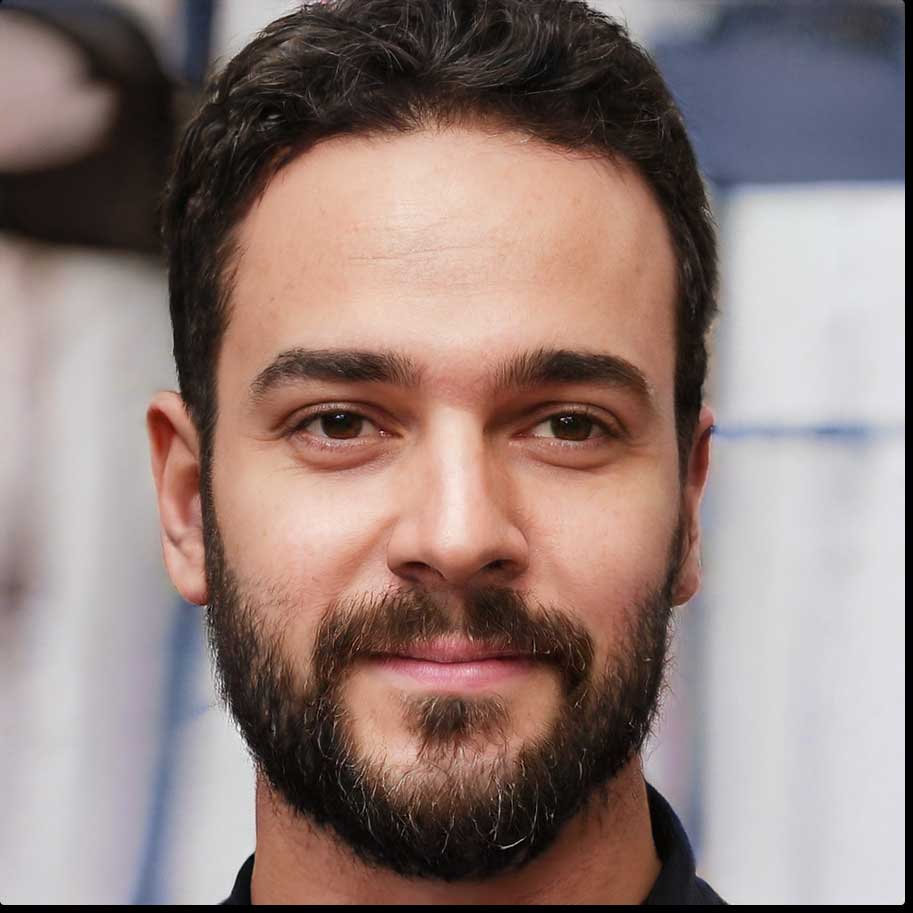 Reviewed & Published by Albert
Submitted by our contributor
Landlord Category