The role of a Residential Property Manager is becoming increasingly important as the demand for rental properties continues to rise. With this increased demand comes a need for better management, as property managers are responsible for overseeing the day-to-day operations of residential rental properties. This includes tasks such as rent collection, maintenance, tenant relations, lease enforcement, and more.
As a result of this increased responsibility, property managers must be organized, efficient, knowledgeable, and have excellent communication skills in order to effectively manage a residential property. they must be well-versed in landlord-tenant law, be able to keep accurate records, and possess strong problem-solving abilities. Property managers must also be able to maintain a good relationship between landlords and tenants in order to ensure a successful rental experience.
having a qualified Residential Property Manager can make all the difference between a successful rental property and one that fails.
Steps How to Become
Obtain a high school diploma or GED. Most employers require property managers to have a high school diploma or equivalent.
Take courses related to residential property management. Many colleges and universities offer courses in property management, real estate, and business.
Obtain a license. Depending on the state you live in, you may be required to obtain a real estate license in order to become a residential property manager.
Gain experience. Many residential property managers start out as assistant property managers or leasing agents before becoming a full-fledged property manager.
Develop strong customer service skills. As a property manager, you will be dealing with tenants on a regular basis, so it's important to develop strong customer service skills.
Obtain certifications. There are several certifications that are helpful for residential property managers, such as the Certified Property Manager (CPM) and the Certified Apartment Manager (CAM).
Network with other property managers. Networking with other property managers can help you stay up-to-date on the latest trends in the industry and can help you find job opportunities.
Staying ahead and qualified as a Residential Property Manager requires ongoing education, dedication, and communication. By continually educating yourself on current industry trends, regulations, and best practices, you can remain current and competitive. dedication to the profession and your properties is essential in order to provide reliable and responsible management.
Finally, effective communication with tenants, owners, and vendors is necessary to build relationships and ensure a successful business. All of these elements combined will help you stay ahead and qualified as a Residential Property Manager.
You may want to check Property Management Assistant, Tenant Liaison Officer, and Property Maintenance Worker for alternative.
Job Description
Oversee day-to-day operations of residential properties, including leasing, maintenance, and tenant relations.
Handle tenant inquiries, complaints, and concerns in a timely and professional manner.
Prepare and review leases, rental agreements, move-in/move-out documents, and other legal documents.
Ensure that all rental units are rented in accordance with local, state, and federal laws, codes, and regulations.
Prepare and manage budgets for properties.
Process rent payments and other income from tenants.
Conduct regular property inspections and address any issues that arise.
Monitor and coordinate maintenance, repairs, and improvements to the property.
Negotiate and enforce contracts with vendors, contractors, and service providers.
Monitor performance of vendors and contractors to ensure services are provided in a timely and satisfactory manner.
Maintain records of all rental activity, including tenant files and financial records.
Prepare financial reports for property owners or investors.
Develop and implement marketing strategies to attract new tenants.
Represent the property owner or investor at meetings or hearings with governmental or legal entities.
Skills and Competencies to Have
Knowledge of relevant housing laws and regulations.
Understanding of the principles of property management.
Ability to establish and maintain effective working relationships with tenants and other stakeholders.
Excellent communication skills, both written and verbal.
Ability to manage time, prioritize tasks, and handle multiple projects.
Proficiency in the use of computers and relevant software applications.
Knowledge of maintenance and repair procedures.
Ability to resolve conflicts and negotiate contracts.
Attention to detail and accuracy in record keeping.
Strong organizational and problem-solving skills.
Effective communication is an essential skill for any Residential Property Manager. Being able to clearly and effectively communicate with tenants, landlords, contractors, and other stakeholders is essential to the success of the property. A Residential Property Manager must ensure that all messages are accurately conveyed and received, and must be able to provide a timely response to inquiries.
In addition, the ability to negotiate with different parties is important to achieving the best outcome for everyone involved. Furthermore, Residential Property Managers should have a thorough understanding of the legal guidelines and regulations in their area, as well as how to properly handle tenant issues that may arise. Good problem-solving skills are also essential for a Residential Property Manager in order to effectively and efficiently resolve conflicts that may arise.
Without these skills, a Residential Property Manager cannot adequately serve their customers or protect their property's best interests.
Landlord/Property Manager, Real Estate Investor, and Landlord are related jobs you may like.
Frequent Interview Questions
What experience do you have in residential property management?
How would you handle a tenant complaint?
How does your experience in property management make you an ideal candidate for this position?
How do you handle difficult tenants?
Describe your approach to tenant screening and selection.
What strategies do you use to maximize rental income?
What innovative approaches have you implemented in the past to ensure property maintenance?
How would you handle a situation in which a tenant violates the lease agreement?
How do you handle evictions?
What have been your most successful achievements in residential property management?
Common Tools in Industry
Property Management Software. Software that helps manage rental properties, including tenant information, rental payments, and maintenance records. (e. g. Propertyware)
Rental Listing Sites. Websites that allow property managers to list available rental properties. (e. g. Zillow Rental Manager)
Lease and Rental Agreement Templates. Pre-made documents and contracts used to establish the conditions of a rental agreement. (e. g. Rocket Lawyer)
Tenant Screening Services. Services used to background check potential tenants before renting a property. (e. g. TransUnion SmartMove)
Maintenance Scheduling Software. Software used to manage requests for repairs and maintenance. (e. g. Building Engines)
Accounting Software. Software used to track rental payments, expenses, and other financial activities related to managing a property. (e. g. QuickBooks)
Online Payment Services. Services used to process rental payments from tenants. (e. g. PayPal)
Security Systems. Surveillance systems used to monitor rental properties and ensure tenant safety. (e. g. SimpliSafe)
Professional Organizations to Know
National Association of Residential Property Managers (NARPM)
International Real Estate Management Institute (IREM)
Institute of Real Estate Management (IREM)
Building Owners and Managers Association (BOMA)
National Apartment Association (NAA)
National Multi Housing Council (NMHC)
Real Estate and Property Management Association (REMPMA)
Community Associations Institute (CAI)
National Association of Home Builders (NAHB)
American Apartment Owners Association (AAOA)
We also have HOA Property Manager, Lease Administrator, and Property Caretaker jobs reports.
Common Important Terms
Tenants. Individuals or businesses that rent a property from a landlord or residential property manager.
Lease Agreement. A legally binding document between the landlord and tenants that outlines the terms and conditions of the rental.
Rent. The amount of money owed by the tenant for the use of the property.
Security Deposit. Money paid up front by the tenant to the landlord to ensure payment of rent and damage to the property.
Eviction. The legal process for removing a tenant from a rental property for violating the terms of their lease agreement.
Property Maintenance. Regular upkeep of the property, including repairs and cleaning, to ensure it remains in good condition.
Property Taxes. The taxes paid to local government for owning and leasing a property.
Landlord-Tenant Laws. State laws that govern the relationship between landlords and tenants, such as rent increases, security deposits, evictions, and more.
Frequently Asked Questions
What is a Residential Property Manager?
A Residential Property Manager is a professional who oversees the day-to-day operations of a residential property, including collecting rent, managing tenants and maintenance, and enforcing lease agreements.
What are the duties of a Residential Property Manager?
The duties of a Residential Property Manager include leasing vacant units, responding to tenant inquiries, maintaining the property, collecting rent, enforcing lease agreements, handling legal issues, and ensuring that all safety requirements are met.
What qualifications are required to be a Residential Property Manager?
To be a Residential Property Manager, one must have excellent communication and organizational skills, strong attention to detail, and a working knowledge of relevant laws and regulations. In addition, some employers may require a degree in real estate or business management.
What type of properties do Residential Property Managers oversee?
Residential Property Managers typically oversee apartment buildings, condominiums, townhouses, and other types of residential properties.
What is the average salary for a Residential Property Manager?
According to PayScale.com, the average salary for a Residential Property Manager is $52,977 per year.
What are jobs related with Residential Property Manager?
Web Resources
Residential Property Management | NYU SPS Professional … www.sps.nyu.edu
Residential Property Management at UGA | UGA FACS fcs.uga.edu
Certificate in Residential Property Management - New York University www.sps.nyu.edu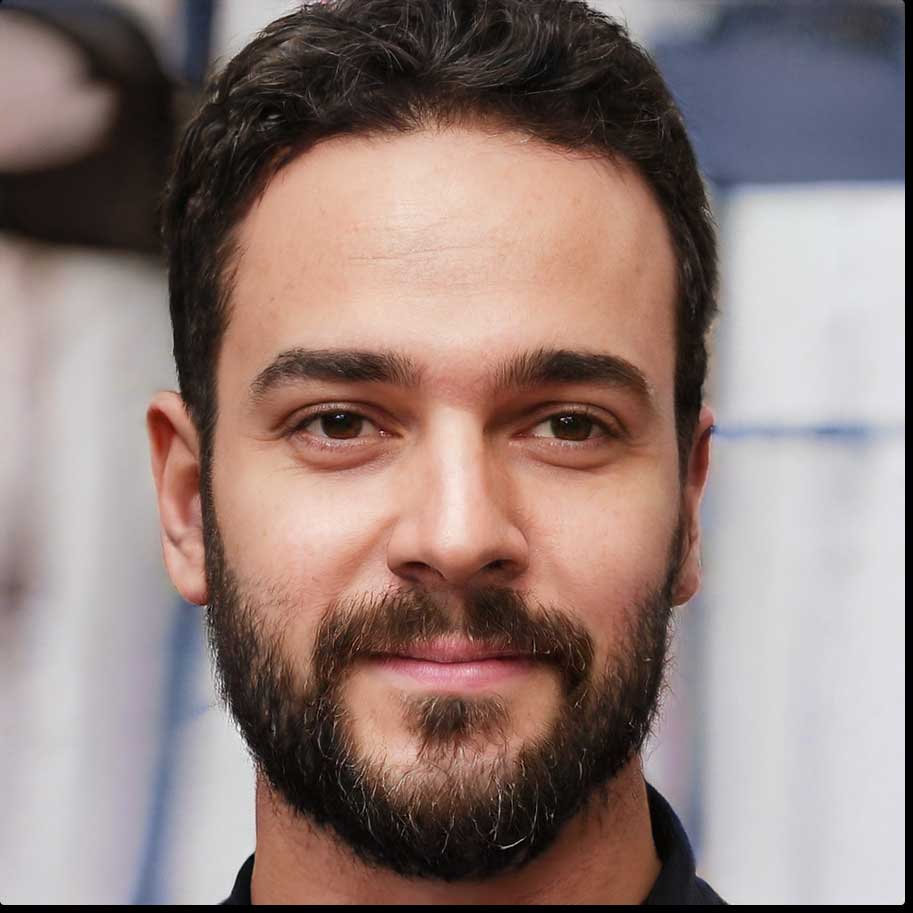 Reviewed & Published by Albert
Submitted by our contributor
Landlord Category