Apartment Building Superintendents play a critical role in the daily operations of a multi-unit apartment building. They are responsible for maintaining the building in good condition, ensuring tenant safety, and providing basic services such as security, maintenance, repairs and custodial work. Superintendents are also responsible for keeping track of rental payments and enforcing rules and regulations set by the landlord.
When a Superintendent is diligent in their duties, the building will remain in good condition and tenants will feel safe and secure. On the other hand, if a Superintendent fails to adequately perform their duties, the building may suffer from neglect, tenants may feel unsafe, and rental payments may not be enforced. the quality of a building is largely dependent on the performance of its Superintendent.
Steps How to Become
Obtain a high school diploma or equivalent. While a college degree is not always necessary to become an Apartment Building Superintendent, having a high school diploma or equivalent is required.
Get certified. Depending on the state you live in, you may need to obtain a certification to become an Apartment Building Superintendent. This can involve attending classes, passing an exam, and completing an apprenticeship.
Gather experience. Working in any type of building maintenance role can be helpful in becoming an Apartment Building Superintendent. Experience in carpentry, plumbing, and electrical work is particularly useful.
Find an employer. Apartment Building Superintendents are usually employed directly by the apartment building or condo complex they manage. Check job postings at apartment complexes and on job boards for available positions.
Get to know the job. Once you're hired as an Apartment Building Superintendent, get to know the job by shadowing other Superintendents and reading any available manuals or instructions about the job.
Develop relationships with tenants. An important part of being an Apartment Building Superintendent is developing relationships with tenants and responding to their requests and complaints. Being friendly and approachable is key.
Apartment building superintendents play a vital role in the running of residential communities. Their reliability and efficiency can have a direct effect on the satisfaction of tenants and the success of the building. The superintendent should strive to provide timely and accurate maintenance services, ensure safety and security measures are in place, respond quickly to tenant requests and complaints, and maintain good communication with tenants and management.
Furthermore, they should have a comprehensive knowledge of building systems and procedures, as well as a good understanding of local laws and regulations. By taking these steps, the superintendent can ensure that the building is running smoothly and all tenants are happy with their living environment.
You may want to check Real Estate Project Manager, HOA Property Manager, and Landlord for alternative.
Job Description
Ensure all building systems are functioning properly
Monitor building security systems, doors, alarms, and locks
Respond to tenant requests and complaints in a timely manner
Oversee building maintenance, repairs, and renovations
Liaise with contractors and suppliers
Inspect apartments to ensure safety standards are met
Enforce building rules and regulations
Maintain accurate records of building operations
Monitor and order supplies as needed
Collect rent payments and issue receipts
Coordinate with building owners and management to ensure quality services
Skills and Competencies to Have
Excellent communication skills
Knowledge of building maintenance and repair
Ability to manage multiple tasks
Knowledge of plumbing, electrical, and HVAC systems
Ability to troubleshoot and problem solve
Knowledge of safety regulations and procedures
Ability to provide excellent customer service
Ability to manage and oversee contractors
Familiarity with building security policies and procedures
Ability to work independently and efficiently
Ability to work flexible hours, including evenings and weekends
Ability to quickly respond to tenant concerns and requests
Knowledge of local building codes and regulations
Knowledge of pest control practices and procedures
Ability to maintain accurate records and documentation
Having the right skills is essential for any apartment building superintendent. The ability to problem solve, communicate effectively, and stay organized are all key components in having a successful career as a superintendent. Problem solving is especially important, as a superintendent often needs to troubleshoot issues that arise in the building, such as plumbing, heating, or other maintenance problems.
Effective communication is also essential, as a superintendent must be able to explain problems to residents and communicate with other members of the staff. Lastly, staying organized is important, as it helps keep everything running smoothly and ensures that all tasks are completed in a timely manner. With these skills, a superintendent can be successful in their job and provide a safe and comfortable living environment for their residents.
Real Estate Agent/Property Manager, Residential Building Manager, and Landlord Assistant are related jobs you may like.
Frequent Interview Questions
How have you handled tenant complaints or maintenance requests in the past?
Describe your experience in maintaining building systems such as electrical, plumbing, and HVAC.
What do you consider to be the most important duties of an apartment building superintendent?
How do you stay organized while managing multiple tasks and projects?
How do you handle emergency situations such as fires, floods, or elevator malfunctions?
What safety procedures do you have in place within the building?
Describe a time when you had to deal with a difficult tenant situation.
Are you comfortable interacting with tenants on a daily basis?
How would you handle an emergency repair request from a tenant?
What steps do you take to ensure that the building is clean and well-maintained?
Common Tools in Industry
Vacuum Cleaner. Used for removing dirt and debris from carpets, floors, and furniture. (eg: Hoover WindTunnel)
Cleaning Supplies. A variety of chemicals and tools used to clean surfaces and other areas of an apartment building. (eg: Windex, Sponges, Mops)
Plunger. Used to clear clogged drains and plumbing fixtures. (eg: Ridgid K-50 Plunger)
Paintbrush. Used to apply paint to walls, ceilings, and other surfaces. (eg: Purdy XL Brush)
Screwdriver Set. Used to tighten or loosen screws and bolts. (eg: Craftsman 8-piece Screwdriver Set)
Hammer. Used to drive nails into walls or other surfaces. (eg: Estwing 16oz Claw Hammer)
Ladder. Used to reach high areas when painting or performing maintenance tasks. (eg: Werner 6ft Step Ladder)
Wrench Set. Used to tighten or loosen nuts and bolts. (eg: Stanley 14-piece Wrench Set)
Flashlight. Used to illuminate dark areas in the building. (eg: Maglite XL100 LED Flashlight)
Drill. Used to create holes in walls, floors, and other surfaces. (eg: Black & Decker 20V Lithium Drill)
Professional Organizations to Know
Building Owners and Managers Association International (BOMA)
National Apartment Association (NAA)
Institute of Real Estate Management (IREM)
International Facility Management Association (IFMA)
National Maintenance Agreements Policy Committee (NMAPC)
National Fire Protection Association (NFPA)
American Society of Heating, Refrigerating and Air-Conditioning Engineers (ASHRAE)
American Society for Quality (ASQ)
Associated Builders and Contractors (ABC)
American Society of Safety Engineers (ASSE)
We also have Landlord/Property Manager, Land Management Coordinator, and Resident Caretaker jobs reports.
Common Important Terms
Property Manager. An individual responsible for overseeing the day-to-day operations of a rental property, including managing tenants, collecting rent, and maintaining the building.
Maintenance Technician. An individual responsible for performing routine maintenance and repairs on a rental property.
Resident Services Coordinator. An individual responsible for providing services to tenants, such as organizing events and providing resources.
Leasing Agent. An individual responsible for marketing available units, showing units to prospective tenants, and processing applications and leases.
Groundskeeper. An individual responsible for landscaping and keeping the grounds of a rental property clean and well maintained.
Building Inspector. An individual responsible for inspecting the structural integrity and safety of a rental property.
Frequently Asked Questions
What qualifications are needed to be an Apartment Building Superintendent?
Apartment Building Superintendents should have expertise in maintenance, repair and customer service. In addition to a high school diploma, they may need additional certifications or a college degree in a related field.
What are the typical duties of an Apartment Building Superintendent?
Typical duties of an Apartment Building Superintendent include performing repairs and maintenance on the building and its grounds, responding to complaints and emergencies, managing staff, and enforcing building policies.
What type of compensation is typically offered for the role of Apartment Building Superintendent?
Apartment Building Superintendents may receive an annual salary or hourly wage, along with additional benefits such as health insurance and vacation time.
How many hours per week does an Apartment Building Superintendent typically work?
Apartment Building Superintendents typically work 40 hours per week, but may be called in for additional shifts during emergencies or peak periods.
What is the job outlook for Apartment Building Superintendents?
The job outlook for Apartment Building Superintendents is expected to remain steady over the next decade as the demand for rental housing continues to increase.
What are jobs related with Apartment Building Superintendent?
Web Resources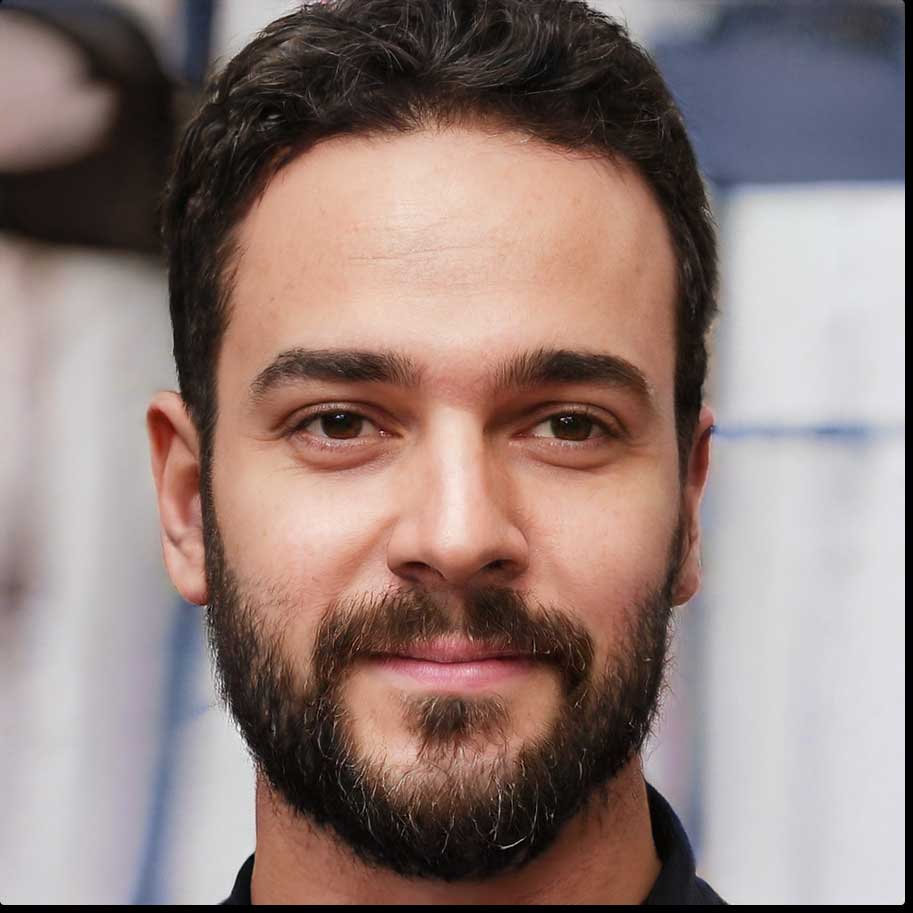 Reviewed & Published by Albert
Submitted by our contributor
Landlord Category