The need for property rental agents has grown significantly in recent years, as the average time it takes to find a suitable tenant has increased and the complexity of rental agreements has grown. With the rental market becoming ever more competitive, rental agents are necessary to navigate the process of finding a tenant, negotiating rental agreements, and managing the relationship between landlord and tenant. Agents are also invaluable when it comes to understanding local rental laws, conducting regular inspections and managing maintenance issues, allowing landlords to focus on the bigger picture. Ultimately, property rental agents can provide great value to landlords by making the process of renting out a property faster, easier and less stressful.
Steps How to Become
Determine the area where you want to work as a property rental agent. Research the local real estate market and analyze the rental trends in the area. Familiarize yourself with the rental properties available in the area, as well as their rental prices.
Obtain a real estate license. You will need to complete courses and pass an exam in order to receive your license. Check with your state's real estate commission to find out what is required.
Get to know the local real estate agents, property managers and landlords in your area. Attend local real estate events and join local real estate organizations. Building relationships with these professionals can help you get access to new listings and better deals on rental properties.
Develop a marketing strategy for your business. Create flyers, business cards and a website that provides information about your services. Advertise your services online and in local newspapers, magazines and other publications.
Set up an office or workspace for your business. Purchase office equipment such as computers, printers and fax machines. Make sure you have the necessary licenses and permits to operate a rental property business in your area.
Manage rental properties for clients. Provide excellent customer service and keep up with the latest rental trends in order to attract more renters. Negotiate leases with renters, collect rent payments, arrange for repairs and handle any other property-related tasks for clients.
Network with potential clients. Reach out to potential landlords, property managers and renters. Develop relationships with these people in order to increase your business opportunities.
Property rental agents are skilled and capable professionals who understand the local market and are knowledgeable in the laws and regulations that govern the rental of residential real estate. They are able to effectively match tenants with properties, negotiate leases and rental agreements, and collect rent payments. Their expertise helps to ensure that landlords maximize their return on investment while providing tenants with a safe and secure place to live that meets their needs.
In addition, they manage tenant complaints and any necessary repairs, as well as resolving disputes between tenants and landlords. The combination of their knowledge and experience makes property rental agents an invaluable asset to both tenants and landlords alike.
You may want to check Property Management Assistant, Apartment Complex Manager, and Real Estate Project Manager for alternative.
Job Description
Create and maintain a database of rental properties.
Develop marketing strategies to promote rental properties.
Negotiate rental agreements and contracts with tenants.
Collect and process rental payments from tenants.
Inspect properties to ensure compliance with safety regulations.
Respond to tenant inquiries regarding rental policies and procedures.
Resolve tenant disputes in a timely and professional manner.
Arrange for necessary repairs and maintenance of rental properties.
Prepare reports and documents related to rental activity.
Monitor rental market trends and adjust rental rates accordingly.
Skills and Competencies to Have
Sales and marketing skills
Negotiation skills
Knowledge of local housing market
Knowledge of rental laws and regulations
Customer service skills
Problem-solving skills
Effective communication skills
Attention to detail
Ability to work under pressure
Computer literacy (knowledge of property management software)
Rental agents need to have excellent communication and customer service skills in order to be successful in their careers. They must have the ability to effectively communicate with potential tenants, landlords, and other real estate professionals. They must be able to explain the terms of a lease, negotiate rent prices, and provide helpful advice.
rental agents must possess strong organizational and problem-solving skills in order to manage multiple properties and handle tenant issues. They must also be knowledgeable about local property laws, zoning regulations, and safety codes. With these skills, a rental agent is able to provide quality service to landlords and tenants, which in turn leads to increased business opportunities and a successful career.
HOA Property Manager, Resident Caretaker, and Real Estate Investment Trust Analyst are related jobs you may like.
Frequent Interview Questions
What experience do you have in property rental?
How would you handle a difficult tenant situation?
What strategies do you use to ensure maximum occupancy of rental properties?
What is your approach to marketing rental properties?
How do you stay up-to-date on property rental laws and regulations?
What do you think are the most important qualities for a successful property rental agent?
How do you handle rental payments and tenant deposits?
What strategies do you have for staying organized and managing your time?
Are you comfortable with using property management software?
Describe a situation when you had to handle a difficult tenant issue.
Common Tools in Industry
Property Management Software. This is a software system used to manage rental properties, such as tracking tenants and rent payments, managing maintenance requests, and generating rental reports. (eg: Buildium)
Tenant Screening Services. These services allow landlords to check a potential tenant's background and creditworthiness in order to ensure they are a good fit for the property. (eg: Experian RentBureau)
Online Advertising Platforms. These platforms allow landlords to advertise their properties online and reach a wider audience. (eg: Zillow)
Legal Documents. These documents include rental agreements, eviction notices, and other forms required to comply with state and local laws. (eg: EZ Landlord Forms)
Accounting Software. This software helps landlords track their income and expenses, and generate financial statements. (eg: Quickbooks)
Payment Processing Software. This software allows landlords to process and accept payments from tenants electronically. (eg: Stripe)
Professional Organizations to Know
National Association of Realtors (NAR)
National Apartment Association (NAA)
National Landlord Association (NLA)
American Apartment Owners Association (AAOA)
National Multi-Housing Council (NMHC)
Building Owners and Managers Association International (BOMA)
Institute of Real Estate Management (IREM)
Association of Real Estate License Law Officials (ARELLO)
National Association of Residential Property Managers (NARPM)
Federation of Rental-Housing Providers of Ontario (FRPO)
We also have Residential Leasing Manager, Property Caretaker, and Investment Property Manager jobs reports.
Common Important Terms
Tenant Agreement. A contract between the landlord and tenant that describes the tenant's rights and responsibilities.
Security Deposit. Money given to the landlord by the tenant as a form of insurance against damages to the rental property.
Lease. A written agreement between a landlord and tenant that outlines the terms and conditions of the rental.
Rental Property. A property that is rented out to tenants for a specific fee.
Landlord. The owner of a rental property who collects rent from tenants and is responsible for maintaining the property.
Move-In Inspection. An inspection conducted by the landlord prior to a tenant moving in to ensure that the rental property meets all safety and health requirements.
Rent Escrow. Money held in an account by a third party to ensure that the rent is paid on time and in full.
Eviction Notice. A formal notification from the landlord to the tenant that they must vacate the rental property within a certain time period.
Fair Housing Laws. Laws that protect tenants from discrimination based on their race, gender, religion, national origin, familial status, or disability.
Rental Market Analysis. An analysis of the current rental market in a given area to determine the fair market rent for a particular type of property.
Frequently Asked Questions
What is a Property Rental Agent?
A Property Rental Agent is a professional who assists landlords in managing their rental properties and finding tenants to occupy them.
What services does a Property Rental Agent provide?
A Property Rental Agent can provide a range of services including collecting rent payments, advertising available properties, conducting tenant screenings, preparing and executing lease agreements, and providing ongoing tenant support.
How much does it cost to hire a Property Rental Agent?
The cost of hiring a Property Rental Agent varies depending on the type of services required, the size of the property, and the length of the contract. Generally, fees start at around 10-15% of the monthly rent amount.
What qualifications do I need to become a Property Rental Agent?
To become a Property Rental Agent, you must have a valid real estate license, knowledge of relevant laws and regulations, and experience in property management.
Is there any risk associated with hiring a Property Rental Agent?
Yes, there is some risk associated with hiring a Property Rental Agent. It is important to make sure the agent is experienced, qualified, and trustworthy before signing any agreements.
What are jobs related with Property Rental Agent?
Web Resources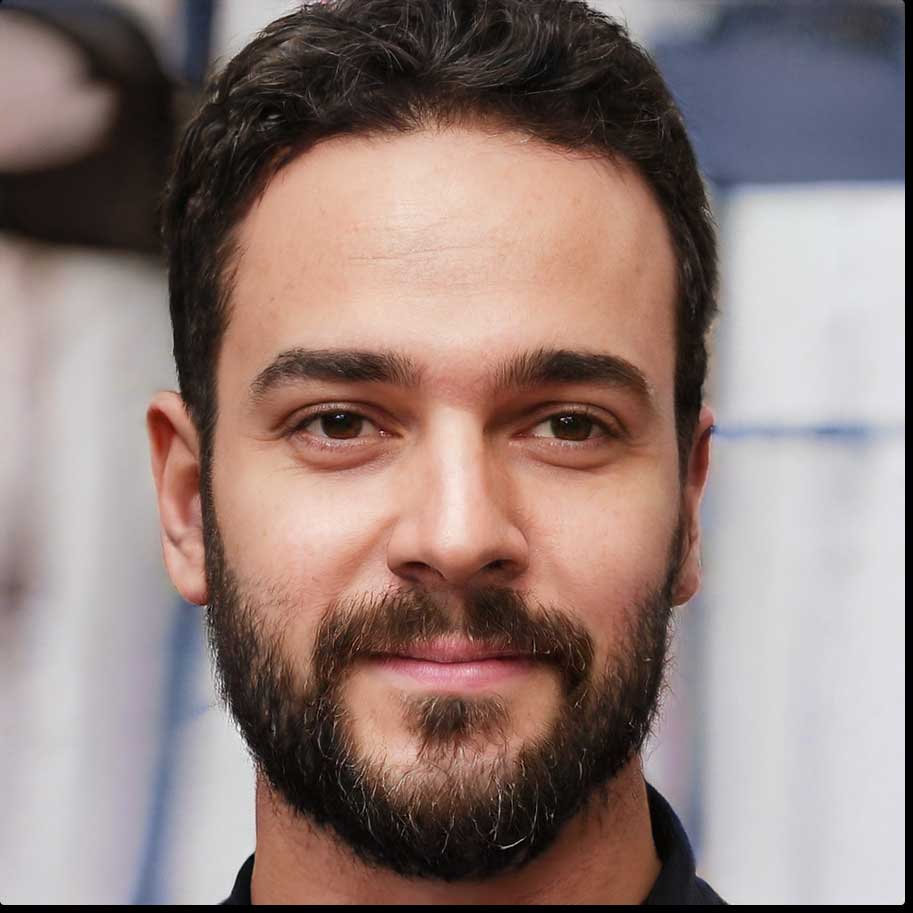 Reviewed & Published by Albert
Submitted by our contributor
Landlord Category