The Investment Property Manager is responsible for ensuring that investments are managed and maintained in a manner that maximizes value and return on investment. As such, the manager must take into account a variety of factors including market conditions, tenant demand, property values, and other economic indicators. The successful management of investment properties can lead to increased returns and profitability, as well as improved relationships with tenants and investors.
If not properly managed, however, investments can result in decreased returns and a decrease in the value of the property. Investment Property Managers must be knowledgeable of the local market and able to make informed decisions about when to buy, sell, and hold investments in order to maximize returns.
Steps How to Become
Obtain a Bachelor's Degree. A bachelor's degree in real estate, finance, economics or business is the minimum requirement to become an investment property manager.
Earn a Master's Degree. A Master's degree in real estate, finance or business will give you an edge over other candidates for investment property management positions.
Gain Work Experience. Working as an assistant or intern in a real estate office or investment firm will give you experience in the field.
Obtain a Real Estate License. You must have a real estate license to manage investment properties. You will need to pass a state exam to obtain a license.
Develop a Network. Building relationships and networking with other real estate professionals and investors will help you find and manage properties.
Join Professional Organizations. Joining professional organizations such as the National Association of Realtors and the National Investment Property Managers Association will give you access to resources and help you stay up-to-date on industry trends.
Market Yourself. Developing a website and marketing yourself through social media and other channels will help you find and manage properties.
Investment Property Managers must stay up-to-date and capable in order to ensure that their clients' investments are handled effectively. Keeping current with market conditions, trends and regulations is essential for Investment Property Managers to understand the best strategies for maximizing returns. staying knowledgeable about the latest technology and software tools can help Investment Property Managers streamline their processes, become more efficient and provide better service to their clients.
Finally, staying informed about the real estate industry, networking with other property managers and attending continuing education courses can help Investment Property Managers stay current on the latest developments and gain valuable insights from their peers. By staying updated and capable, Investment Property Managers can guarantee that their clients' investments are managed properly and efficiently.
You may want to check Real Estate Investor, Apartment Leasing Consultant, and Residential Building Manager for alternative.
Job Description
Develop and implement investment strategies to meet the goals of property investors.
Monitor investment performance and actively manage investments to maximize return.
Research and analyze new investment opportunities, including real estate markets and industry trends.
Negotiate purchase agreements and other contracts pertaining to investment property.
Analyze financial information to assess the performance of investment properties.
Prepare and present reports to investors regarding the performance of their investments.
Manage the finances associated with investment properties, including budgeting, accounting, and taxation.
Oversee property maintenance and management, including tenant relations and leasing.
Establish and maintain relationships with tenants, vendors, and other stakeholders in the real estate industry.
Ensure compliance with all local, state, and federal laws related to real estate investments.
Skills and Competencies to Have
Financial Analysis: Ability to analyze financial data, assess risk and make sound investment decisions.
Market Knowledge: Knowledge and understanding of current economic and real estate trends.
Negotiation Skills: Ability to negotiate terms of leases, contracts and other agreements.
Project Management: Ability to plan, organize and manage multiple projects.
Risk Management: Ability to identify potential risks and develop strategies to mitigate them.
Communication: Strong verbal and written communication skills for engaging with tenants, vendors and other stakeholders.
Customer Service: Ability to provide excellent customer service to tenants.
Negotiating Leases: Ability to draft and negotiate favorable leases with tenants.
Budgeting: Ability to develop and maintain a budget for the property's operations and capital improvements.
Problem-Solving: Ability to identify problems and develop creative solutions.
Investment property managers are responsible for overseeing the acquisition, management and sale of investment properties. This is a critical role that requires a range of skills to ensure that investments are making a profit. The most important skill that an investment property manager must possess is the ability to analyze data.
This includes being able to review market trends, evaluate financial statements, and make sound decisions based on the data provided. they must be able to create and manage budgets and set goals to ensure that the investments are successful. Furthermore, they must be able to develop and maintain relationships with clients, tenants and contractors to ensure that all parties involved are satisfied.
Lastly, they must be able to communicate effectively and efficiently to ensure that all parties involved in the management of the investment property understand the objectives, goals, and strategies for success. All of these skills are essential for an investment property manager to be successful in their role.
Real Estate Project Manager, Land Management Coordinator, and Property Leasing Specialist are related jobs you may like.
Frequent Interview Questions
What experience do you have in investment property management?
How have you successfully handled difficult tenant situations in the past?
What strategies do you have for managing a portfolio of properties?
What systems do you use to track tenant payments and rental income?
How would you handle a tenant who is not paying rent on time?
Describe your approach to tenant retention.
How do you ensure that rental properties are kept in good condition?
What strategies do you use to maximize rental income?
How do you stay up-to-date with local laws and regulations related to investment property management?
What do you believe sets you apart from other investment property managers?
Common Tools in Industry
Property Management Software. A software program designed to help manage the day-to-day operations of an investment property, such as tracking rent payments and maintenance requests. (e. g. AppFolio Property Manager)
Accounting Software. Software used to track the financial performance of an investment property by recording income and expenses. (e. g. QuickBooks)
Budget Management Software. A software program designed to help keep track of the budget associated with an investment property. (e. g. YNAB)
Tenant Screening Software. Software designed to help evaluate potential tenants by checking their credit reports, criminal history, and rental history. (e. g. TenantCloud)
Lease Management Software. A software program designed to help create and manage leases for investment properties. (e. g. Buildium)
Tax Preparation Software. Software used to prepare taxes for an investment property by calculating deductions and filing tax forms. (e. g. TurboTax)
Online Payments System. A system used to facilitate online payments from tenants for rent and other fees associated with their investment property. (e. g. Stripe)
Professional Organizations to Know
National Association of Real Estate Investment Managers (NAREM)
International Council of Shopping Centers (ICSC)
National Association of Real Estate Investment Trusts (NAREIT)
Real Estate Investment Securities Association (REISA)
Urban Land Institute (ULI)
National Multi Housing Council (NMHC)
National Apartment Association (NAA)
Building Owners and Managers Association International (BOMA)
Institute of Real Estate Management (IREM)
National Association of Home Builders (NAHB)
We also have Property Administrator, Facilities Maintenance Technician, and Tenant Relations Manager jobs reports.
Common Important Terms
Asset Management. The process of handling and managing financial assets to maximize returns and minimize risks.
Capital Appreciation. An increase in the value of an asset over time due to underlying economic or market forces.
Cash Flow. The total amount of money that is brought in and paid out over a given period of time.
Debt Financing. The use of borrowed funds to purchase an asset or business.
Equity Financing. The use of funds raised from the sale of stock to purchase an asset or business.
Leverage. The use of borrowed funds to increase the potential return on an investment.
Market Timing. The attempt to predict the future direction of the market and buy or sell investments accordingly.
Portfolio Management. A process of selecting and managing investments to achieve a desired set of goals or objectives.
Risk Management. The practice of managing the potential losses associated with an investment.
Tax Planning. The process of structuring investments to minimize taxes and maximize after-tax returns.
Frequently Asked Questions
What is Investment Property Manager?
Investment Property Manager is a software solution designed to help real estate investors manage their rental properties more efficiently. It provides tools for tracking and analyzing income and expenses, managing tenant relationships, and managing rental properties.
What features does Investment Property Manager provide?
Investment Property Manager offers features such as rental property management, financial analysis, tenant screening, lease management, tenant billing, and document management. It also offers features such as task management, automated rent collection, and reporting.
How long has Investment Property Manager been in business?
Investment Property Manager has been in business since 2008, providing software solutions for real estate investors.
What types of customers does Investment Property Manager serve?
Investment Property Manager serves real estate investors, property managers, landlords, and tenant management companies.
What kinds of support does Investment Property Manager offer?
Investment Property Manager offers customer support through phone, email, and online help resources. They also offer training materials and webinars to help their customers get the most out of their software.
What are jobs related with Investment Property Manager?
Web Resources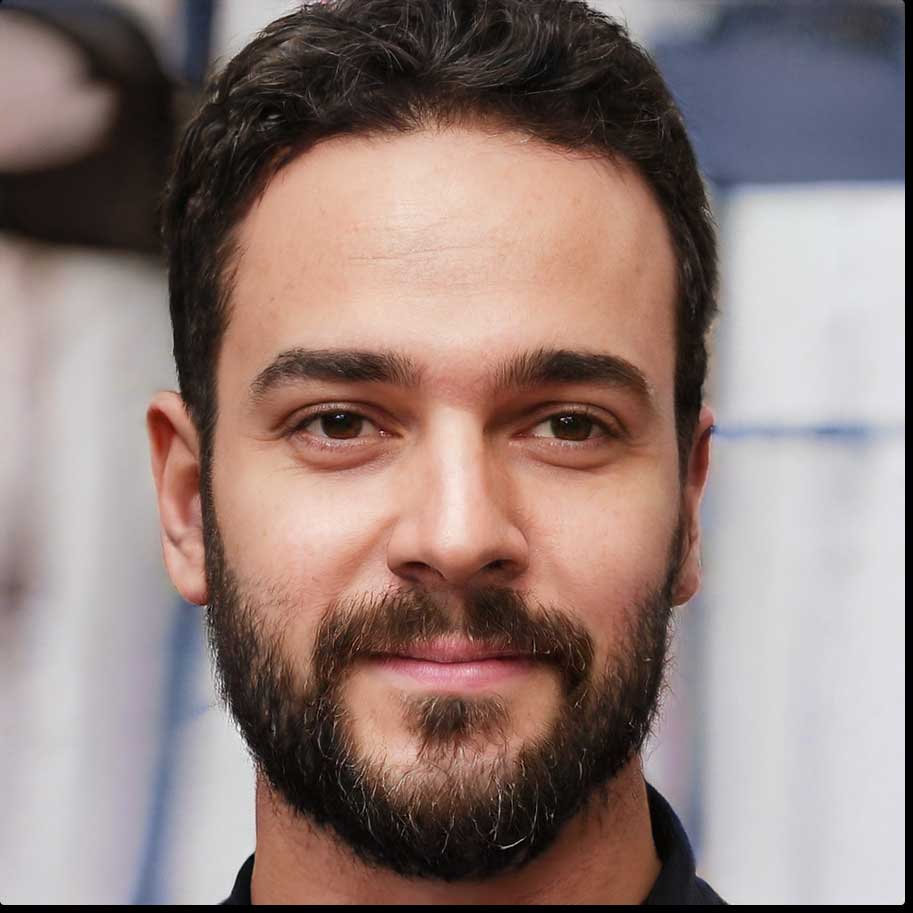 Reviewed & Published by Albert
Submitted by our contributor
Landlord Category