The failure of a lease administrator to effectively manage leases can have a negative effect on a business. Not only does it create a risk of under- or over-charging for rent, but it can also lead to missed payments, unenforceable contracts, and late fees. In addition, poor lease administration can lead to disputes between tenants and landlords and may cause frustration among all parties involved.
Furthermore, it can result in the ultimate termination of the contract, which can have serious financial implications for both the tenant and the landlord. To ensure that a business is operating within the confines of their lease agreement, it is important to have an experienced and knowledgeable lease administrator in place.
Steps How to Become
Acquire a Bachelor's Degree. To become a lease administrator, you should have a four-year college degree in a field such as business, finance, accounting, or real estate. A degree will provide you with the basic knowledge and skills necessary for this profession.
Obtain Certification. You may want to pursue professional certification as a lease administrator. The National Association of Lease and Finance Administrators (NALFA) offers a professional designation called Certified Lease Administrator (CLA). To obtain the CLA certification, you must pass an exam that covers topics such as lease negotiation, leases, and lease administration.
Gain Experience. Working in a related field such as property management or real estate law can provide you with valuable experience in the leasing industry. You may also want to consider working as an intern or entry-level employee in a leasing company to gain hands-on experience.
Develop Skills. As a lease administrator, you should have excellent communication, negotiation, and problem-solving skills. You should also have a good understanding of the laws governing leases and rental agreements.
Market Yourself. Networking with professionals in the leasing industry can help you find employment opportunities. You should also create a resume and portfolio highlighting your education and experience.
Leasing office space is a complex process that requires an experienced Lease Administrator. An efficient lease administrator will ensure that all parties involved in the process are aware of their responsibilities and that all legal, financial, and contractual details are accurately documented. They will be able to determine the best terms and conditions for each lease agreement, while taking into consideration the needs of both the tenant and the landlord.
Furthermore, they will be able to negotiate favorable terms in order to minimize the risk of costly disputes or litigation. By having an experienced Lease Administrator, businesses can save time, energy, and money, while ensuring the most favorable lease agreement for all parties involved.
You may want to check Property Acquisition Analyst, Resident Caretaker, and Property Leasing Specialist for alternative.
Job Description
Prepare and execute all lease documents, including drafting and reviewing lease agreements, riders and amendments.
Monitor and maintain accurate records of all lease documents, including rent roll and tenant contact information.
Monitor lease expiration dates and coordinate renewal process with tenants.
Communicate with tenants to ensure all provisions of the lease are followed.
Prepare monthly reports of current leases, upcoming renewals, and expirations.
Negotiate terms of new leases with potential tenants.
Manage tenant disputes, including collection efforts and legal proceedings, as needed.
Review and update lease forms and documents to ensure compliance with legal requirements.
Develop and maintain relationships with landlords, tenants, and vendors.
Enforce tenant rules and regulations as outlined in the lease agreement.
Liaise with other departments within the organization to ensure compliance with corporate policies and procedures.
Assist with tenant move-ins and move-outs, including inspection of premises.
Assist with budgeting and forecasting for rental income and expenses.
Skills and Competencies to Have
Knowledge of lease administration processes, regulations, and laws
Ability to interpret and implement lease contracts
Ability to manage databases and generate reports
Excellent organizational, communication, and problem-solving skills
Proficiency in Microsoft Office Suite applications
Knowledge of accounting principles
Ability to negotiate lease terms and conditions
Knowledge of real estate market trends
Attention to detail and accuracy
Ability to work independently and as part of a team
Lease administrators play a critical role in the successful management of a lease agreement. Their ability to effectively manage a lease requires several key skills. The first is sound knowledge of contract law and regulations that apply to the agreement.
This includes understanding the legal implications of any changes or modifications to the lease, as well as any potential conflicts that may arise. a lease administrator must possess strong communication skills in order to negotiate with landlords, tenants, and other parties involved. They must also be able to interpret and analyze financial documents, review financial statements, and make recommendations on the best course of action.
Finally, lease administrators must be detail-oriented and organized in order to ensure the accuracy of their work and to ensure the timely completion of their tasks. When all these skills are combined, lease administrators can ensure that any leasing agreement is beneficial to all parties involved and is managed effectively.
Tenant Liaison Officer, Property Rental Agent, and Tenant Relations Coordinator are related jobs you may like.
Frequent Interview Questions
What experience do you have with lease administration?
How do you ensure that all leases are compliant with local, state and federal regulations?
What processes do you follow to manage tenant agreements?
How do you handle disputes between tenants and landlords?
What strategies do you use to negotiate lease terms?
Describe how you would collect and track rental payments.
What measures do you take to protect landlords from tenant defaults?
Can you provide examples of successful lease renewals you've negotiated?
What challenges have you faced while managing multiple leases?
How would your previous experience make you a successful lease administrator?
Common Tools in Industry
Lease Management Software. This software helps to track, manage and optimize leases. (e. g. Yardi Voyager)
Lease Accounting Software. This software helps to automate and streamline the accounting of leases. (e. g. LeaseQuery)
Lease Analysis Software. This software helps to analyze leases in order to identify opportunities for savings. (e. g. LeaseCrunch)
Lease Negotiation Software. This software helps to negotiate the terms of a lease with landlords. (e. g. LeaseFolio)
Lease Document Management Software. This software helps to store, organize and access lease documents quickly and easily. (e. g. DocuSign)
Lease Administration Software. This software helps to manage the day-to-day responsibilities associated with lease administration. (e. g. Lease Administrator)
Professional Organizations to Know
Institute of Real Estate Management (IREM)
National Apartment Association (NAA)
Building Owners and Managers Association International (BOMA)
National Multi Housing Council (NMHC)
American Society of Professional Property Managers (ASPPM)
Real Estate & Finance Association (REFA)
Association of Real Estate License Law Officials (ARELLO)
National Association of Residential Property Managers (NARPM)
Greater Washington Commercial Association of Realtors (GWCAR)
International Council of Shopping Centers (ICSC)
We also have Real Estate Project Manager, Investment Property Manager, and Housing Inspector jobs reports.
Common Important Terms
Lease Agreement. A contract between a landlord and tenant that outlines the terms and conditions of a rental arrangement.
Security Deposit. Money paid by a tenant to a landlord prior to the start of a rental agreement. This money is held by the landlord as security against any potential damage or unpaid rent.
Rent Escalation Clause. A provision in a lease agreement that states that the rent can increase over time, typically based on market conditions or inflation.
Tenant. A person who rents property from a landlord.
Landlord. The owner of the property who leases it to a tenant.
Rent Control. A governmental policy that limits the amount of rent that landlords can charge tenants.
Subletting. When a tenant rents out part or all of the premises to another person for a period of time.
Eviction. The process of legal removal of a tenant from a rented property by a landlord due to non-payment of rent or a breach of contract.
Frequently Asked Questions
What is a Lease Administrator?
A Lease Administrator is a professional responsible for managing the leasing process for commercial, residential, and industrial properties. They handle the entire leasing process, from negotiating lease terms to collecting rent payments.
What duties does a Lease Administrator perform?
The primary duties of a Lease Administrator include negotiating terms and conditions, preparing and filing legal documents, collecting rent payments, tracking tenant information, and resolving disputes between tenants and landlords. They also may have to provide advice to landlords regarding rental regulations and tenant rights.
What skills are needed to be a successful Lease Administrator?
To be successful as a Lease Administrator, strong communication skills are essential to effectively negotiate terms and resolve disputes. Attention to detail is also important to ensure that legal documents are accurate and up-to-date. Knowledge of rental laws, accounting principles, and real estate industry standards are also desirable traits.
What qualifications are required to become a Lease Administrator?
To become a Lease Administrator, most employers require a Bachelor's degree in real estate, business administration, or a related field. Some employers may also require experience in property management or accounting. Additionally, some states require Lease Administrators to be licensed real estate brokers.
What is the average salary of a Lease Administrator?
The average salary for a Lease Administrator is approximately $50,000 per year. This varies depending on experience, location, and the size of the property being managed.
What are jobs related with Lease Administrator?
Web Resources
Lease Administration | Division of Finance & Administration | The ... www.uvm.edu
Lease Administration Program | University Finance … finance.rutgers.edu
Lease Administration | Planning, Architecture and … pare.osu.edu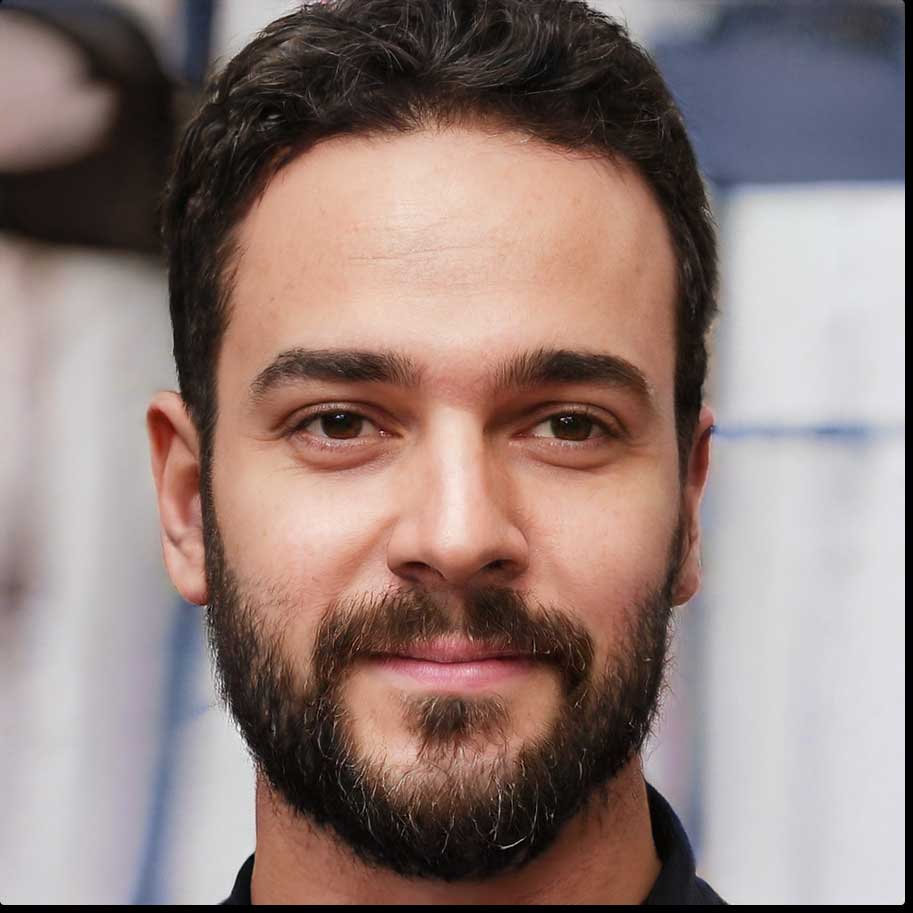 Reviewed & Published by Albert
Submitted by our contributor
Landlord Category