The role of an apartment leasing consultant is very important. Their job is to help prospective tenants find the right apartment that fits their lifestyle and budget. This involves showing potential renters different apartment units and helping them understand the terms of their lease agreement.
As a result, they are responsible for ensuring the successful occupancy of a property, which has a direct effect on the success of the landlord. Furthermore, by providing a high level of customer service, they can help to create a positive reputation for the property and build trust with potential and current tenants. This can lead to increased occupancy, higher rental rates, and greater profitability for the landlord.
Steps How to Become
Research the Job. Researching the job of an apartment leasing consultant will give you an understanding of the essential duties and responsibilities of the role. Familiarize yourself with the job requirements, such as interacting with potential tenants, showing apartments, and negotiating leases.
Get Necessary Qualifications. Most employers require a high school diploma or equivalent for entry-level positions. Completing a degree in real estate or business can give you a competitive edge in the job market.
Get Certified. Becoming certified as an apartment leasing consultant can demonstrate your commitment to your job and help you stand out from other candidates. To become certified, you must pass an exam administered by the National Apartment Association or another recognized certifying body.
Gather Experience. Working in the real estate or property management industry can provide valuable on-the-job experience that can help you land a job as an apartment leasing consultant. Consider working as a leasing agent or in a related role to gain experience with customer service, marketing, and sales.
Work on Your Soft Skills. Soft skills, such as communication and interpersonal skills, are important for success as an apartment leasing consultant. Take time to hone your soft skills and practice active listening, problem-solving, and other interpersonal skills that are necessary for the job.
Network. Networking can be a great way to find job openings as an apartment leasing consultant. Attend industry events and conferences and make connections with other professionals in the real estate and property management fields.
Seek Opportunities. Use online job boards, newspaper classifieds, and professional networks to seek out entry-level positions as an apartment leasing consultant. Consider taking internships or volunteer positions to gain experience in the field.
Staying updated and competent as an apartment leasing consultant requires a commitment to ongoing education and professional development. Taking advantage of available resources such as webinars, industry periodicals, and training courses allows consultants to remain informed on current trends, best practices, and legal regulations. Keeping up with industry news and developments also helps leasing consultants be aware of potential opportunities and threats in their market. Following these steps will enable consultants to stay informed, proactive, and able to provide their clients with the best service possible.
You may want to check Property Acquisition Analyst, Housing Inspector, and Resident Caretaker for alternative.
Job Description
Greet potential customers and provide tours of apartment units.
Explain the features, amenities, and benefits of the property and answer any questions about the apartments.
Negotiate and process rental applications, leases, and related paperwork.
Manage tenant move-ins and move-outs, including inspecting units prior to and after occupancy.
Create and maintain accurate records of all leasing activity, including rent rolls and traffic logs.
Develop marketing plans to increase occupancy levels and attract new tenants.
Coordinate with maintenance staff to ensure efficient repairs and maintenance of rental units.
Respond to tenant inquiries, complaints, and requests in a timely manner.
Enforce the terms of the lease agreement and ensure compliance with all applicable laws and regulations.
Uphold high standards of customer service and professionalism at all times.
Skills and Competencies to Have
Excellent customer service and people skills
Knowledge of the local real estate market
Ability to multitask and prioritize tasks
Attention to detail
Ability to adapt in a fast-paced environment
Strong organizational skills
Knowledge of fair housing laws and regulations
Proficiency with computers, reporting software, and other relevant technology
Ability to handle customer complaints and resolve conflicts
Ability to work independently and as part of a team
The ability to build and maintain relationships with potential and current tenants is an essential skill for an apartment leasing consultant. Good customer service skills are also key, as these professionals must be able to answer questions, address complaints, and keep tenants satisfied. Furthermore, they must be knowledgeable about the local rental market, including the availability of apartments, rental prices, and the amenities offered by different complexes.
Finally, a leasing consultant must have great organizational skills in order to keep track of rental applications, contracts, and other paperwork associated with the job. By possessing these skills, an apartment leasing consultant can help ensure that potential and current tenants are given accurate information and have a positive experience.
Tenant Liaison Officer, Real Estate Agent/Property Manager, and Property Maintenance Worker are related jobs you may like.
Frequent Interview Questions
What experience do you have in the apartment leasing industry?
How do you make prospective tenants feel welcome and comfortable when touring an apartment?
What do you think makes a successful apartment leasing consultant?
How do you handle difficult conversations with prospective tenants?
What strategies do you use to fill vacant apartments quickly?
Describe a time when you successfully negotiated a lease agreement with a tenant.
How do you stay up to date with rental laws and regulations?
How do you build relationships with existing tenants?
What strategies do you use to close a sale?
How would you handle a tenant who is late on their rent payments?
Common Tools in Industry
Customer Relationship Management (CRM) Software. This software helps to keep track of customer data and manage customer relationships. (Example: Salesforce)
Leasing Software. This software helps to manage the entire leasing process from marketing units to collecting rent. (Example: Rentec Direct)
Property Management Software. This software helps to manage the back-end operations of a property such as maintenance requests, tenant accounts and reporting. (Example: AppFolio)
Accounting Software. This software helps to manage financial records and payments. (Example: QuickBooks)
Data Analysis Software. This software helps to analyze customer data and market trends to identify areas of opportunity. (Example: Tableau)
Marketing Software. This software helps to create marketing campaigns and track their performance. (Example: Mailchimp)
Communication Software. This software helps to streamline communication with tenants, prospects, vendors and other stakeholders. (Example: Slack)
Professional Organizations to Know
National Apartment Association (NAA)
National Multi Housing Council (NMHC)
Institute of Real Estate Management (IREM)
Certified Apartment Manager (CAM)
National Leased Housing Association (NLHA)
National Association of Residential Property Managers (NARPM)
Building Owners and Managers Association International (BOMA International)
National Association of Realtors (NAR)
International Council of Shopping Centers (ICSC)
Urban Land Institute (ULI)
We also have Tenant Relations Manager, Property Leasing Specialist, and Tenant Relations Coordinator jobs reports.
Common Important Terms
Lease. A legal agreement between a tenant and a landlord that specifies the terms and conditions of a rental arrangement.
Security Deposit. Money paid by the tenant at the beginning of a lease to cover any damages or unpaid rent at the end of the lease.
Rent Increase. An increase in the amount of rent due on a lease.
Move-In/Move-Out Inspection. A visual inspection of a rental property conducted before and/or after a tenant moves in/out to document any existing damage or changes to the premises.
Rental Application. A form used by landlords to collect information about potential tenants before approving a lease.
Fair Housing Laws. Statutes that protect tenants from discrimination based on race, color, religion, national origin, gender, disability, or familial status.
Occupancy Standards. The maximum number of people allowed to reside in a rental unit based on local and state laws.
Pet Policies. Rules and regulations governing pet ownership in rental units.
Maintenance Requests. Requests from tenants to landlords to perform maintenance and repairs in their units.
Eviction Notice. A document informing a tenant that they must vacate a rental property due to a violation of their lease agreement.
Frequently Asked Questions
What is the typical salary of an Apartment Leasing Consultant?
The average salary of an Apartment Leasing Consultant is $35,923 per year.
What qualifications do I need to become an Apartment Leasing Consultant?
To become an Apartment Leasing Consultant, you typically need a high school diploma or equivalent and previous customer service experience.
What duties does an Apartment Leasing Consultant perform?
The duties of an Apartment Leasing Consultant include showing apartments to prospective tenants, answering inquiries about availability and pricing, preparing leases, and collecting rent payments.
How many hours does an Apartment Leasing Consultant typically work?
An Apartment Leasing Consultant typically works 40 hours per week.
What skills are necessary for an Apartment Leasing Consultant?
The skills necessary for an Apartment Leasing Consultant include excellent communication skills, customer service skills, basic math and computing skills, and organizational abilities.
What are jobs related with Apartment Leasing Consultant?
Web Resources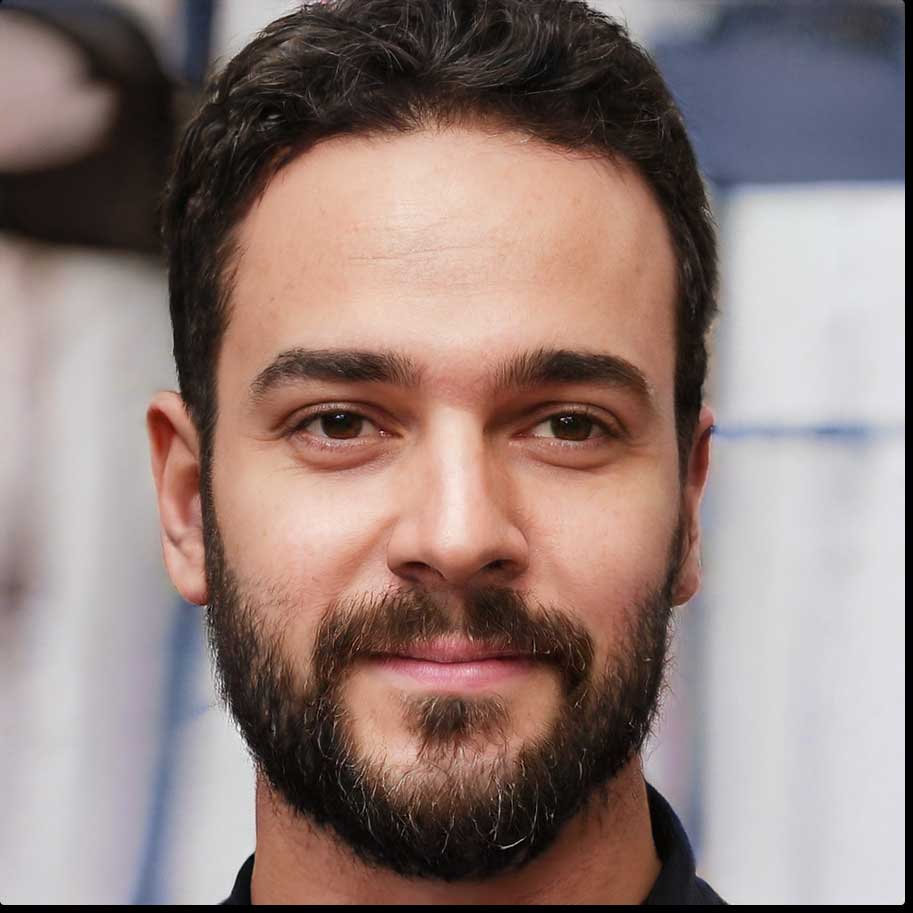 Reviewed & Published by Albert
Submitted by our contributor
Landlord Category