The increasing demand for apartment complexes has led to a growth in the need for competent and knowledgeable apartment complex managers. These managers are responsible for ensuring that the complex runs smoothly, from collecting rent and managing tenants, to ensuring maintenance requests are addressed quickly and efficiently. As a result, they must have excellent organizational skills and knowledge of local housing laws.
they need to be able to handle difficult situations and people in a professional manner. Furthermore, they must be able to develop effective policies and procedures to ensure the safety of tenants, as well as maintain the physical condition of the complex. efficient apartment complex managers play a key role in the success of a complex and its ability to meet the needs of its tenants.
Steps How to Become
Earn a Bachelor's Degree. A bachelor's degree in business, finance, accounting, property management, or a related field is strongly recommended for those seeking to become an apartment complex manager.
Gain Work Experience. Many employers prefer candidates with at least two years of experience in the real estate or property management industry. Internships, volunteer work, and entry-level positions are all excellent opportunities to gain valuable experience.
Obtain Licensure. Depending on the state, apartment complex managers may be required to obtain a real estate or property management license. Requirements vary by state, so it's important to research the specific requirements for the state in which you reside.
Learn the Necessary Skills. Apartment complex managers must be knowledgeable in property management and be able to provide excellent customer service. Managers must also be able to multitask, handle complaints, and resolve conflicts.
Pursue Professional Certifications. Professional certifications are not always required but can demonstrate expertise and competency in the field. Certifications can also provide career advancement opportunities.
Network. Networking with other professionals in the industry is an excellent way to gain knowledge and stay informed of industry trends. Additionally, networking can lead to job opportunities and career advancement.
Staying ahead and efficient as an apartment complex manager requires a combination of sound organizational skills, proactive planning, and effective communication. It is important to develop a plan to stay ahead of daily tasks, respond quickly to tenant requests, and stay up-to-date on local regulations and amenities. Organization is key to managing an apartment complex efficiently.
Maintaining a clear filing system and tracking maintenance requests is essential for streamlining operations. Proactive planning can help anticipate and resolve issues before they become too costly or disruptive. Creating preventative maintenance plans, scheduling regular unit inspections, and using online tools can make it easier to stay on top of tasks.
Effective communication is also necessary for successful apartment complex management. Keeping tenants informed of upcoming events, maintenance schedules, and any changes to the building or rules can help ensure a positive tenant experience. By combining these strategies, apartment complex managers can stay ahead and efficient in their work.
You may want to check Tenant Relations Coordinator, Housing Inspector, and Residential Building Manager for alternative.
Job Description
Develop and implement operational strategies for the complex
Oversee and manage staff, including recruitment, training, and scheduling
Develop and manage budgets and financial plans
Ensure that all rental units are in compliance with city and state laws
Establish and enforce policies and procedures for the complex
Respond to tenant requests and complaints in a timely manner
Negotiate leases, rental agreements, and other documents
Develop marketing strategies to attract new tenants
Maintain accurate records of tenant information
Coordinate maintenance and repair services for the complex
Monitor facility conditions to ensure safety and cleanliness
Supervise security personnel and contractors
Develop tenant-relations programs to reduce tenant turnover and increase satisfaction
Skills and Competencies to Have
Strong leadership and managerial skills
Knowledge of building maintenance and repair
Excellent customer service skills
Strong problem-solving skills
Financial and budget management experience
Ability to recruit and manage staff
Ability to handle tenant complaints
Knowledge of relevant laws and regulations
Good communication and interpersonal skills
Ability to multitask and prioritize
Computer literacy
Being an effective apartment complex manager requires a variety of skills, but the most important skill is the ability to effectively manage people. This includes being able to effectively lead teams of employees, creating clear expectations and providing consistent feedback. the manager must possess strong communication and problem-solving skills in order to handle issues that arise in a timely and effective manner.
Having a good understanding of tenant and landlord rights, local laws and regulations, and property maintenance are also necessary for an apartment complex manager to succeed. These skills are key to ensuring the successful management of an apartment complex and creating positive relationships with tenants, staff, and other stakeholders. having these skills will allow the manager to provide a safe and comfortable living environment for all tenants while also increasing the value of the property.
Real Estate Investment Trust Analyst, Investment Property Manager, and Residential Property Manager are related jobs you may like.
Frequent Interview Questions
How have you handled difficult tenant situations in the past?
What experience do you have in property management?
What methods do you use to evaluate rental applications and select tenants?
How would you handle a tenant complaint or request?
What strategies do you use to ensure tenant retention?
How do you handle conflict resolution with tenants and other personnel?
How do you manage rent collection and late fees?
What is your experience with marketing and leasing vacant units?
How do you ensure apartment buildings are kept in good condition?
What do you consider your most important responsibility as an apartment complex manager?
Common Tools in Industry
Property Management Software. A software program that helps apartment complex managers keep track of tenants, rent payments, maintenance requests, and other daily operations. (Example: AppFolio Property Manager)
Accounting Software. A software program that simplifies and automates the financial management of an apartment complex. (Example: QuickBooks)
Tenant Screening Software. A software program that helps apartment complex managers screen potential tenants and verify rental history. (Example: TenantMagic)
Online Advertising Platforms. A software program that helps apartment complex managers advertise vacancies and attract more tenants. (Example: Rentler)
Maintenance Management Software. A software program that helps apartment complex managers keep track of maintenance requests and assign tasks to staff members. (Example: Building Engines)
Professional Organizations to Know
National Apartment Association (NAA)
Institute of Real Estate Management (IREM)
Building Owners and Managers Association (BOMA)
National Multi Housing Council (NMHC)
International Council of Shopping Centers (ICSC)
Real Estate and Finance Professionals (REFP)
Association of Residential Property Managers (ARPM)
Property Management Association (PMA)
National Property Management Association (NPMA)
International Facility Management Association (IFMA)
We also have Real Estate Project Manager, Landlord Assistant, and Property Acquisition Analyst jobs reports.
Common Important Terms
Maintenance. The upkeep and general care of a building or property, including repairs, inspections, and preventative maintenance.
Leasing. Negotiating the terms and conditions of an agreement between a landlord and tenant, such as rental payments, security deposits, and other tenant responsibilities.
Rent Collection. Monitoring tenant payments and collecting rent from tenants on a regular basis.
Property Management. The oversight of a property or multiple properties, including financial operations, tenant relations, and maintenance.
Tenant Relations. Establishing and maintaining relationships with tenants, handling tenant disputes, and addressing tenant needs.
Budget Management. Planning and controlling expenses to ensure that the property is profitable and stays within budget.
Landlord/Tenant Law. Understanding and adhering to local and state laws regarding landlord-tenant rights and responsibilities.
Frequently Asked Questions
What kind of training is required to become an Apartment Complex Manager?
To become an Apartment Complex Manager, one needs to have a high school diploma or equivalent and complete a property management certification program. They should also have strong knowledge in customer service, marketing, budgeting, accounting, and tenant-landlord law.
What are some of the job duties of an Apartment Complex Manager?
The job duties of an Apartment Complex Manager include overseeing the day-to-day operations of the apartment complex, managing the maintenance staff, responding to tenant inquiries and complaints, marketing vacant units, and enforcing rules and regulations.
What qualifications should I look for when hiring an Apartment Complex Manager?
When hiring an Apartment Complex Manager, you should look for someone with a high school diploma or equivalent and a property management certification program. They should also have strong customer service, marketing, budgeting, accounting, and tenant-landlord law knowledge.
What is the salary range for Apartment Complex Managers?
The salary range for Apartment Complex Managers varies based on the size of the complex and the region in which the complex is located. On average, Apartment Complex Managers can make between $45,000 and $65,000 annually.
What is the typical work schedule for an Apartment Complex Manager?
The typical work schedule for an Apartment Complex Manager is typically 40 hours per week with occasional overtime during peak seasons. Some managers may also be required to be on call for emergencies.
What are jobs related with Apartment Complex Manager?
Web Resources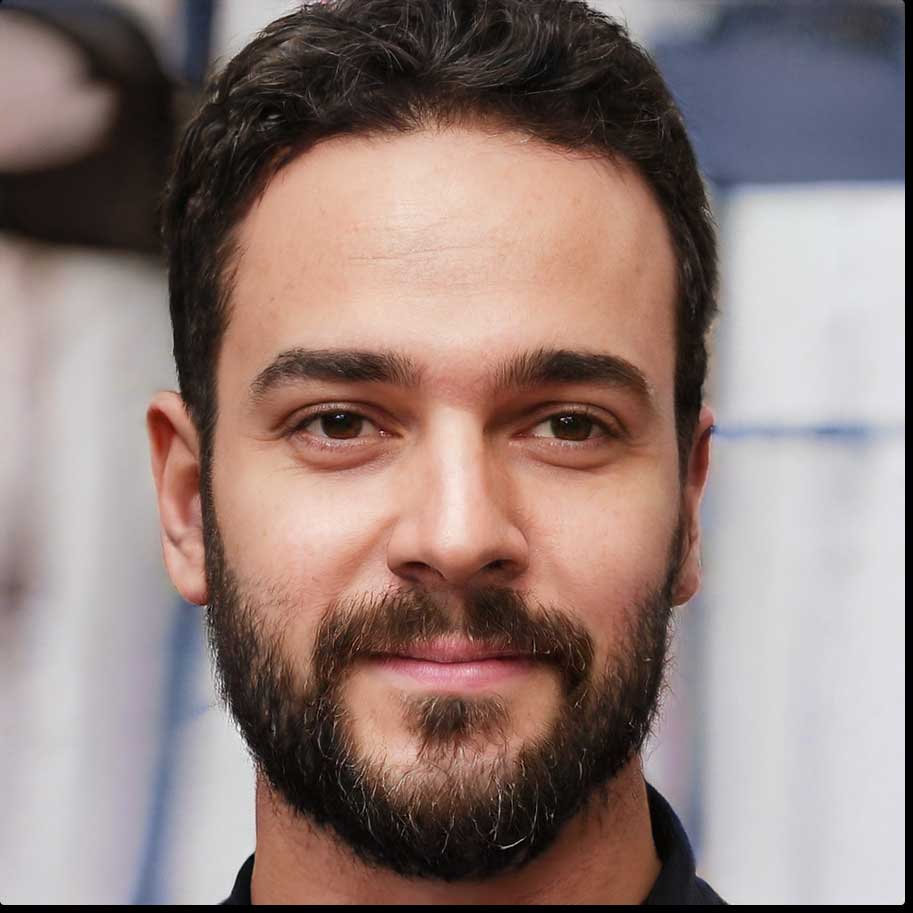 Reviewed & Published by Albert
Submitted by our contributor
Landlord Category