Talent sourcing is becoming increasingly important in the modern business world, as companies strive to find the best professionals to fill their positions. As the job market becomes increasingly competitive, organizations must devote resources to identify and attract the best candidates. Talent sourcing specialist have become invaluable in this process, as they are able to leverage their skills and expertise to locate top-tier talent from various sources.
By proactively engaging with potential candidates, talent sourcing specialists are able to assess their qualifications and interests, and select those who are most suited for the job. This approach helps organizations to save time and money in the recruitment process, leading to faster hiring, better quality of hires and improved company performance.
Steps How to Become
Earn a Bachelor's Degree. A bachelor's degree is the minimum educational requirement for becoming a talent sourcing specialist. Relevant fields of study could include human resources, business, or organizational psychology. Courses should focus on topics like recruitment, employment law, and human resources management.
Gain Experience in Human Resources. Many employers prefer candidates with at least two years of experience in human resources. Internships or entry-level positions in staffing, recruiting, or human resources management may provide the necessary experience.
Obtain Professional Certification. Professional certification is not required to become a talent sourcing specialist, but it may provide an advantage for job seekers. The Society for Human Resource Management offers the Professional in Human Resources certification, which may be completed through an exam or training program.
Develop Soft Skills. Talent sourcing specialists need to have strong communication and customer service skills. They must have the ability to build relationships with potential candidates, promote job openings, and effectively assess qualifications.
Participate in Professional Organizations. Professional organizations can provide networking opportunities, industry news, and continuing education to help keep talent sourcing specialists up to date on best practices. The National Association of Talent Acquisition Professionals is a good resource for those in the field.
Staying ahead and competent in the Talent Sourcing Specialist role requires a combination of knowledge, skills and experience. To stay knowledgeable, it is important to stay up to date on current trends in the field, attend industry conferences and seminars, and read relevant literature. Having the technical skills to effectively source candidates, use applicant tracking systems, and leverage online recruitment tools is also essential.
Experienced Talent Sourcing Specialists will have a deep understanding of the recruiting process, an expansive network, and the ability to quickly identify the best candidates for a position. Furthermore, developing a strong understanding of the corporate culture and having an understanding of the organization's talent needs will help to ensure successful talent sourcing. With these elements in place, Talent Sourcing Specialists can remain ahead and competent in their role.
You may want to check Talent Acquisition Specialist Senior, Talent Research Analyst, and Talent Acquisition Technical Recruiter for alternative.
Job Description
Recruiting Coordinator: Responsible for providing administrative and operational assistance for the recruitment team. Responsibilities include scheduling interviews, maintaining recruitment databases, tracking progress on open positions, organizing candidate resumes and conducting background checks.
Talent Acquisition Manager: Responsible for managing the entire recruitment process from sourcing to onboarding. Tasks include developing recruiting strategies, creating job postings, sourcing candidates, conducting interviews, managing job boards, and onboarding new hires.
Talent Sourcing Specialist: Responsible for proactively sourcing candidates through various channels such as job boards, social media platforms, networking events, and referrals. Responsibilities include screening resumes, conducting phone interviews, and creating candidate profiles.
Recruitment Marketing Specialist: Responsible for developing and executing recruitment marketing campaigns. Tasks include creating job postings, optimizing employer branding, creating social media posts, and measuring recruitment performance.
Employer Branding Specialist: Responsible for developing and maintaining an employer brand. Tasks include creating job postings, writing content for the website and blog, creating social media posts, and conducting market research.
Skills and Competencies to Have
Technical sourcing skills
Creative problem-solving skills
Strategic and analytical thinking
Excellent communication and interpersonal skills
Knowledge of the recruitment industry
Ability to network and build relationships
Knowledge of market trends and current technologies
Self-motivation and a proactive approach
Aptitude for research and data analysis
Ability to negotiate and influence outcomes
Talent sourcing specialists must possess a variety of skills in order to effectively source, attract, and engage top talent. The most important skill for a talent sourcing specialist is the ability to think strategically. Strategic thinking involves being able to identify and assess talent needs, create innovative sourcing strategies that appeal to the right talent, and developing relationships with potential candidates.
they must be skilled in using various online tools and resources to find, engage, and onboard the right talent. Furthermore, the ability to effectively communicate with potential candidates is essential in order to build relationships and ensure that candidates understand the company's value proposition. Finally, having strong organizational skills is essential in order to manage multiple tasks simultaneously and ensure that all of the steps in the sourcing process are completed on time.
With these skills, a talent sourcing specialist can help create a successful and productive team.
Talent Acquisition Analyst, Talent Management Consultant, and Talent Intelligence Strategist are related jobs you may like.
Frequent Interview Questions
What experience do you have with recruiting and talent sourcing?
Describe your experience with developing and maintaining recruiting pipelines.
How do you stay up-to-date with the latest trends in talent sourcing?
What strategies have you used to identify and engage top talent?
How have you leveraged technology to improve the talent sourcing process?
Describe a successful candidate experience you have created in a past role.
What are some creative techniques you have used to source passive candidates?
How do you build relationships with professional networks to source qualified candidates?
How have you used data to measure the effectiveness of your talent sourcing efforts?
What have been your biggest successes and challenges in talent sourcing?
Common Tools in Industry
LinkedIn Recruiter. A web-based platform that enables recruiters to search for and contact potential candidates. (example: leveraging LinkedIn Recruiter to source engineering talent)
Boolean Search. A method of searching that combines keywords with specific search operators to narrow down search results. (example: using boolean search strings to find potential hires)
Networking. Leveraging personal and professional networks to find qualified candidates. (example: using professional groups on LinkedIn to build connections with potential hires)
Social Media. Using platforms such as Twitter, Facebook, Instagram, and YouTube to source talent. (example: tracking down promising developers on GitHub)
Job Boards. Searching job boards such as Indeed, Monster, and Glassdoor for qualified candidates. (example: leveraging job boards to find experienced marketing professionals)
Referrals. Leveraging employee referrals to find qualified candidates. (example: incentivizing employees to refer qualified job seekers for open positions)
Talent Communities. Establishing and maintaining relationships with top talent through community initiatives. (example: creating an invite-only Slack channel for elite developers)
ATS/CRM systems. Using applicant tracking systems or customer relationship management platforms to create and manage talent pipelines. (example: utilizing an ATS/CRM system to organize candidate data efficiently)
Professional Organizations to Know
Society for Human Resource Management (SHRM)
National Association of Professional Recruiters (NAPR)
Association of Talent Acquisition Professionals (ATAP)
National Association of Colleges and Employers (NACE)
Human Resource Certification Institute (HRCI)
International Association of Corporate and Professional Recruiters (IACPR)
American Staffing Association (ASA)
Institute of Recruitment Professionals (IRP)
National Association of Temporary and Staffing Services (NATSS)
Recruiting Roundtable
We also have Talent Scouting Manager, Talent Brand Manager, and Talent Acquisition Administrator Senior jobs reports.
Common Important Terms
Recruiting. The process of finding and hiring qualified candidates for a role or position.
Talent Acquisition. The process of searching for, attracting, and hiring talent to fill roles within an organization.
Sourcing. The process of proactively identifying and attracting potential job candidates.
Job Posting. A public advertisement of a job opening, typically placed on job boards or other sites.
Candidate Pool. A group of potential job applicants who have been identified as having the qualifications and skills necessary to fill a role.
Talent Pipelining. The practice of maintaining a pool of potential job candidates that can be called upon when new roles become available.
Referral Programs. Programs that incentivize current employees to refer qualified candidates for open positions.
Applicant Tracking System (ATS). Software used to track, manage, and store job applications and candidate profiles.
Frequently Asked Questions
What is a Talent Sourcing Specialist?
A Talent Sourcing Specialist is a professional responsible for researching, identifying, and recruiting potential candidates for open roles within an organization.
What skills are needed to be a Talent Sourcing Specialist?
To be a successful Talent Sourcing Specialist, skills such as strong communication and networking, negotiation, problem-solving and analytical thinking, and knowledge of recruitment systems and trends are essential.
How many candidates does a Talent Sourcing Specialist typically interview per day?
The number of candidates interviewed per day varies depending on the organization and the number of open roles. However, typically a Talent Sourcing Specialist may interview 10-15 candidates per day.
What is the average salary for a Talent Sourcing Specialist?
The average salary for a Talent Sourcing Specialist in the United States is approximately $50,000 - $60,000 per year.
How long does it generally take to fill a role with a Talent Sourcing Specialist?
The length of time to fill a role with a Talent Sourcing Specialist varies depending on the industry, the size of the organization, and the complexity of the role. Generally, it may take 4-6 weeks to fill a role.
What are jobs related with Talent Sourcing Specialist?
Web Resources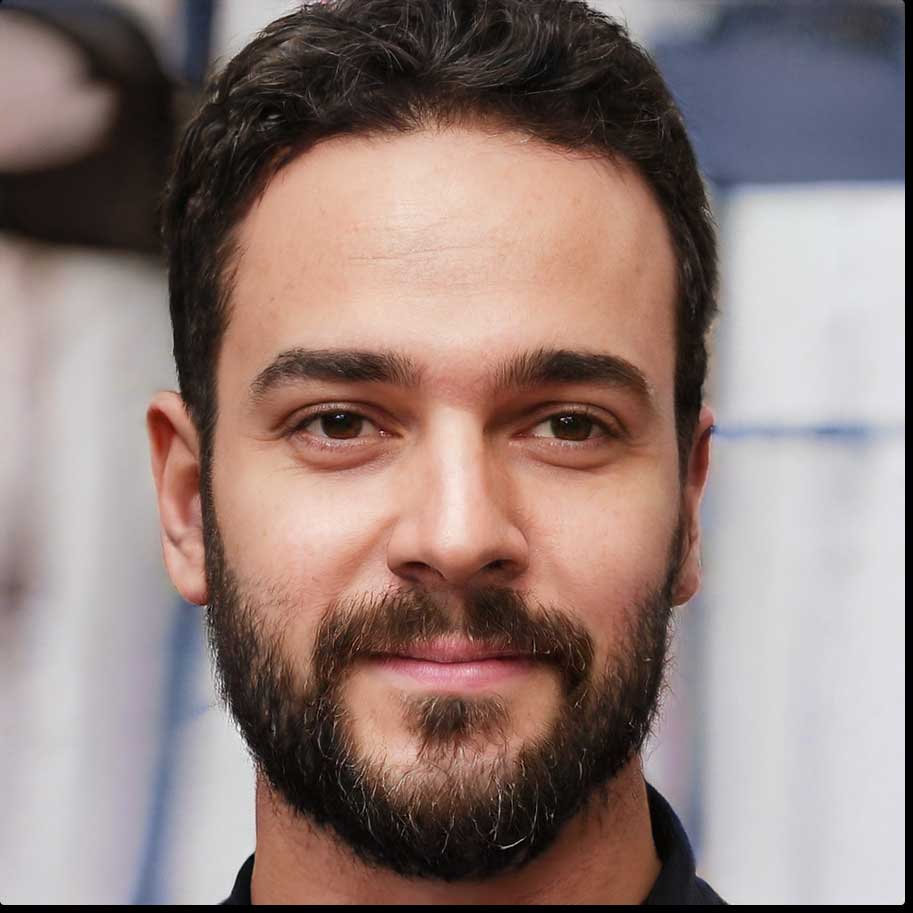 Reviewed & Published by Albert
Submitted by our contributor
Talent Category