The demand for Talent Research Analysts has been steadily increasing in recent years due to the need for employers to gain a better understanding of the job market and the available talent. This is primarily due to the advancements in technology, increased competition for top talent, and the need to stay ahead of the curve when it comes to recruiting. Talent Research Analysts are responsible for researching and analyzing the job market and the potential talent pool.
They provide valuable insights into the hiring process and help employers make informed decisions about their hiring strategies. In addition, Talent Research Analysts also play a key role in developing effective recruitment plans, evaluating candidate applications, and identifying new sources of talent. As a result, employers are now relying more heavily on these professionals to gain a competitive edge in the hiring process.
Steps How to Become
Obtain a Bachelor's Degree. Most talent research analyst positions require at least a bachelor's degree in a related field, such as psychology, human resources, or sociology.
Gain Work Experience. Many employers prefer candidates who have at least two years of experience in a related field. Experience in recruitment, talent research, or human resources can be beneficial.
Develop Analytical Skills. Talent research analysts must be able to analyze data and draw conclusions from it. Developing strong analytical skills can be beneficial to becoming a talent research analyst.
Obtain Certifications. Obtaining certifications in human resources or talent research can be beneficial for those looking to become a talent research analyst. Certifications demonstrate knowledge and expertise in the field.
Network. Networking with other professionals in the field can help you land a job as a talent research analyst. Connecting with people who work in the field can also provide valuable insight and advice.
In order to stay updated and efficient as a Talent Research Analyst, it is essential to stay informed of industry trends, technology advancements, and best practices. By researching new methods, staying abreast of changes in the job market, and staying aware of developments in the research field, Talent Research Analysts can expand their knowledge, become more efficient and effective in their roles, and remain competitive in the job market. it is important to network with other Talent Research Analysts and professionals in the field in order to stay connected and informed of new developments.
Finally, staying organized and tracking progress are important to ensure that Talent Research Analysts stay on top of their work. By following these steps, Talent Research Analysts can remain up-to-date and efficient in their roles.
You may want to check Talent Intelligence Strategist, Talent Acquisition Delivery Manager, and Talent Advisor for alternative.
Job Description
Develop and implement talent research strategies to identify top talent in specific industries or roles.
Utilize market intelligence, analytics and data insights to identify trends and best practices in talent acquisition.
Build and maintain relationships with key stakeholders, including external vendors and talent sources, to maximize recruitment support.
Monitor and analyze industry trends, competitor activity and labor supply/demand dynamics.
Track and report on key performance metrics and provide recommendations for optimization.
Develop innovative and cost-effective research techniques and approaches to identify potential candidates.
Collaborate with internal teams to understand the company's current and future talent needs.
Generate detailed reports on research findings and present data in an easy-to-understand format.
Stay up-to-date on new developments in the recruitment industry and research methodologies.
Lead market mapping initiatives, leveraging external resources to identify potential candidates.
Skills and Competencies to Have
Business Acumen
Data Analysis
Problem Solving
Strategic Thinking
Project Management
Communication Skills
Leadership Skills
Attention to Detail
Statistical Knowledge
Research Methodology
Market & Industry Trends
Talent Acquisition & Development Strategies
Organizational Psychology & Development
Technology Proficiency
Interpersonal Skills
Negotiation & Influencing Skills
The ability to research and analyze talent is an essential skill for any Talent Research Analyst. This involves understanding the needs of an organization, analyzing the available data, exploring the labor market and identifying suitable candidates. The ability to understand and interpret the data and use it to make informed decisions is a key part of this role.
having an awareness of the trends in the sector and having the ability to think strategically are important skills to possess. Being able to effectively communicate findings, present data-driven insights, and develop meaningful strategies are also important for success in this role. As a Talent Research Analyst, having these skills will help you remain competitive in the job market and ensure the best possible outcomes for your organization.
Talent Mobility Manager, Talent Acquisition Operations Manager, and Talent Experience Manager are related jobs you may like.
Frequent Interview Questions
What experience do you have with talent research analytics?
What challenges have you faced while conducting talent research?
How do you stay informed of new trends in the talent research landscape?
Describe a successful talent research project you've completed.
What methods do you use to identify and assess potential candidates?
How do you track and analyze data to optimize talent research strategies?
What strategies have you implemented to ensure data accuracy and integrity?
How do you develop relationships with potential candidates?
How do you ensure the accuracy of the talent research process?
What techniques do you use to evaluate and select the best talents for each role?
Common Tools in Industry
LinkedIn Recruiter. A comprehensive search tool that enables recruiters to find and connect with potential candidates. (eg. Searching for software engineers in the San Francisco area)
Boolean Searching. A search technique that uses keywords and operators to help recruiters narrow down their search results. (eg. Finding Java developers with 5+ years of experience)
Applicant Tracking System (ATS). A software application used to manage the recruitment process by collecting, sorting, and storing candidate information. (eg. Automating the job posting process and tracking applicant information)
ATS Integrations. Third-party tools that integrate with an ATS to provide additional recruitment capabilities such as job postings, resume parsing, and career site optimization. (eg. Posting jobs on job boards and social media sites)
Natural Language Processing (NLP). A form of artificial intelligence that enables recruiters to extract relevant information from unstructured data sources such as resumes and job descriptions. (eg. Extracting skill sets and candidate experience from resumes)
Data Visualization Tools. Programs used to present data in a visual format, such as charts and graphs, to help recruiters quickly gain insights into trends and patterns in their data. (eg. Generating a chart that shows how many applicants are applying for a certain job role)
Professional Organizations to Know
Association for Talent Development (ATD)
National Association of Colleges and Employers (NACE)
Society for Human Resource Management (SHRM)
The Institute for Talent Development (ITD)
International Association of Talent Development Professionals (IATDP)
International Society for Performance Improvement (ISPI)
Human Capital Institute (HCI)
World Federation of Personnel Management Associations (WFPMA)
The Conference Board (TCB)
American Society for Training & Development (ASTD)
We also have Talent Acquisition Executive, Talent Brand Manager, and Talent Acquisition Technical Recruiter jobs reports.
Common Important Terms
Job Analysis. A systematic process of gathering and analyzing data about the duties, responsibilities, and qualifications of a job in order to better understand it and make informed decisions about the job's requirements.
Qualitative Research. A type of research that involves collecting and analyzing data such as interviews, observations, and surveys in order to gain an in-depth understanding of a particular topic.
Quantitative Research. A type of research that involves collecting and analyzing numerical data in order to gain insights and make decisions.
Market Research. The systematic process of collecting and analyzing data about a particular market in order to better understand its characteristics, customer needs, and trends.
Data Mining. The process of discovering patterns and relationships in large datasets by using various statistical methods and algorithms.
Industry Analysis. The process of collecting and analyzing data about an industry in order to identify trends, opportunities, and threats.
Competitor Analysis. The process of collecting and analyzing data about a company's competitors in order to better understand their strengths and weaknesses.
Job Description. A document that outlines the duties, responsibilities, qualifications, and expectations for a job.
Frequently Asked Questions
What is a Talent Research Analyst?
A Talent Research Analyst is a professional who specializes in researching and analyzing data related to talent acquisition and selection. They are responsible for gathering, analyzing, and interpreting data to help organizations identify potential candidates and make informed hiring decisions.
What skills are necessary for a Talent Research Analyst?
To be successful as a Talent Research Analyst, one must have strong analytical and problem-solving skills, be able to interpret large amounts of data, have excellent communication and interpersonal skills, be proficient in using research and evaluation tools, and have a solid understanding of recruitment processes.
What qualifications do Talent Research Analysts need?
The minimum qualification for a Talent Research Analyst is typically a bachelor's degree in a related field such as Human Resources or Business Administration. Additional qualifications can include certifications in talent acquisition, recruitment, or analytics.
How does a Talent Research Analyst add value to an organization?
A Talent Research Analyst provides an organization with valuable insights into its talent acquisition strategies, by analyzing data and providing actionable recommendations for improvement. They can also provide advice on how to optimize recruitment processes and identify the best candidates for a given role.
What are the trends in Talent Research?
Recent trends in Talent Research include the use of artificial intelligence (AI) to automate and streamline the recruitment process, the use of analytics to gain insights into the effectiveness of recruitment strategies, and the emergence of social media as a key recruitment tool. Additionally, there is an increasing emphasis on diversity and inclusion in recruitment and selection processes.
What are jobs related with Talent Research Analyst?
Web Resources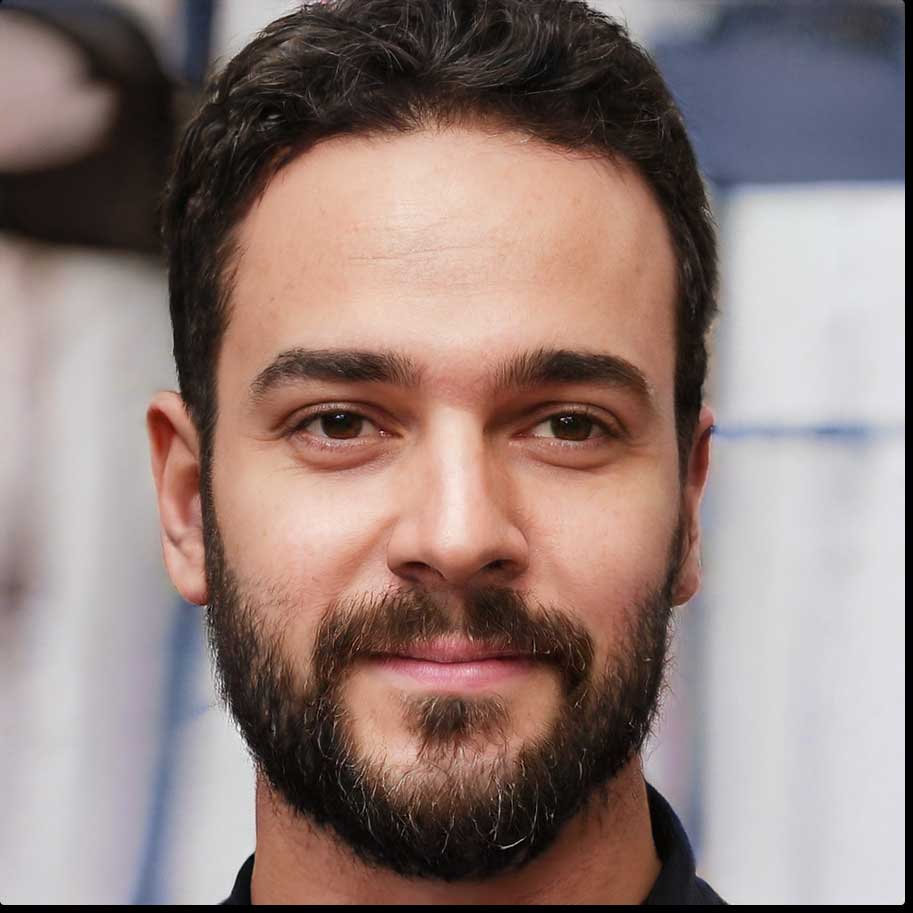 Reviewed & Published by Albert
Submitted by our contributor
Talent Category