Talent Acquisition Administrators play a critical role in the success of an organization. They are responsible for recruiting, interviewing, and hiring qualified candidates to fill open positions. This process can have a direct effect on the company's bottom line and reputation.
By successfully identifying and hiring the right people, Talent Acquisition Administrators can ensure that the organization has the right resources to remain competitive in the market. they are responsible for designing and maintaining recruitment strategies, such as job postings and candidate selection processes, that attract the most qualified and desirable job applicants. As a result, Talent Acquisition Administrators can have a major impact on the organization's overall success.
Steps How to Become
Obtain a Bachelor's Degree. The first step to becoming a Talent Acquisition Administrator is to obtain a bachelor's degree in Human Resources or a related field such as business administration, psychology, sociology, or organizational behavior.
Develop Professional Skills. Talent acquisition administrators need to have strong communication, negotiation, and organizational skills. They should also be adept at using computer software, such as applicant tracking systems.
Gain Experience. It is important for aspiring talent acquisition administrators to gain experience in the field in order to build a strong portfolio and gain a better understanding of the job. This can be done through internships, volunteer opportunities, or entry-level positions in human resources.
Obtain Certification. Many employers prefer talent acquisition administrators who have certification from the Society for Human Resource Management (SHRM) or the Human Resources Certification Institute (HRCI). These certifications demonstrate a level of competency and expertise in the field of human resources.
Apply for Positions. Once an individual has the necessary qualifications, they can begin applying for positions as a talent acquisition administrator. They should make sure to highlight their qualifications, relevant experience, and certifications on their resume and cover letter in order to make the best impression on potential employers.
Talent Acquisition is essential to any organization. When done correctly, it can help increase efficiency, productivity, and ultimately profitability. Effectively recruiting the right candidates for the right roles can help to improve the quality of the workforce and ensure that the organization is able to reach its goals.
A Talent Acquisition Administrator plays a key role in this process by providing support to recruiters and managers throughout the recruitment process. They are responsible for assisting with the development of recruitment strategies, researching and analyzing job markets, and identifying potential candidates. they ensure that all recruiting activities are conducted in an ethical and compliant manner.
By implementing processes that are accurate and efficient, a Talent Acquisition Administrator can help to ensure that an organization is able to find the right talent for their needs.
You may want to check Talent Research Analyst, Talent Coordinator, and Talent Program Manager for alternative.
Job Description
Talent Acquisition Manager
Talent Acquisition Specialist
Recruiting Coordinator
Corporate Recruiter
Campus Recruiter
Technical Recruiter
Diversity Recruiter
Employment Brand Manager
Talent Sourcer
Recruitment Marketing Manager
Skills and Competencies to Have
Excellent organizational and time management skills.
Ability to prioritize multiple tasks and demands.
Knowledge of recruitment processes, policies and procedures.
High level of attention to detail and accuracy.
Strong interpersonal and communication skills.
Proven ability to work independently and as part of a team.
Excellent customer service skills.
Proficiency with computers, Microsoft Office suite, and applicant tracking systems.
Knowledge of employment laws and regulations.
Ability to maintain confidentiality of sensitive information.
Talent acquisition administrators play an integral role in the hiring process, and having the right skills is essential for success. Having strong communication and organizational skills is key to being successful in this role. Talent acquisition administrators must be able to effectively communicate with candidates and employers, while also being organized enough to keep track of important information and documents.
They must also have a deep understanding of the current job market, and be able to identify potential new hires. they must stay up to date on any applicable labor laws, regulations, and policies. Finally, they must possess the ability to think critically and strategically in order to select the best candidates for the job.
All of these skills are essential to ensure that a company finds the right people for the job and that they are hired quickly and efficiently.
Talent Intelligence Strategist, Talent Engagement Coordinator, and Talent Sourcing Specialist are related jobs you may like.
Frequent Interview Questions
What experience do you have in Talent Acquisition?
How would you go about recruiting top talent?
What methods do you use to evaluate candidates?
How do you stay up-to-date on the latest trends in Talent Acquisition?
How do you handle difficult conversations with candidates or hiring managers?
What challenges have you faced in Talent Acquisition and how did you overcome them?
What strategies do you use to attract the best talent?
How do you maintain a positive relationship with hiring managers?
How do you ensure compliance with hiring practices?
Describe a successful recruitment campaign you have led.
Common Tools in Industry
Applicant Tracking System (ATS). A software tool used to manage the recruitment process, from posting job openings to tracking applicants and communicating with candidates. (eg: Greenhouse)
Job Boards. Online platforms used to post job openings and advertise positions to potential job seekers. (eg: Indeed)
Video Interviewing Software. Software tools used to conduct virtual interviews with candidates during the hiring process. (eg: Sparkhire)
HR Software. A suite of tools used to track and manage employee data, including performance, payroll, and benefits. (eg: BambooHR)
Pre-Employment Assessments. Tests used to assess a candidate's skills and abilities, typically administered online. (eg: Criteria Corp)
Professional Organizations to Know
American Association for the Advancement of Science (AAAS)
Society for Human Resource Management (SHRM)
National Association of Colleges and Employers (NACE)
National Association of Recruiters (NAR)
Institute of Recruiters (IOR)
National Human Resources Association (NHRA)
American Society for Training and Development (ASTD)
International Association of Administrative Professionals (IAAP)
World at Work (formerly known as WorldatWork Society of Certified Professionals)
National Association of Professional Recruiters (NAPR)
We also have Talent Relationship Coordinator, Talent Engagement Manager, and Talent Acquisition Specialist Senior jobs reports.
Common Important Terms
Recruiting. The process of finding, screening, and selecting potential candidates for a job opening.
Job Posting. An advertisement for an open job position, typically posted on a company website or external job board.
Applicant Tracking System (ATS). A software platform used by recruiters and employers to manage job applications, store resumes, and track applicants throughout the hiring process.
Candidate Screening. The process of evaluating applicants to determine if they meet the necessary requirements to be considered for a job.
Interviewing. The process of meeting with potential candidates to evaluate their skills and qualifications in order to determine if they are a good fit for an open position.
Reference Checking. The process of contacting an applicant's references to learn more about their past work experience and character.
Onboarding. The process of introducing a new hire to the company, its culture, and its policies and procedures.
Retention. The process of keeping employees engaged and committed to the organization.
Frequently Asked Questions
How many Talent Acquisition Administrators are there?
The exact number of Talent Acquisition Administrators depends on the size and needs of the organization, but typically one or two positions are filled.
What are the primary responsibilities of a Talent Acquisition Administrator?
The primary responsibilities of a Talent Acquisition Administrator include recruiting, interviewing, and onboarding candidates, as well as managing employee records and tracking applicants throughout the hiring process.
What qualifications and skills are necessary to be a Talent Acquisition Administrator?
Qualifications and skills necessary to be a Talent Acquisition Administrator include knowledge of recruitment best practices, strong communication and interpersonal skills, and the ability to work independently. In addition, a Bachelor's degree in Human Resources or a related field is often preferred.
What technologies do Talent Acquisition Administrators typically use?
Talent Acquisition Administrators typically use applicant tracking systems (ATS) to manage applicant data, as well as other Human Resources software applications to manage employee data, onboarding processes, and performance evaluations.
What is the average salary for a Talent Acquisition Administrator?
The average salary for a Talent Acquisition Administrator ranges from $35,000 to $60,000 annually, depending on the size and scope of the organization.
What are jobs related with Talent Acquisition Administrator?
Web Resources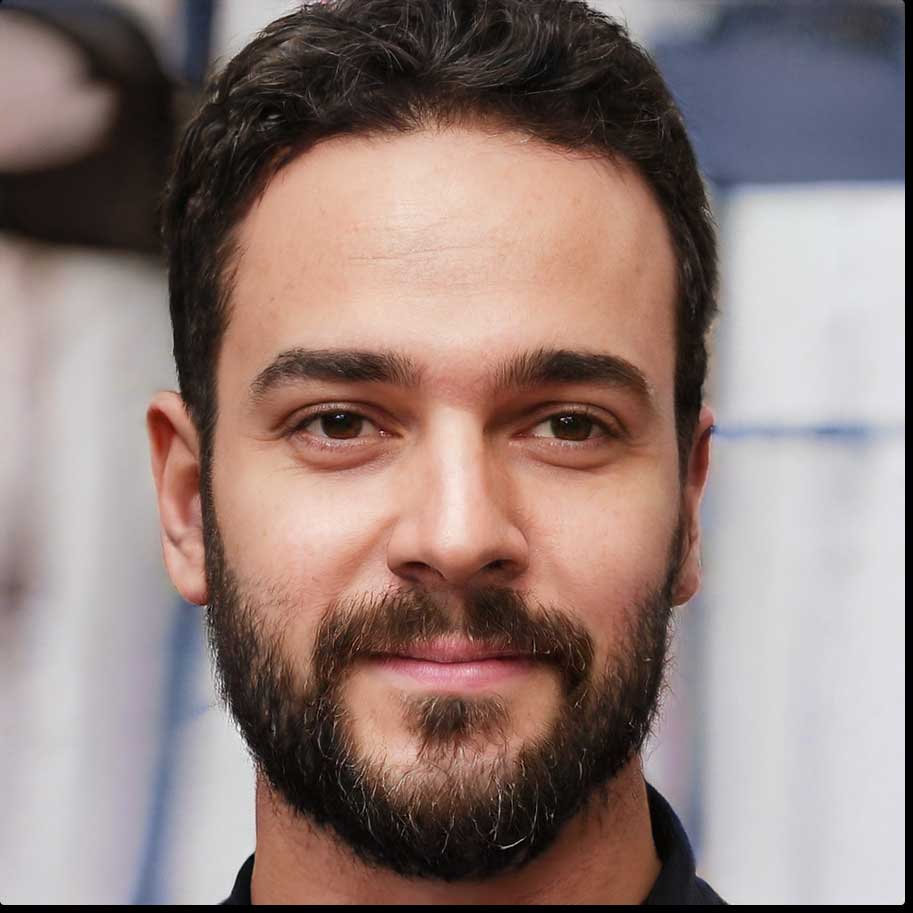 Reviewed & Published by Albert
Submitted by our contributor
Talent Category