The rise of Talent Management Analysts has had a significant impact on the global economy in recent years. Companies of all sizes have begun to recognize the value of having specialized professionals who can identify and develop employees with high potential. This has led to an increase in productivity, efficiency, and morale among employees, which in turn has driven growth in revenue and profits.
the increased focus on talent management has enabled organizations to better retain their top talent, resulting in a more stable workforce and improved organizational performance. the presence of Talent Management Analysts has had a positive effect, resulting in improved business outcomes for both employers and employees.
Steps How to Become
Obtain a bachelor's degree. Talent management analysts typically need a bachelor's degree in business, human resources, or a related field.
Obtain relevant experience. It is beneficial to gain some experience in the field before becoming a talent management analyst. Relevant experience may include working in talent acquisition, human resources, or organizational development.
Become certified. Professional certifications demonstrate expertise and knowledge in the field to employers. Consider obtaining a certification in human resources from the Society for Human Resource Management (SHRM).
Pursue additional education. It is beneficial to pursue a master's degree in business or human resources to increase job prospects and earning potential.
Learn software and technology. As technology advances, it is important for talent management analysts to stay up-to-date with the latest software and technology used in the field.
Build strong interpersonal skills. Talent management analysts must be able to effectively communicate with other professionals and stakeholders in the organization.
In order to stay ahead and efficient in Talent Management, it is important to stay up-to-date with the latest trends and practices in the field. Keeping track of the roles and responsibilities of various stakeholders, implementing best practices for recruitment and retention, and leveraging the latest technology are all key components for staying ahead and efficient. Additionally, having a strong understanding of the competitive landscape and assessing the impact of external factors on talent management can help ensure that organizations are continuously improving their strategies and staying ahead of their competition. Finally, staying organized and having a comprehensive plan for managing talent can help streamline processes, enabling Talent Management Analysts to maximize their productivity and efficiency.
You may want to check Talent Engagement Manager, Talent Experience Manager, and Talent Brand Manager for alternative.
Job Description
Develop and implement talent management strategies, policies, and processes.
Analyze and evaluate talent management data, trends, and metrics to make recommendations for improvement.
Design and deliver assessments, interviews, and other selection tools.
Drive performance management initiatives, including goal setting, performance reviews, and succession planning.
Lead workforce planning initiatives to ensure the organization has the right talent in the right roles at the right time.
Manage the recruitment and onboarding process, including job postings, sourcing candidates, conducting interviews, and making offers.
Collaborate with stakeholders to identify and develop leadership and technical skills development programs.
Design and deliver learning programs and initiatives to support employee development.
Monitor employee engagement surveys and develop action plans to address areas of improvement.
Research and stay up-to-date on industry best practices in talent management.
Skills and Competencies to Have
Strategic Thinking
Data Analysis
Change Management
Performance Measurement
Organizational Development
Project Management
Communications
Leadership
Talent Acquisition
Employee Engagement
Human Resources Management
Conflict Resolution
Budget Management
Recruiting and Selection Processes
Training and Development
Talent management is a critical factor for any organization in order to remain competitive and successful in today's fast-paced business world. A Talent Management Analyst is responsible for developing and executing strategies to identify, recruit, develop and retain top talent. This role requires strong analytical and interpersonal skills, as well as the ability to think strategically and make data-driven decisions.
For a Talent Management Analyst to be successful, they must be able to analyze data, identify potential problems, and develop effective solutions. they must be well-versed in understanding recruitment trends, developing training programs, and creating compensation structures. By utilizing these skills and understanding current trends, a Talent Management Analyst can help organizations make better decisions about their talent and ensure that their organization has the best possible team.
Talent Acquisition Administrator, Talent Performance Manager, and Talent Technology Architect are related jobs you may like.
Frequent Interview Questions
What experience do you have with talent management processes and systems?
How have you used technology to create successful talent management strategies?
Describe a time when you had to manage a large and complex talent pool.
Explain your approach to developing talent management programs.
How do you ensure that talent management initiatives are aligned with the organization's objectives and global trends?
What have you done to increase employee engagement through talent management initiatives?
What metrics do you use to measure the effectiveness of talent management strategies?
How do you create a culture of continuous learning and performance improvement?
What processes have you implemented to ensure legal compliance with talent management regulations?
How do you identify and develop high potential employees for leadership roles?
Common Tools in Industry
Applicant Tracking System (ATS). A software application that helps recruiters to track, manage and organize job applicants. (eg: Taleo, Jobvite)
Performance Appraisal Software. A software application used for evaluating employee performance. (eg: Clear Review, Trakstar)
Recruitment Software. A software application used to automate the recruitment process. (eg: SmartRecruiters, Recruitee)
Workforce Analytics Software. A software application used to analyze data to improve employee performance and productivity. (eg: SAP SuccessFactors, Visier)
Learning Management Software. A software application used to create and manage learning programs for employees. (eg: Docebo, Cornerstone OnDemand)
Employee Engagement Surveys. Surveys used to measure and monitor employee engagement levels. (eg: OfficeVibe, Glint)
Goal Setting Software. Software used to help employees set and track their goals and objectives. (eg: Goalscape, 7Geese)
Employee Self-Service (ESS) Software. Software used to empower employees to manage their own information. (eg: UltiPro, BambooHR)
Professional Organizations to Know
The Human Resources Professionals Association (HRPA)
The Institute of Certified Professional Managers (ICPM)
International Association for Human Resource Information Management (IHRIM)
American Society for Training & Development (ASTD)
Society for Human Resource Management (SHRM)
Institute for Performance & Learning (IPL)
International Public Management Association for Human Resources (IPMA-HR)
Chartered Institute of Personnel and Development (CIPD)
Association for Talent Development (ATD)
WorldatWork
We also have Talent Onboarding Specialist, Talent Acquisition Marketing Manager, and Talent Relations Manager jobs reports.
Common Important Terms
Recruiting. The process of identifying, screening, interviewing, and onboarding new employees to fill open positions in an organization.
Talent Acquisition. The process of finding and hiring the best-suited candidates for a particular job or position.
Performance Management. The practice of measuring and managing employee performance to ensure that it meets or exceeds predetermined goals and objectives.
Succession Planning. The process of identifying, developing, and retaining people to fill key roles within an organization.
Workforce Planning. The process of anticipating the future needs of an organization in terms of labor and skills, and taking the necessary steps to meet those needs.
Learning and Development. A set of activities and processes used to enhance employee knowledge, skills, and abilities.
Organizational Development. A practice of enhancing an organization's effectiveness by using strategies such as change management, team building, coaching, and training.
Change Management. The practice of managing organizational change in order to help employees adapt to new processes and procedures.
Employee Engagement. The level of commitment and involvement that employees have with their work and their employer.
Diversity and Inclusion. The practice of promoting a diverse work environment that is inclusive of all backgrounds and perspectives.
Frequently Asked Questions
Q1: What does a Talent Management Analyst do? A1: A Talent Management Analyst is responsible for collecting and analyzing data related to organizational talent management strategies, such as recruitment, performance management, and succession planning. They use this data to develop actionable insights that help organizations optimize their talent management processes. Q2: What skills are needed to be a Talent Management Analyst? A2: Talent Management Analysts should possess strong analytical skills and be highly proficient in data analysis and visualization software. Additionally, they should have excellent communication and interpersonal skills, as they regularly collaborate with various stakeholders in the organization to gather data and present their findings. Q3: What qualifications are necessary to become a Talent Management Analyst? A3: Typically, a minimum of a bachelor's degree in human resources or a related field is required to become a Talent Management Analyst. Many employers also prefer candidates who have experience in data analytics or business intelligence. Q4: How much does a Talent Management Analyst earn? A4: According to Glassdoor, the average salary for a Talent Management Analyst ranges from $50,000 - $80,000 per year. Q5: What kind of career growth opportunities are available for Talent Management Analysts? A5: Working as a Talent Management Analyst gives individuals the opportunity to develop a wide range of skills that are transferable across different industries. As they gain experience, they can pursue higher-level roles such as Talent Acquisition Manager or HR Business Partner. Additionally, they can specialize in certain areas such as data science or consulting.
What are jobs related with Talent Management Analyst?
Web Resources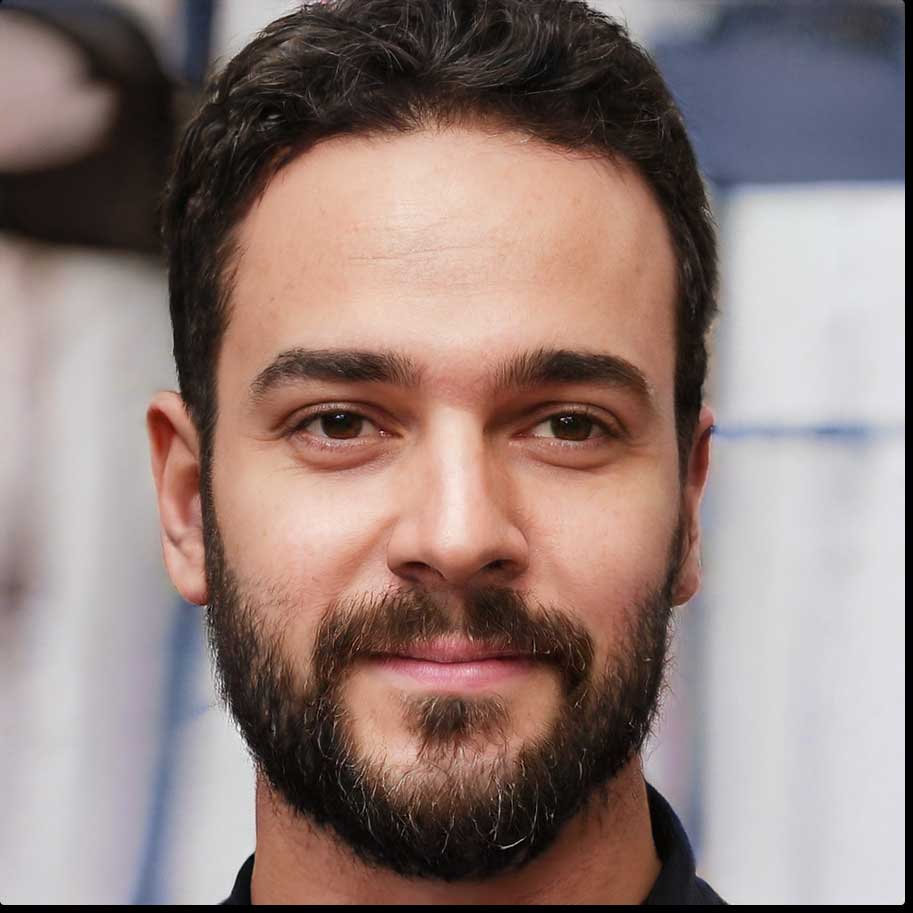 Reviewed & Published by Albert
Submitted by our contributor
Talent Category