Talent Solutions Managers are responsible for developing and executing a successful talent acquisition strategy. This strategy is essential for organizations to attract, retain and motivate top talent. By successfully managing talent solutions, organizations can benefit in a number of ways.
These include improved brand recognition, greater competitive advantage, and enhanced employee engagement and productivity. businesses can also benefit from cost savings due to improved recruitment processes and decreased time-to-hire. Talent Solutions Managers play an integral role in helping organizations reach their full potential.
Steps How to Become
Obtain an undergraduate degree in a related field such as business, marketing, or human resources. Many Talent Solutions Managers have a master's degree in Human Resources or Business Administration.
Obtain relevant work experience in areas such as recruiting, talent management, or human resources.
Build your knowledge of technology and software related to recruitment, talent solutions, and human resources.
Obtain certifications or attend seminars related to talent solutions and management.
Network with other professionals in the field to gain insight and experience.
Apply for positions as a Talent Solutions Manager and demonstrate your qualifications and experience.
Once hired, stay up to date on industry trends and developments in order to ensure the best solutions are being implemented.
Talent Solutions Managers are responsible for developing and executing strategies to identify, recruit, and retain top talent. To ensure the best possible outcomes, they must be able to effectively evaluate potential candidates, create effective recruitment processes, and maintain strong relationships with hiring managers. When done right, these strategies can help organizations maximize their talent potential and increase the quality of their workforce.
However, when done wrong, they can lead to high turnover rates, inflated costs, and an overall lack of productivity. To ensure ideal and efficient outcomes, Talent Solutions Managers must be able to identify and understand the needs of their organization and develop processes that align with those needs. they must be able to track and monitor progress to ensure that desired results are achieved and that any issues are addressed swiftly.
By leveraging data-driven insights, Talent Solutions Managers can ensure that their organization is able to maximize its talent potential and build a productive, successful workforce.
You may want to check Talent Acquisition Technology Manager, Talent Acquisition Internship Coordinator, and Talent Program Manager for alternative.
Job Description
Develop and execute talent solutions that meet organizational needs and objectives
Identify and cultivate relationships with external vendors and partners
Create and implement strategies to increase efficiency of talent acquisition processes
Manage budget and ensure cost-effectiveness of talent solutions
Monitor and analyze recruitment trends and metrics
Participate in job fairs, career events and other recruitment activities
Develop and maintain relationships with candidates and potential hires
Prepare job postings, job descriptions and interview questions
Plan and coordinate assessment activities for candidates
Evaluate and recommend talent acquisition technologies and tools
Design and implement training programs for hiring managers and recruiters
Provide guidance and direction to hiring teams on recruiting strategies
Monitor progress of projects related to talent solutions
Manage relationships with external agencies, vendors and universities
Maintain accurate records of recruitment activities, applicant data, interview results, etc.
Skills and Competencies to Have
Excellent communication, presentation, and customer service skills
Strong problem solving and analytical skills
Ability to analyze and interpret data
Knowledge of the recruitment industry and trends
Understanding of different talent acquisition methods
Ability to develop and manage relationships with clients
Proficiency in MS Office Suite and other software programs
Knowledge of performance management and talent development
Ability to remain organized and prioritize tasks
Experience in developing and implementing talent solutions and programs
Talent Solutions Managers are responsible for finding, recruiting, and training the best talent for a company. To be successful in this role, it is essential to have excellent communication and networking skills. Effective communication is vital for connecting with potential candidates, understanding their needs, and establishing trust.
Networking allows Talent Solutions Managers to build relationships with other recruiters, hiring managers, and other contacts in the industry. It also helps them stay abreast of the most current trends and developments in the job market. research and analytical skills are important for Talent Solutions Managers to be able to evaluate job postings, target qualified candidates, and make informed decisions.
Finally, strong organization and time management skills are necessary in order to keep up with job postings, interviews, and onboarding processes. With these skills, Talent Solutions Managers can be successful in finding the right talent for the right job.
Talent Engagement Coordinator, Talent Engagement Manager, and Talent Acquisition Administrator Senior are related jobs you may like.
Frequent Interview Questions
What experience do you have working in a Talent Solutions Manager role?
How do you ensure recruitment and hiring processes are efficient and compliant?
What techniques do you use to source, engage and retain top talent?
What strategies have you implemented to improve the applicant experience?
What methods do you use to measure the effectiveness of talent acquisition initiatives?
How do you stay up-to-date on industry trends affecting talent solutions?
Describe a time when you successfully implemented a new talent acquisition strategy.
What do you consider to be the most important qualities for a successful Talent Solutions Manager?
How do you handle challenging conversations with stakeholders regarding recruitment and hiring decisions?
How do you effectively manage competing priorities when it comes to talent solutions?
Common Tools in Industry
Applicant Tracking Systems (ATS). A software application used by employers to manage and store job applications, resumes, and candidate profiles. (e. g. Jobvite, iCIMS)
Video Interviewing Platforms. Software that enables employers to conduct live video interviews with candidates. (e. g. HireVue, SparkHire)
Assessment Platforms. Software that allows employers to assess job candidates' skills and abilities by conducting pre-employment tests and surveys. (e. g. Criteria Corp, Tests4Geeks)
Background Check Services. Services that provide employers with a comprehensive background check on job candidates. (e. g. GoodHire, Checkr)
Recruiting Automation Platforms. Software that automates routine recruiting tasks and processes. (e. g. Lever, Workable)
Candidate Relationship Management (CRM) Solutions. Software that enables employers to manage their relationships with prospective and existing job candidates. (e. g. Smashfly, Jobvite)
Employee Referral Software. Software that enables employers to easily manage and track employee referral programs. (e. g. Empxtrack, AmbitionBox)
Onboarding Platforms. Software that helps employers automate their onboarding processes and keep track of employee onboarding progress. (e. g. Namely, BambooHR)
Professional Organizations to Know
American Management Association (AMA)
Society for Human Resource Management (SHRM)
Institute for Supply Management (ISM)
Association for Talent Development (ATD)
Association of Talent Acquisition Professionals (ATAP)
WorldatWork Association
National Association of Colleges and Employers (NACE)
National Human Resources Association (NHRA)
International Association of Business Communicators (IABC)
National Federation of Professional Trainers (NFPT)
We also have Talent Acquisition Marketing Manager, Talent Relationship Coordinator, and Talent Solutions Analyst jobs reports.
Common Important Terms
Recruiting. The process of finding and hiring qualified job applicants for open positions within an organization.
Talent Acquisition. The process of identifying, attracting, assessing, and hiring the best-qualified candidate for a role.
Employee Engagement. The level of commitment and enthusiasm an employee has for their work and the organization.
Performance Management. The process of setting expectations for employee performance, providing feedback and coaching, and rewarding performance.
Succession Planning. The process of identifying, developing, and preparing potential successors for key roles within an organization.
Talent Development. The process of creating opportunities for employees to develop their skills and capabilities to help them reach their full potential and meet the organization's current and future needs.
Learning and Development. Process of providing employees with the knowledge, skills, and abilities they need to perform their jobs effectively.
Onboarding. The process of introducing a new hire to an organization by providing them with the necessary training, resources, and support they need to become a successful and productive employee.
Frequently Asked Questions
What are the duties of a Talent Solutions Manager?
A Talent Solutions Manager is responsible for providing strategic guidance and support to clients in areas such as recruitment, talent management, workforce planning, and organizational development. They work to develop and execute strategies to attract, acquire, retain, and develop talent. They collaborate with internal and external stakeholders to ensure alignment of talent strategies with company goals.
How many years of experience are required for a Talent Solutions Manager role?
Generally, Talent Solutions Managers should have at least 5 years of experience in the field of human resources or talent management.
What skills are necessary for a Talent Solutions Manager?
Talent Solutions Managers should have strong people management, communication, and organizational skills. They should also have a good understanding of the principles of human resource management, staffing, and talent acquisition. Additionally, they should have the ability to analyze data and trends in the labor market and be able to develop strategies to meet the current and future needs of their clients.
What is the average salary of a Talent Solutions Manager?
According to PayScale, the average salary for a Talent Solutions Manager is $65,879 per year.
What type of job security does a Talent Solutions Manager role offer?
Talent Solutions Managers typically have good job security as they are in high demand in the current job market. Companies are constantly looking for experienced professionals who can help them develop successful recruitment and talent management strategies.
What are jobs related with Talent Solutions Manager?
Web Resources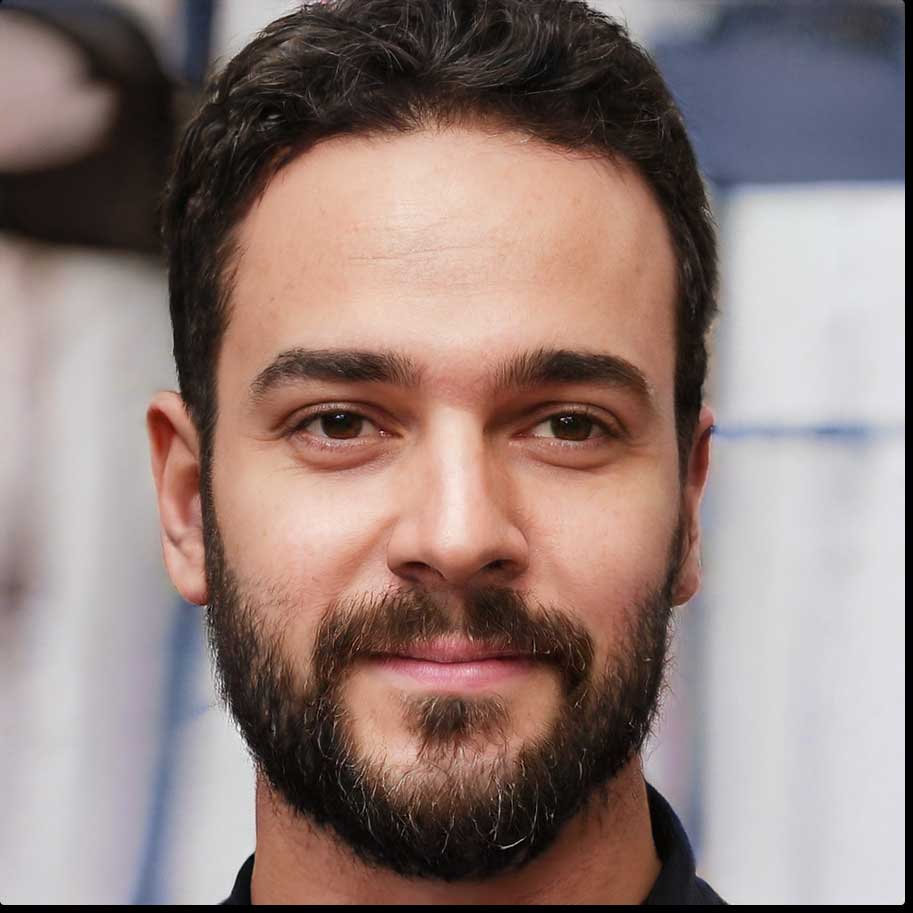 Reviewed & Published by Albert
Submitted by our contributor
Talent Category