The demand for talented professionals in the job markets has increased significantly in recent years, leading to a greater need for Talent Acquisition Marketing Managers. These professionals are responsible for creating and executing effective recruitment strategies that attract the best candidates, while also ensuring the company's brand is represented in a positive light. As a result, these professionals are essential for businesses to identify and hire top talent in a timely and cost-effective manner.
Talent Acquisition Marketing Managers need to possess strong marketing and communication skills, be well-versed in recruitment technology and tools, and have a deep understanding of the company's goals and culture. With the right skillset, these professionals can help organizations build a qualified talent pipeline that meets their current and future needs.
Steps How to Become
Earn a Bachelor's Degree. To become a Talent Acquisition Marketing Manager, you will need to earn at least a bachelor's degree in marketing, business administration, human resources, or a related field. Coursework in marketing principles, public relations, communications, business law, and management can be especially helpful in this field.
Gain Relevant Work Experience. It is important to gain relevant work experience in marketing and/or human resources. This can include internships, entry-level positions, or volunteer work. Experience in developing marketing campaigns, leading recruitment initiatives, and managing projects can be especially beneficial.
Obtain Professional Certifications. Professional certifications in marketing and human resources can demonstrate knowledge of the field and commitment to the profession. The Society for Human Resource Management (SHRM) offers several certifications related to talent acquisition marketing management.
Develop Expertise. Talent Acquisition Marketing Managers should stay up-to-date on the latest trends and strategies in the field. This can involve attending conferences and workshops, reading industry publications, and networking with other professionals.
Apply for a Position. Once you have the necessary qualifications, you can apply for a position as a Talent Acquisition Marketing Manager. Prospective employers may expect to see your resume, cover letter, and other pertinent information such as references and professional certifications.
In order to stay ahead and qualified as a Talent Acquisition Marketing Manager, it is crucial to understand the constantly evolving marketing landscape, and to stay on top of the latest trends and strategies. This includes staying up to date with the latest technology, tools, and social media platforms; researching competitors to gain insights into their strategies and tactics; and having a deep understanding of the target audience, their needs, and how best to reach them. Additionally, it is important to build relationships with industry professionals, attend relevant events, and connect with thought leaders in order to continue to learn and grow. All of this helps ensure that Talent Acquisition Marketing Managers remain knowledgeable and relevant in the ever-changing digital age.
You may want to check Talent Acquisition Technology Manager, Talent Acquisition Administrator, and Talent Coordinator for alternative.
Job Description
Lead Talent Acquisition Marketing initiatives to attract and engage top talent.
Develop and execute a multi-channel, multi-touch Talent Acquisition Marketing strategy.
Create and manage campaigns to increase the visibility of open positions and company culture across multiple channels including social media, job boards, recruitment events, and other media outlets.
Develop innovative approaches to target and attract passive job seekers.
Measure and analyze the effectiveness of Talent Acquisition Marketing campaigns and activities.
Collaborate with hiring teams to ensure Talent Acquisition Marketing efforts are aligned with overall organizational goals.
Develop and maintain relationships with universities, professional organizations, and other recruitment sources to identify and attract top talent.
Develop and optimize Talent Acquisition Marketing collateral and messaging for target audiences.
Maintain current knowledge of new trends in Talent Acquisition Marketing, including digital and social media tactics.
Manage the budget for Talent Acquisition Marketing activities.
Skills and Competencies to Have
Strategic thinking and planning
Proven ability to attract and retain top talent
Strong understanding of current and emerging recruitment technologies
Exceptional verbal and written communication skills
Knowledge of applicable labor laws and regulations
Highly organized and detail-oriented
Ability to work in a fast-paced environment
Creative problem-solving and decision-making skills
Ability to develop and maintain relationships with internal/external stakeholders
Strong project management and time management skills
Knowledge of recruiting metrics and analysis
Knowledge of marketing principles and best practices
Proficiency in Microsoft Office Suite applications
Talent Acquisition Marketing Managers are responsible for overseeing the development of effective recruitment strategies, which requires a unique set of skills. Having strong communication and interpersonal skills is essential in this role, as they must be able to effectively engage with potential candidates and create meaningful relationships. They must also have a keen understanding of the current job market and be able to identify key trends in order to develop an effective recruitment strategy.
it is important for Talent Acquisition Marketing Managers to be well-versed in the use of various digital marketing techniques, such as SEO, email marketing, and social media marketing, in order to reach an optimal candidate pool. having strong analytical skills, a creative eye, and the ability to think strategically are the most important skills for any Talent Acquisition Marketing Manager to possess. These skills can help them to develop effective marketing campaigns that will attract quality candidates and build a successful recruitment program.
Talent Technology Architect, Talent Acquisition Analyst, and Talent Mobility Coordinator are related jobs you may like.
Frequent Interview Questions
What experience do you have in Talent Acquisition and/or Marketing?
How do you stay up-to-date on trends in Talent Acquisition and/or Marketing?
What strategies would you use to attract top talent in our industry?
What techniques do you use to measure the effectiveness of a Talent Acquisition or Marketing campaign?
How do you ensure that recruitment and selection processes are compliant with applicable laws and regulations?
Describe how you would build a successful employer brand.
How do you use data to inform your decisions related to Talent Acquisition and/or Marketing?
How would you use social media to engage potential candidates?
How do you stay organized when managing multiple recruitment and marketing projects?
What creative tactics do you use to engage passive candidates?
Common Tools in Industry
Job Boards. Platforms used to list job openings and search for candidates (e. g. Indeed, Monster, Glassdoor).
Automated Applicant Tracking System (ATS). Software used to manage the entire recruitment process (e. g. Lever, Breezy HR).
Social Media Platforms. Platforms used to promote jobs and connect with potential candidates (e. g. LinkedIn, Twitter, Instagram).
Employee Referral Programs. Programs used to encourage employees to refer qualified candidates for open positions (e. g. Zalp, Good&Co).
Video Interviews. A form of interviewing where applicants and recruiters connect via video conferencing to conduct interviews (e. g. SparkHire, HireVue).
Job Fairs. Events held to connect employers with potential employees (e. g. Career Fairs, Campus Recruiting Events).
Chatbots. Automated software used to interact with candidates and provide information (e. g. Recruiter Bot, Career Bot).
Professional Organizations to Know
Society for Human Resource Management (SHRM)
National Association of Colleges and Employers (NACE)
American Staffing Association (ASA)
National Association of Temporary and Staffing Services (NATSS)
International Association of Employment Web Sites (IAEWS)
Recruiting Roundtable
Association of Talent Acquisition Professionals (ATAP)
World Federation of Personnel Management Associations (WFPMA)
Association of Professional Recruiters International (APRI)
Institute of Recruitment Professionals (IRP)
We also have Talent Operations Manager, Talent Research Analyst, and Talent Acquisition Delivery Manager jobs reports.
Common Important Terms
Recruiting. The process of identifying, attracting, interviewing, and hiring qualified job candidates for open positions.
Applicant Tracking System (ATS). Software used to manage the recruitment process, from posting job openings to tracking and evaluating applicants.
Talent Pool. A group of potential job candidates who have already expressed interest in an organization's open positions.
Employer Branding. The process of creating a positive image of an organization as an employer in order to attract and retain the best talent.
Employee Referral Program. A system that encourages current employees to refer their friends or acquaintances to potential job openings.
Career Site Optimization. The optimization of a company's career website to make it more appealing and user-friendly.
Job Board Advertising. Placing job postings on online job boards and other websites in order to attract applicants.
Social Media Recruiting. The use of social media platforms to post job openings, engage with potential candidates, and build relationships with them.
Talent Acquisition. The process of strategically attracting, selecting, and hiring qualified candidates to fill positions within an organization.
Candidate Experience. The overall experience a job candidate has while interacting with an organization during the recruitment process.
Frequently Asked Questions
What is a Talent Acquisition Marketing Manager?
A Talent Acquisition Marketing Manager is responsible for developing, executing and managing marketing strategies to attract and retain top talent for an organization.
What qualifications are necessary for the position?
The qualifications necessary for the position include a bachelor's degree in marketing, advertising, public relations or a related field, as well as strong communication, organizational and interpersonal skills.
What are the primary responsibilities of a Talent Acquisition Marketing Manager?
The primary responsibilities of a Talent Acquisition Marketing Manager include creating and implementing innovative recruitment strategies, developing creative campaigns to attract top talent, maintaining relationships with potential candidates and managing internal and external recruitment resources.
What kind of budget is typically associated with a Talent Acquisition Marketing Manager?
The budget for a Talent Acquisition Marketing Manager can vary widely depending on the size of the organization and the specific needs of the role. However, most organizations will allocate a minimum of $10,000 to $20,000 in annual marketing expenses.
How can a Talent Acquisition Marketing Manager measure success?
A Talent Acquisition Marketing Manager can measure success by tracking metrics such as the number of applications received, the quality of candidates, the cost-per-hire and time-to-fill metrics. Additionally, they can assess the effectiveness of their recruitment strategies by tracking sources of hire and candidate conversion rates.
What are jobs related with Talent Acquisition Marketing Manager?
Web Resources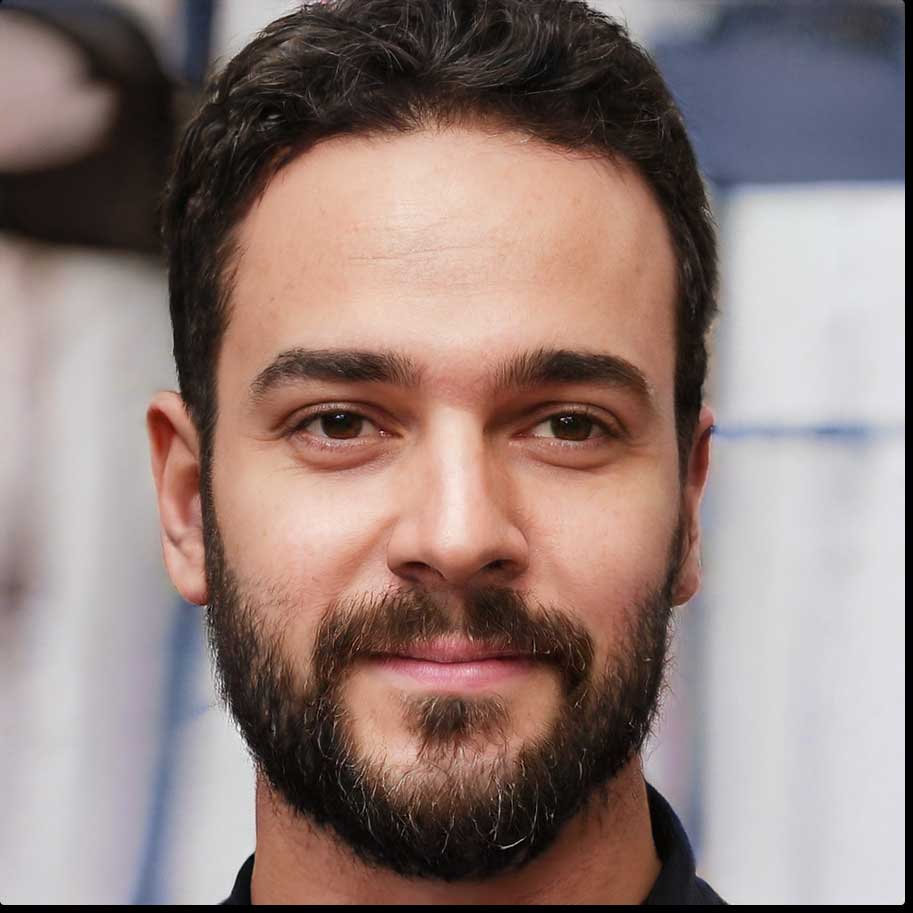 Reviewed & Published by Albert
Submitted by our contributor
Talent Category