Talent Relations Managers play a vital role in building successful relationships between companies and their talent. By developing and maintaining strong relationships with potential and existing talent, Talent Relations Managers can ensure that the company is able to attract and retain high-quality talent. This in turn helps to create a positive atmosphere in the workplace, resulting in increased productivity, job satisfaction, and ultimately, increased profits.
In addition, Talent Relations Managers can identify areas of improvement and provide valuable feedback to the organization, helping to improve the overall efficiency of the organization. As a result, Talent Relations Managers are essential for creating successful companies and organizations.
Steps How to Become
Obtain a Bachelor's Degree. Most talent relations managers have a bachelor's degree in communications, public relations, journalism, or a related field. You can also major in business, marketing, or a related field. Courses in media relations, public speaking, and marketing are beneficial.
Gather Experience. Obtain experience in public relations, marketing, or other related fields. Internships with media companies or public relations firms are beneficial.
Consider Certification. Consider becoming certified as a professional public relations specialist (CPRS) or a professional in public relations (PPR). This certification is recognized by employers and can help you stand out when applying for jobs.
Get Hired and Develop Your Skills. After you have the necessary experience and credentials, you can apply for jobs as a talent relations manager. Once hired, develop your skills in communication, public relations, and marketing.
Network. Networking is important for talent relations managers. Build relationships with talent agents, casting directors, and other industry professionals. This will help you stay informed about new opportunities and build your reputation.
Talent Relations Managers are responsible for establishing and maintaining relationships with talent, both potential and existing. In order to be successful in this role, they must be reliable and capable. A Reliable Talent Relations Manager ensures that commitments are met, such as meeting deadlines, responding to inquiries in a timely manner, and following through with promises.
They must also be capable of understanding the needs of the talent, being able to communicate effectively, and having the necessary skills to create successful relationships. A Talent Relations Manager who is reliable and capable can lead to positive long-term outcomes for the talent and the organization, such as increased engagement, loyalty, and productivity. By having a strong relationship with the talent, a Talent Relations Manager can ensure that expectations are met and that the talent is supported in their goals.
You may want to check Talent Mobility Manager, Talent Acquisition Operations Manager, and Talent Recruiting Operations Manager for alternative.
Job Description
Monitor industry trends and news related to talent relations
Develop and maintain relationships with talent and their representatives
Negotiate and execute contracts with talent
Research and evaluate potential talent for film, television and other media projects
Manage event appearances by talent
Oversee the recruitment and selection of talent for projects
Coordinate travel and accommodations for talent
Develop publicity campaigns for talent appearances
Prepare promotional materials for talent
Track performance metrics for talent relations initiatives
Collaborate with stakeholders to ensure successful execution of talent relations programs
Participate in industry events, such as film festivals, to identify new talent opportunities
Skills and Competencies to Have
Excellent communication and interpersonal skills
Outstanding organizational and time management abilities
Ability to establish strong relationships with talent
Experience working in the entertainment or music industry
Knowledge of legal, contractual and regulatory requirements
Knowledge of current trends in the entertainment industry
Ability to negotiate contracts
Ability to think strategically and problem-solve
Knowledge of marketing and promotion strategies
Proficiency in Microsoft Office, social media platforms, and other relevant software programs
Having strong communication skills is an essential skill for a Talent Relations Manager to have. When interacting with talent, it is important to be able to effectively communicate with all parties involved. This includes having an understanding of what the talent is looking for, being able to negotiate contracts and deals, and being able to effectively convey information to both the talent and their representatives.
having strong problem-solving and organizational skills are important in order to ensure that the talent is being managed effectively. Finally, having a good understanding of the industry and the latest trends is necessary in order to properly advice and represent the talent. All of these skills are essential for a successful Talent Relations Manager in order to ensure a positive relationship between the talent and their representative, as well as create mutually beneficial results.
Talent Acquisition Sourcer, Talent Attraction Manager, and Talent Management Analyst are related jobs you may like.
Frequent Interview Questions
What experience do you have in managing talent relations?
How would you handle a situation with a difficult or uncooperative talent?
Describe a successful talent relations initiative that you have implemented.
What strategies do you use to ensure positive relationships with talent and their representatives?
What have you done to stay current on industry trends and changes related to talent relations?
How do you handle conflicts between talent and internal teams?
What techniques do you use to assess talent for potential projects?
How do you ensure that talent is compensated fairly and in accordance with industry standards?
How do you establish and maintain relationships with talent agencies and managers?
Describe a time when you had to adjust your strategies in order to achieve successful talent relations outcomes.
Common Tools in Industry
Applicant Tracking System (ATS). A software application that assists with the recruitment process by automating the tracking, sorting, and managing of job applicants. (e. g. Jobvite, Taleo, Greenhouse)
Recruitment Software. A software platform that helps recruiters to find, contact, and manage job candidates. (e. g. Bullhorn, Zoho Recruit, Lever)
Human Resources Information System (HRIS). A system used to manage employee data and other related information. (e. g. ADP WorkforceNow, BambooHR, Oracle HCM Cloud)
Employee Scheduling Software. An online tool used to automate the scheduling of employees for a variety of shifts and tasks. (e. g. When I Work, Homebase, 7shifts)
People Analytics Software. A type of analytics software used to track employee performance and engagement levels. (e. g. SAP SuccessFactors, Visier Insights, PeopleFluent)
Interview Scheduling Software. An online tool used to automatically schedule interviews between candidates and recruiters. (e. g. Calendly, Interview Scheduler Pro, XOR)
Survey Software. A software platform used to create and send surveys to employees in order to gather feedback and insights. (e. g. SurveyMonkey, Qualtrics, Typeform)
Background Check Services. A service used to verify employment history, criminal records, and other personal information of job candidates. (e. g. GoodHire, Checkr, Sterling Talent Solutions)
Professional Organizations to Know
Association of Talent Agents (ATA)
National Association of Talent Representatives (NATR)
International Association of Talent Managers (IATM)
Music Managers Forum (MMF)
American Federation of Musicians (AFM)
American Association of Independent Music (A2IM)
Recording Academy (Grammys)
National Academy of Recording Arts & Sciences (NARAS)
Hollywood Radio and Television Society (HRTS)
Professional Managers Association (PMA)
National Conference of Personal Managers (NCOPM)
International Entertainment Buyers Association (IEBA)
International Music Managers Forum (IMMF)
International Management Network (IMN)
Federation of International Music Managers (FIMM)
We also have Talent Technology Architect, Talent Program Manager, and Talent Acquisition Analyst jobs reports.
Common Important Terms
Talent Acquisition. The process of sourcing, assessing, and hiring qualified people for an organization.
Talent Management. The process of managing and developing employees' skills and abilities to maximize their performance.
Employer Branding. The process of creating an attractive employer image to attract and retain top talent.
Recruitment. The process of finding and selecting suitable candidates for job openings.
Employee Relations. The process of establishing and maintaining a positive relationship between an employer and its employees.
Compensation & Benefits. The process of providing financial or other forms of rewards to employees in exchange for their work.
Retention Strategies. The process of developing and implementing policies and practices to promote long-term employment with an organization.
Performance Management. The process of assessing, improving, and rewarding employee performance.
Training & Development. The process of providing employees with the knowledge, skills, and abilities needed to perform their jobs effectively.
Diversity & Inclusion. The process of promoting a culture of acceptance and appreciation for differences in the workplace.
Frequently Asked Questions
What is a Talent Relations Manager?
A Talent Relations Manager is responsible for sourcing and managing relationships with talent, such as actors, musicians, and other performers, to help promote and support a business or organization.
What responsibilities does a Talent Relations Manager have?
A Talent Relations Manager is responsible for researching and identifying potential talent, negotiating contracts, coordinating promotional activities such as appearances, interviews, and performances, and maintaining positive working relationships with the talent.
How many years of experience is typically required for a Talent Relations Manager?
Typically, a Talent Relations Manager should have at least five years of experience in the entertainment industry.
What are the key skills required for a Talent Relations Manager?
The key skills for a Talent Relations Manager include excellent communication and negotiation skills, strong interpersonal skills, excellent organizational and time management skills, and familiarity with the entertainment industry.
What is the average salary of a Talent Relations Manager?
According to Payscale.com, the average salary for a Talent Relations Manager is $59,622 per year.
What are jobs related with Talent Relations Manager?
Web Resources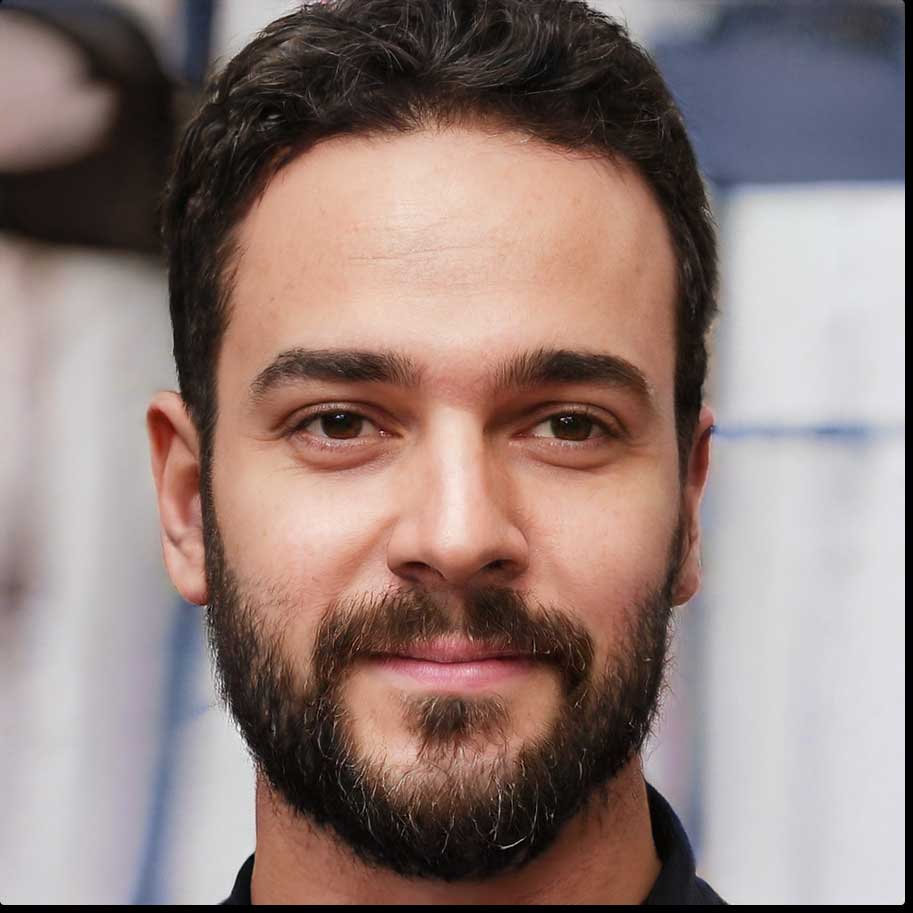 Reviewed & Published by Albert
Submitted by our contributor
Talent Category