The role of a Talent Mobility Coordinator is becoming increasingly important for businesses in the modern economy. As organizations become more global, the need to move personnel around the world is increasing. Having a knowledgeable and experienced coordinator to manage the process of international assignments can help ensure the success of these assignments.
The coordinator is responsible for overseeing the entire process, from pre-assignment counselling to post-assignment repatriation. This involves understanding the legal and tax implications of international assignments, as well as coordinating with the relevant government agencies. In addition, the coordinator is responsible for managing the costs associated with international assignments and helping employees and their families adjust to life in a new country.
By streamlining this process, a Talent Mobility Coordinator can help an organization save time and money, while ensuring that international assignments run smoothly and successfully.
Steps How to Become
Obtain a Bachelor's Degree. The first step in becoming a Talent Mobility Coordinator is to obtain a bachelor's degree in a field related to human resources or management. This may include degrees such as business administration, organizational leadership, or human resources management.
Obtain Relevant Experience. Experience in the field of human resources management or organizational leadership can be beneficial when applying for Talent Mobility Coordinator positions. This could include internships, working as a human resources assistant or coordinator, or volunteering with a related organization.
Acquire Professional Certifications. Professional certifications can help you stand out from other applicants and demonstrate your knowledge and expertise to potential employers. Certifications may include Certified Professional in International Talent Mobility (CPITM) or Global Professional in Human Resources (GPHR) from the HR Certification Institute (HRCI).
Develop Intercultural Skills. As a Talent Mobility Coordinator, you will be responsible for assisting with international assignments and relocations. Therefore, it is important to develop your intercultural skills. This could include taking classes in intercultural communication and awareness, attending conferences, or gaining experience abroad.
Apply for Positions. Once you have the necessary qualifications and experience, you can begin applying for Talent Mobility Coordinator positions. Many employers use job boards and online recruitment tools, such as Indeed and LinkedIn, to find candidates for these roles. You can also search for opportunities through professional organizations and networks.
Talent mobility coordinators are essential in developing a successful and efficient workforce. By understanding the needs of the business and its employees, they can help create a proactive and strategic approach to talent management. Their expertise in understanding the skills needed and the availability of those skills in the market can help identify and attract the right talent.
They can also help develop processes to evaluate and select the most suitable candidates for positions. they can assist in creating and implementing learning and development programs to ensure staff are up to date with the latest industry trends and equipped with the appropriate skills necessary to perform their job. This will ensure staff are capable of carrying out their roles effectively, efficiently, and productively.
this will increase employee engagement, helping to improve overall business performance.
You may want to check Talent Acquisition Sourcer, Talent Relations Manager, and Talent Performance Consultant for alternative.
Job Description
Develop and manage global talent mobility policies and procedures.
Establish and maintain relationships with internal stakeholders, such as HR, legal, finance, and operational teams.
Monitor and report on talent mobility metrics and processes to ensure compliance.
Coordinate with external vendors to ensure that necessary services are provided in a timely and cost-effective manner.
Negotiate talent mobility contracts and agreements with third party providers.
Develop and manage talent mobility budgets and cost structures.
Track and report on the progress of all global talent mobility initiatives.
Identify opportunities for process improvement and automation.
Facilitate the relocation of employees, including visa and immigration processing, housing assistance, and other related activities.
Provide guidance and support to employees throughout their relocation process.
Skills and Competencies to Have
Strong communication and interpersonal skills
Excellent organizational skills
Ability to multitask and prioritize tasks
Proficient in utilizing software programs such as Microsoft Office and other related applications
Knowledge of immigration and relocation procedures
Ability to develop and maintain relationships with stakeholders
Understanding of cultural differences in a global workplace
Ability to provide advice on employee relocation, tax, legal, and visa requirements
Knowledge of global mobility trends and best practices
Ability to identify areas of risk, cost savings, and opportunities
Experience in developing mobility policies and procedures
Problem-solving skills
Project management experience
Budgeting and forecasting skills
Talent mobility coordinators play an essential role in the modern workplace. Their ability to assess an employee's qualifications and match them to the right opportunity is crucial for successful business operations. In order to be successful, talent mobility coordinators must have strong communication, organizational, and interpersonal skills.
They must be able to maintain relationships with both internal and external stakeholders, understand the needs of each company, and develop effective plans to move employees between positions. talent mobility coordinators must possess strong knowledge of labor laws and regulations, as well as be familiar with compensation structures, job classifications, and available resources. Having these skills can enable talent mobility coordinators to successfully identify and fill gaps in talent within an organization, help to reduce overall turnover, and promote a positive work culture.
Talent Acquisition Analyst, Talent Acquisition Delivery Manager, and Talent Solutions Manager are related jobs you may like.
Frequent Interview Questions
Tell us about your experience in recruiting and hiring for talent mobility roles.
What strategies have you developed to ensure successful talent mobility programs?
Describe a situation when you had to manage a challenging international relocation.
How do you ensure compliance with immigration laws and regulations when managing talent mobility programs?
How do you ensure talent mobility programs are cost-effective and meet budget goals?
What methods do you use to foster cultural integration between relocated employees and their new colleagues?
How do you stay abreast of changing labor laws and regulations in countries where your organization has talent mobility programs?
Describe the most successful talent mobility program you have implemented.
What tools do you use to track and manage talent mobility programs?
How do you prioritize competing needs when managing talent mobility programs?
Common Tools in Industry
Applicant Tracking System. A software application that helps recruiters track, manage and store information about job applicants. (eg: Greenhouse)
Video Conferencing Software. Allows remote employees to communicate in real time through video and audio. (eg: Zoom)
Learning Management System. A software application used to deliver and manage online learning content. (eg: Moodle)
Collaboration Software. A platform that facilitates collaboration between team members in order to complete tasks. (eg: Slack)
Employee Engagement Software. Technology used to measure and improve employee engagement in the workplace. (eg: Reflektive)
Performance Management Software. A system used to monitor, measure, and review employee performance. (eg: Clear Review)
HR Analytics Software. A system that collects, analyses, and reports human resource data to identify trends and improve HR processes. (eg: People Analytics)
Time Tracking Software. A system used to monitor, manage and report on employee time off and hours worked. (eg: Time Doctor)
Professional Organizations to Know
World Business Council for Sustainable Development (WBCSD)
Global Mobility Association (GMA)
International Association of Professional Mobility Managers (IAPMM)
Forum for Expatriate Management (FEM)
Global Relocation Council (GRC)
Forum on International Mobility (FIM)
Society for Human Resource Management (SHRM)
American Chamber of Commerce Executives (ACCE)
Global Business Travel Association (GBTA)
National Human Resources Association (NHRA)
We also have Talent Coordinator, Talent Attraction Manager, and Talent Retention Manager jobs reports.
Common Important Terms
Talent Acquisition. The process of finding and acquiring skilled workers for an organization.
Talent Management. The process of attracting, developing, and retaining talent in order to maximize its potential.
Employee Mobility. The ability of employees to move between different roles, locations, and organizations.
Recruiting. The process of searching for and attracting potential candidates for open positions.
Workforce Planning. The process of anticipating future workforce needs and ensuring that the organization has the right number and kinds of employees to meet those needs.
Succession Planning. The process of planning for the replacement of key personnel in an organization.
Relocation Management. The process of managing the logistics associated with moving employees from one location to another.
Retention Strategies. The actions taken by an organization to keep employees from leaving and encourage them to remain with the organization.
Frequently Asked Questions
What are the main responsibilities of a Talent Mobility Coordinator?
The main responsibilities of a Talent Mobility Coordinator include providing relocation assistance, facilitating international assignments and visa processing, handling compensation and benefit matters, and providing ongoing support to employees throughout their global mobility journey.
What is the average salary for a Talent Mobility Coordinator?
According to PayScale, the average salary for a Talent Mobility Coordinator is $52,988 per year.
What kind of qualifications are needed for a Talent Mobility Coordinator role?
Qualifications for a Talent Mobility Coordinator role typically include a bachelor's degree in Human Resources, International Business, or a related field, as well as experience in global mobility, immigration, and/or relocation services.
How long does the onboarding process take for a Talent Mobility Coordinator?
The onboarding process for a Talent Mobility Coordinator typically takes several weeks, as the individual must receive training in all relevant areas and policies, including immigration and visa processing, relocation assistance, and compensation and benefit matters.
What are some of the challenges associated with a Talent Mobility Coordinator role?
Challenges associated with a Talent Mobility Coordinator role include managing multiple complex processes simultaneously, staying up-to-date with changing immigration regulations, and providing accurate and timely advice to employees.
What are jobs related with Talent Mobility Coordinator?
Web Resources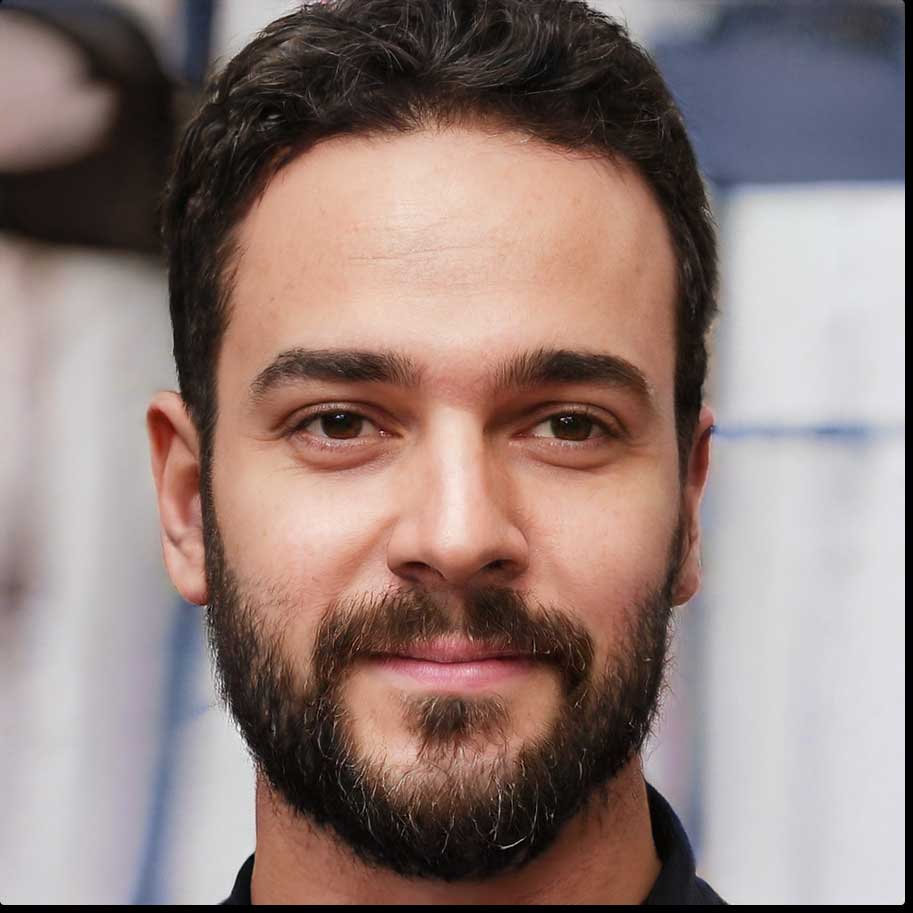 Reviewed & Published by Albert
Submitted by our contributor
Talent Category