The rising demand for qualified and experienced technical professionals has caused a surge in the need for Talent Acquisition Technical Recruiters. With the competition for the best talent becoming fierce, companies are increasingly relying on the expertise of recruiters to identify and hire the best-suited candidates for their roles. As such, the role of Talent Acquisition Technical Recruiter has become integral to the success of a business – from helping to source the right talent, to negotiating attractive job packages and managing the candidate selection process. Such recruiters can also offer valuable insights into the market, industry trends and salary benchmarks, enabling them to stay ahead of their competition and secure the best talent.
Steps How to Become
Pursue a College Degree. The most common educational requirement for becoming a Talent Acquisition Technical Recruiter is a bachelor's degree in human resources, business, or a related field. A degree in psychology, sociology, or organizational behavior may also be beneficial to aspiring recruiters.
Earn Professional Certification. Professional certification, such as the Society of Human Resource Management Certified Professional (SHRM-CP) and the Professional in Human Resources (PHR) may help you stand out in the field of recruiting.
Develop Your Skills. Develop your skills in communication, customer service, problem-solving, and negotiation. You should also have a good understanding of social media and technology platforms like LinkedIn, Indeed, and other job boards.
Gain Experience. It is important to gain experience in the recruiting field before applying for a job as a Talent Acquisition Technical Recruiter. This can be done by volunteering with a local organization, working as an intern or assistant, or taking on a part-time job in recruiting.
Apply for Jobs. When you're ready to look for a job as a Talent Acquisition Technical Recruiter, start by looking at job postings online and in newspapers. Make sure you tailor your resume and cover letter to the specific position you are applying for. Networking is also key, so attend career fairs and connect with recruiters in your area.
The success of a Talent Acquisition Technical Recruiter is reliant on the ability to identify, recruit and retain skilled and capable technical professionals. To do this, the recruiter must be knowledgeable about the industry and be able to effectively communicate with potential candidates. they need to be adept at understanding the needs of both the employer and the employee in order to ensure a successful match.
They must also be comfortable using technology, such as applicant tracking systems, to efficiently source, vet and track candidates. By leveraging all of these skills, a recruiter can effectively find, attract and hire the right person for the job. As a result, employers can enjoy the benefits of having a talented and motivated workforce.
You may want to check Talent Acquisition Technology Manager, Talent Acquisition Delivery Manager, and Talent Pipeline Manager for alternative.
Job Description
Source, identify, and recruit qualified IT professionals for technical roles.
Utilize a variety of sourcing techniques to attract and identify talent, including job postings, online/social media networks, and employee referrals.
Develop and maintain relationships with hiring managers to stay up-to-date on current and future hiring needs.
Review resumes, conduct phone screens, and coordinate interviews with hiring managers.
Participate in job fairs, networking events, and other recruiting activities.
Negotiate and extend offers of employment to qualified candidates.
Monitor and report on recruitment metrics such as time-to-fill, cost-per-hire, and quality of hire.
Stay abreast of current trends in the recruiting industry and make recommendations for process improvement.
Maintain applicant tracking system and ensure data accuracy.
Provide a positive candidate experience throughout the recruitment process.
Skills and Competencies to Have
Knowledge of recruitment best practices and principles
Understanding of the job market and competitive landscape
Ability to build and maintain relationships with hiring managers and candidates
Proven track record of sourcing, interviewing, and assessing candidates
Strong communication and negotiation skills
Resourcefulness in creating new recruiting strategies
Expertise in using applicant tracking systems, databases, and job boards
Comfortable working with diverse teams and cultures
Proficiency in Microsoft Office Suite
Ability to handle confidential information with discretion
Talent Acquisition Technical Recruiter is an important role in any organization as they are responsible for identifying, sourcing, interviewing and onboarding technical personnel. One of the most important skills to have in this role is the ability to effectively assess and evaluate a potential candidate's technical knowledge, skills and experience. Being able to quickly identify the right technical skills required for a given role, effectively assess a candidate's ability to fulfill that role and identify the best fit for a role is essential.
Furthermore, having the ability to understand and interpret job descriptions, build relationships with potential candidates and identify the best sources for technical talent is also a must for this role. In today's competitive market, Talent Acquisition Technical Recruiters need to possess the skills to quickly identify qualified talent and create a positive candidate experience in order to be successful.
Talent Retention Manager, Talent Engagement Coordinator, and Talent Acquisition Lead are related jobs you may like.
Frequent Interview Questions
What experience do you have in recruiting for technical roles?
How do you maintain a successful relationship with hiring managers?
What is your experience and approach to sourcing top talent?
What do you consider to be the most important qualities of a successful Talent Acquisition Technical Recruiter?
What strategies do you use to assess the skills of technical candidates?
How do you ensure that the candidates you identify meet the needs of the roles you are sourcing for?
How do you handle/resolve conflicts when working with difficult stakeholders?
How do you handle the pressure of tight deadlines when recruiting for technical roles?
What techniques do you use to keep track of all the candidates you are assessing for technical roles?
What do you believe sets you apart from other Talent Acquisition Technical Recruiters?
Common Tools in Industry
ATS (Applicant Tracking System). A web-based software that allows employers to manage the recruitment process, from job postings to candidate selection. Example: Greenhouse.
Boolean Search. A type of search engine query that uses special operators to filter results. Example: LinkedIn.
Job Boards. Websites that list job openings from employers. Example: Indeed.
Social Media Platforms. Platforms that allow people to connect, share information, and find potential job opportunities. Example: Twitter, Facebook, and LinkedIn.
Networking Events. Events organized by employers or recruitment agencies to meet and get to know potential candidates. Example: Job fairs, career workshops, and employer open houses.
Referral Programs. Programs that reward current employees for referring qualified candidates to open positions. Example: Glassdoor Referrals.
Pre-Employment Assessments. Tests and assessments used by employers to evaluate job applicants' skills and abilities. Example: Personality tests and aptitude tests.
Professional Organizations to Know
National Association of Colleges and Employers (NACE)
Society for Human Resource Management (SHRM)
American Staffing Association (ASA)
Association of Talent Acquisition Professionals (ATAP)
National Recruiters Association (NRA)
International Association of Employment Web Sites (IAEWS)
National Association of Personnel Services (NAPS)
Recruiting Roundtable
International Association of Recruitment Professionals (IARP)
Talent Acquisition Network (TAN)
We also have Talent Intelligence Strategist, Talent Acquisition Analyst, and Talent Relationship Coordinator jobs reports.
Common Important Terms
Applicant Tracking System (ATS). Software used by recruiters and hiring managers to store, sort, and manage job applicants.
Boolean Search. A type of search query used on the internet and other databases which combines keywords with operators like AND, OR, and NOT to narrow down the results.
Candidate Pipeline. A database of potential job candidates.
Candidate Sourcing. The process of identifying and attracting potential job candidates.
Job Description. A written document that outlines the duties, responsibilities, and requirements of a particular role.
Job Posting. A listing of a job opportunity on a job board or website.
Pre-Screening. The process of evaluating job applicants by reviewing their resumes and conducting preliminary phone interviews.
Referral Program. A program that encourages current employees to refer qualified candidates for open positions.
Recruitment Marketing. The use of marketing strategies to attract and engage job candidates.
Talent Acquisition. The process of identifying, attracting, and hiring qualified talent for an organization.
Frequently Asked Questions
What is a Talent Acquisition Technical Recruiter?
A Talent Acquisition Technical Recruiter is a professional who specializes in sourcing and recruiting technical talent for organizations and businesses. They are responsible for identifying, attracting, evaluating, and hiring the best-qualified candidates for technical roles.
What skills are required to be a successful Talent Acquisition Technical Recruiter?
A successful Talent Acquisition Technical Recruiter will possess excellent communication, organizational, and interpersonal skills, as well as an in-depth knowledge of the technical aspects of the roles they are recruiting for. They should have experience with recruiting tools, techniques, and strategies, and a deep understanding of the IT job market.
How do Talent Acquisition Technical Recruiters find candidates?
Talent Acquisition Technical Recruiters typically use a variety of methods to find potential candidates, including job boards, social media networks, professional networking sites, and referrals from current employees. They may also attend industry events and conferences to network with potential candidates.
What are the duties of a Talent Acquisition Technical Recruiter?
The duties of a Talent Acquisition Technical Recruiter include creating and posting job advertisements; sourcing and screening resumes; conducting interviews; conducting reference checks; negotiating salaries; and providing support throughout the onboarding process.
What is the average salary for a Talent Acquisition Technical Recruiter?
The average salary for a Talent Acquisition Technical Recruiter is $58,000 per year, according to Salary.com. This figure can vary based on experience, location, and other factors.
What are jobs related with Talent Acquisition Technical Recruiter?
Web Resources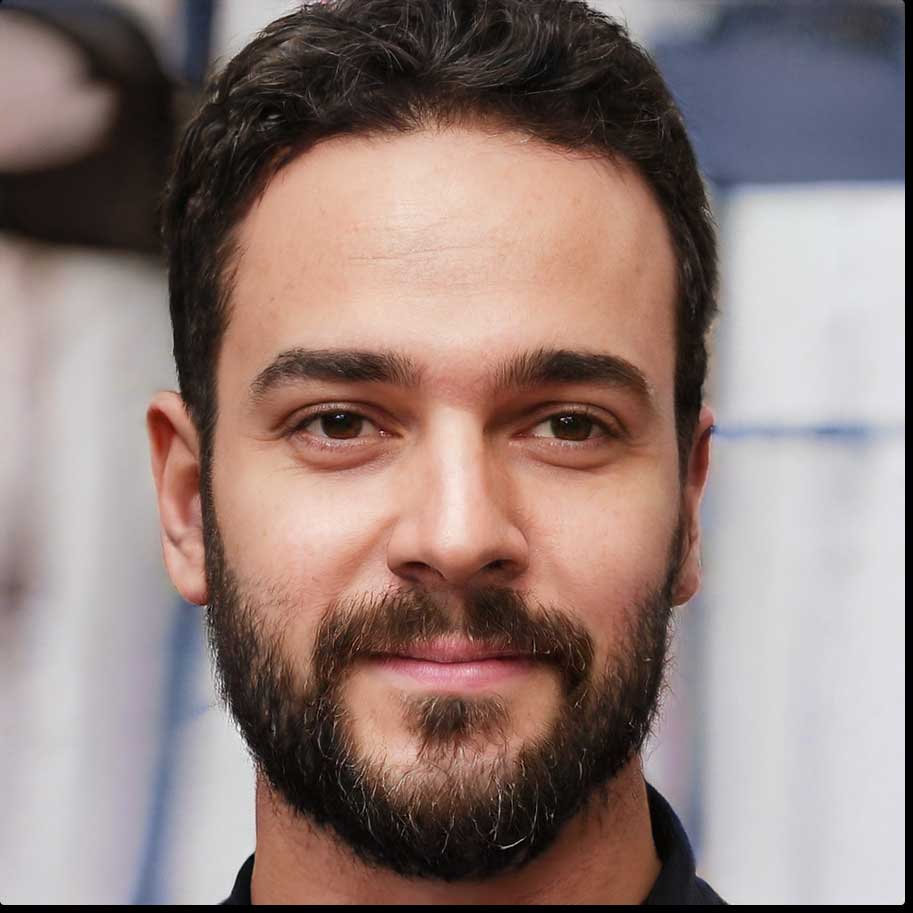 Reviewed & Published by Albert
Submitted by our contributor
Talent Category