Talent management consultants help organizations identify, develop, and retain top talent. Their expertise in HR processes, such as recruitment and employee engagement, ensures that an organization's human capital is being managed in the most effective and efficient way possible. By properly managing their employees, organizations can improve employee satisfaction, performance, and morale while minimizing turnover rates.
This in turn leads to increased productivity, improved customer service and satisfaction, and ultimately more profits for the organization. having a well-managed workforce can help attract potential new talent and improve the overall reputation of the organization.
Steps How to Become
Earn a Bachelor's Degree. The first step to become a talent management consultant is to earn a bachelor's degree in business, human resources, or a related field. This will provide the base knowledge of business operations and principles necessary to succeed in this career.
Get Relevant Work Experience. It is also important to gain relevant experience in the field of talent management. This can be done through internships or entry-level jobs in the human resources department of businesses or organizations.
Get Certified. To become a talent management consultant, one must obtain certification from a recognized organization such as the Society for Human Resource Management (SHRM). The SHRM provides certification for both human resource professionals and HR consultants.
Network and Market Yourself. Having an established network is essential for any consultant. Attend HR conferences, workshops and other events to meet other professionals and build your network. It is also important to create a website and other marketing materials to promote your services.
Stay Informed. The field of talent management is constantly changing, so it is important to stay informed on the latest trends and developments in the industry. Participate in professional organizations, read industry publications, and take classes to stay up to date.
Talent management consultants are highly skilled professionals who help organizations identify, assess, and develop their existing and potential employees. These consultants play a crucial role in improving an organization's performance and competitiveness by ensuring that the right people are placed in the right roles. In order to be successful, talent management consultants must have a deep understanding of the organization and its goals, as well as the ability to identify, evaluate, and nurture the right talent. By combining their knowledge of best practices with their expertise in recruiting, assessing, and developing talent, they create an ideal and competent workforce that can meet the needs of the organization and achieve its goals.
You may want to check Talent Program Manager, Talent Solutions Analyst, and Talent Experience Manager for alternative.
Job Description
Design, implement, and evaluate talent management strategies
Develop and deliver training programs to support organizational objectives
Establish performance management systems that align with corporate goals
Analyze workforce data to identify areas of improvement and recommend solutions
Develop and maintain a network of external resources to enhance talent management
Build and foster relationships with Human Resources teams to ensure alignment with company goals
Design and create job descriptions, salary scales, and career development plans
Provide consultation on talent acquisition and succession planning
Monitor industry trends and best practices in talent management
Develop reports and presentations on findings and recommendations
Skills and Competencies to Have
Excellent Communication Skills
Problem-Solving Skills
Strategic Thinking
Analytical and Research Skills
Interpersonal Skills
Leadership Skills
Negotiation Skills
Project Management Skills
Financial Acumen
Business Development Strategies
Coaching and Mentoring
Change Management
Organizational Development
Performance Management
Talent Acquisition and Retention Strategies
Human Resources Management
Data Analysis and Reporting
Cultural Awareness
Workforce Planning
Talent management consultants are essential to any business looking to maximize its human capital. One of the most important skills to have in this role is the ability to assess and develop talent. This involves being able to identify and nurture existing talent within the organization, as well as attract, recruit and select new talent from outside.
A consultant must also be able to develop a comprehensive talent management strategy that is tailored to the specific needs of the organization. Furthermore, the consultant must be able to assess the current talent within the organization and develop a strategy for improving employee engagement, development and retention. By leveraging their expertise in organizational development, talent management consultants can create a work environment that fosters growth, innovation and productivity.
Talent Operations Manager, Talent Analyst, and Talent Performance Consultant are related jobs you may like.
Frequent Interview Questions
What have been your most successful talent management initiatives?
How do you stay up to date on the latest trends and best practices in talent management?
What strategies do you use to ensure that the talent management processes are efficient and effective?
Describe a time when you had to implement a new talent management system.
How have you successfully managed difficult employee relations issues?
What methods have you used to maximize employee engagement and performance?
How have you incorporated technology into your talent management processes?
Describe a successful project you worked on that involved developing and implementing a new talent management program.
What experience do you have in recruiting, training and development, and succession planning?
How do you ensure that the talent management strategies align with the organization's goals and objectives?
Common Tools in Industry
Applicant Tracking System (ATS). A software application designed to help recruiters and employers manage job applicants, track resumes, and assess potential candidates. (eg: Taleo, iCIMS)
Onboarding Software. A tool used to help new employees become familiar with their new role and the company. It can include onboarding tasks such as setting up accounts, providing training materials, and scheduling employee orientation events. (eg: BambooHR)
Performance Management Software. A tool designed to help employers track and evaluate employee performance. It can include goals and objectives, performance metrics, and feedback tools. (eg: Clear Review, People HR)
Learning Management System (LMS). A tool used to create, deliver, and manage digital learning experiences. It can include features such as course authoring, assessments, content delivery, and analytics. (eg: Moodle, Docebo)
Employee Engagement Software. A tool used to measure and improve employee engagement. It can include features such as surveys, goal tracking, feedback tools, and recognition systems. (eg: Workplace by Facebook)
Professional Organizations to Know
Society for Human Resource Management (SHRM)
International Public Management Association for Human Resources (IPMA-HR)
American Management Association (AMA)
Association for Talent Development (ATD)
Chartered Institute of Personnel and Development (CIPD)
National Human Resources Association (NHRA)
International Association of Facilitators (IAF)
Institute of Management Consultants (IMC)
International Coaching Federation (ICF)
Institute for Human Resources Professionals (IHRP)
We also have Talent Research Analyst, Talent Management Analyst, and Talent Intelligence Strategist jobs reports.
Common Important Terms
Recruiting. The process of sourcing and selecting qualified candidates for open positions.
Performance Management. The process of developing and managing an employee's performance in order to achieve desired goals and objectives.
Training and Development. The process of providing employees with tools, knowledge, and resources to improve their job performance.
Workforce Planning. A systematic process of analyzing current and future workforce needs to ensure a company has the right number of employees, with the right skills, in the right positions at the right time.
Succession Planning. The process of identifying and developing an organization's potential leaders to ensure continuity of business operations.
Change Management. The process of managing the implementation and execution of organizational change initiatives.
Compensation and Benefits. The process of designing and administering a company's compensation and benefit programs to attract and retain quality employees.
Employee Engagement. The process of creating an environment where employees are motivated, productive, and committed to their work.
Frequently Asked Questions
What services do Talent Management Consultants provide?
Talent Management Consultants help organizations to identify, develop and retain the best employees by providing strategic advice and customized solutions in areas such as talent acquisition, performance management, leadership development, career development and succession planning.
What qualifications are required to become a Talent Management Consultant?
To become a Talent Management Consultant, individuals typically require a combination of business experience, knowledge of human resources, and a degree in organizational psychology or a related field. Professional certifications such as the Certified Professional in Talent Development (CPTD) or the Society for Human Resource Management (SHRM) Certified Professional (SHRM-CP) can also be beneficial.
How do Talent Management Consultants help organizations?
Talent Management Consultants help organizations to identify and develop talent, plan for succession, improve performance, and create a culture of employee engagement. They also provide advice on how to attract and retain top talent, create attractive compensation packages, and develop effective training and development strategies.
How much do Talent Management Consultants charge?
The fees charged by Talent Management Consultants vary depending on the scope of the project and the level of experience of the consultant. On average, consultants charge between $100 and $250 per hour, with project fees ranging from $2,000 to $50,000 or more.
What are the benefits of working with a Talent Management Consultant?
Working with a Talent Management Consultant can provide many benefits to an organization, including improved employee morale, increased productivity and cost savings through improved recruitment and retention processes. They can also help organizations to create an environment that encourages and rewards excellence, as well as identify opportunities for growth and development.
What are jobs related with Talent Management Consultant?
Web Resources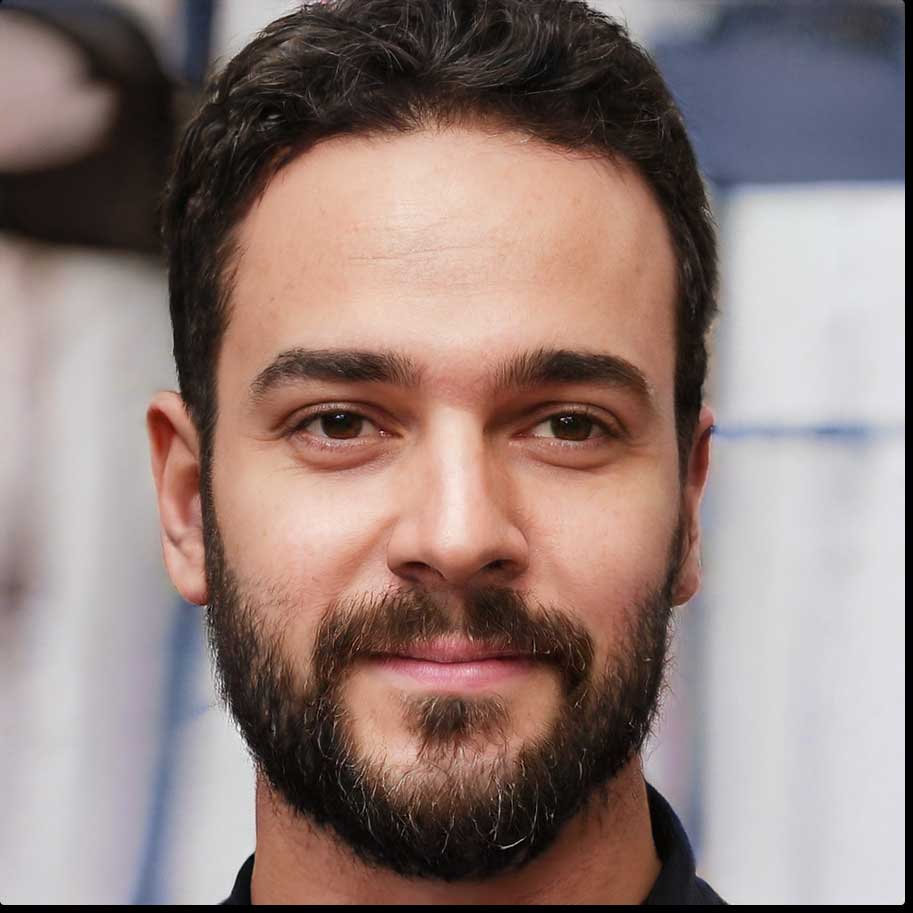 Reviewed & Published by Albert
Submitted by our contributor
Talent Category