The lack of a robust Talent Acquisition Lead can have a negative effect on an organization's ability to attract, hire, and retain top talent. Companies without an effective Talent Acquisition Lead can suffer from an inexperienced team, longer hiring cycles, a lack of diversity, and a lack of competitive advantages in the market. This can result in decreased morale, higher employee turnover, and decreased productivity.
It is essential for organizations to invest in a qualified Talent Acquisition Lead who understands the competitive landscape and is equipped to find and hire the most qualified candidates. This investment can lead to a more experienced team, faster hiring cycles, increased diversity and competitive advantages that will ultimately result in increased morale, lower employee turnover, and increased productivity.
Steps How to Become
Obtain a Bachelor's Degree. The first step to becoming a Talent Acquisition Lead is to obtain a bachelor's degree in human resources, organizational development, or a related field. Many employers require candidates to have a minimum of a bachelor's degree in order to be considered for the position.
Gain Work Experience. Once you have obtained a bachelor's degree, it is important to gain relevant work experience in the field of talent acquisition. This can include internships, part-time positions, or full-time roles in recruitment, staffing, and/or human resources.
Earn Professional Certifications. The next step to becoming a Talent Acquisition Lead is to earn professional certifications related to talent acquisition and recruitment. This can include certifications from the Society for Human Resources Management (SHRM), the American Staffing Association (ASA), or other organizations.
Develop Leadership Skills. In addition to the above qualifications, it is important for aspiring Talent Acquisition Leads to develop leadership skills. This can include taking courses on management, leadership, and negotiation.
Demonstrate Success. Finally, it is important for aspiring Talent Acquisition Leads to demonstrate success in their current roles. This can include developing successful recruitment strategies and achieving hiring goals.
Talent Acquisition is a critical function of any organization. Keeping up with the ever-evolving recruitment landscape and staying efficient is essential for success. Employers need to ensure they are leveraging modern recruiting tactics, such as leveraging social media, expanding their reach to diverse talent, and using predictive analytics.
By using these practices, employers can increase their visibility to desired candidates, create a more competitive recruiting process, and ultimately source the best talent available. employers must stay organized and develop creative approaches to recruitment in order to maximize efficiency. This could include creating a more streamlined sourcing process, utilizing automation for mundane tasks, and developing recruiting software to streamline processes.
Taking the necessary steps to remain current and efficient will allow employers to source the best talent available and ultimately result in a successful hiring process.
You may want to check Talent Operations Manager, Talent Brand Manager, and Talent Acquisition Specialist Senior for alternative.
Job Description
Talent Acquisition Manager
Talent Acquisition Specialist
Talent Acquisition Coordinator
Recruiting Operations Analyst
Recruiting Coordinator
Technical Recruiter
Campus Recruiter
Diversity Recruiter
Executive Recruiter
Sourcing Strategist
Skills and Competencies to Have
Strategic Thinking
Relationship Management
Talent Acquisition Process Knowledge
Project Management
Recruiting and Sourcing Strategies
Networking and Negotiation Skills
Interviewing and Assessment Techniques
Performance Management
Budgeting and Cost Control
Leadership and Communication
Market and Industry Knowledge
Diversity and Inclusion Strategies
Employment Law Knowledge
Data Analysis and Reporting
Multi-tasking and Time Management
Talent Acquisition Lead is an essential role in an organization as they are responsible for identifying and hiring top talent. The ability to locate and attract highly qualified candidates is essential in this role, as it requires extensive knowledge of the organization and the current job market. having excellent interpersonal skills is a must in order to effectively communicate with potential candidates and provide them with a positive experience.
In addition, strong organizational skills are also key in order to ensure that recruitment processes are running smoothly, and that all necessary data is being tracked. Lastly, the ability to interpret data and use it to develop creative strategies to acquire talent is critical in order to remain competitive in the current job market. With these skills, Talent Acquisition Leads are able to successfully find the best talent for their organization and help them reach their goals.
Talent Sourcing Specialist, Talent Acquisition Internship Coordinator, and Talent Technology Architect are related jobs you may like.
Frequent Interview Questions
What experience do you have in leading the talent acquisition process?
How do you ensure a smooth and successful recruitment process?
What strategies do you employ to source and engage top talent?
How do you stay abreast of the latest recruiting trends in the industry?
How do you develop relationships with hiring managers to ensure they get the right talent?
How do you use data to inform your recruiting decisions?
How do you handle challenges that arise during the recruiting process?
Describe a time when you successfully identified and acquired a hard-to-find candidate.
What steps do you take to ensure a positive candidate experience?
How do you motivate and manage a team of recruiters?
Common Tools in Industry
Applicant Tracking System (ATS). A software platform used to manage the recruitment process, from job postings to candidate selection. (eg: Greenhouse ATS)
Video Interviewing Platform. A platform used to facilitate online video interviews with job candidates. (eg: HireVue)
Recruiting Automation Platform. Software that automates mundane recruiting tasks such as scheduling interviews and tracking job applications. (eg: Lever Automation Platform)
Job Boards. Online platforms where employers can post job openings and candidates can search for open positions. (eg: Indeed)
Talent Acquisition Software. Software solutions designed specifically to help recruiters source, attract, and hire talent. (eg: iCIMS Talent Acquisition Platform)
Social Media Platforms. Platforms such as LinkedIn, Facebook and Twitter are used for sourcing and engaging potential job candidates. (eg: LinkedIn)
Employee Referral Programs. Programs that incentivize employees to refer their friends and contacts for open positions. (eg: Workable Referrals)
Recruiting Agency Toolkits. Toolkits designed to help recruiting agencies with their recruitment processes. (eg: Bullhorn Agency Toolkit)
Professional Organizations to Know
Society for Human Resource Management (SHRM)
American Staffing Association (ASA)
National Association of Colleges and Employers (NACE)
WorldatWork
Professional Association of Resume Writers and Career Coaches (PARW/CC)
National Association of Professional Background Screeners (NAPBS)
Association of Talent Acquisition Professionals (ATAP)
National Association of Temporary and Staffing Services (NATSS)
Association of Executive Search Consultants (AESC)
Institute of Recruitment Professionals (IRP)
We also have Talent Engagement Coordinator, Talent Acquisition Technical Recruiter, and Talent Program Coordinator jobs reports.
Common Important Terms
Recruiting. The process of identifying, interviewing, and hiring qualified candidates for a position or organization.
Talent Acquisition. The process of sourcing, assessing, and hiring the best-fit candidate for an open position. This includes understanding the employer's needs, developing job postings, and recruiting and interviewing candidates.
Talent Management. The process of managing an organization's employees in order to maximize their performance, engagement, and productivity. This includes recruiting, onboarding, training, career development, and other activities.
Job Description. A written document that outlines the job duties, expectations, qualifications, and other requirements for a given position.
Onboarding. The process of introducing and orienting new employees to an organization. This includes providing information about the company and its culture, policies, and procedures.
Employee Retention. The process of keeping employees engaged and motivated in order to reduce turnover and increase productivity. This includes creating a positive work environment, providing incentives and recognition, and offering meaningful career development opportunities.
Employee Engagement. A measure of how involved, enthusiastic, and committed an employee is to their organization and their work.
Candidate Experience. A measure of how well a candidate interacts with an organization during the recruitment process. This includes the quality of communication between the employer and the candidate, the interview process, and the onboarding experience.
Frequently Asked Questions
What is the primary responsibility of a Talent Acquisition Lead?
The primary responsibility of a Talent Acquisition Lead is to identify, engage, and recruit qualified candidates to fill open positions within an organization.
What key skills are required for a Talent Acquisition Lead?
A Talent Acquisition Lead must possess excellent communication skills, have an understanding of relevant recruitment strategies and technology, have the ability to build relationships with candidates, and must be organized and detail-oriented.
What is the average salary for a Talent Acquisition Lead?
According to Salary.com, the median salary for a Talent Acquisition Lead is $85,000 per year.
How many candidates does a Talent Acquisition Lead typically interview per week?
The number of candidates a Talent Acquisition Lead interviews per week can vary depending on the size of the organization and the number of open positions. Generally, it is expected that at least 5-10 candidates are interviewed on a weekly basis.
What is the best way for a Talent Acquisition Lead to find qualified candidates?
The best way for a Talent Acquisition Lead to find qualified candidates is by utilizing various recruiting channels such as job boards, social media, professional networking sites, and referrals from current employees. Additionally, attending job fairs can be an effective way to find candidates.
What are jobs related with Talent Acquisition Lead?
Web Resources
Talent Acquisition and Diversity | Harvard Human Resources hr.harvard.edu
Talent Acquisition | Human Resources | University of … www.hr.pitt.edu
Talent Acquisition – HR & Payroll - George Mason University hr.gmu.edu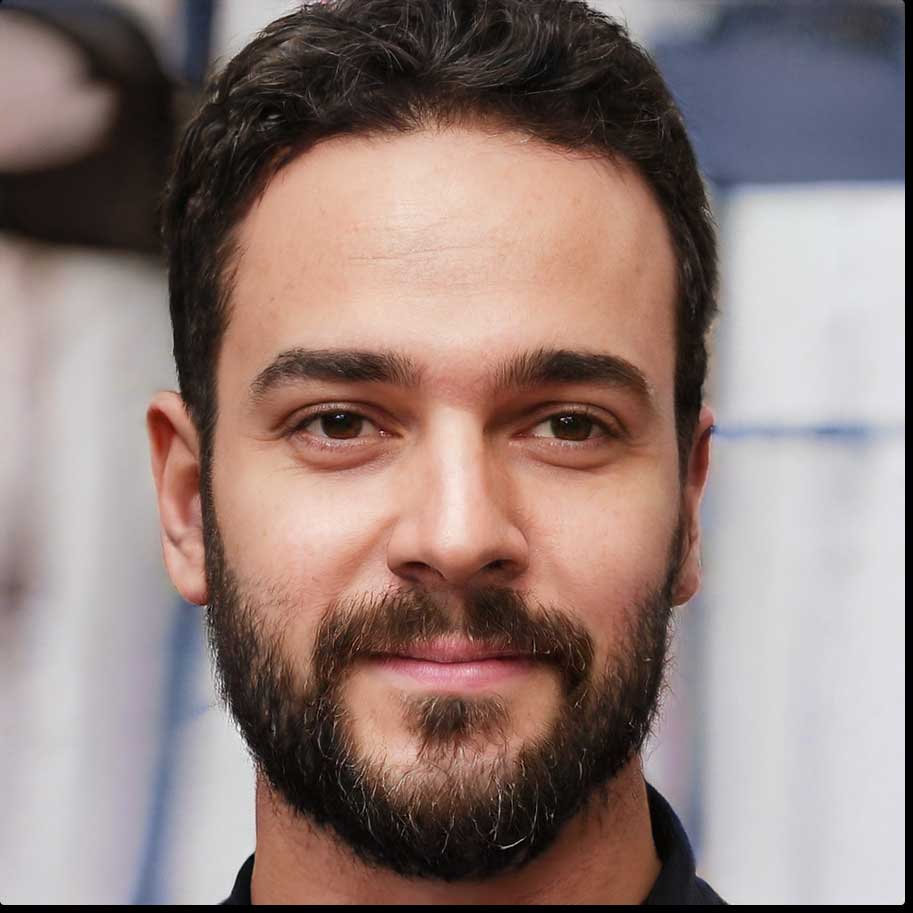 Reviewed & Published by Albert
Submitted by our contributor
Talent Category