Talent pipeline managers play a critical role in the success of organizations by ensuring that the right people are in the right roles at the right times. By creating a talent pipeline, they are able to identify potential candidates and build relationships with them as they develop their skills and experience. This helps to reduce employee turnover and fill key roles more quickly and cost-effectively.
by understanding the needs of the organization, talent pipeline managers can ensure that they are recruiting the right people with the right skills and abilities to fit into the organizational culture. this leads to increased productivity, improved morale, and increased profitability for the organization.
Steps How to Become
Earn a Bachelor's Degree. To become a Talent Pipeline Manager, you will need to earn a bachelor's degree in a field related to human resources, such as business administration, human resources management, or organizational psychology.
Gain Experience. You'll need to gain experience in recruiting, hiring, and managing personnel. Consider working in an administrative role for a staffing agency or a human resources department.
Earn Your Certification. Consider earning certification through the Society for Human Resource Management (SHRM). The SHRM Certified Professional (SHRM-CP) certification demonstrates your expertise in talent management.
Develop Your Skills. Talent Pipeline Managers need to be proficient in a range of skills, including communication, problem-solving, and customer service. Consider taking classes or workshops in these areas to expand your skillset.
Network. Build relationships with hiring managers, recruiters, and other professionals in the field. This will help you gain access to the latest job openings and make valuable connections.
Prepare Your Resume. Create a resume that showcases your skills and experience. Make sure to include any certifications or special training you may have received.
Apply for Jobs. Begin searching for Talent Pipeline Manager jobs and apply to those that fit your qualifications. Use your network to get referrals and apply with confidence.
Having a reliable and competent Talent Pipeline Manager can be essential to the success of any organization. The manager is responsible for identifying, attracting, and engaging top talent that can help the company reach its goals. This involves having a thorough understanding of the organization's current and future needs, as well as being able to identify the most suitable candidates for each role.
The manager must also be able to effectively market the company to potential hires, and actively engage with them throughout the recruitment process. When done correctly, this can lead to a larger, more diverse pool of talented employees that are prepared to move the organization forward. On the other hand, if done poorly, it can result in missed opportunities or even a lack of qualified candidates altogether.
having a competent and reliable Talent Pipeline Manager is key to ensuring that an organization has access to the best available talent.
You may want to check Talent Development Manager, Talent Recruiting Operations Manager, and Talent Acquisition Marketing Manager for alternative.
Job Description
Recruiting Coordinator: Responsible for managing the recruitment process, including sourcing, screening, and scheduling interviews.
Talent Acquisition Specialist: Responsible for sourcing, screening, and interviewing potential candidates.
Recruiting Manager: Responsible for developing and executing a recruitment strategy to attract top talent.
Employer Brand Manager: Responsible for creating and managing an employer brand to attract the best candidates.
Talent Pipeline Manager: Responsible for managing the talent pipeline and tracking the progress of candidates throughout the hiring process.
Candidate Relationship Manager: Responsible for developing relationships with candidates and providing them with a positive recruitment experience.
Diversity and Inclusion Director: Responsible for creating a diverse and inclusive work environment and ensuring equal opportunity for all candidates.
Hiring Manager: Responsible for leading the hiring process, including interviewing, evaluating, and selecting candidates.
Skills and Competencies to Have
Knowledge of recruitment and talent acquisition best practices
Excellent communication skills
Critical thinking and problem solving abilities
Ability to develop and maintain relationships with target audiences
Understanding of the labor market and trends in the job market
Knowledge of sourcing strategies, including social media
Experience with applicant tracking systems and databases
Ability to analyze data and make recommendations
Excellent organizational and project management skills
Ability to develop strategies to meet organizational goals
Understanding of data protection and privacy regulations
Ability to evaluate candidate performance and provide feedback
Ability to develop and execute effective hiring plans
The role of a Talent Pipeline Manager is to identify and nurture emerging talent in order to create a sustainable source of highly qualified candidates for the organization. To be successful in this role, it is essential to have strong communication and relationship-building skills. As Talent Pipeline Managers must establish relationships with potential candidates, they must be able to explain the organization's mission and values in a way that resonates with the target audience.
They must also be able to identify the skills, motives, and interests of potential candidates in order to assess if they are a good fit for the organization. Talent Pipeline Managers must be able to develop effective strategies to attract and retain top talent, such as developing effective recruitment campaigns, utilizing social media platforms to advertise job opportunities, and providing competitive compensation packages. By leveraging their communication, relationship-building, and assessment skills, Talent Pipeline Managers can ensure that the organization has access to the best possible talent.
In turn, this will lead to better hiring decisions and help the organization achieve its long-term goals.
Talent Relationship Coordinator, Talent Solutions Analyst, and Talent Research Analyst are related jobs you may like.
Frequent Interview Questions
What experience have you had in talent pipeline management?
What strategies have you utilized to build and maintain an effective talent pipeline?
How do you ensure that the right talent is identified and recruited for open positions?
How do you stay current with industry trends and best practices related to talent pipeline management?
Describe a successful initiative or program you've implemented to enhance the candidate experience.
What methods have you used to source, assess and track potential candidates?
How do you ensure that the employer brand remains consistent throughout the candidate journey?
How do you foster relationships with top-tier candidates and encourage them to apply for positions?
How do you measure the success of your talent pipeline initiatives?
What challenges have you faced when managing a talent pipeline, and how did you overcome them?
Common Tools in Industry
ATS (Applicant Tracking System). A software application that helps recruiters manage job postings, track applicants and keep candidate information organized. (e. g. Lever, Greenhouse)
CRM (Customer Relationship Management). A platform used to store and manage customer data, track customer interactions and analyze customer behavior. (e. g. Salesforce, HubSpot)
Predictive Analytics. A tool used to predict future outcomes using historical data. (e. g. Zoho Analytics, PeopleFluent)
Job Boards. An online platform used to post job opportunities and allow candidates to search and apply for them. (e. g. Monster, Indeed)
Assessments. A tool to measure skills, knowledge, interests and other characteristics of job applicants. (e. g. Criteria Corp, Assessment Technologies Institute)
Social Media Recruiting. A strategy used to source candidates through online platforms such as LinkedIn and Twitter. (e. g. Jobvite, Hiretual)
Video Interviews. A tool used to conduct interviews with job applicants over video conferencing software. (e. g. SparkHire, VidCruiter)
Onboarding Software. A tool used to help new employees transition smoothly into the company and its culture. (e. g. BambooHR, Preboard)
Professional Organizations to Know
American Staffing Association
National Association of Professional Recruiters
Society for Human Resource Management
National Association of Colleges and Employers
Association of Talent Acquisition Professionals
World at Work
Institute of Recruitment Professionals
American Association of Recruiters
National Association of Diversity Officers in Higher Education
American Association of Executive Recruiters
We also have Talent Retention Manager, Talent Mobility Coordinator, and Talent Intelligence Strategist jobs reports.
Common Important Terms
Talent Acquisition. The process of identifying, attracting, and hiring qualified employees for an organization.
Talent Management. The process of managing an organization's human capital to ensure that it has the right people in the right positions at the right time.
Recruiting. The process of searching for and attracting potential job candidates for an organization.
Applicant Tracking System (ATS). Software used to manage and store information about job applicants.
Candidate Relationship Management (CRM). Software used to track interactions with potential job candidates.
Onboarding. The process of integrating new employees into an organization and providing them with the resources and training they need to succeed.
Employer Branding. The process of creating a company's identity, values, and mission as a way to attract and retain qualified employees.
Workforce Planning. The process of predicting future staffing needs and developing strategies to meet those needs.
Talent Pipeline. A system of tracking and managing relationships with potential job candidates over time.
Frequently Asked Questions
What is Talent Pipeline Manager?
Talent Pipeline Manager is a software platform designed to help organizations manage their talent pipeline and identify, attract, and retain top talent.
What types of features does Talent Pipeline Manager offer?
Talent Pipeline Manager offers a suite of features including job postings, automated candidate tracking, analytics and reporting, talent pool management, and more.
How can Talent Pipeline Manager help with recruiting?
Talent Pipeline Manager can help streamline the recruiting process by automating tasks such as posting jobs, tracking candidates, and analyzing data. This can help organizations identify the best candidates faster and make better hiring decisions.
Does Talent Pipeline Manager integrate with other systems?
Yes, Talent Pipeline Manager integrates with popular Applicant Tracking Systems (ATS) such as Workable, Lever, and Greenhouse, as well as other HR systems such as BambooHR and Gusto.
Are there any costs associated with using Talent Pipeline Manager?
Yes, Talent Pipeline Manager is a subscription-based service with plans starting at $99/month.
What are jobs related with Talent Pipeline Manager?
Web Resources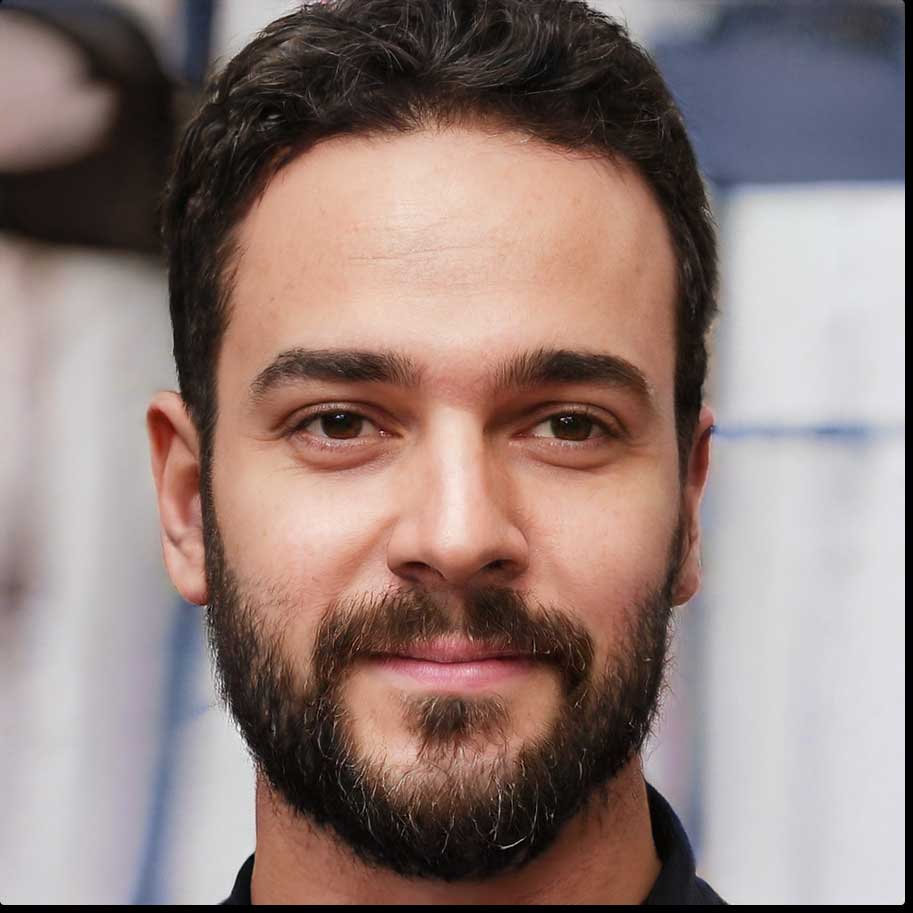 Reviewed & Published by Albert
Submitted by our contributor
Talent Category