The growth of the digital economy has had a significant impact on the role of Talent Brand Managers. With the increased use of social media and online platforms, Talent Brand Managers are now tasked with creating and implementing strategies that attract, engage, and retain top talent. This means they need to understand the values and culture of their organization, as well as the current trends in the talent market.
They must be able to create engaging content, develop effective recruitment campaigns, and use data-driven insights to increase their employer brand visibility. If successful, Talent Brand Managers can help their organization stand out from the crowd and attract the best and brightest talent.
Steps How to Become
Earn a Bachelor's Degree. A bachelor's degree in marketing, business, communications, or a related field is typically required for a career as a talent brand manager. Courses in public relations, consumer behavior, market research, creative writing, and digital media are beneficial to aspiring talent brand managers.
Gain Experience. Employers typically seek experienced talent brand managers who have a background in marketing and advertising. Candidates should look for opportunities to gain experience in marketing, advertising, social media, and public relations.
Become Certified. Professional certifications in marketing, public relations, and advertising are beneficial for aspiring talent brand managers. These certifications demonstrate a commitment to the profession and provide an opportunity to learn the latest trends and best practices.
Develop Your Skills. Talent brand managers must be proficient in areas such as research, analytics, writing, and communication. They should be comfortable using digital media platforms and have an understanding of relevant legal regulations. Additionally, they must be knowledgeable about the company's values and culture.
Network. Attending industry events and conferences can help talent brand managers stay up-to-date on the latest trends and build valuable relationships with potential employers. Joining professional organizations and engaging with other professionals on social media is also a great way to build your network.
A successful Talent Brand Manager must be reliable and efficient to ensure the success of their organization. To achieve this, they must be organized and prioritize tasks, develop a strategy for managing their workload and ensure that tasks are completed on time. They must also be proactive in their approach to problem-solving, think ahead and anticipate potential issues.
they must be able to effectively manage their team and build strong relationships with internal and external stakeholders. By taking these steps, a Talent Brand Manager can ensure that their organization operates smoothly and efficiently, while building a strong professional reputation.
You may want to check Talent Analyst, Talent Pipeline Manager, and Talent Sourcing Specialist for alternative.
Job Description
Develop and execute talent brand strategies to attract, engage and retain top talent.
Manage the company's online presence on various job boards, social media channels and other job search websites.
Analyze and report on recruitment data to identify areas of improvement.
Collaborate closely with the recruitment and marketing teams to ensure a cohesive and consistent message is delivered to potential candidates.
Create content for job postings, employer branding and recruitment campaigns.
Develop innovative recruiting strategies that focus on identifying and engaging passive candidates.
Leverage existing relationships to source and attract key talent.
Monitor industry trends and competitor activity to ensure the company's talent brand remains competitive.
Evaluate recruitment performance data to inform future strategies.
Manage the budget for talent brand initiatives.
Skills and Competencies to Have
Knowledge of talent brand strategies and initiatives.
Understanding of employer branding and recruitment practices.
Ability to develop creative and effective talent brand campaigns.
Ability to design, implement, and monitor talent brand initiatives.
Experience in driving employer brand awareness through social media, websites, and other digital channels.
Ability to identify, analyze, and interpret data from various sources.
Excellent communication and people management skills.
Strong project management skills.
Excellent organizational and time-management skills.
Ability to work effectively on cross-functional teams.
Knowledge of relevant laws and regulations regarding talent branding and recruitment practices.
Proficiency in MS Office, Adobe Photoshop, Adobe InDesign, and other relevant software.
Talent brand managers are responsible for ensuring a company's talent brand is well-maintained and accurately reflects the company's mission and values. This requires a blend of technical and interpersonal skills, but the most important for success in this role is the ability to effectively communicate. Effective communication involves being able to share ideas, thoughts, and strategies in a way that is clear and understandable to everyone involved.
Talent brand managers must be confident public speakers, be able to clearly articulate their ideas, and know how to adjust their communication style to different audiences. they must possess excellent listening skills, enabling them to learn from client feedback and adjust their strategies accordingly. Finally, strong writing skills are essential for creating effective materials to promote the company and its talent brand, such as blog posts, emails, and conference presentations.
All of these skills combined will allow talent brand managers to build strong relationships with key stakeholders, increase employee engagement and satisfaction, and ensure a positive company reputation.
Talent Recruiting Operations Manager, Talent Solutions Manager, and Talent Intelligence Strategist are related jobs you may like.
Frequent Interview Questions
How do you ensure your team is able to deliver a consistent and cohesive message about the company's talent brand?
What strategies have you employed to increase the visibility of the organization's talent brand?
How do you measure the success of your talent branding initiatives?
What techniques do you use to engage with potential job candidates?
How do you handle negative press or feedback about the company's talent brand?
What experience do you have in working with storytellers and influencers to further the organization's talent brand?
What strategies do you use to ensure that the company's talent brand remains relevant and up-to-date?
How do you use digital marketing campaigns to promote the organization's talent brand?
What methods do you use to track changes in the external environment that could potentially impact the company's talent brand?
What processes do you have in place to ensure that all stakeholders are kept informed of changes to the organization's talent brand?
Common Tools in Industry
Social Media Management Tools. These tools help manage and monitor social media accounts, such as scheduling posts, tracking analytics, and responding to messages. (eg: Hootsuite)
Content Management Systems. These systems allow for the creation, editing, and publishing of content on websites and blogs. (eg: WordPress)
Search Engine Optimization Tools. These tools help websites improve their visibility in search engine results pages. (eg: SEMrush)
Employee Advocacy Platforms. These platforms enable businesses to leverage their employees' social networks to promote their brand. (eg: Bambu)
Recruitment Platforms. These platforms help companies find and hire the best talent through job postings, applicant tracking, and automated workflows. (eg: Lever)
Applicant Tracking Systems. These systems help organizations manage the entire hiring process from job posting to onboarding. (eg: Greenhouse)
Digital Advertising Platforms. These platforms allow companies to target specific audiences with digital ads across multiple channels. (eg: Google Ads)
Professional Organizations to Know
Society for Human Resource Management (SHRM)
Association of Talent Acquisition Professionals (ATAP)
National Association of Colleges and Employers (NACE)
Institute for Corporate Productivity (i4cp)
International Association of Business Communicators (IABC)
WorldatWork
Chartered Institute of Personnel and Development (CIPD)
American Marketing Association (AMA)
Employer Branding Institute
Employer Branding Network
We also have Talent Management Consultant, Talent Advisor, and Talent Scouting Manager jobs reports.
Common Important Terms
Employer Branding. The process of creating a positive perception of an employer in the eyes of current and potential employees.
Employee Engagement. A measure of how motivated and committed an employee is to their job and workplace.
Internal Communication. The way in which organizations communicate with their current and former employees.
Recruitment Marketing. The process of using marketing techniques to attract and engage potential candidates for open positions in an organization.
Candidate Experience. The perception of a job seeker about their entire recruitment journey, from application to onboarding.
Talent Pipeline. An organized system that allows employers to identify, nurture, and deploy qualified candidates for current and future open positions.
Diversity & Inclusion. A deliberate effort to create a workplace where everyone is welcome and respected regardless of their gender, race, ethnicity, sexual orientation, or other characteristics.
Employer Value Proposition (EVP). A statement that outlines the benefits that an organization provides to its employees, such as pay, culture, work-life balance, and career development opportunities.
Frequently Asked Questions
What is a Talent Brand Manager?
A Talent Brand Manager is responsible for developing and managing an organization's employer brand to attract and retain talent.
What skills and qualifications are necessary to be a Talent Brand Manager?
Talent Brand Managers should have a strong understanding of marketing, communications, and recruiting. They should also possess excellent writing, interpersonal, and presentation skills. Additionally, they must be proficient with various digital tools and platforms, such as social media, job boards, and applicant tracking systems.
What are some of the day-to-day duties of a Talent Brand Manager?
A Talent Brand Manager is responsible for developing and executing strategies that strengthen an organization's employer brand. This includes writing compelling job descriptions and other content, creating engaging marketing campaigns, monitoring key performance indicators (KPIs), and optimizing hiring channels.
What metrics does a Talent Brand Manager use to measure success?
Talent Brand Managers typically measure success through KPIs such as applicant engagement rate, time to hire, diversity of hires, cost per hire, and employee satisfaction.
What makes a successful Talent Brand Manager?
Successful Talent Brand Managers have the ability to stay organized while managing multiple projects and tasks. They must be creative and have a good understanding of the latest technology. Additionally, they must be able to collaborate effectively with colleagues across departments and have a passion for employer branding.
What are jobs related with Talent Brand Manager?
Web Resources
What Is a Talent Manager? | GCU Blog - gcu.edu www.gcu.edu
Talent Management - Human Resources Administration hra.iupui.edu
Talent Acquisition and Talent Management: What HR Professionals ... - … online.uwp.edu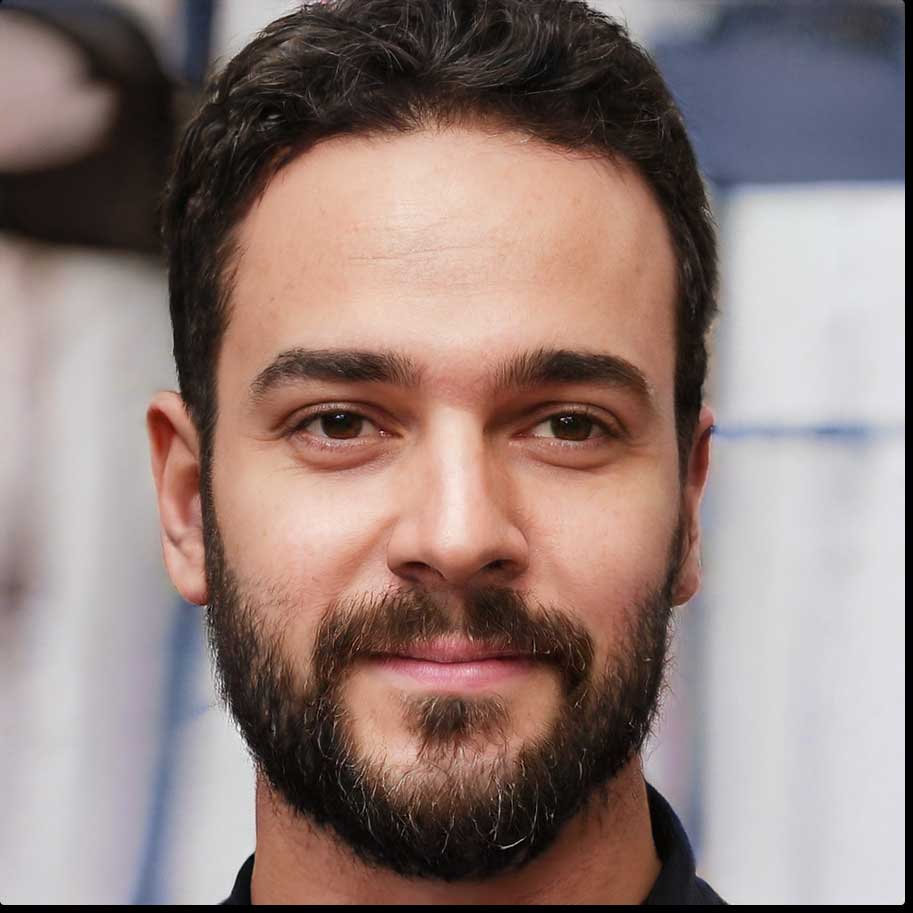 Reviewed & Published by Albert
Submitted by our contributor
Talent Category