The lack of a Talent Program Manager can have a significant effect on a company's ability to attract and retain top talent. Without a Talent Program Manager, there will be no one to oversee the development and execution of programs that can help the company recruit the best and brightest employees. Additionally, without a Talent Program Manager, there will be no one to ensure that compensation and benefits packages are competitive in the marketplace, which can lead to a drop in morale and employee engagement. Furthermore, without a Talent Program Manager, the company may struggle to create a culture of learning, development, and career growth, which can lead to higher turnover rates and difficulty in achieving organizational goals.
Steps How to Become
Obtain a Bachelor's Degree. Most Talent Program Manager positions require a bachelor's degree in human resources, business administration, organizational management, or a related field.
Consider Relevant Certifications. Obtaining certifications in areas such as human resources, talent management, or project management may increase job opportunities and earning potential.
Gain Relevant Work Experience. Many Talent Program Manager jobs require several years of experience in talent management, organizational development, or a related field.
Network. Participating in professional organizations and attending industry events can help you make contacts in the field and find out about job opportunities.
Consider Graduate Studies. Pursuing a master's degree, such as an MBA or MHRM (Master of Human Resource Management) may help you advance your career and stand out in the job market.
The success of a Talent Program Manager depends on their ability to find reliable and qualified talent. This requires cultivating and sustaining relationships with professionals, research into industry trends and expertise, and staying informed about the latest technology and resources available. To be successful in this role, Talent Program Managers must invest time and resources in understanding the needs of their organization and the potential talent they may need to fill positions.
they must be able to evaluate candidates on the basis of their skills, qualifications, and potential fit with the team and organization. Finally, they must be capable of creating and managing programs that incentivize qualified professionals to join their organization. By doing so, Talent Program Managers will ensure that their organization is able to attract and retain reliable and qualified talent.
You may want to check Talent Solutions Manager, Talent Acquisition Analyst, and Talent Coordinator for alternative.
Job Description
Develop and manage the organization's talent program strategy to ensure best practices are utilized
Design and implement the talent program to ensure alignment with organizational objectives
Monitor program performance and develop action plans to ensure goals are achieved
Collaborate with different stakeholders to identify, develop and implement new initiatives
Analyze employee data and develop insights to inform talent program decisions
Lead the development of reports and presentations to share program performance
Manage vendor relationships to ensure quality of program offerings
Identify cost savings opportunities and develop strategies to reduce expenses
Develop recruiting plans to attract and retain top talent
Monitor industry trends and benchmark against leading practices to ensure program relevance
Skills and Competencies to Have
Project Management: Ability to manage complex projects and coordinate teams to complete tasks in a timely and efficient manner.
Communication: Excellent written and verbal communication skills with the ability to effectively communicate with stakeholders at all levels.
Relationship Building: Effective ability to develop relationships with internal and external partners, as well as potential recruits.
Organizational Skills: Ability to organize and prioritize multiple tasks, maintain accurate records, and meet deadlines.
Talent Acquisition: Knowledge of current talent acquisition strategies and processes, including interviewing and selection techniques.
Training and Development: Ability to design and deliver training programs to support the development of high-potential talent.
Technology: Proficiency in using technology to facilitate the talent program, including applicant tracking systems, databases, and reporting tools.
Analytical Skills: Ability to analyze data and draw meaningful conclusions to drive decisions.
Problem-Solving: Demonstrated ability to identify and solve complex problems quickly and effectively.
Strategic Thinking: Ability to develop innovative solutions that support the organization's goals and objectives.
Talent Program Managers need to possess a variety of skills in order to be successful in their role. Chief among these is the ability to develop and implement effective strategies for talent acquisition, development and retention. Program Managers must be able to identify and attract top talent, as well as provide a framework for team development and growth.
They must also be able to analyze the current workforce, their requirements and their skillsets, and develop strategies to ensure the right people are in the right positions. They must also have excellent communication skills to motivate and engage team members, as well as strong project management and organizational skills to ensure that projects and programs are completed on time and on budget. Without these skills, a Talent Program Manager may be unable to effectively recruit, develop and retain the right talent, leading to decreased employee morale, reduced productivity, and potential financial losses.
Talent Scouting Manager, Talent Acquisition Process Manager, and Talent Acquisition Internship Coordinator are related jobs you may like.
Frequent Interview Questions
How have you ensured that the talent program you have managed has been successful?
How do you go about developing relationships with key stakeholders in a talent program?
Describe the strategies and processes you use to attract, recruit and retain top talent.
How do you measure the success of your talent programs?
What experience do you have in managing a team of talent program professionals?
How do you ensure compliance with laws and regulations related to talent programs?
What techniques do you use to develop effective training and development initiatives?
How do you stay up to date on new trends in talent program management?
How do you handle feedback from participants in a talent program?
What strategies do you use to build trust and credibility with participants in a talent program?
Common Tools in Industry
Applicant Tracking System (ATS). A software platform used to manage the recruitment process, from initial job postings to candidate selection. (eg: Greenhouse)
Interview Scheduling Tool. A tool to help recruiters and hiring managers coordinate interview times with candidates. (eg: Calendly)
Career Page Builder. A platform used to create and manage company career pages with job postings and other relevant information. (eg: Lever)
Video Interviewing Platform. A tool used by recruiters and hiring managers to conduct interviews with candidates over video conference. (eg: Spark Hire)
Automated Reference Checking Software. A platform used to automate the reference checking process for candidates. (eg: Checkster)
Employee Referral Software. A tool to help recruiters source potential candidates from their employee's networks. (eg: ReferralMob)
Assessment Platform. A platform used to evaluate candidate skills and abilities for specific roles. (eg: Criteria Corp)
Employer Branding Software. A tool used to create and manage an employer brand, both online and offline. (eg: Brand Amper)
Professional Organizations to Know
Association of Talent Development (ATD)
National Association of Professional Organizations (NAPO)
International Association for Talent Development (IATD)
Society for Human Resource Management (SHRM)
American Society for Training and Development (ASTD)
Human Resources Professionals Association (HRPA)
Project Management Institute (PMI)
International Coaching Federation (ICF)
American Society for Quality (ASQ)
Institute for Performance and Learning (IPL)
We also have Talent Onboarding Specialist, Talent Management Analyst, and Talent Brand Manager jobs reports.
Common Important Terms
Talent Acquisition. The process of finding and hiring qualified candidates for open positions within an organization.
Talent Development. The process of training and developing existing employees to reach their full potential in their current roles or to expand into new roles.
Performance Management. A system of setting goals and providing feedback and coaching to ensure that employees are meeting their objectives.
Onboarding. A process of introducing a new employee to the organization, its culture, values, policies, and practices.
Employee Engagement. The degree to which employees are motivated, committed, and invested in their work.
Career Path Planning. A process of mapping out an individual's career trajectory in order to reach specific goals.
Succession Planning. A process of identifying and developing internal candidates to fill key positions.
Frequently Asked Questions
What is a Talent Program Manager?
A Talent Program Manager is a professional responsible for developing, executing, and managing a company's talent initiatives and programs. They work to ensure that the organization has the right talent in the right roles at the right times in order to meet its business objectives.
What tasks does a Talent Program Manager typically perform?
A Talent Program Manager typically performs a variety of tasks, including researching and analyzing talent trends, designing and implementing talent management processes, developing recruitment strategies, and providing leadership development opportunities.
What qualifications do you need to become a Talent Program Manager?
To become a Talent Program Manager, you typically need a bachelor's degree in human resources, business, or a related field, as well as experience in talent management. Additional qualifications may include strong communication and organizational skills, knowledge of best practices in talent acquisition and development, and the ability to manage multiple projects at once.
What are some of the key metrics used to measure success in Talent Program Management?
Some of the key metrics used to measure success in Talent Program Management include employee retention rate, time-to-fill, diversity of hires, cost per hire, and employee satisfaction scores.
What challenges do Talent Program Managers face?
Talent Program Managers face a variety of challenges, including staying up-to-date on changing industry trends, developing effective recruiting strategies, and managing competing priorities. Additionally, they may face budget constraints and the challenge of creating programs that appeal to different types of employees.
What are jobs related with Talent Program Manager?
Web Resources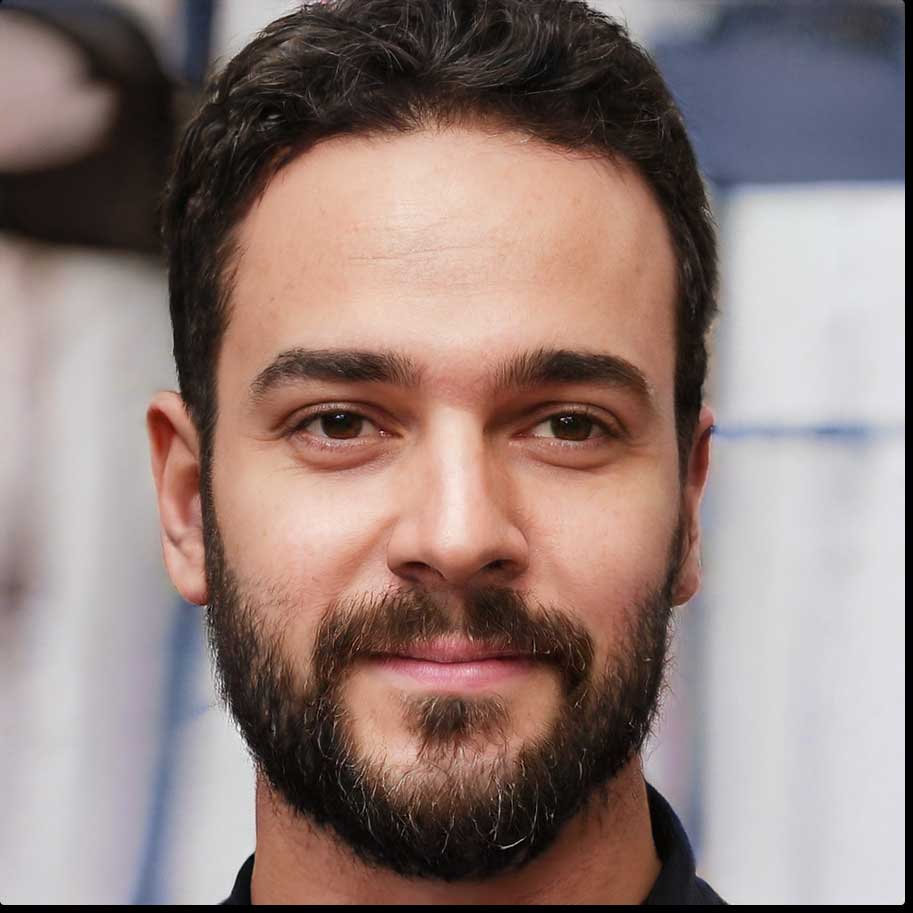 Reviewed & Published by Albert
Submitted by our contributor
Talent Category