How to Be Upholstery Sales Person
- Job Description, Skills, and Interview Questions
Sep 16, 2021 / 5 Minutes Read / By Albert
Upholstery Sales Persons are important in the industry because they not only provide customers with advice and assistance in selecting the right type of upholstery to meet their needs, but they also work to ensure that the customer is satisfied with their purchase. When customers feel informed and happy with their purchase, it creates positive word-of-mouth advertising, which can lead to more sales for the business. Upholstery Sales Persons must also be knowledgeable about the various types of fabrics and materials available for upholstery, as well as the various techniques used to apply them, in order to effectively serve their customers and maximize profits. Also, good customer service skills are essential, as this field of work involves a lot of interpersonal interaction with clients.
Steps How to Become
Obtain a high school diploma or GED. Many employers prefer to hire upholstery salespeople who have a high school diploma or GED.
Consider taking a course in upholstery. Many vocational schools and community colleges offer courses in upholstery. Taking such a course can give you an edge over applicants who do not have any upholstery experience.
Learn about the different types of upholstery materials, fabrics and finishes available. Knowing about the different types of materials and fabrics can be helpful when discussing the options with potential customers.
Gain sales experience. Previous sales experience can be helpful when trying to secure a job in upholstery sales.
Look for job openings in upholstery stores or furniture stores. Many larger stores and furniture retailers have sales positions specifically for upholstery salespersons.
Submit a resume and cover letter to employers. Make sure to highlight any previous sales experience and any knowledge of upholstery materials and fabrics that you may have.
Prepare for the interview. Research the company and practice answering common interview questions in order to be well prepared for the interview.
Secure the job. After successfully completing the interview process, you will be offered the job if the employer feels that you are a good fit for the position.
Upholstery salespeople need to be reliable and capable in order to build trust with their customers. A reliable salesperson will be able to establish trust with clients by consistently keeping promises, meeting deadlines, and providing the best service possible. A capable salesperson must have an understanding of the various fabrics and colors available and how they can be used to complement the customer's home.
They must also have a good grasp of upholstery techniques and be able to properly measure and cut fabric to fit the customer's needs. By having a combination of reliability and capability, an upholstery salesperson can increase their chances of closing a sale and gaining repeat customers.
You may want to check Upholstery Frame Assembler, Upholstery Sales Representative, and Upholstery Pattern Maker for alternative.
Job Description
Greet and assist customers in selecting upholstery products, such as furniture, fabrics, and cushions.
Advise customers on upholstery product features and benefits.
Measure customer spaces and recommend suitable upholstery pieces.
Prepare cost estimates and quotes for customers.
Research the availability of upholstery products and fabrics.
Assist customers in placing special orders for upholstery products.
Manage inventory of upholstery products in the store.
Ensure all upholstery products meet quality standards.
Keep up with current trends in upholstery design and materials.
Network with vendors and manufacturers to stay informed of new products and pricing.
Maintain records of customer orders and payment information.
Process customer payments and provide receipts.
Coordinate with delivery personnel to ensure prompt delivery of upholstery products to customers.
Follow up with customers to ensure satisfaction with their purchases.
Skills and Competencies to Have
Excellent customer service skills
Knowledge of upholstery fabrics and materials
Ability to understand customer needs and preferences
Excellent communication and negotiation skills
Computer literacy and knowledge of relevant software
Ability to effectively manage time and multi-task
Ability to work in a fast-paced environment
Knowledge of furniture and upholstery construction techniques
Knowledge of design principles, trends, and styles
Strong organizational and problem-solving skills
Having strong communication skills is essential for success as an Upholstery Sales Person. When communicating with customers, it is important to be personable, clear, and confident. The ability to listen actively and understand customer needs is essential for successful negotiations, and being able to explain the advantages of a product efficiently can help to close sales.
Furthermore, having an understanding of the fabrics, designs, and other materials used in upholstery can help to inform customers and answer questions. Lastly, having knowledge about the competitors and their products can help to differentiate the Upholstery Sales Person's business from the rest and give customers a better understanding of why they should choose them over others. Good communication skills and knowledge of the industry can be crucial for success as an Upholstery Sales Person.
Upholsterer Assistant, Reupholsterer, and Medical Equipment Upholsterer are related jobs you may like.
Frequent Interview Questions
What experience do you have in upholstery sales?
How would you handle a customer who is unhappy with a product they've purchased?
What strategies do you use to build customer relationships?
What challenges have you faced in upholstery sales and how did you respond?
How do you ensure that customers receive the highest quality upholstery products?
Describe the most successful upholstery sales campaign you have led.
What techniques do you use to stay current with industry trends?
How do you go about understanding customer needs and preferences?
How do you handle difficult conversations with customers about pricing or other issues?
How do you ensure accuracy when taking customer orders?
Common Tools in Industry
Digital Design Software. A computer program used to create digital designs for upholstery, such as fabrics and furniture. (eg: Adobe Photoshop)
Upholstery Tools. Specialized tools used to cut, sew, and install upholstery fabrics. (eg: Upholstery Staple Gun)
Measurement Tools. Devices used to measure the dimensions of furniture and fabric pieces. (eg: Tape Measure)
Fabric Samples. Physical swatches of fabric used to demonstrate colors and textures to customers. (eg: Mohair Fabric Sample)
Sales Tracking Software. Software used to record customer orders, track sales goals, and manage customer relationships. (eg: Salesforce)
Furniture Catalogs. Printed catalogs with images and descriptions of the various furniture pieces available for purchase. (eg: Ethan Allen Catalog)
Professional Organizations to Know
The American Furniture Manufacturers Association (AFMA)
The Association of Contract Furniture Manufacturers (ACFM)
The International Textile and Apparel Association (ITAA)
The International Interior Design Association (IIDA)
The American Society of Interior Designers (ASID)
The International Furnishings and Design Association (IFDA)
The Upholstery and Creative Fabricators Association (UCFA)
The National Leather and Upholstery Trades Association (NLUTA)
The National Association of Furniture Manufacturers (NAFM)
The American Home Furnishings Alliance (AHFA)
We also have Furniture Upholsterer, Recreational Vehicle Upholsterer, and Upholstery Installer Helper jobs reports.
Common Important Terms
Furniture. Pieces of movable objects intended to support various human activities such as seating, sleeping, and working.
Upholstery. The art of covering furniture with fabric and padding to give it a comfortable, stylish look.
Interior Design. The art and science of enhancing the interior of a building to achieve a healthier and more aesthetically pleasing environment.
Fabric Selection. The process of choosing the right fabrics for upholstery projects.
Upholstery Tools. Specialized tools for cutting, measuring, and attaching fabrics and padding to furniture.
Color Theory. A set of principles used to create harmonious color combinations in design.
Sales Techniques. Strategies used to effectively present products or services and close sales.
Frequently Asked Questions
What qualifications are needed to become an Upholstery Sales Person?
To become an Upholstery Sales Person, you should have a high school diploma and experience in sales, customer service, and product knowledge.
What are the duties of an Upholstery Sales Person?
The duties of an Upholstery Sales Person include greeting customers, providing product information, helping customers select the right upholstery products, and processing sales transactions.
How much can an Upholstery Sales Person earn?
An Upholstery Sales Person can earn an average annual salary of $30,000.
What skills are required for an Upholstery Sales Person?
The skills required for an Upholstery Sales Person include strong communication, interpersonal, and problem-solving skills; a good understanding of upholstery products; and the ability to use sales software.
What is the job outlook for Upholstery Sales People?
The job outlook for Upholstery Sales People is positive, with the potential for growth in the industry as more people look for upholstery products for their homes and businesses.
What are jobs related with Upholstery Sales Person?
Web Resources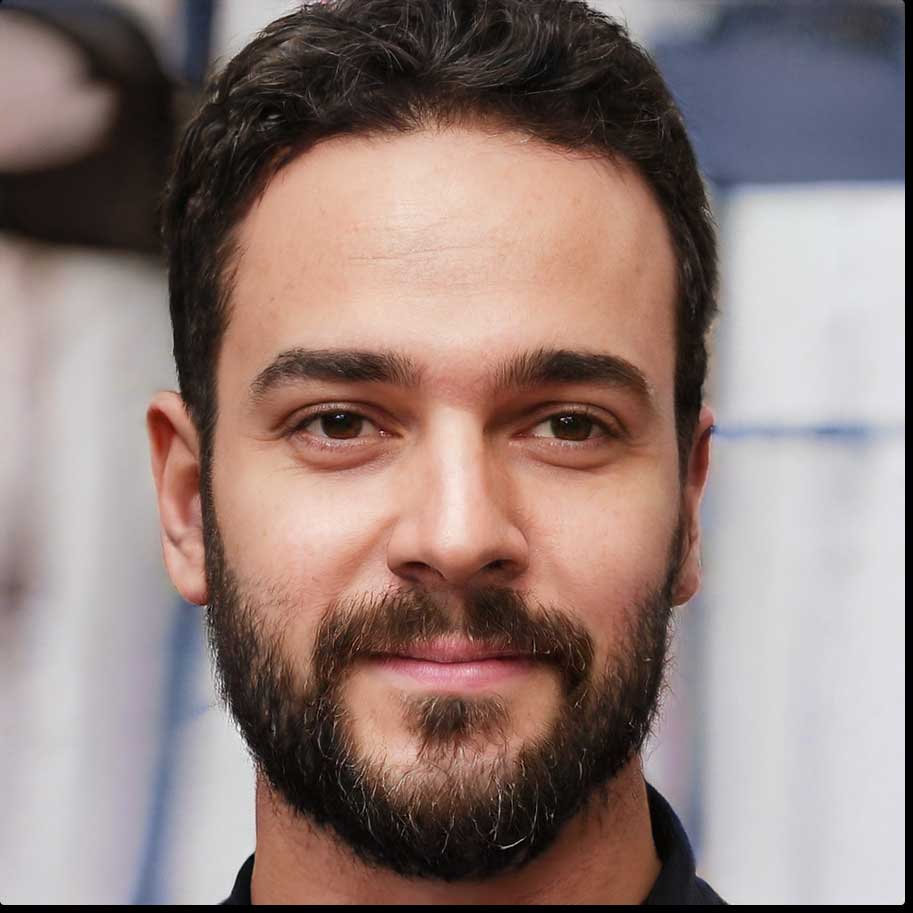 Reviewed & Published by Albert
Submitted by our contributor
Upholsterer Category