How to Be Upholstery Repairer
- Job Description, Skills, and Interview Questions
Aug 12, 2021 / 5 Minutes Read / By Albert
Upholstery repairers play an important role in restoring furniture and other items to their original condition. They use specialized tools and techniques to repair rips, tears, and other damages in the fabric. Their work can help prevent further damage to the item and keep it looking like new for a longer period of time.
working with a professional upholstery repairer can help to extend the life of an item, saving money in the long run. Repairing items quickly and efficiently can also help reduce the amount of waste that goes into landfill sites, which is beneficial for the environment.
Steps How to Become
Develop essential skills. Upholstery repairers must have the ability to use a variety of tools, including power drills, saws, hammers, and upholstery needles. They should also understand how to measure and cut fabric and other materials.
Take classes or workshops. Learning basic upholstery repair techniques and safety protocols is important for becoming an upholstery repairer. Many community colleges and trade schools offer courses, as well as online workshops.
Find an apprenticeship. Apprenticeships are a great way to learn the trade from experienced professionals. Look for apprenticeship opportunities with furniture stores, furniture makers, or upholsterers.
Launch your business. Once you have the necessary skills and experience, you can start your own business as an upholstery repairer. Market your services with local businesses and residential customers, and build a portfolio of before-and-after photos of your work.
Get licensed. Depending on the state you live in, you may need to obtain a license to operate as an upholstery repairer. Check with your local government to find out what regulations apply to your business.
The Upholstery Repairer needs to stay current and competent in their field in order to remain successful. To do this, they must stay up to date on industry trends, learn about new tools and technologies, and read trade publications. attending industry conferences or seminars can provide important insights and information, as well as networking opportunities.
Lastly, staying connected with other Upholstery Repairers can be a great way to stay abreast of the latest techniques and processes. By taking these steps, the Upholstery Repairer can ensure that they remain knowledgeable and effective in their role.
You may want to check Upholstery Installer Helper, Aircraft Upholsterer, and Upholsterer Estimator for alternative.
Job Description
Conduct assessments of damaged furniture and upholstery to determine best repair approach.
Disassemble and reassemble furniture and upholstery as necessary.
Remove existing fabric, foam and other materials from furniture and upholstery.
Measure and cut new fabric, foam and other materials to fit furniture and upholstery.
Securely attach new fabric, foam and other materials to furniture and upholstery.
Create custom upholstery designs to meet customer needs.
Repair or replace broken springs and frames.
Repair tears, holes and other damage to furniture and upholstery.
Clean, condition and polish leather and vinyl furniture.
Apply finishes, such as stains, paints, lacquers and varnishes to furniture and upholstery.
Maintain a safe and clean work environment.
Follow safety guidelines when using chemical solutions and power tools.
Skills and Competencies to Have
Knowledge of upholstery fabrics, textiles and materials
Expertise in upholstery repair and restoration
Ability to repair and replace damaged furniture components
Proficiency in using hand and power tools such as hammers, staplers, and sewing machines
Ability to measure and cut fabric accurately
Excellent hand-eye coordination and attention to detail
Ability to follow instructions and diagrams
Strong customer service skills
Knowledge of safety protocols
Being an upholstery repairer requires a great deal of skill and knowledge. One of the most important skills to have is a good eye for detail. Upholstery repairers must be able to identify potential problems and take the necessary steps to repair them.
They must also be able to identify the correct type of fabric, thread, and other materials needed to make a repair. upholstery repairers must possess a good understanding of the material they are working with, including the properties of different types of fabrics, how to properly sew seams and how to properly clean and maintain upholstery. Having the ability to recognize potential problems and the knowledge to make necessary repairs is essential for upholstery repairers to succeed.
Good customer service is also necessary since customers want their furniture to look perfect. Communication skills are also important since upholstery repairers must be able to explain the repair process to customers. Finally, upholstery repairers must also be well organized, as they will often have a lot of repair jobs at once.
Having the right set of skills, knowledge and experience will ensure that upholstery repairers provide the highest quality services.
Medical Equipment Upholsterer, Industrial Upholsterer, and Upholstery Installer are related jobs you may like.
Frequent Interview Questions
What experience do you have with upholstery repair?
How do you prepare a piece of furniture for upholstery repair?
What techniques do you use to repair fabrics and materials?
What safety measures do you take when working with fabrics and upholstery materials?
What tools and equipment do you use to carry out upholstery repairs?
How do you evaluate the condition of a piece of furniture to determine the best course of action for repair?
Are you familiar with different types of fabrics and upholstery materials?
How do you keep up with changing trends and new technology in upholstery repair?
How do you train new employees in the upholstery repair process?
What challenges have you faced with upholstery repair in the past and how did you overcome them?
Common Tools in Industry
Needle and Thread. For stitching fabric together, (eg: Sewing a tear in a cushion).
Padding and Foam. To replace worn out padding and cushioning, (eg: Replacing the foam in a chair).
Webbing and Springs. To support the frame of a piece of furniture, (eg: Replacing the webbing in a sofa).
Glue Gun. To stick fabrics and materials together, (eg: Glueing the trim to the back of a chair).
Staple Gun. To attach fabric to frames, (eg: Putting new fabric on a dining chair).
Upholstery Hammer. To tuck fabric into corners, (eg: Tucking in the fabric on a recliner).
Scissors. To cut fabric and trim, (eg: Cutting fabric for a footstool).
Awl. To create holes for tufting, (eg: Making holes in a headboard).
Nails and Tacks. To fasten fabric to frames, (eg: Nailing upholstery to an armchair).
Fabric Stapler. To attach fabric to frames, (eg: Stapling fabric to a sofa).
Professional Organizations to Know
National Furniture Repair Association
Association of Professional Upholsterers and Soft Furnishers
International Society of Furniture Repair and Refinishers
American Institute of Furniture Designers
Association of Master Upholsterers and Soft Furnishers
National Leather Institute
American Leather Institute
Upholstery Trade Association
National Association of Upholstery Cleaners
International Upholstery Association
We also have Custom Upholsterer, Reception Area Upholsterer, and Automotive Upholsterer jobs reports.
Common Important Terms
Reupholstery. The process of replacing the fabric covering on furniture such as sofas, chairs, and other upholstered items.
Upholstery Foam. Foam used in upholstered furniture that is used to provide shape, structure, and comfort to the furniture.
Upholstery Webbing. A woven material that is used to provide support to upholstered furniture.
Upholstery Springs. Metal springs used in upholstered furniture to provide support and comfort.
Upholstery Tacks. Small nails or pins used to attach fabric to upholstered furniture.
Upholstery Tacks Stripper. A tool used to remove upholstery tacks from upholstered furniture.
Upholstery Glue. A type of adhesive used to attach fabric and other materials to upholstered furniture.
Upholstery Cleaner. A product used to clean and protect upholstered furniture.
Upholstery Dye. A product used to dye fabrics or leather used in upholstered furniture.
Upholstery Staple Gun. A tool used to attach fabric or other materials to upholstered furniture with staples.
Frequently Asked Questions
Q1: What is Upholstery Repairer? A1: Upholstery Repairer is a professional who specializes in restoring and repairing upholstered furniture, such as sofas, chairs and other similar items. They use a variety of tools and techniques to clean, repair and replace any damaged material, as well as providing a custom-made finish. Q2: What qualifications do you need to be an Upholstery Repairer? A2: To become an Upholstery Repairer, you will need to complete a recognized apprenticeship program or obtain a certificate or degree in upholstery repair. You may also need to obtain a license from the relevant governing body. Q3: How long does it take to become an Upholstery Repairer? A3: Becoming an Upholstery Repairer usually takes between two and four years of training. This includes completing an apprenticeship program and gaining experience working with different types of furniture and fabrics. Q4: What tools do Upholstery Repairers use? A4: Upholstery Repairers use a variety of tools to repair upholstered furniture including hammers, pliers, scissors, staple guns, screwdrivers, and sewing machines. They also use adhesives, tacks, and other supplies to make the repairs. Q5: What are the benefits of hiring an Upholstery Repairer? A5: Hiring an Upholstery Repairer to repair your furniture can help restore the original look of your furniture, as well as prolong its life. This can save you money in the long run by preventing you from having to purchase new furniture. An Upholstery Repairer can also provide advice on how to keep your furniture in good condition.
What are jobs related with Upholstery Repairer?
Web Resources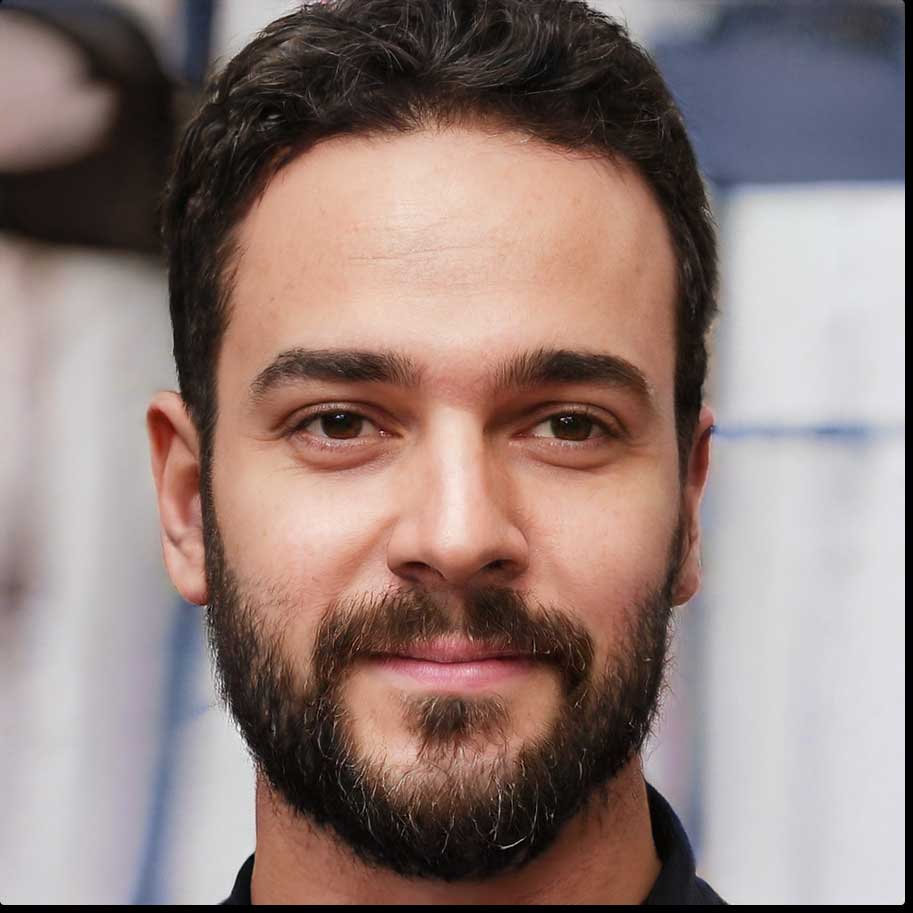 Reviewed & Published by Albert
Submitted by our contributor
Upholsterer Category