How to Be Medical Equipment Upholsterer
- Job Description, Skills, and Interview Questions
Feb 11, 2022 / 5 Minutes Read / By Albert
Medical equipment upholstering is a specialized and important process that helps to ensure the longevity, safety, and comfort of medical equipment. The process involves replacing the fabric covering of medical furniture and equipment, such as wheelchairs, hospital beds and chairs, with a new covering. This is done to ensure that the upholstered equipment is hygienic, comfortable, and safe for use by patients and healthcare providers.
The process can involve a variety of materials, including vinyls, fabrics, and leathers. Upholstering is also important for the protection of the underlying material from wear and tear, as well as for aesthetic reasons. The proper upholstery of medical equipment can provide additional comfort for patients, and can extend the life of the equipment.
In addition, it can also help healthcare facilities maintain a professional and clean environment for staff and patients.
Steps How to Become
Obtain a high school diploma or equivalent. Most employers of medical equipment upholsterers require a high school diploma or equivalent, such as a General Education Development (GED) certificate.
Enroll in a postsecondary program in upholstery technology or a related field at a technical or vocational school. You can find programs in upholstery technology that offer courses in medical furniture and equipment upholstery.
Learn the basics of medical equipment upholstering. This includes learning how to measure and cut fabric, use different tools and techniques to properly upholster a variety of medical furniture and equipment, and create custom designs to meet a customer's needs.
Obtain on-the-job training. Many employers provide on-the-job training for medical equipment upholsterers. This typically involves working alongside experienced upholsters while they teach you the basics of the job.
Consider becoming certified. Certification is not a requirement for medical equipment upholsterers, but it can give you an edge in the job market. There are several certification programs available from professional organizations that offer certifications for upholsterers, including the Certified Upholsterer (CU) designation from the Association of Upholsterers International (AU).
Advance your skills. As you gain experience as an upholsterer, consider taking additional classes to learn more advanced techniques and develop your craftsmanship. You can also attend trade shows and seminars to stay up-to-date on industry trends and products.
In order to stay ahead and qualified as a medical equipment upholsterer, it is essential to stay current with the latest trends in the industry and learn about the newest materials and techniques used for upholstering medical equipment. Keeping up with the latest developments in upholstery technology, as well as understanding the regulations and standards for upholstery materials, will ensure that medical equipment upholsterers remain qualified and competitive in the industry. Additionally, it is important to have experience in both commercial and residential upholstery and to have a good eye for detail. Finally, having a good understanding of the different types of fabrics, materials, and finishes available on the market is critical for success as a medical equipment upholsterer.
You may want to check Upholstery Delivery Driver, Upholstery Fabricator, and Upholstery Production Worker for alternative.
Job Description
Clean and prepare medical equipment upholstery for re-upholstering.
Measure and cut fabric according to customer specifications.
Sew and attach fabric to medical equipment frames.
Inspect and repair any worn or damaged upholstery.
Re-upholster medical equipment such as wheelchairs, exam tables, chairs, and stools.
Utilize a variety of tools, machines, and hand tools to complete projects.
Monitor inventory levels of upholstery fabric, thread, and other supplies.
Maintain a safe and clean work environment.
Follow safety protocols when handling medical equipment.
Provide customer support and answer questions about upholstery services.
Skills and Competencies to Have
Knowledge of medical terminology and processes
Ability to read and interpret technical specifications and drawings
Ability to use hand tools, power tools, and industrial machinery
Knowledge of fabrics, vinyls, and other upholstery materials
Ability to work with foam, batting, webbing, and other upholstery components
Ability to sew by hand and machine
Knowledge of fire-retardant and antimicrobial treatments
Excellent attention to detail
Ability to meet deadlines
Ability to follow safety protocols
Being an effective medical equipment upholsterer requires a combination of skills and knowledge. The most important skill is being able to accurately measure and cut the materials being used. This requires an understanding of the size and shape of the medical equipment, as well as knowledge of the different types of fabrics and foam that can be used.
the upholsterer must be proficient in sewing techniques and have a good eye for detail. Being able to properly attach the fabric and foam to the medical equipment is crucial to ensure that the finished product is aesthetically pleasing and of a high-quality standard. Finally, an upholsterer must have good communication skills in order to understand the client's wishes and to provide accurate advice on the best material and design choices.
By having a combination of these skills and knowledge, a medical equipment upholsterer will be able to create comfortable, safe, and attractive medical equipment that meets the needs of their clients.
Upholstery Cloth Cutter, Recreational Vehicle Upholsterer, and Upholstery Fabric Cutter are related jobs you may like.
Frequent Interview Questions
What experience do you have working with medical equipment upholstery?
How do you handle working with difficult fabrics and tough upholstery tasks?
What methods do you use to ensure the highest quality standards when upholstering medical equipment?
What safety protocols do you follow when upholstering medical equipment?
How do you stay up-to-date on current trends in medical equipment upholstery?
What techniques do you use to ensure a clean and professional finish when upholstering medical equipment?
What strategies do you use to maximize productivity in medical equipment upholstery projects?
How have you adapted to new regulations and laws affecting medical equipment upholstery?
What challenges have you faced in the medical equipment upholstery field and how did you overcome them?
Describe a situation where you successfully completed a complex medical equipment upholstery project.
Common Tools in Industry
Sewing Machine. Used to sew fabric and create strong stitches. (eg: Singer Heavy Duty Sewing Machine)
Sewing Gauge. Used to measure and mark fabric in order to achieve precise cuts and seams. (eg: Dritz Quilting Sewing Gauge)
Electric Knife. Used to quickly cut through fabric and padding. (eg: Cuisinart Electric Cordless Rechargeable Knife)
Hammer and Nails. Used to secure fabric and padding to furniture frames. (eg: Estwing 16 Oz Hammer and 18d Nails)
Stapler. Used to fasten together fabric, batting, and foam. (eg: Arrow T-50 Heavy Duty Stapler)
Scissors. Used to cut fabric and foam into desired shapes and sizes. (eg: Fiskars 8 Inch Softgrip Scissors)
Measuring Tape. Used to accurately measure fabric and foam for upholstering purposes. (eg: Stanley 25 Foot Tape Measure)
Upholstery Needle. Used to sew upholstery fabric that is too thick for a regular needle. (eg: Upholstery Curved Needle)
Upholstery Thread. Used to sew thick upholstery fabric together. (eg: Gutermann Upholstery Thread)
Foam Cutter. Used to cut foam into desired shapes and sizes. (eg: Surebonder Pro 2 Foam Cutter)
Professional Organizations to Know
Association of Medical Upholsterers (AMU)
American Upholstery and Interiors Association (AUIA)
National Upholstery Association (NUA)
The North American Upholstery Association (NAUA)
International Medical Upholstery Association (IMUA)
Healthcare Furniture & Equipment Network (HFEN)
National Association of Healthcare Upholsterers (NAHU)
National Upholstery and Furniture Association (NUFA)
International Upholstery & Furniture Association (IUFA)
Medical Equipment Upholsterers Association (MEUA)
We also have Automotive Interior Upholsterer, Furniture Upholsterer, and Upholstery Machine Operator jobs reports.
Common Important Terms
Medical Furniture. Furniture used in medical settings such as hospitals, clinics, and doctor's offices.
Foam Upholstery. Process of covering furniture with foam-based material to create a comfortable cushion.
Hospital Grade Fabric. Durable fabric specifically designed for use in medical settings.
Vinyl Upholstery. Process of covering furniture with vinyl-based material for a waterproof, durable finish.
Healthcare Textiles. Specialty fabrics and materials designed for use in medical settings.
Pressure Mapping. Process of measuring pressure distribution on a surface to monitor patient comfort levels.
Reupholstering. Process of replacing the upholstery on a piece of furniture, usually with new fabric or foam.
Fire Retardant Fabric. Specialty fabric designed to resist ignition and reduce the spread of fire.
Frequently Asked Questions
What is a Medical Equipment Upholsterer?
A Medical Equipment Upholsterer is a professional who specializes in upholstering medical equipment such as wheelchairs, hospital beds, and other medical furniture.
What skills are needed to be a Medical Equipment Upholsterer?
To be a successful Medical Equipment Upholsterer, one must have excellent sewing and upholstery skills, as well as knowledge of medical equipment and the fabrics used to upholster them.
What type of fabrics are used to upholster medical equipment?
Common fabrics used to upholster medical equipment include vinyl, leather, and fabrics with antimicrobial properties.
How long does it take to upholster a wheelchair?
Depending on the type of wheelchair and the complexity of the upholstery job, it can take anywhere from one to five hours to upholster a wheelchair.
Are there any safety considerations when upholstering medical equipment?
Yes, when upholstering medical equipment, it is important to follow safety protocols to ensure the safety of the patient. This includes wearing protective clothing, using proper tools and techniques, and adhering to the manufacturers' instructions for each piece of equipment.
What are jobs related with Medical Equipment Upholsterer?
Web Resources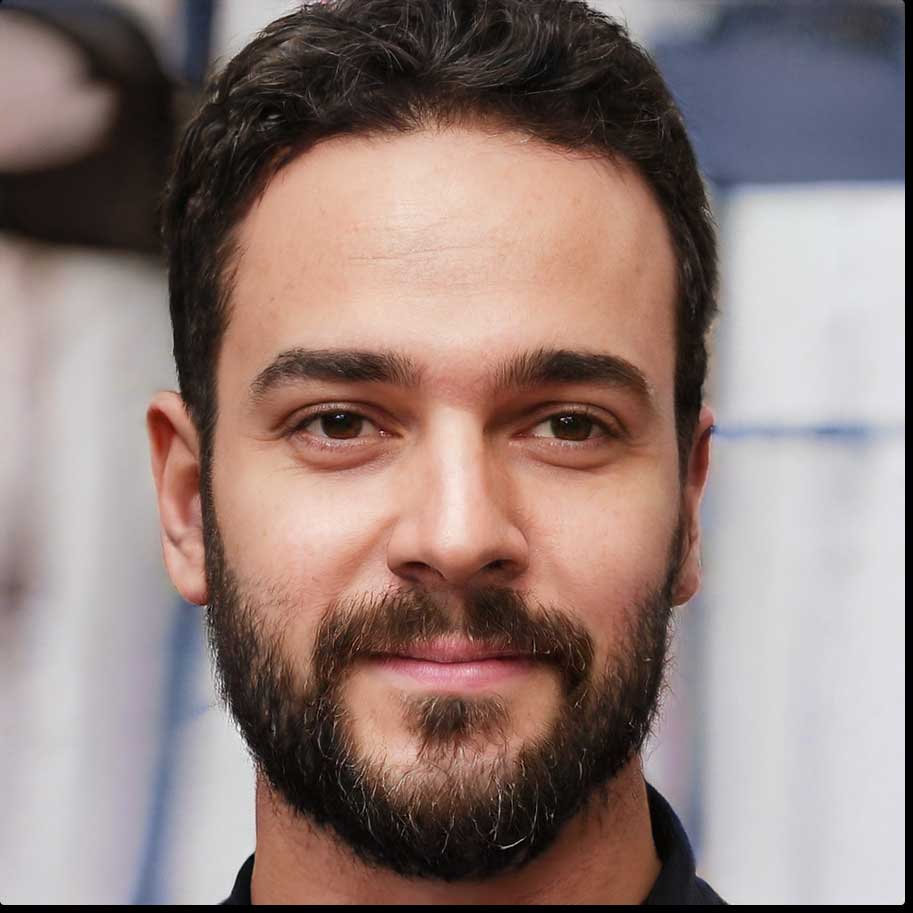 Reviewed & Published by Albert
Submitted by our contributor
Upholsterer Category