How to Be Furniture Upholsterer
- Job Description, Skills, and Interview Questions
Sep 26, 2023 / 5 Minutes Read / By Albert
Furniture upholsterers play an important role in the furniture-making process. Their expertise in upholstery and craftsmanship can make a big difference in the look and feel of a piece of furniture. The fabric selection, pattern and color selection, cushioning and other materials all affect the overall look and comfort of the furniture.
When a furniture upholsterer is involved with the design of a piece of furniture, they can help create the desired aesthetic and ensure that the piece is comfortable for many years to come. Furthermore, their work can help protect the underlying structure of a piece of furniture, lengthening its lifespan. As a result, furniture upholsterers are essential to the furniture-making process, and their services are invaluable for creating quality pieces.
Steps How to Become
Obtain a high school diploma or equivalent. A high school education can be beneficial for anyone pursuing a career as a Furniture Upholsterer, as the job requires a good knowledge of fabrics and the ability to read patterns and instructions.
Enroll in an upholstery school or apprenticeship program. Many furniture upholstery schools offer courses and programs that teach the basics of furniture upholstery. Apprenticeships are also available with experienced upholsterers, which can provide hands-on experience and knowledge.
Develop your skills. Practice cutting fabric, sewing and upholstering on various pieces of furniture. Learn different types of upholstery and fabrics, including leather and vinyl.
Become certified. The Association of Master Upholsterers and Soft Furnishers (AMUSF) offers certification for professional furniture upholsterers, which requires a background check and an exam.
Find a job. Many furniture stores, such as Ethan Allen and La-Z-Boy, employ furniture upholsterers to customize their furniture. You can also find work in the hospitality and automotive industries, or you can open your own business.
In order to stay ahead and competent as an upholsterer, it is important to stay informed of the latest trends in furniture design and fabrication. Keeping up with the latest technology and materials used in upholstery, as well as staying current with the most popular fabric and color choices, can help ensure that an upholsterer is always able to provide the best possible service to their clients. Additionally, having a strong understanding of the fundamental principles of furniture design and construction is critical for any upholsterer in order to successfully complete projects with a high degree of quality. Finally, building relationships with other industry professionals can provide valuable resources for advice and referrals, allowing an upholsterer to expand their business and stay competitive.
You may want to check Upholstery Shop Foreman, Upholstery Production Worker, and Leather Upholsterer for alternative.
Job Description
Measure and cut fabrics for upholstering furniture
Remove existing upholstery from furniture
Sew and install new upholstery on furniture
Repair and replace worn or damaged upholstery
Apply foam, batting, and other materials to furniture
Fit and attach trim, buttons, tacks, and other decorative items
Work with a variety of fabrics including leather, vinyl, chenille, and canvas
Read work orders and follow instructions to complete jobs
Operate a variety of tools including staple guns, scissors, and hammer
Consult with customers to determine upholstery needs
Skills and Competencies to Have
Knowledge of different fabrics and materials used in upholstery.
Ability to use hand and power tools to cut, tear, stitch, staple, and glue materials as needed.
Knowledge of upholstery techniques such as tufting, pleating, and tacking.
Ability to measure and cut fabric with precision.
Knowledge of different types of frames and how to disassemble and reassemble them.
Ability to stretch fabric tightly and evenly over furniture frames.
Knowledge of safety practices and proper use of tools.
Ability to read and interpret design specifications accurately.
Knowledge of different kinds of fillings and stuffing materials used in upholstery.
Physical strength and dexterity to lift and maneuver furniture pieces.
The job of a Furniture Upholsterer requires a variety of skills, but perhaps the most important one is attention to detail. Attention to detail is needed to ensure that the furniture looks perfect and that the fabrics used are of the highest quality. Without this attention to detail, the furniture may not look as good, or may even be damaged during the upholstering process.
Furniture Upholsterers need to be well versed in a variety of tools and techniques such as cutting, sewing and stapling. Furthermore, they need to be familiar with fabrics and have an eye for color and design. Finally, they must be able to work quickly and efficiently to meet customer deadlines and expectations.
With these skills, Furniture Upholsterers can produce beautiful pieces that will last for years to come.
Commercial Upholsterer, Upholstery Inspector, and Upholstery Technician are related jobs you may like.
Frequent Interview Questions
What experience do you have in furniture upholstery?
What is your process for preparing a piece of furniture for upholstery?
What techniques do you use to ensure the longevity of a piece of upholstered furniture?
How do you go about selecting the right fabric for a specific piece of furniture?
What tools do you use when upholstering furniture?
How do you feel about working with different types of materials such as leather, vinyl, and fabric?
Are there any safety tips or best practices you employ when upholstering furniture?
Describe a particularly challenging piece of furniture you had to upholster.
Do you have any experience with antique or vintage furniture upholstery?
How do you stay current with the latest trends in upholstery design?
Common Tools in Industry
Staple Gun. A handheld tool used to drive metal staples into materials such as fabric, wood, or plastic, eg: to secure upholstery fabric to furniture frames.
Sewing Machine. A machine used for stitching fabric together, eg: to create decorative fabrics for upholstery.
Webbing Stretcher. A tool used to pull webbing tightly across a seat frame, eg: to provide a supportive foundation for cushions.
Hammer. Used to drive in nails or tacks, eg: to secure fabric to furniture frames.
Foam Cutter. A tool used to cut foam into desired shapes, eg: to make a custom cushion for a chair.
Needle and Thread. Used for hand-sewing, eg: to make a decorative stitch around an edge of upholstery fabric.
Upholstery Shears. A pair of scissors designed specifically for cutting upholstery fabric, eg: to trim away excess fabric after installation.
Awl. A sharp tool used to poke holes in leather or fabric, eg: to create a pilot hole before inserting a nail or screw.
Measuring Tape. Used to accurately measure fabric and foam, eg: to ensure the upholstery fits perfectly on the furniture frame.
Upholstery Staple Remover. A tool used to remove staples from furniture frames, eg: when replacing an old piece of upholstery fabric with a new one.
Professional Organizations to Know
Association of Master Upholsterers and Soft Furnishers (AMUSF)
The National Upholstery Association (NUA)
The Upholsterers' and Soft Furnishers' Trade Association (USFTA)
The National Association of Furniture Upholsterers (NAFU)
International Upholsterers' and Interiors Association (IUI)
Professional Upholsterers Association of America (PUAA)
American Association of Furniture Finishers (AAFF)
Upholsterers' International Association (UIA)
International Institute of Upholsterers (IIU)
Furniture Upholstery Society (FUS)
We also have Upholsterer Hauler, Upholsterer Truck Driver, and Upholstery Technician Supervisor jobs reports.
Common Important Terms
Upholstery Fabric. A fabric used in upholstering furniture and other items, typically made of cotton, wool, leather, or synthetic materials.
Foam. A material made from polyurethane or other synthetic materials, used as padding and support for furniture upholstery.
Webbing. A strong woven material used to provide structure and support for furniture upholstery.
Webbing Tape. A narrow strip of webbing used to hold the upholstery fabric in place.
Springs. Coiled metal springs used in furniture upholstery to provide cushioning and support.
Decking. A layer of cotton or wool batting placed under the upholstery fabric for additional cushioning and comfort.
Dacron. A synthetic material often used as a batting and stuffing for upholstery.
Tufting. A decorative technique used to add texture and shape to furniture upholstery by using buttons and threading.
Piping. A decorative technique used to add color and texture to furniture upholstery by using fabric-covered tubing.
Nailing/Stapling. The use of nails or staples to hold the upholstery in place.
Frequently Asked Questions
What duties does a Furniture Upholsterer typically perform?
A Furniture Upholsterer typically performs a variety of tasks including measuring and cutting fabric, repairing furniture frames, replacing springs, foam, and stuffing, and utilizing hand and power tools.
What qualifications are necessary to become a Furniture Upholsterer?
To become a Furniture Upholsterer, individuals typically require knowledge of upholstery techniques and materials, as well as an understanding of basic furniture construction. Many employers also prefer candidates with at least one year of experience in upholstery.
What tools do Furniture Upholsterers typically use?
Furniture Upholsterers typically use a variety of hand and power tools such as hammers, mallets, screwdrivers, upholstery needles, staplers, and sewing machines.
What kind of environment do Furniture Upholsterers typically work in?
Furniture Upholsterers typically work in upholstery shops, furniture stores, or auto repair shops.
How much do Furniture Upholsterers typically earn?
According to the Bureau of Labor Statistics, the median annual wage for Furniture Upholsterers in 2019 was $25,520 or $12.26 per hour.
What are jobs related with Furniture Upholsterer?
Web Resources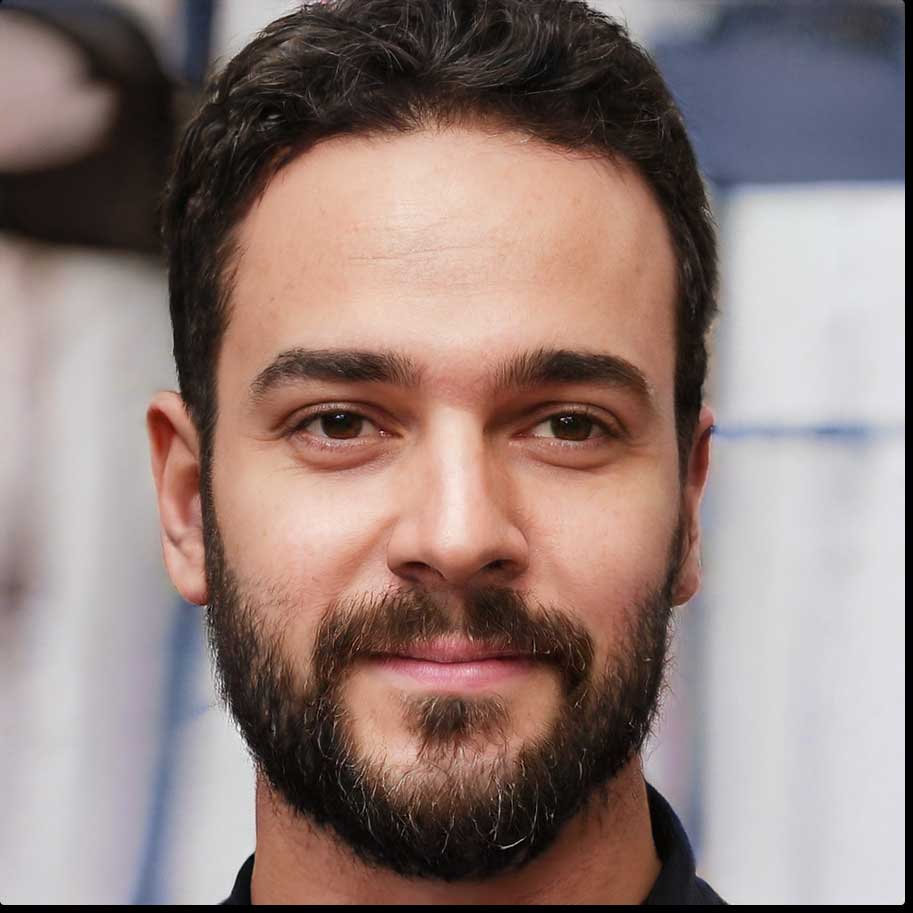 Reviewed & Published by Albert
Submitted by our contributor
Upholsterer Category