How to Be Leather Upholsterer
- Job Description, Skills, and Interview Questions
Mar 5, 2021 / 5 Minutes Read / By Albert
Leather upholsterers are highly skilled craftspeople that specialize in the fabrication and repair of leather furniture. The process of creating leather furniture starts with selecting the highest quality leather hides. Quality leather hides are selected for their thickness, texture, and suppleness.
The leather is carefully cut to the desired shape and size, before being stitched and molded into the desired shape. Once the leather is upholstered onto the frame of the furniture, the upholsterer adds the finishing touches such as buttons, nails, and tacks. The end result is a piece of furniture that is both beautiful and durable.
The quality of the leather used and the skill of the upholsterer are essential factors in determining the longevity of a piece of leather furniture. With proper maintenance and care, a piece of leather furniture can last decades.
Steps How to Become
Research the field of Leather Upholstery. Research the skills and qualifications needed to become a successful leather upholsterer.
Get the necessary training. Consider enrolling in a specialized leather upholstery program to gain the knowledge and experience needed to become a successful leather upholsterer.
Acquire the right tools and equipment. Invest in tools and equipment such as leather cutting tools, leather upholstery needles, and leather sewing machines.
Obtain the necessary certifications. Consider taking courses to become certified as a leather upholsterer in order to increase your chances of employment.
Start practicing. Practice your craft on pieces of furniture or other objects to gain experience in the field of leather upholstery.
Look for job opportunities. Consider applying for jobs in furniture stores, automotive shops, or other businesses that require leather upholstery services.
Market yourself. Create a portfolio of your work and promote yourself through social media, word of mouth, and other marketing techniques to increase your client base.
Regular maintenance and updates are essential to keeping upholsterers capable and efficient at their job. If a leather upholsterer fails to regularly inspect, clean, repair, and replace parts of furniture, they may experience issues with stitching, fabric tearing, and peeling. they must stay up to date on the latest trends in order to remain competitive in the field.
This can be achieved through attending trade shows, reading industry magazines and blogs, and participating in online forums. Furthermore, it is important for upholsterers to take continuing education courses to keep their skills sharp and learn about new technologies. Finally, investing in quality tools is key for any leather upholsterer in order to improve their craftsmanship and productivity.
You may want to check Upholstery Sewing Machine Operator, Upholstery Tester, and Upholstery Project Manager for alternative.
Job Description
Measure and cut leather for upholstery projects
Sew and stitch leather for furniture and other items
Repair and restore leather furniture to its original condition
Prepare and install leather trim on furniture and other items
Reupholster chairs, sofas, and other furniture with leather
Construct frames for leather upholstered furniture
Finish leather upholstered furniture with decorative details
Clean, condition, and polish leather furniture
Provide advice on the best leather upholstery for specific projects
Troubleshoot and fix any issues related to leather upholstery
Skills and Competencies to Have
Knowledge of leather grades and types
Ability to accurately measure fabric and leather pieces
Understanding of upholstery construction methods
Skilled in cutting and sewing leather
Proficient in using hand tools and power tools
Knowledgeable in furniture restoration techniques
Ability to create custom designs and patterns
Ability to pay attention to detail and achieve a neat finish
Strong organizational skills
Ability to lift and move heavy furniture
Leather upholstery is a specialized craft that requires a great deal of skill, knowledge, and experience. To be a successful leather upholsterer, one must have a keen eye for detail, know how to properly use the tools of the trade, and possess a thorough understanding of the materials used. In addition to these skills, a good leather upholsterer should have a basic knowledge of fabric types and be able to identify different textures and colors.
They should also have a good understanding of the techniques used to shape leather and be knowledgeable about the different types of dyes and finishes available. Knowing how to properly use leather protection treatments and leather conditioners is also key. Finally, a good leather upholsterer should have an excellent understanding of the principles of design and be able to create designs that are both aesthetically pleasing and functional.
All these skills combined help ensure that the finished product is of the highest quality.
Foam Cutter/Upholsterer, Upholstery Delivery Driver, and Automotive Upholsterer are related jobs you may like.
Frequent Interview Questions
What experience do you have in the leather upholstery field?
Describe a challenging project you have worked on in the past.
What techniques do you use to accurately measure and cut leather for upholstery?
What methods do you use to ensure that the leather upholstery is durable and long-lasting?
How do you select suitable leather for upholstery projects?
How do you go about selecting the most appropriate tools and equipment for a job?
How do you ensure that the finished product meets the customer's expectations?
What do you find most rewarding about leather upholstery?
How do you stay up to date with new trends in leather upholstery?
What tips would you give to someone just starting out in the leather upholstery field?
Common Tools in Industry
Pneumatic Stapler. A tool powered by air pressure used to attach upholstery fabric to furniture frames. (eg: example: Upholsterer using a pneumatic stapler to secure fabric to a chair frame)
Needle and Thread. A basic sewing tool used to stitch upholstery fabric to furniture frames. (eg: example: Upholsterer using needle and thread to attach fabric to a sofa frame)
Hammer and Tacks. A tool used to fasten upholstery fabric to furniture frames. (eg: example: Upholsterer using a hammer and tacks to affix fabric to a chair frame)
Electric Knife. A tool used to cut leather with precision. (eg: example: Upholsterer using an electric knife to cut leather for an armchair)
Sander. A power tool used to smooth leather before upholstering. (eg: example: Upholsterer using a sander to smooth the leather on a chair)
Leather Punch. A tool used to create holes in leather for upholstery tacks. (eg: example: Upholsterer using a leather punch to create holes in leather for tacks)
Professional Organizations to Know
The National Upholstery Association
The National Council of Leather Guilds
The International Association of Leather Technologists & Chemists
The American Leather Chemists Association
The International Institute of Upholsterers and Carpet Fitters
The World Leather Council
The Leather Working Group
The American Society of Upholsterers & Furniture Makers
The International Association of Furniture Makers
The Society of Master Upholsterers & Soft Furnishers
We also have Upholstery Cutter, Upholstery Technician, and Upholstery Sales Representative jobs reports.
Common Important Terms
Foam Cushioning – A material used in upholstery to provide support and comfort.
Upholstery Fabric – A type of cloth or fabric used to cover furniture and other items.
Webbing – A woven band of fabric used to reinforce cushions and provide structure.
Leatherwork – A craft involving the working of leather to create items such as clothing, shoes, bags, and upholstery.
Stitching – The process of joining two or more pieces of material together using thread or wire.
Upholstery Tools – Specialized equipment used for cutting, stitching, and installing upholstery materials.
Reupholstering – The process of replacing worn or outdated upholstery with new materials.
Tufting – A method of upholstering furniture that involves creating raised patterns by pulling tufts of fabric through the cushion and securing them with buttons.
Nailhead Trim – A decorative trim often made of metal that is used to edge furniture and add a decorative touch.
Leather Graining – A process used to give leather a unique texture and look by pressing or stamping it with a heated metal tool.
Frequently Asked Questions
Who can benefit from a Leather Upholsterer?
A Leather Upholsterer can provide a variety of services to anyone who needs to repair, restore, or upholster leather furniture. These services can be beneficial to homeowners, businesses, and even automotive shops.
What types of leather can a Leather Upholsterer work with?
Leather Upholsterers can work with a variety of leathers, including genuine leather, synthetic leather, and even exotic leathers like ostrich hide.
How long does it typically take to complete a leather upholstery project?
The length of time needed to complete a leather upholstery project will depend on the size and complexity of the job. Generally speaking, most projects can be completed within two to four weeks.
What are the benefits of using a Leather Upholsterer?
A Leather Upholsterer can provide a variety of services that help extend the life of your leather furniture. They can repair rips and tears, restore faded colors, and apply protective coatings. They can also help you choose the best type of leather for your project.
How much does it cost to hire a Leather Upholsterer?
The cost of hiring a Leather Upholsterer will depend on the size and complexity of the project. Most upholstery projects range from $200 to $2,000, with larger projects costing more.
What are jobs related with Leather Upholsterer?
Web Resources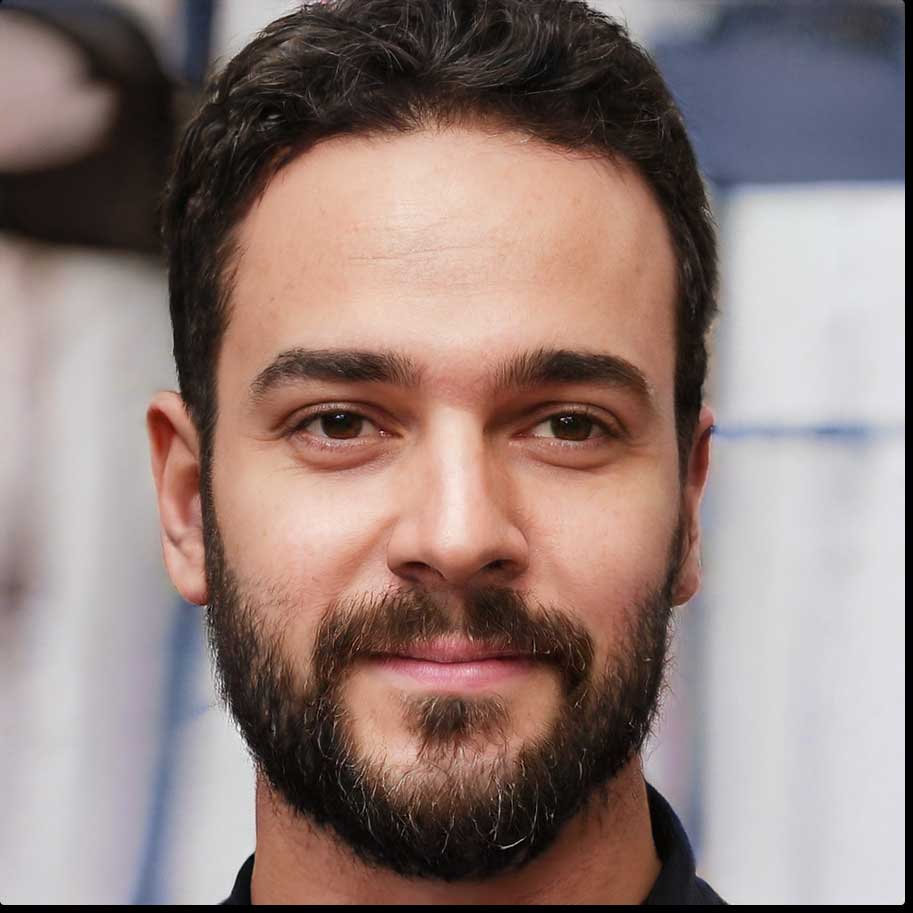 Reviewed & Published by Albert
Submitted by our contributor
Upholsterer Category