How to Be Marine Upholsterer
- Job Description, Skills, and Interview Questions
May 14, 2023 / 5 Minutes Read / By Albert
The act of marine upholstering involves using specialized materials to fabricate and install interior furnishings in watercrafts. This is an important process that ensures the aesthetics, comfort and safety of boats and other vessels. It can involve the installation of interior seating, cushions, curtains, and various upholstery trim pieces.
Failure to properly maintain upholstery can lead to significant damage to the boat's structure and also create an unsafe environment for passengers on board. To avoid costly repairs and potential injury, it is essential that marine upholsterers use quality materials and pay close attention to detail when completing their work. With the proper maintenance, marine upholstery can last for years and add a touch of comfort and style to any boat.
Steps How to Become
Obtain a high school degree or equivalent. Marine upholsterers must have a high school diploma or equivalent in order to be eligible for many jobs.
Attend an accredited college or university to obtain a degree in an upholstery-related field. Programs such as interior design, industrial design, furniture technology, and textile engineering are all acceptable fields of study for this occupation.
Obtain certification in marine upholstery by completing a course offered by the National Upholstery Association (NUA). The NUA offers courses in marine upholstery that cover topics such as applying and finishing vinyl, fabric selection, and creating custom patterns and designs.
Locate job openings in the marine upholstery industry. Many jobs in this field are found through classified ads in newspapers and magazines, or on websites such as Indeed and Monster.
Complete an apprenticeship to gain experience in the field. Many employers prefer experienced marine upholsterers, so an apprenticeship is a great way to gain the necessary skills and knowledge.
Become certified in marine upholstery through the NUA's certification program. This certification will show employers that you have the necessary skills to work in the industry.
To stay ahead and capable as a Marine Upholsterer, it is important to stay on top of the latest industry trends and techniques. having a good understanding of the materials and tools used in the trade is essential. Investing in proper training and continuing education is a must.
Taking advantage of available resources, such as trade schools and online courses, can help to ensure that one is up-to-date on the industry's best practices. investing in quality tools and supplies helps to ensure a successful outcome for every job. Staying organized and methodical in one's approach can also help to keep everything running smoothly.
Finally, having a positive attitude and good customer service skills are key to staying ahead and capable as a Marine Upholsterer.
You may want to check Upholstery Sewer, Upholstery Sewing Machine Operator, and Upholstery Fabric Cutter for alternative.
Job Description
Measure, cut and stitch fabric, vinyl and leather to cover boat furniture and other related items.
Install padding, springs, webbing and foam for interior boat furnishings.
Sew, glue and install upholstery trims and accessories.
Repair and replace worn or damaged boat upholstery on furniture, cushions and other items.
Construct, install and repair boat covers, biminis and dodgers.
Handle fabrics, vinyls, leathers, canvases and other materials used in boat upholstery.
Use hand-sewing techniques and industrial sewing machines for boat upholstery projects.
Prepare and apply adhesives with a brush or spray gun for boat upholstery projects.
Operate power tools such as drills, saws and routers to cut and shape fabric, foam and other materials.
Follow customer instructions to create custom boat upholstery designs.
Skills and Competencies to Have
Knowledge of marine upholstery materials and fabrics
Ability to measure and cut fabric
Knowledge of upholstering techniques and processes
Ability to operate sewing machines and related tools
Ability to read and interpret blueprints and diagrams
Knowledge of safety standards and procedures
Skill in using hand tools, such as hammers, staplers, and scissors
Attention to detail
Customer service skills
Ability to work independently and as part of a team
The ability to be an effective Marine Upholsterer requires a range of skills and knowledge. Specifically, having an understanding of the marine environment and the fabric used for upholstering is essential. In addition, staying current on the latest trends in boat design and understanding the complexities of creating a custom boat interior are all important elements to success in this field.
having knowledge of marine interior accessories, such as lighting and furniture, is also important. Finally, attention to detail and good communication skills are key to ensuring that a customer's vision for their boat is brought to life. With these combined skills and knowledge, a Marine Upholsterer can create beautiful boat interiors that are both comfortable and safe.
Upholsterer Truck Driver, Upholstery Delivery Driver, and Custom Upholsterer are related jobs you may like.
Frequent Interview Questions
What experience do you have in marine upholstery?
How do you handle working with difficult fabrics?
Describe your experience in cutting and sewing fabric for marine applications.
What techniques do you use to ensure that the fabric is appropriately taut and secure?
What safety precautions do you take when working with marine upholstery?
How do you troubleshoot issues that arise during the upholstery process?
Have you ever had to work on a boat in an emergency situation?
What are your strategies for making sure that the upholstery job is completed on time and to the customer's expectations?
Describe a project that presented some unexpected challenges and how you overcame them.
How do you keep up to date with the latest trends in marine upholstery?
Common Tools in Industry
Sewing Machine. Used to stitch and attach fabric components together. (eg: Singer Heavy Duty 4452 Sewing Machine)
Upholstery Stapler. Used to staple fabric components to upholstery frames. (eg: Tacwise 140 Series Upholstery Stapler)
Hammer. Used to secure fasteners and small components. (eg: Estwing 16-Ounce Framing Hammer)
Fabric Scissors. Used to cut fabric components to the desired size and shape. (eg: Fiskars Softgrip 8-Inch Dressmaker's Scissors)
Staple Remover. Used to remove staples from upholstery frames. (eg: Stanley Staple Remover)
Steam Iron. Used to press fabric components and remove wrinkles. (eg: Black & Decker Digital Advantage Professional Steam Iron)
Upholstery Needles. Used to stitch large, heavy fabric components together. (eg: Upholstery Needles, Assorted Sizes)
Glue Gun. Used to attach fabric components to upholstery frames. (eg: Surebonder Dual Temperature Glue Gun)
Measuring Tape. Used to measure fabric components and upholstery frames. (eg: Stanley 25-Foot PowerLock Tape Measure)
Professional Organizations to Know
Marine Upholstery Association
American Boat and Yacht Council
National Marine Manufacturers Association
International Marine Fabricators Association
Marine Fabricators Association of America
International Marine Trimmers Association
International Association of Marine Surveyors
Association of Marine Technicians and Designers
National Marine Technicians Association
Professional Boatbuilder Magazine
We also have Upholstery Frame Assembler, Automotive Interior Upholsterer, and Upholsterer Assistant jobs reports.
Common Important Terms
Foam Padding. Soft, cushiony material used to line furniture and provide comfort and support.
Vinyl Upholstery. Heavy-duty material used to cover furniture and protect it from wear and tear.
Deck Fabric. Durable fabric designed to withstand the elements, often used for outdoor furniture.
Canvas Awnings. Waterproof fabric used to provide shade and protection from the sun.
Marine Grade Thread. A type of thread designed for holding up against the harsh conditions of the sea.
Sunbrella Fabric. A popular brand of weather-resistant fabric designed specifically for marine use.
Sewing Machine. Used to sew fabrics together and create custom upholstery.
Template Making. Creating templates to guide the upholstery process for custom fit furniture.
Webbing. A type of strong fabric used as reinforcement underneath upholstery layers.
Upholstery Tacks. Tiny nails used to secure fabrics and trims in place on furniture pieces.
Frequently Asked Questions
What is a Marine Upholsterer?
A Marine Upholsterer is a professional who specializes in creating custom furniture and fabric upholstery for boats, yachts, and other marine vessels.
What materials are used in Marine Upholstery?
Marine Upholstery typically uses fabrics such as vinyl, acrylic, leather, canvas, and Sunbrella for upholstery projects.
What tools are needed to complete a Marine Upholstery project?
Tools typically used for Marine Upholstery include staple guns, scissors, measuring tape, fabric shears, and upholstery needles.
What is the average cost of a Marine Upholstery project?
The cost of a Marine Upholstery project varies widely depending on the size and complexity of the project. Typically, prices range from $100 to $3,000 or more.
How long does it take to complete a Marine Upholstery project?
The time it takes to complete a Marine Upholstery project depends on the size and complexity of the project. Generally, smaller projects can be completed in a few days, while larger projects may take several weeks or months to complete.
What are jobs related with Marine Upholsterer?
Web Resources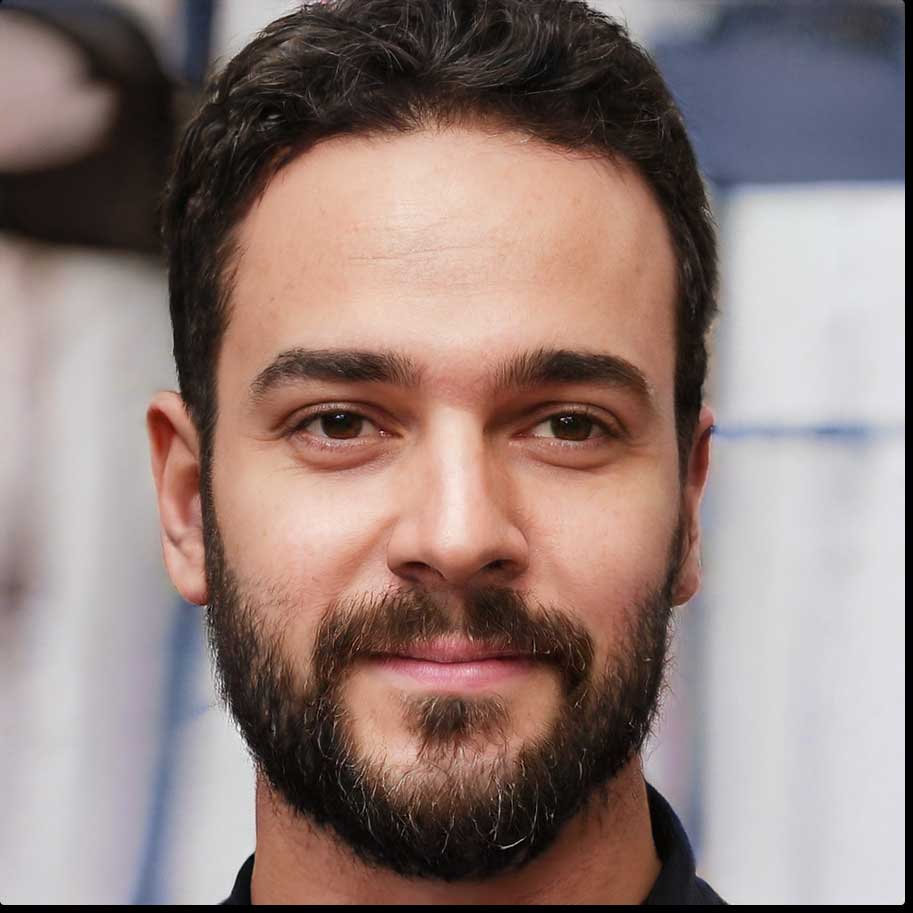 Reviewed & Published by Albert
Submitted by our contributor
Upholsterer Category