How to Be Upholstery Fabricator
- Job Description, Skills, and Interview Questions
Nov 26, 2021 / 5 Minutes Read / By Albert
Upholstery fabricators are important members of a furniture manufacturing team. They specialize in cutting, sewing, and finishing fabric to create custom furniture pieces. Their expertise is invaluable in creating quality products that are both aesthetically pleasing and structurally sound.
By using the right tools and materials, upholstery fabricators can ensure their work is durable and will stand the test of time. The result of their hard work can be seen in the superior craftsmanship of custom-made furniture. In addition, their skills can help reduce costs and increase the efficiency of furniture production, leading to greater profitability for companies.
Steps How to Become
Obtain a high school diploma or GED equivalent. Many employers will require a high school degree or its equivalent in order to be considered for employment as an upholstery fabricator.
Obtain on-the-job training. Most employers will provide on-the-job training in order to become an upholstery fabricator. On-the-job training typically includes instruction in the use of upholstery tools and equipment, as well as how to select and work with different types of fabrics.
Complete a formal apprenticeship program. Apprenticeships are available for upholstery fabricators and provide additional hands-on instruction in the trade. Apprenticeship programs may be offered by local trade unions or employers and typically take one to two years to complete.
Obtain certification. Certification is not required to become an upholstery fabricator, but it may help to demonstrate competency and increase job prospects. Organizations such as the National Upholstery Association offer certification programs for upholstery fabricators.
Join a professional organization. Professional organizations can provide networking opportunities and access to continuing education courses and resources. Organizations such as the National Upholstery Association offer membership to upholstery fabricators.
The ability to become a skilled and capable upholstery fabricator requires dedication, knowledge, and experience. Learning the basics of upholstery construction and design is an essential first step, as it provides the foundation for more complex techniques and methods. one must stay up to date with the latest materials, tools, and methods in order to keep their skills and knowledge relevant.
Finally, practice and experience are also key components to becoming a successful and skilled upholstery fabricator, as this allows for the honing of their craft and the development of new techniques. with the right dedication and knowledge, anyone can become a skilled and capable upholstery fabricator.
You may want to check Upholstery Technician, Leather Upholsterer, and Automotive Upholsterer for alternative.
Job Description
Cut fabric to the required size for upholstery work.
Sew fabric for upholstery work, using a sewing machine or other tools.
Install upholstery material on furniture frames, using staples, tacks, or glue.
Design upholstery fabric patterns and color combinations to create unique pieces.
Repair tears, holes, and other damage in upholstery fabrics.
Prepare frames for upholstery by stripping old fabric, padding, and webbing.
Attach batting to frames prior to upholstery work.
Provide advice to customers on fabric types, colors, and design options.
Create custom upholstery pieces per customer specifications.
Ensure upholstery work is completed to customer satisfaction.
Skills and Competencies to Have
Knowledge of upholstery fabrics, materials, and sewing techniques.
Ability to accurately measure fabric pieces and cut them to the desired size and shape.
Ability to read and interpret upholstery patterns and diagrams to create the desired finished product.
Ability to use a variety of tools such as scissors, knives, and needles to create a quality product.
Ability to safely use an industrial sewing machine for upholstery projects.
Excellent dexterity and hand-eye coordination.
Knowledge of safety regulations and precautions when using tools and machinery.
Ability to repair existing upholstery with precision and attention to detail.
Excellent problem-solving skills.
Ability to work independently or in a team.
Having the right skills as an upholstery fabricator is key to providing quality services. An important skill to have is an understanding of the various types of fabrics, as well as how to properly measure, cut, and attach them to furniture. In addition, strong knowledge of upholstery tools and techniques is necessary, as well as attention to detail to ensure that each piece of furniture looks its best.
Good communication skills are also essential for fabricators to be able to effectively communicate with clients and other professionals in the industry. Finally, upholstery fabricators must have the physical strength to maneuver heavy fabric and furniture pieces, as well as the dexterity to work with intricate details. Having these skills allows fabricators to produce high-quality furniture that meets customers' needs and expectations.
Upholstery Sewing Machine Operator, Upholstery Frame Assembler, and Upholstery Inspector are related jobs you may like.
Frequent Interview Questions
What experience do you have with upholstery fabricating?
What resources do you use to find the best upholstery fabrics for a project?
How do you select the best padding and cushioning for different types of furniture?
Describe a time when you encountered a challenging upholstery project and how you overcame it.
What techniques do you use to ensure accuracy when cutting, sewing, and assembling upholstery?
What safety precautions do you take when working with upholstery materials?
How do you stay up-to-date with trends in upholstery fabricating?
How do you troubleshoot problems with upholstered furniture?
Describe the process you use when creating custom furniture pieces.
What methods do you use to ensure a piece of upholstered furniture is durable?
Common Tools in Industry
Sewing Machine. Used for stitching together fabrics and other materials. (eg: Singer Heavy Duty Sewing Machine)
Measuring Tape. Used to measure fabrics and other materials. (eg: Stanley Powerlock Tape Measure)
Cutting Tool. Used to cut fabrics and other materials. (eg: Olfa Rotary Cutter)
Iron. Used to press and smooth fabrics and other materials. (eg: Rowenta Steam Iron)
Staple Gun. Used to attach fabrics and other materials. (eg: Arrow T50 Staple Gun)
Upholstery Tack Strips. Used to attach fabric to furniture frames. (eg: Surebonder Upholstery Tack Strip)
Thread. Used to secure fabrics and other materials. (eg: Gutermann Polyester Thread)
Foam. Used to provide cushioning for furniture. (eg: Memory Foam Cushioning)
Glue Gun. Used to attach fabrics and other materials. (eg: Surebonder Glue Gun)
Stapler. Used to attach fabrics and other materials. (eg: Bostitch Heavy-Duty Stapler)
Professional Organizations to Know
Association for Contract Textiles (ACT)
International Textile & Apparel Association (ITAA)
National Upholstery and Fabric Association (NUFA)
The Upholsterers' Association of America (UAA)
American Home Furnishings Alliance (AHFA)
Decorative Fabrics Association (DFA)
Professional Upholsterers' Association (PUA)
The Association of Master Upholsterers and Soft Furnishers (AMUSF)
International Interior Design Association (IIDA)
International Furnishings and Design Association (IFDA)
We also have Upholstery Designer, Marine Upholsterer, and Residential Upholsterer jobs reports.
Common Important Terms
Upholstery. The art of covering furniture or other items with fabric, padding and springs to create a comfortable and decorative item.
Textiles. Fabrics and other materials used in the production of upholstery.
Sewing. The process of joining two pieces of fabric together, usually with a thread and needle.
Pattern Making. The process of creating a template to use when creating upholstered pieces.
Stitching. Hand or machine stitching to join pieces of fabric and other materials.
Dyeing. The process of applying color to fabrics or other materials used in upholstery.
Foam. A soft material used to add cushioning to upholstered pieces.
Foam Cutting. The process of cutting foam into specific shapes for use in upholstery.
Webbing. A strong material used to support the frame of an upholstered piece and distribute the weight evenly.
Tufting. A decorative technique used to create shapes or patterns in upholstery by pulling fabric through the back of the piece and securing it with buttons or ties.
Frequently Asked Questions
What type of fabric is used for upholstery?
Upholstery fabric typically consists of cotton, wool, velvet, linen, leather, and synthetic materials like polyester or nylon.
How much experience is required to be an Upholstery Fabricator?
Most Upholstery Fabricators have at least 3-5 years of experience in upholstery and sewing.
What tools are needed for upholstery fabrication?
Upholstery Fabricators use a variety of tools such as a staple gun, scissors, utility knife, hammer, and measuring tape.
What is the average hourly rate for an Upholstery Fabricator?
The average hourly rate for an Upholstery Fabricator ranges from $15-$20 per hour.
What types of projects can an Upholstery Fabricator work on?
An Upholstery Fabricator can work on a variety of projects such as furniture reupholstering, creating custom upholstered items, and creating drapery and window treatments.
What are jobs related with Upholstery Fabricator?
Web Resources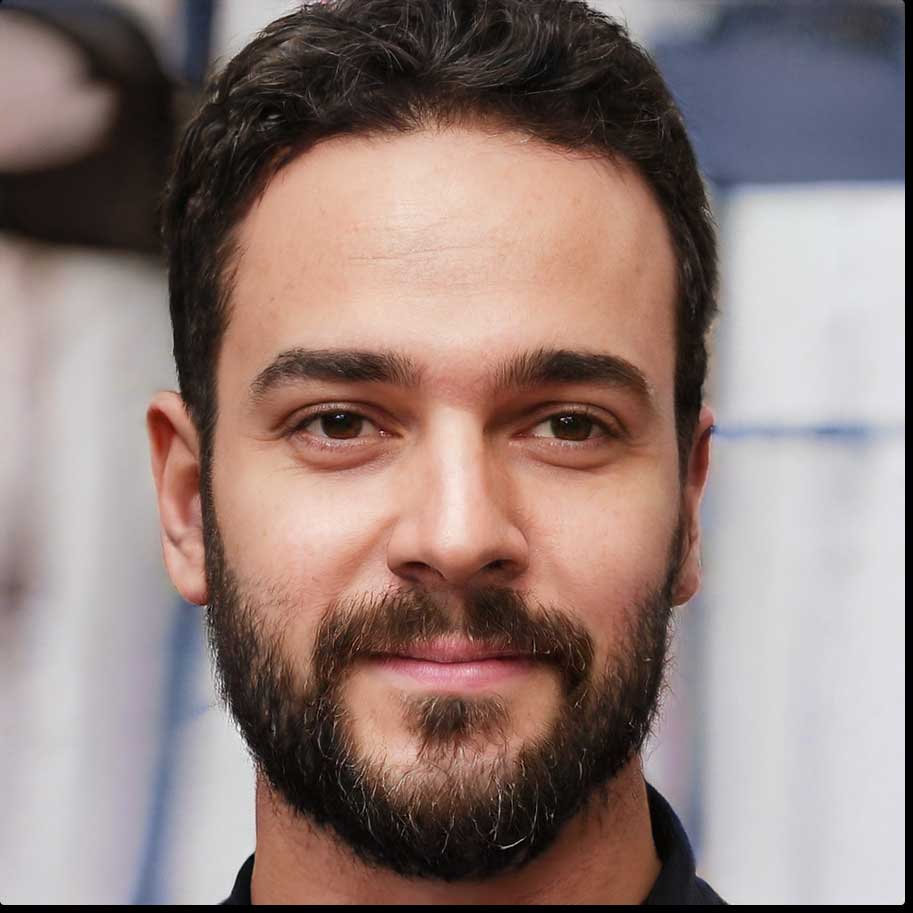 Reviewed & Published by Albert
Submitted by our contributor
Upholsterer Category