The role of a Yacht Steward is critical to providing a luxurious experience for yacht passengers. Their responsibilities include serving meals, stocking the pantry, cleaning cabins and public areas, managing laundry and providing personal items to passengers. They also manage the staff, coordinate activities and ensure that the yacht is running smoothly. As a result of their efforts, passengers enjoy a pleasant and luxurious experience on board the yacht, allowing them to relax and focus on enjoying their time on the water.
Steps How to Become
Research the requirements for becoming a yacht steward. Most employers require that you have experience working as a steward in a restaurant, hotel, or cruise ship. You may also need to have a degree in hospitality management or another related field.
Consider attending a training program specifically designed for yacht stewards. These programs provide hands-on training in the skills required to become a professional yacht steward.
Obtain the necessary certifications. Most employers require that you hold the STCW 95 certification, which stands for the International Convention on Standards of Training, Certification and Watchkeeping for Seafarers. You may also need to have a valid passport and be able to pass a medical examination.
Gain experience working as a steward on a yacht. Many employers prefer to hire candidates who have prior experience working on a yacht or similar vessel. Look for job postings at marinas and other places frequented by yachts.
Market yourself. Create a resume and portfolio that highlight your experience as a steward and your certifications. Let potential employers know that you are available to work as a yacht steward and are willing to travel.
Being a successful yacht steward requires dedication, hard work, and a willingness to stay ahead of the game. To stay ahead and capable, it is important to stay organized, keep up with industry trends, and continually seek out opportunities for professional development. Organization is key to success as a yacht steward; keeping track of all the tasks and duties that need to be completed is essential to staying ahead of the game.
Knowledge of industry trends is also important, as staying informed on relevant topics can help you better meet the needs of clients. Finally, taking advantage of learning opportunities can help you become more knowledgeable and experienced in the field. By seeking out courses, seminars, and other forms of professional development, you can stay ahead of the competition and become a more capable yacht steward.
You may want to check Yacht Rigger, Yacht Systems Analyst, and Yacht Deckhand for alternative.
Job Description
Greet guests and provide first-class hospitality service.
Clean and maintain interior and exterior areas of the yacht.
Stock and inventory supplies, including food, beverages, linens, and sundries.
Set up tables, chairs, and other furniture for parties and special events.
Operate and maintain boat systems, such as propulsion, navigation, plumbing, and electrical.
Monitor guest activities and ensure safety at all times.
Prepare and serve meals, snacks, and drinks to guests.
Provide concierge services and organize shore excursions.
Assist in docking and mooring the yacht.
Maintain records of supplies, inventories, and expenditures.
Skills and Competencies to Have
Knowledge of hospitality etiquette and protocols
Knowledge of basic culinary and food preparation
Knowledge of cleaning and sanitation processes
Ability to communicate effectively with guests
Ability to multi-task and prioritize tasks
Ability to work independently and as part of a team
Familiarity with proper safety and security procedures
Positive attitude and strong work ethic
Proficiency in operating boats, jet skis, and other watercraft
Ability to lift and carry heavy loads
Knowledge of proper storage and handling of food and beverages
Ability to troubleshoot mechanical, electrical, and plumbing issues
For those looking to work as a yacht steward, the most important skill to have is excellent customer service. Being able to interact with guests in a friendly and professional manner is essential, as this will make them feel comfortable and welcome. having a good level of physical fitness is also important for tasks such as cleaning and maintaining the yacht, as well as any heavy lifting that may be required.
Good organizational skills are also a must, as it is necessary to maintain a clean, organized environment at all times. Finally, having a good knowledge of safety protocols and basic first aid is also necessary, as it is important for the steward to be able to respond to any emergencies that may arise. All of these skills are essential for a successful career as a yacht steward.
Yacht Captain Instructor, Yacht Charter Broker, and Yacht Cleaner are related jobs you may like.
Frequent Interview Questions
What experience do you have working in the hospitality industry?
What prior experience do you have working on yachts?
How do you handle challenging guest requests?
How would you manage multiple tasks simultaneously?
Are you comfortable working in unfamiliar environments?
What safety protocols have you followed in the past?
How do you handle guest complaints in a professional manner?
What do you feel are the most important qualities for a yacht steward?
Describe a difficult situation you have encountered while working on a yacht and how you handled it?
What techniques do you use to manage stress and workloads?
Common Tools in Industry
Vacuum Cleaner. Used to clean carpets, upholstery, and other surfaces. (example: Dyson V8 Animal Cordless Stick Vacuum Cleaner)
Cleaning Supplies. Used to clean and disinfect surfaces. (example: Lysol Disinfectant Spray)
Broom and Dustpan. Used to sweep up debris. (example: Libman Precision Angle Broom)
Mop and Bucket. Used to clean floors. (example: Rubbermaid Reveal Mop with Bucket)
Stain Remover. Used to remove spots and stains from fabrics and surfaces. (example: OxiClean Max Force Spray)
Laundry Detergent. Used to clean linens and clothes. (example: Tide Free & Gentle Liquid Laundry Detergent)
Glass Cleaner. Used to clean windows and mirrors. (example: Windex Original Glass Cleaner)
Towels and Sponges. Used to clean surfaces. (example: Scotch-Brite Heavy Duty Scrub Sponges)
Garbage Bags. Used to collect and dispose of waste. (example: Glad OdorShield Tall Kitchen Drawstring Trash Bags)
Polishing Cloths. Used to polish and shine surfaces. (example: Pledge Lemon Furniture Polish Wipes)
Professional Organizations to Know
The International Yacht Stewards & Deckhands Association (IYSDA)
The Association of Yacht Stewards, Chefs & Deckhands (AYSCD)
The National Marine Stewards Association (NMSA)
The International Organization of Marine Professionals (IOMP)
The International Maritime Employers' Council (IMEC)
The Professional Yacht Crew Association (PYCA)
The Sailors' Union of the Pacific (SUP)
The International Transport Workers' Federation (ITF)
The International Federation of Shipmasters' Associations (IFSMA)
The Marine Engineers' Beneficial Association (MEBA)
We also have Yacht Service Technician, Yacht Rigging Designer, and Yacht Upholstery Technician jobs reports.
Common Important Terms
Galley. The kitchen of a yacht, responsible for food preparation and cleaning.
Housekeeping. The responsibility of maintaining a clean and organized living area onboard a yacht, which can include washing, vacuuming, and dusting.
Deckhand. A crewmember who assists with basic operations on a yacht, including safety checks and maintenance.
Provisioning. The process of stocking a yacht with food, drink, and other supplies before a voyage.
Cruise Line. A company that operates passenger ships or luxury yachts for vacationers or sightseeing tours.
Line Handling. A specific task on a yacht that involves handling ropes and lines in order to secure the boat's anchor and mooring lines.
Tender. A small boat used to transport passengers and cargo to and from shore or other vessels.
Stewardess. A female crewmember onboard a yacht who is responsible for housekeeping, guest service, and hospitality.
Frequently Asked Questions
What qualifications are needed to become a Yacht Steward?
Generally, yacht stewards need to have a high school diploma or GED, along with experience in customer service, hospitality, and housekeeping. They should also possess a valid driver's license and be able to swim.
What duties does a Yacht Steward typically perform?
A yacht steward is responsible for providing exceptional service to guests on board a yacht. This includes tasks such as cleaning cabins and public areas, preparing and serving meals, setting tables, stocking supplies, and running errands.
What hours do Yacht Stewards typically work?
The hours that a yacht steward works can vary depending on the size and nature of the yacht they are working on. Generally, it is a 24-hour job, with shifts lasting up to 12 hours.
What kind of salary can a Yacht Steward expect to make?
The salary of a yacht steward can range from $35,000 to $60,000 per year, depending on experience and the size of the yacht they work on.
What type of environment does a Yacht Steward typically work in?
Yacht stewards usually work in an onboard environment that is both luxurious and challenging. They must be able to work long hours in all types of weather conditions and maintain a professional attitude at all times.
What are jobs related with Yacht Steward?
Web Resources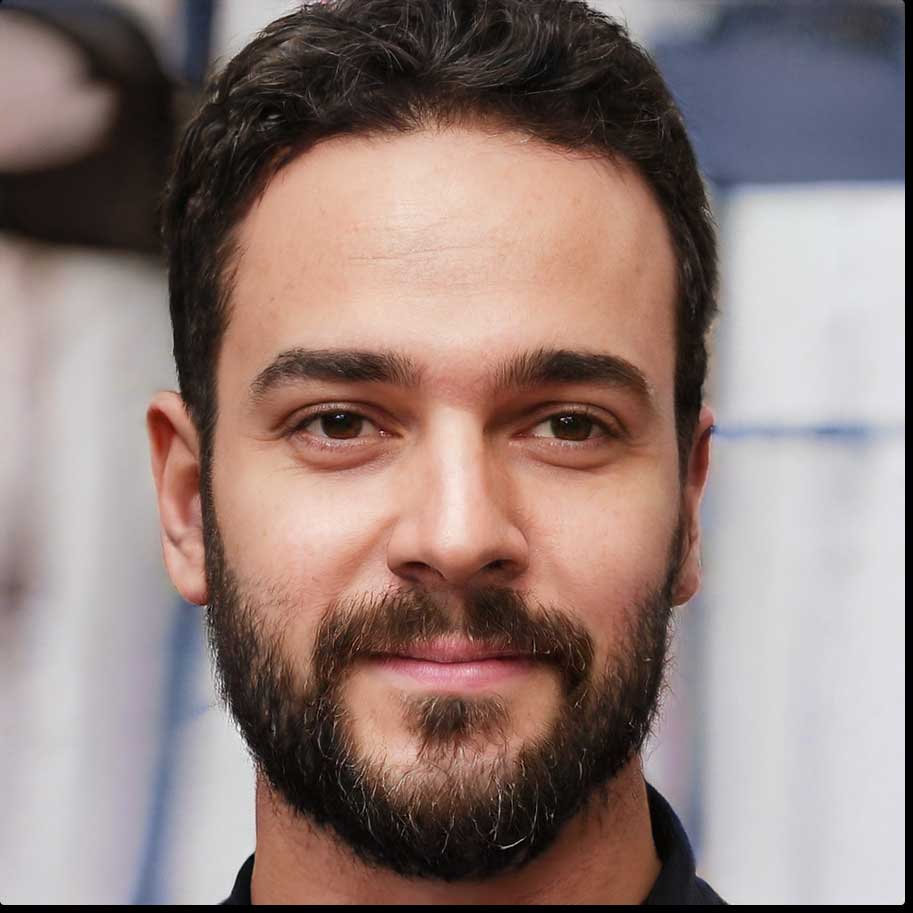 Reviewed & Published by Albert
Submitted by our contributor
Yacht Category