The demand for yacht service technicians is increasing as more people purchase and enjoy yachts. This is resulting in a higher demand for skilled technicians with knowledge of marine engines and electrical systems. In order to become a successful yacht service technician, one must have knowledge of a variety of marine systems, including engines, electronics, navigation, and safety.
experience in troubleshooting and repairing these systems is essential. With the growing popularity of yachting, having a well-trained yacht service technician is essential for ensuring the safety, comfort, and enjoyment of all on board.
Steps How to Become
Obtain a high school diploma or GED. Most employers require Yacht Service Technicians to have a high school diploma or GED.
Pursue a postsecondary degree. Although not required, obtaining a degree in marine technology can be beneficial for those wishing to pursue a career as a Yacht Service Technician.
Get on-the-job training. Most employers provide on-the-job training to new Yacht Service Technicians. This training may include engine maintenance, electronics repair, and other skills necessary for the job.
Obtain a license. Depending on the state, Yacht Service Technicians may need to obtain a license to work. Licensing requirements vary by state, so it is important to research the specific regulations in the state where you wish to work.
Earn certifications. Professional certifications can be beneficial for Yacht Service Technicians. Earning certifications from organizations such as the National Marine Electronics Association (NMEA) and the American Boat and Yacht Council (ABYC) can help demonstrate a commitment to excellence and help you land better job opportunities.
Join a professional organization. Joining a professional organization is a great way to stay informed about industry news and trends, network with other professionals, and gain access to valuable resources.
When it comes to hiring a reliable and qualified yacht service technician, it is important to take into consideration several key factors. First, ensure that the person has a valid license and certification from a recognized marine organization. research their past experience and customer reviews to make sure they have a proven track record of success.
Finally, ask for a detailed list of their services and fees so you can make sure that the yacht service technician is offering you the best value for your money. With all these factors taken into consideration, you can be sure that you are hiring a qualified and reliable yacht service technician who can provide you with quality service.
You may want to check Yacht Designer, Yacht Deckhand, and Yacht Interior Outfitter for alternative.
Job Description
Inspect, maintain and repair luxury yachts and related equipment.
Conduct routine maintenance tasks such as changing oil and filters, lubricating machinery, replacing parts, and inspecting electrical systems.
Troubleshoot complex mechanical and electrical systems on yachts and related equipment.
Diagnose problems with engines, transmissions, steering systems, pumps, and other yacht systems.
Perform minor repairs, including welding and fiberglass work.
Install or replace navigation systems, marine electronics, and other accessories.
Maintain records of service and repairs to ensure accurate billing and recordkeeping.
Provide technical advice and assistance to customers in selecting the right yacht equipment.
Perform tests on yacht systems to ensure they are operating safely and efficiently.
Monitor and maintain inventory of spare parts and supplies.
Skills and Competencies to Have
Knowledge of boat systems, including electrical, mechanical, and plumbing
Ability to troubleshoot and diagnose malfunctions
Ability to read and interpret technical manuals and schematics
Ability to use hand and power tools correctly
Knowledge of current safety standards and regulations
Ability to lift heavy objects and work in confined spaces
Good communication skills
Ability to work independently
Excellent problem-solving skills
Ability to work in a team environment
Estimating skills to calculate repair costs
Knowledge of boat maintenance practices
Good customer service skills
Ability to manage multiple tasks simultaneously
Being an effective yacht service technician requires a variety of skills. The most important skill is a comprehensive understanding of boat systems, including engines, electrical systems, plumbing, and navigation. Knowing how these systems interact and how to troubleshoot and repair them is essential for successful maintenance and repair of yachts.
strong interpersonal skills are necessary for communicating effectively with clients and other technicians. Good customer service skills are also important for providing quality service and building a loyal customer base. Finally, the ability to work independently and in a team environment is important for completing tasks quickly and efficiently.
Having these skills enables yacht service technicians to provide efficient and reliable repairs and maintenance services. As a result, customers have confidence in the technician's ability to complete the job as promised and have peace of mind that their yacht is well cared for.
Yacht Broker, Yacht Finisher, and Yacht Equipment Manager are related jobs you may like.
Frequent Interview Questions
What experience do you have with yacht maintenance and repair?
How familiar are you with common yacht service equipment and tools?
What is your experience with troubleshooting and diagnosing mechanical problems?
How do you handle challenging customer requests?
Have you ever had to work on a yacht in difficult weather conditions?
How do you stay organized during busy repair periods?
What safety protocols do you follow when working on yachts?
What is your approach to completing repairs on time and under budget?
How often do you check the boat for any potential mechanical issues?
What methods do you use to keep your work area clean and organized?
Common Tools in Industry
Multi-Meter. Used to measure electrical current and voltage (eg: Fluke 87V).
Power Drill. Used for drilling holes and driving screws (eg: DeWalt 20V).
Soldering Iron. Used for joining two pieces of metal together (eg: Weller WLC100).
Wrenches. Used to tighten and loosen nuts and bolts (eg: Craftsman Metric Wrench Set).
Screwdrivers. Used to drive and remove screws (eg: Craftsman Phillips Screwdriver Set).
Socket Wrenches. Used to turn nuts and bolts (eg: Craftsman Socket Set).
Pliers. Used to cut, grip, or bend objects (eg: Klein Needle Nose Pliers).
Hand Saws. Used to cut wood or metal (eg: Ryobi Reciprocating Saw).
Heat Gun. Used to heat up objects to soften them (eg: Milwaukee Heat Gun).
Air Compressor. Used to power air tools (eg: Makita Air Compressor).
Professional Organizations to Know
National Marine Electronics Association (NMEA)
Professional BoatBuilder Magazine
American Boat & Yacht Council (ABYC)
National Marine Manufacturers Association (NMMA)
Society of Naval Architects and Marine Engineers (SNAME)
International Marine Certification Institute (IMCI)
Association of Marina Industries (AMI)
International Marine Certification Institute (IMCI)
International Council of Marine Industry Associations (ICOMIA)
International Marine Propulsion and Auxiliary Machinery Association (IMPMA)
We also have Yacht Electrician, Yacht Refurbishment Specialist, and Yacht Fabrication Technician jobs reports.
Common Important Terms
Marine Mechanics. Marine mechanics are technicians who specialize in the maintenance, repair, and overhaul of boats, marine engines, and related components.
Marine Electronics. Marine electronics are the electronic devices used on boats and ships, such as navigation systems, communication systems, and sound systems.
Yacht Rigging. Yacht rigging is the system of ropes, cables, and sails used to control the movement of a sailing vessel.
Boat Maintenance. Boat maintenance is the routine care and upkeep of a boat or ship to ensure its safe, reliable operation.
Hull Cleaning. Hull cleaning is the process of removing algae, barnacles, and other marine life from the hull and interior of a boat or ship.
Hull Repair. Hull repair is the process of repairing damaged portions of the hull of a boat or ship.
Engine Repair. Engine repair is the process of repairing an engine that has been damaged or malfunctioning.
Electrical Systems. Electrical systems are the wiring, power sources, and devices used to control the electrical systems on a boat or ship.
Boat Refitting. Boat refitting is the process of replacing old and worn-out components with new ones to improve the performance and safety of a boat or ship.
Frequently Asked Questions
What qualifications are required to become a Yacht Service Technician?
Yacht Service Technicians must have a valid driver's license, relevant certifications and experience in the marine industry.
How do I get experience in the marine industry?
Experience in the marine industry can be gained through on-the-job training, internships, apprenticeships, or formal education in a related field.
What type of work does a Yacht Service Technician do?
A Yacht Service Technician is responsible for maintaining and repairing yachts and their systems such as engines, navigation systems, plumbing, electrical, and air conditioning.
What type of tools do Yacht Service Technicians use?
Yacht Service Technicians use a variety of hand tools, power tools, and diagnostic equipment.
What is the average salary for a Yacht Service Technician?
The average salary for a Yacht Service Technician is $54,000 per year.
What are jobs related with Yacht Service Technician?
Web Resources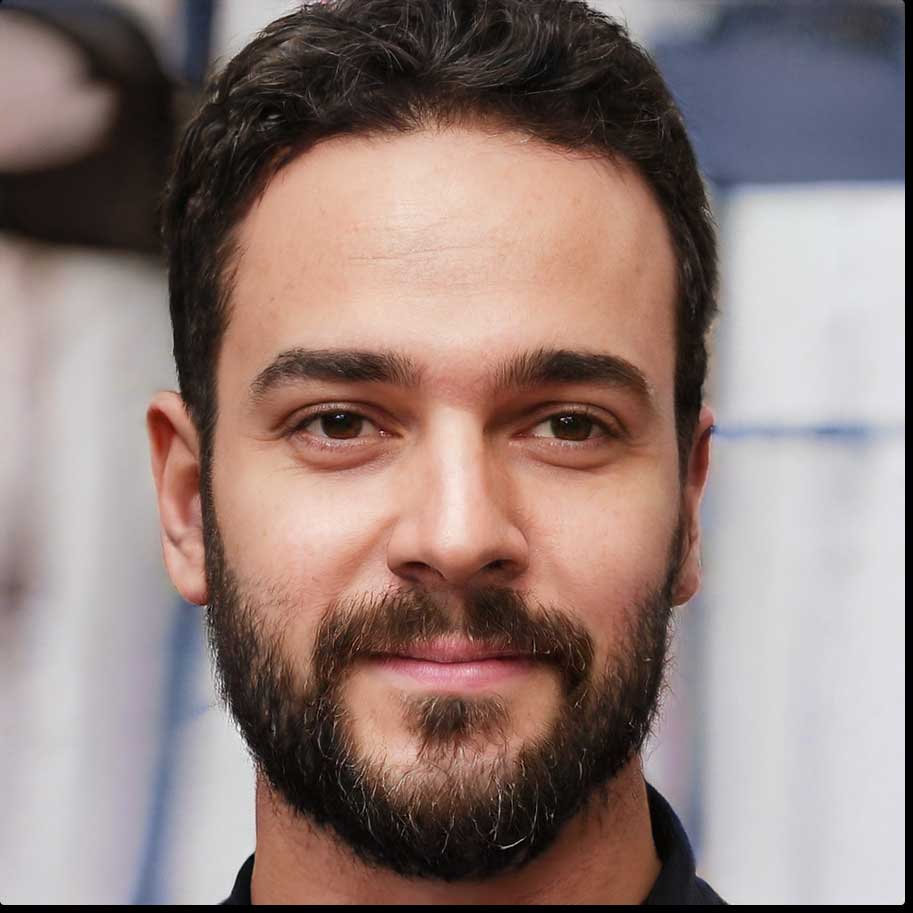 Reviewed & Published by Albert
Submitted by our contributor
Yacht Category