The demand for yachts has been on the rise in recent years, causing a surge in the need for yacht brokers. Yacht brokers are professionals who specialize in the sale and purchase of luxury yachts, motorboats, and sailboats. They act as intermediaries between buyers and sellers, providing guidance and services to both parties throughout the transaction.
Yacht brokers are knowledgeable in the latest market trends and are able to advise clients on the best choice of vessel, as well as the cost and financing options. With their expertise, they are able to negotiate deals that are beneficial to both parties, ensuring smooth and easy transactions that result in satisfied customers.
Steps How to Become
Obtain a college degree in business, finance, or marine studies. Many yacht broker positions require a college degree, and a relevant degree can give you a competitive edge when applying for jobs.
Take a yacht broker training course. Yacht broker training courses are available both in person and online. These courses will teach you the fundamentals of the yacht brokering industry and how to become an effective broker.
Complete an internship. Internships can provide you with valuable experience and connections in the industry. Contact yacht brokerages in your area to see if they offer internships or other opportunities for entry-level employees.
Get a job as a yacht broker. Once you have the necessary education and experience, you can start applying for jobs as a yacht broker. Look for job postings on job search sites, yacht broker websites, and other related websites.
Become certified. Becoming certified as a yacht broker can help you stand out from the competition and demonstrate to employers that you have a high level of expertise in the industry. The International Yacht Brokers Association (IYBA) offers certification programs for yacht brokers, both online and in-person.
In order to stay ahead and competent as a yacht broker, it is important to stay abreast of the latest trends in the industry. This includes staying informed about changes in new boat designs, legal and tax regulations, financial services, and the overall economic climate. It is also important to stay connected with other brokers, boat owners, and yacht clubs to build a strong network of contacts.
staying up-to-date on industry-specific technology, such as boat databases and software, can help ensure that brokers are efficient and able to provide their clients with the best service possible. Finally, continuing education and certification can provide brokers with the knowledge and expertise needed to keep up with the ever-changing market and provide their clients with the best advice.
You may want to check Yacht Rigging Designer, Yacht Cleaner, and Yacht Service Technician for alternative.
Job Description
Research and analyze the market for luxury yachts, including developments in technology, regulations, and trends.
Develop and maintain relationships with clients, yacht owners, and other stakeholders in the luxury yachting industry.
Present and negotiate sales contracts for luxury yachts.
Identify potential buyers and sellers of luxury yachts.
Coordinate showings and sea trials of luxury yachts, as needed.
Keep up to date with competitive market intelligence and pricing.
Serve as a liaison between yacht owners, buyers, and other parties during the sales process.
Provide advice on the selection, purchase, and maintenance of luxury yachts.
Complete all paperwork related to the sale of luxury yachts.
Maintain detailed records of clients, sales transactions, and other related data.
Skills and Competencies to Have
Knowledge of yacht and boat models, brands, and features.
Extensive knowledge of the yacht and boat industry, including current market trends, regulations, and laws.
Understanding of yacht and boat financing options.
Extensive network of contacts in the yacht and boat industry.
Proven sales and marketing experience.
Ability to negotiate and close deals with buyers and sellers.
Strong interpersonal, communication, and customer service skills.
Ability to handle multiple tasks efficiently and effectively.
Excellent organizational and time management skills.
Ability to work independently and as part of a team.
The most important skill for a successful yacht broker is the ability to effectively negotiate. Being able to identify the needs of the buyer, understand the seller's position, and craft a mutually beneficial agreement that meets the needs of both parties is essential. Negotiation skills also include being able to assess the market, develop an understanding of the current trends, and be able to accurately value a yacht, which is necessary for making sure all parties involved are satisfied with the outcome.
strong interpersonal and communication skills are vital, as yacht brokers are required to build relationships with both buyers and sellers, and explain complex terms and situations clearly and accurately. Finally, having a comprehensive knowledge of maritime rules and regulations is essential, as it can help ensure that any potential deals adhere to the law. All in all, a yacht broker's negotiation, communication, and legal skills, as well as their knowledge of the market, are key components for success.
Yacht Captain Instructor, Yacht Electrician, and Yacht Mechanic are related jobs you may like.
Frequent Interview Questions
How long have you been working as a Yacht Broker?
What experience do you have in the yacht industry?
What sets you apart from the other Yacht Brokers in the market?
How do you handle customer complaints and inquiries?
What strategies do you use to find new clients?
Do you have any experience negotiating contracts?
What methods do you use to determine the value of a yacht?
What challenges have you faced in the past when dealing with clients?
How do you stay up to date on the latest trends and regulations in the yacht industry?
What is your approach to providing superior customer service?
Common Tools in Industry
Yacht Management Software. Software used to manage the day-to-day operations of a yacht brokerage. (eg: BoatWizard)
Yacht Brokerage Database. Database used to store customer information and track sales and other activities. (eg: YachtCloser)
Yacht Marketing Platform. Platform used to create and manage marketing campaigns for yachts for sale. (eg: BoatDealer)
Yacht Financing Platform. Platform used to facilitate yacht financing, from loan processing to payment collection. (eg: YachtLoan)
Yacht Insurance Platform. Platform used to compare and purchase insurance policies for yachts. (eg: YachtInsuranceCentral)
Yacht Sales Reporting Software. Software used to generate reports on yacht sales, such as sales trends, performance metrics, and customer data. (eg: YachtStats)
Professional Organizations to Know
International Yacht Brokers Association (IYBA)
National Marine Brokers Association (NMBA)
The Yacht Brokers Association of America (YBAA)
International Council of Marine Industry Associations (ICOMIA)
The American Boat and Yacht Council (ABYC)
National Marine Manufacturers Association (NMMA)
British Marine Federation (BMF)
European Boating Industry (EBI)
Canadian Marine Industry Association (CMIA)
Asian Marine Industries Federation (AMIF)
We also have Yacht Repair Supervisor, Yacht Rigger, and Yacht Finishing Carpenter jobs reports.
Common Important Terms
Yacht Charter. An arrangement in which a person or group rents a yacht for a specified period of time.
Yacht Management. The process of overseeing the operation of a yacht, including maintenance, repairs, and crew management.
Yacht Surveyor. A professional who evaluates the condition of a yacht and provides an independent assessment of its value.
Yacht Insurance. Insurance policies that provide coverage for yacht owners in the event of damage or loss.
Marina. A facility that provides berthing, repair, and other services for yachts and other vessels.
Flag Registry. A national or international organization that registers and administers flags for yachts, ships, and other vessels.
Brokerage. An organization that facilitates the sale and purchase of yachts by connecting buyers and sellers.
Documentation. Legal paperwork required for ownership and operation of a yacht, including registration, title, and insurance.
Frequently Asked Questions
What is the difference between a yacht broker and a yacht dealer?
A yacht broker is an individual or company that acts as an intermediary between a buyer and seller in the sale of a yacht. A yacht dealer is a retailer that sells new and/or used yachts.
What qualifications are needed to become a yacht broker?
Generally, yacht brokers must possess a valid real estate or boat sales license and often have additional certifications such as U.S. Coast Guard Captain's License and American Yacht Brokers Certification Program (AYBCP) certification.
What services do yacht brokers typically provide?
Yacht brokers typically provide services such as locating, negotiating, and closing the sale of a yacht, as well as providing assistance with financing, survey, and documentation.
How much do yacht brokers charge for their services?
Fees for yacht broker services vary depending on the services provided and the size of the vessel. Typically, brokers charge a commission of 10-15% of the total sale price.
Are there any restrictions on who can become a yacht broker?
Yes, most states require that yacht brokers be at least eighteen years old and have no prior felony convictions. Additionally, some states may require that yacht brokers have experience in the boating industry.
What are jobs related with Yacht Broker?
Web Resources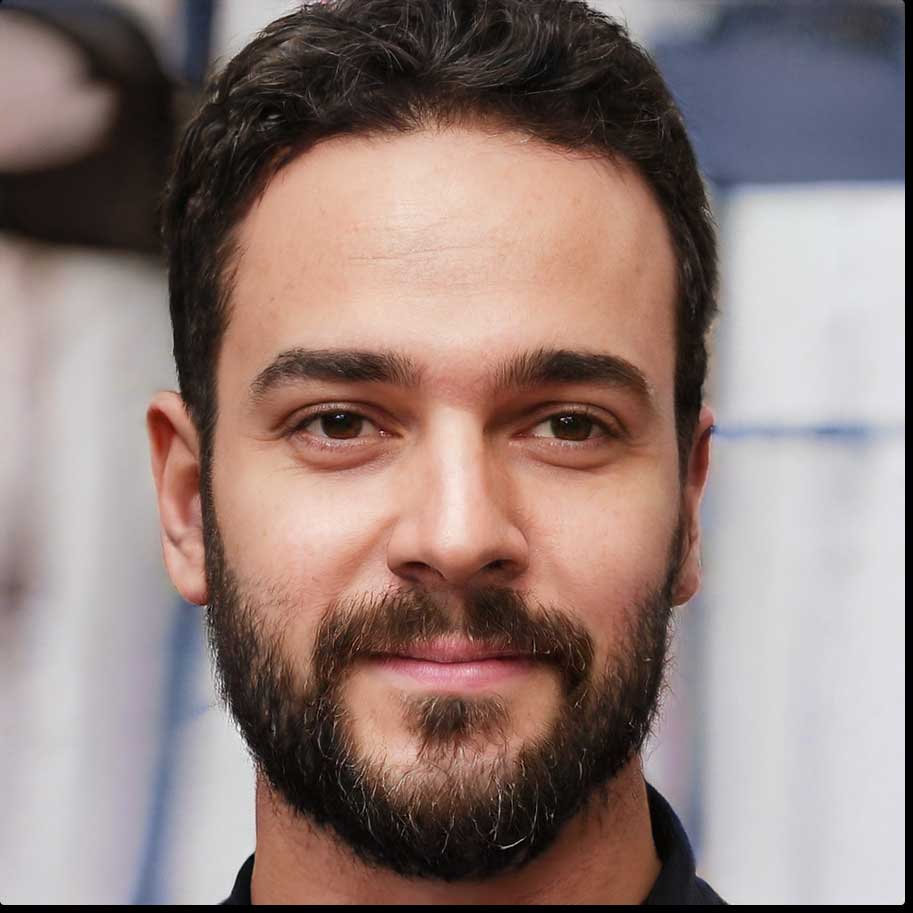 Reviewed & Published by Albert
Submitted by our contributor
Yacht Category