Yacht charter brokers are experienced professionals who specialize in renting yachts for clients. They provide a valuable service by connecting clients with the right vessel, ensuring that all paperwork is in order and that the charter meets the client's needs. By working with a broker, clients benefit from the knowledge and experience of an expert in the field, enabling them to select the right yacht, negotiate the best price and ensure their charter is both safe and enjoyable.
brokers are familiar with the rules and regulations of the area, so they can ensure the charter complies with all local laws. yacht charter brokers provide peace of mind to their clients, saving them time and effort while ensuring they have a seamless and enjoyable experience on the water.
Steps How to Become
Gain Experience in the Industry. Obtaining experience in the yacht charter industry is a key step to becoming a yacht charter broker. Consider working as a deckhand, sailing instructor, or steward on a luxury yacht. This experience will help you better understand the industry and the people involved.
Build Your Network. As a yacht charter broker, you will need to have an extensive network of yacht owners, captains, and clients. Develop relationships with key players in the industry by attending conferences, events, and networking functions.
Obtain Relevant Certifications. Depending on the region in which you are operating, you may need certain certifications in order to become a yacht charter broker. For example, in the U. S. , many brokers are required to have a United States Coast Guard captain's license.
Learn the Regulations and Laws. In order to become a successful yacht charter broker, you must thoroughly understand the regulations and laws that govern the industry. Read up on relevant regulations in your area and become familiar with local, state, and federal laws.
Start Your Own Business. Once you have gained experience in the industry, built your network, obtained necessary certifications, and learned the relevant regulations and laws, you can start your own yacht charter business. Decide what services you will offer and create a business plan.
Market Your Business. Promote your business through online and print advertising, social media, word of mouth, and other marketing strategies. You may also want to consider joining relevant associations or organizations in order to gain access to more potential clients.
Yacht charter brokers are an essential part of the yachting industry, providing reliable and efficient services to charter customers. A broker's reputation is earned through their ability to negotiate the best charter deal for their clients. To achieve this, they must have a thorough knowledge of the yachting market, current trends and pricing, and a good understanding of the yacht charter industry.
Brokers are also responsible for ensuring that all paperwork is in order and that the yacht is ready for chartering. By providing expert guidance, advice and an array of options, a yacht charter broker can help customers make the best decision for their needs. In turn, this helps ensure a safe, comfortable and enjoyable experience for all involved.
You may want to check Yacht Refrigeration Technician, Yacht Carpet Installer, and Yacht Charter Manager for alternative.
Job Description
Develop and maintain relationships with yacht charter clients and vendors
Negotiate contracts and oversee the completion of all paperwork associated with yacht charters
Research vessel options to meet customer needs and advise clients on the best choice
Coordinate logistics of charters including crew, food and beverage, itinerary, and activities
Monitor weather and sea conditions to ensure client safety
Monitor vessels during charters to ensure client satisfaction
Develop marketing strategies and advertising campaigns
Prepare yacht charter proposals and presentations
Track and maintain accurate records of all charters and payments
Stay up-to-date on industry trends and market conditions
Skills and Competencies to Have
Technical Knowledge: Knowledge of the yacht industry, yacht designs, marine engineering, and the latest safety regulations.
Business Acumen: Understanding of the market, pricing trends, and how to negotiate the best deal for clients.
Sales Skills: Ability to develop relationships with clients, communicate the benefits of chartering a yacht, and close sales.
Financial Literacy: Knowledge of costs associated with operating a yacht and the ability to offer competitive charter packages.
Marketing: Ability to create effective marketing campaigns to promote charter services.
Customer Service: Demonstrating excellent customer service to ensure customer satisfaction.
Networking: Ability to build relationships with captains, crew members, and other charter brokers to find the best deals for clients.
Regulatory Compliance: Understanding of legal and regulatory requirements associated with chartering a yacht.
Organization: Ability to keep track of client information and bookings in an organized manner.
Attention to Detail: Ensuring accuracy when filling out paperwork and contracts.
Being a successful yacht charter broker requires excellent interpersonal and communication skills. In order to successfully negotiate a charter agreement, a broker must be able to effectively communicate the needs and wants of their clients to the yacht owners. A broker must also have a thorough understanding of the legal aspects of chartering a yacht.
They must be able to interpret local maritime laws and regulations and ensure that the charter agreement meets all legal requirements. brokers must have excellent negotiation skills to ensure that their clients get the best possible terms and conditions. Finally, it is essential for brokers to have a good working knowledge of the international yacht market and an understanding of the different types of yachts and their associated costs.
With these skills, a broker can successfully navigate the complex world of yacht chartering and provide their clients with an excellent service.
Yacht Captain Instructor, Yacht Systems Analyst, and Yacht Survey Technician are related jobs you may like.
Frequent Interview Questions
What experience do you have in the yacht charter industry?
What strategies do you use to ensure customer satisfaction?
How do you stay up to date on the latest developments in the yacht charter industry?
What would you do to ensure that a customer's needs are met when booking a yacht charter?
How would you handle a situation where a customer's expectations are not met?
What methods do you use to establish relationships with yacht owners and other brokers?
Describe the process you use for setting rates and booking charters.
How do you identify the best yachts for each customer's needs?
What challenges have you faced when working as a yacht charter broker?
How do you handle difficult customer requests?
Common Tools in Industry
Yacht Charter Agreement. A document outlining the terms of the charter, including the period of time, the cost of the charter, and any other special requests or requirements. (eg: A Yacht Charter Agreement between a charterer and a yacht owner. )
Yacht Charter Insurance. Insurance coverage for the yacht and any equipment on board. (eg: A policy that covers the yacht for up to $2 million in liability coverage. )
Charterer's Checklist. A detailed checklist that outlines all the items a charterer needs to review before embarking on a charter. (eg: A checklist that includes items such as safety equipment, navigation charts, food provisions, and fuel supplies. )
Maritime Law Resources. Resources to help a broker understand maritime law as it pertains to chartering a yacht. (eg: Access to online resources such as The International Maritime Organization's International Convention for the Safety of Life at Sea. )
Yacht Database. Online database of yachts for brokers to research and compare features and pricing. (eg: An online database that includes detailed information about each available yacht, including the type, size, age, and features. )
Charter Sales Software. Software that helps brokers keep track of clients, manage bookings, and process payments. (eg: A software system that allows brokers to quickly search for available yachts, manage booking requests, and process payments securely. )
Professional Organizations to Know
International Yacht Brokers Association (IYBA)
The British Marine Federation (BMF)
American Yacht Charter Association (AYCA)
Yacht Brokers Association of America (YBAA)
European Yacht Brokers Association (EYBA)
Yacht Brokers Association of Australia (YBAA)
Canadian Yacht Brokers Association (CYBA)
British Columbia Yachting Association (BCYA)
Netherlands Yachting Brokers Association (NYBA)
Yacht Brokers and Ship Agents Association of India (YBSAAI)
We also have Yacht Refit Technician, Yacht Fabricator, and Yacht Interior Outfitter jobs reports.
Common Important Terms
Charter Party. A contract between the owner of a vessel and the charterer, or person renting the vessel, that outlines the expectations and responsibilities of both parties.
Charter Fee. The fee paid by the charterer to the yacht owner for the use of the vessel.
Brokerage Fee. The fee paid by the charterer to the yacht broker for arranging the charter.
Provisioning. The process of preparing a yacht for charter, which includes stocking it with food, beverages, and other amenities.
Vessel Inspection. The process of inspecting a vessel to ensure it meets safety standards and regulations before chartering it.
Cruising Area. The area in which a yacht can be chartered, which is usually determined by local laws and regulations.
Marina. A facility used to store and maintain boats, which may also offer services like fuel, repairs, and docking.
Frequently Asked Questions
What is a Yacht Charter Broker?
A yacht charter broker is a professional intermediary between clients looking to charter a yacht and boat owners or agencies offering yachts for charter.
What services do Yacht Charter Brokers provide?
Yacht Charter Brokers provide services such as helping clients select the right yacht for their needs, negotiating the best charter rate, arranging logistics such as food and beverage services, and organizing activities such as water sports or sightseeing tours.
How much does it cost to hire a Yacht Charter Broker?
The cost of hiring a Yacht Charter Broker can vary depending on the size and type of yacht being chartered. Generally, brokers charge a percentage of the total charter rate that ranges from 8-20%.
What qualifications do Yacht Charter Brokers need?
Yacht Charter Brokers need to have extensive knowledge and experience in the yachting industry. Many brokers have certifications or qualifications such as a Certified Professional Yacht Broker (CPYB) or a Certified Charter Professional (CCP).
What documents are required for a yacht charter?
Documents required for a yacht charter typically include a charter agreement, proof of insurance, a copy of the vessel registration, and skipper credentials if applicable.
What are jobs related with Yacht Charter Broker?
Web Resources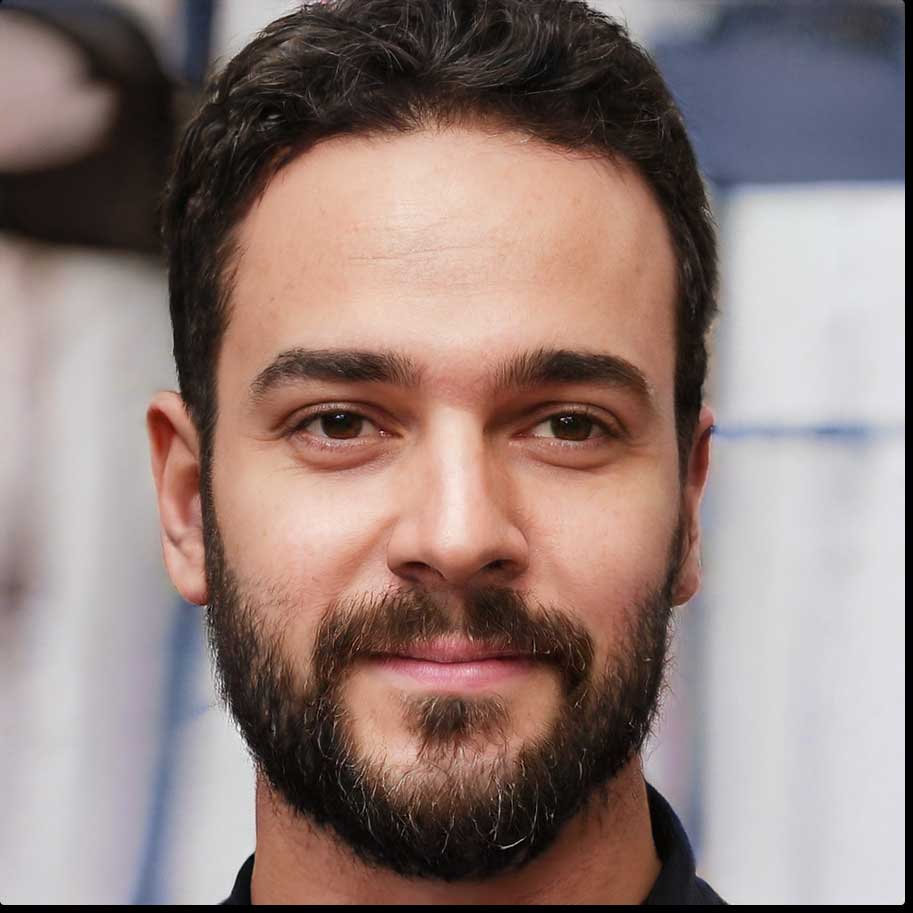 Reviewed & Published by Albert
Submitted by our contributor
Yacht Category