A Yacht Upholstery Technician is an individual skilled in the art of fabricating or repairing upholstery for yachts, motorboats, and other marine vessels. This individual has the expertise to work with a variety of materials including leather, fabric, vinyl, foam, and other specialized materials. As a result, they are able to create custom upholstery designs that meet the requirements of their clients.
The technician's skills are essential in order to ensure the longevity of the vessel's upholstery, as well as for the safety and comfort of the passengers. their proficiency in upholstery can increase the vessel's aesthetic appeal and overall value.
Steps How to Become
Obtain a High School Diploma. Before attempting to become a yacht upholstery technician, you must have a high school diploma or a GED.
Enroll in a Yacht Upholstery Program. This is the best way to learn the basics of yacht upholstery. You can find online programs, as well as specialized vocational schools that offer courses in yacht upholstery.
Get On-the-Job Training. After completing an upholstery program, you should look for on-the-job training to further your knowledge and skills in this field. Starting as a trainee in a boat upholstery shop or working as an apprentice in a larger boat upholstery business is the best way to gain experience.
Earn Certification. Some states may require certification to practice as a yacht upholstery technician. There are organizations that offer certification courses and tests. Certification generally requires completing a certain number of hours in a yacht upholstery program, passing an exam, and having a certain amount of experience in the field.
Get Licensed. Depending on where you work, some states may also require you to have a license to practice as a yacht upholstery technician. Licensing requirements vary from state to state and you should check with your local government for more information.
Join Professional Organizations. Joining professional organizations, such as the National Marine Trades Association, is a great way to stay informed on the latest trends and techniques in the yacht upholstery industry. It also provides networking opportunities with other professionals in the field.
Having a skilled and qualified Yacht Upholstery Technician can be crucial to the success of any yacht-related project. Without a qualified technician, the entire project can be ruined, as the materials and fabrics used in yacht upholstery are delicate and require a lot of skill and experience to handle. Poorly handled materials can lead to unsightly results, causing costly repairs and replacements.
an unqualified technician may not know the best practices for boat upholstery, which could cause further damage and safety risks. To ensure the best results and avoid costly mistakes, it is important to find a qualified technician with experience in the industry. Not only will this provide the best results, but also it will provide peace of mind that the project is in good hands.
You may want to check Yacht Repair Technician, Yacht Carpet Installer, and Yacht Broker for alternative.
Job Description
Fabricate and assemble custom yacht upholstery, including furniture and bedding.
Measure and cut fabric, vinyl and leather for upholstery projects.
Sew, repair and replace cushions, covers and linens.
Install and secure upholstery with screws, snaps, and other fasteners.
Refinish and repair furniture frames as needed.
Refurbish furniture upholstery and fabric.
Apply protective treatments to fabrics to extend their life, such as Scotchgard.
Maintain tools and equipment used in the upholstery process, such as sewing machines and hammers.
Consult with clients to determine specifications for custom projects.
Provide estimates for upholstery projects and communicate associated costs to clients.
Skills and Competencies to Have
Fabric selection and pattern matching
Upholstery cutting and sewing
Canvas and vinyl installation
Foam and cushion building
Custom furniture building
Basic welding and metal fabrication
Knowledge of marine grade materials
Knowledge of boat interior design
Ability to work on ladders and in confined spaces
Knowledge of safety protocols and regulations
Ability to troubleshoot and repair upholstery issues
Attention to detail and accuracy
Problem solving and decision making
Strong customer service skills
Ability to meet deadlines
Being a successful yacht upholstery technician requires a combination of skills. Attention to detail is essential, as any errors or imperfections in the upholstery could result in expensive repairs or replacements. The technician must also be able to work with a variety of fabrics and materials, ensuring that the upholstery is durable and meets the customer's specifications.
A good understanding of yacht interior design and color coordination is also important, as the upholstery should match the yacht's overall aesthetic. Furthermore, the technician must possess strong problem-solving abilities to troubleshoot any issues that may arise during the project. Finally, excellent communication and customer service skills are key to ensure that the customer's requests are met and that they are satisfied with the end result.
With these skills, a yacht upholstery technician can ensure that every project is a success.
Yacht Finisher, Yacht Survey Technician, and Yacht Finishing Carpenter are related jobs you may like.
Frequent Interview Questions
What experience do you have in yacht upholstery?
What is your process for refurbishing and repairing existing upholstery?
How familiar are you with stitching, sewing, and cutting patterns?
Describe a project you have completed in the past that you are proud of.
How do you ensure that upholstery is resistant to water damage?
How do you interact with clients to understand their needs and provide quality results?
How do you stay up to date with the latest trends in yacht upholstery?
Are you able to work with a variety of fabrics and materials?
Explain how you would go about troubleshooting a problem with an upholstery project.
What safety measures do you take when working on a boat or yacht?
Common Tools in Industry
Sewing machine. Used to stitch together fabrics and materials to create upholstery pieces. (eg: industrial sewing machine)
Sewing needle. Used to join two fabric pieces together with thread. (eg: tapestry needle)
Upholstery staple gun. Used to attach upholstery material to frames. (eg: electric upholstery staple gun)
Hammer. Used to drive in tacks and other fasteners. (eg: claw hammer)
Cutting tool. Used to cut fabric, vinyl, and other materials for upholstery projects. (eg: rotary cutter)
Measuring tape. Used to measure fabric, upholstery frames, and other components for upholstery projects. (eg: flexible measuring tape)
Upholstery foam. Used as a base for padding and cushioning. (eg: high density foam)
Spray adhesive. Used to attach upholstery fabric to foam padding. (eg: contact cement spray adhesive)
Tack strips. Used to hold fabric in place while upholstering frames. (eg: pre-tacked tack strips)
Scissors. Used to cut fabric, vinyl, and other materials for upholstery projects. (eg: heavy-duty scissors)
Professional Organizations to Know
Marine Fabricators Association (MFA)
International Marine Fabricators Association (IMFA)
National Marine Manufacturers Association (NMMA)
American Boat and Yacht Council (ABYC)
American Upholsterers Association (AUA)
Professional Boatbuilders Association (PBA)
National Marine Trades Association (NMTA)
National Boatbuilders Association (NBA)
National Marine Fabricators Association (NMFA)
Marine Fabricators Guild (MFG)
We also have Yacht Commissioning Technician, Yacht Refit Technician, and Yacht Sales Manager jobs reports.
Common Important Terms
Sewing Machine. A machine used to stitch fabric together.
Foam. A flexible material commonly used as padding in furniture and yacht upholstery.
Upholstery Fabric. A type of fabric used to cover furniture and other items.
Upholstery Tools. A variety of tools used to measure, cut and install upholstery fabric.
Webbing. A type of material used to attach cushions and springs to frame.
Foam Cutter. A tool used to accurately cut foam pieces for furniture and yacht upholstery.
Staple Gun. A tool used to secure upholstery fabric and webbing by inserting staples into wood or metal frames.
Tack Strips. Pieces of metal or wood used to secure upholstery fabric to furniture and yacht frames.
Pattern Making. The process of creating patterns for furniture and yacht upholstery.
Grommet Tool. A tool used to insert grommets into fabric for decorative purposes or for attaching hardware.
Frequently Asked Questions
What type of materials do Yacht Upholstery Technicians typically use?
Yacht Upholstery Technicians typically use materials such as fabrics, vinyl, leather, foam, and marine-grade thread to create custom upholstery.
What is the typical process for a Yacht Upholstery Technician?
The typical process for a Yacht Upholstery Technician involves measuring the area to be upholstered, cutting the material to size, sewing it together, and attaching it to the interior surface.
How long does it usually take for a Yacht Upholstery Technician to complete a project?
The amount of time it takes for a Yacht Upholstery Technician to complete a project varies depending on the complexity of the project and the number of pieces to be upholstered. On average, a project can take anywhere from one day to several weeks.
What qualifications are needed to become a Yacht Upholstery Technician?
To become a Yacht Upholstery Technician, one must have experience in sewing, be able to read and understand blueprints and diagrams, have knowledge of marine upholstery materials, possess strong attention to detail, and have excellent customer service skills.
What is the average salary of a Yacht Upholstery Technician?
The average salary for a Yacht Upholstery Technician is around $45,000 per year. This can vary depending on experience level and location.
What are jobs related with Yacht Upholstery Technician?
Web Resources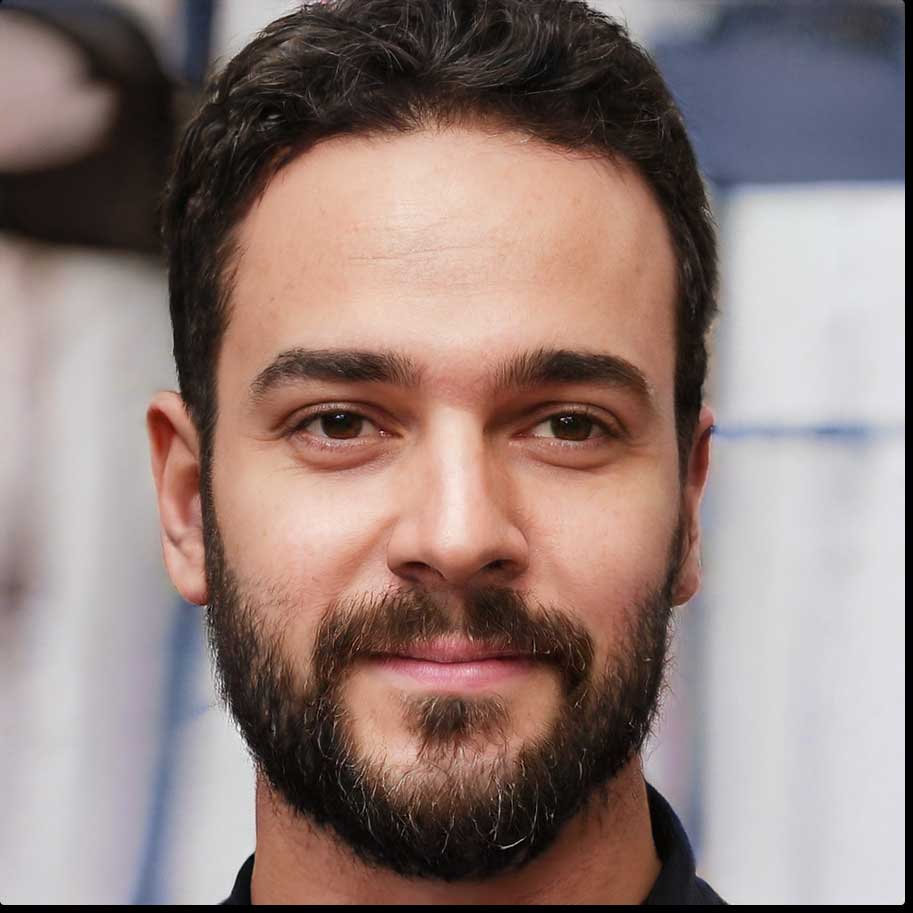 Reviewed & Published by Albert
Submitted by our contributor
Yacht Category