How to Be Operational Compliance Manager
- Job Description, Skills, and Interview Questions
Oct 26, 2022 / 6 Minutes Read / By Albert
The Operational Compliance Manager is responsible for ensuring that an organization is compliant with all applicable laws and regulations. When an organization fails to stay in compliance, it can lead to negative consequences, such as fines, liabilities, and reputational damage. The Operational Compliance Manager is responsible for ensuring that all relevant policies and procedures are in place, that staff are properly trained and informed, and that processes are regularly monitored and updated. By staying ahead of changes in the legal landscape and proactively addressing any potential risks, the Operational Compliance Manager ensures that the organization remains compliant and can avoid costly penalties.
Steps How to Become
Earn a Bachelor's Degree. The first step to becoming an Operational Compliance Manager is to earn a bachelor's degree in a relevant field such as business, finance, accounting, or law. Earning a degree in one of these areas will provide the foundational knowledge and skills needed for the job.
Gain Relevant Work Experience. It is important for prospective Operational Compliance Managers to gain relevant work experience prior to applying for positions. Many employers prefer to hire candidates with several years of professional experience. Working in compliance, auditing, or legal departments in financial institutions or other organizations can be beneficial.
Obtain Professional Certifications. Professional certifications are not always required for Operational Compliance Managers, but they can be extremely helpful in setting a candidate apart from the competition. Certifications such as Certified Regulatory Compliance Manager (CRCM) and Certified Financial Services Auditor (CFSA) can demonstrate a candidate's knowledge and expertise in the field of compliance.
Develop Leadership Skills. Operational Compliance Managers are often responsible for leading teams and overseeing projects, so it is important for them to have strong leadership and communication skills. Taking courses in leadership, project management, and communication can help develop these skills.
Network. Networking is an important part of any job search. Building relationships with people in the industry can open up new opportunities and help a candidate stand out from the competition. Attending conferences, joining professional organizations, and connecting with other professionals on social media are all great ways to build a network.
Operational Compliance Manager is responsible for ensuring that a company meets its legal and regulatory obligations. When a company fails to meet these requirements, it can lead to costly financial and reputational consequences. A reliable and competent Operational Compliance Manager is essential in order to avoid such issues.
They must be able to identify potential risks and develop strategies to mitigate them, as well as understand and apply laws and regulations relevant to the organisation. Furthermore, they should have strong communication, analytical, and problem-solving skills, as well as the ability to work with a wide range of stakeholders, from senior management to external regulators. effective and reliable Operational Compliance Managers are essential for any organisation that wants to ensure it is operating within the law.
You may want to check Internal Compliance Manager, Quality and Compliance Manager, and Director of Compliance for alternative.
Job Description
Monitor and evaluate operational compliance processes and procedures to ensure they are being followed.
Develop and implement operational compliance standards and policies.
Ensure operational compliance with all applicable laws and regulations.
Manage operational compliance audit processes.
Analyze and report on operational compliance performance.
Maintain a good understanding of the current industry regulations and trends.
Identify and address areas of operational non-compliance.
Create and update internal operational compliance training materials.
Liaise with internal stakeholders and external regulators to ensure operational compliance.
Investigate and resolve operational compliance issues promptly and effectively.
Provide consultation, guidance, and support to operational teams on compliance matters.
Ensure the organization is adhering to its commitments as set out in the Compliance Plan.
Develop and implement measures to ensure continuous improvement of the organization's compliance program.
Monitor and review periodic compliance reports to assess the organization's overall compliance performance.
Oversee the implementation of corrective actions resulting from audit findings or other compliance failures.
Provide guidance and assistance on regulatory matters pertaining to operations.
Collaborate with the legal department to ensure all operations are compliant with applicable laws and regulations.
Facilitate communication between the organization's internal stakeholders and external regulators on compliance matters.
Skills and Competencies to Have
Expert knowledge of applicable regulatory and industry standards
Excellent communication skills, both written and verbal
Ability to develop and manage relationships with external stakeholders
Strong analytical and problem-solving skills
Ability to prioritize and manage multiple projects simultaneously
Proficiency in using computer software and tools such as spreadsheets, databases, and document management systems
Proven track record of successfully meeting operational compliance deadlines and goals
Highly organized and detail-oriented with an ability to work independently
Excellent project management skills with a focus on accuracy, quality, and timeliness
Ability to interpret and explain regulatory requirements to stakeholders
Operational Compliance Managers are responsible for ensuring that organizations remain compliant with all relevant laws and regulations. This can be a difficult job, as laws and regulations can be constantly changing and it is the manager's responsibility to be up to date on all of them. To successfully carry out this role, Operational Compliance Managers must have several key skills.
First, they must have strong organizational and communication skills so that they can effectively manage multiple projects and stakeholders. They must also have a good working knowledge of the applicable laws and regulations, as well as a comprehensive understanding of the organization's operations. Finally, they must have the ability to quickly identify potential compliance issues and develop plans to address them.
By possessing these skills, Operational Compliance Managers can ensure that the organization remains compliant with all applicable laws and regulations, helping to reduce the risk of costly penalties or other legal penalties.
Compliance Consultant, Supply Chain Compliance Manager, and International Trade Compliance Manager are related jobs you may like.
Frequent Interview Questions
What experience do you have in operational compliance?
Describe your approach to managing complex compliance projects.
What processes have you implemented to ensure organizational compliance?
How do you ensure that operational compliance policies are adhered to?
How do you ensure the accuracy and reliability of operational compliance data?
How do you stay informed about changes in regulatory and industry standards?
What techniques do you use to communicate compliance requirements?
What strategies have you employed to increase operational compliance awareness?
How do you evaluate success in terms of operational compliance?
What challenges have you faced with operational compliance and how did you overcome them?
Common Tools in Industry
Risk Management Software. This software helps organizations identify, assess, and manage potential risks. Example: Qualtrics Risk Management.
Security Information and Event Management (SIEM). This software collects, analyzes, and stores log data from multiple sources to provide real-time security alerts and historical reports. Example: Splunk Enterprise Security.
Policy Management Software. This software automates the process of creating and enforcing organizational policies. Example: PolicyStat Policy Management Platform.
Compliance Management Software. This software helps organizations manage and monitor compliance with regulations and internal standards. Example: LogicManager Compliance Manager.
Audit Management Software. This software helps organizations plan, manage, and report audit activities. Example: ACL GRC Audit Management Suite.
Professional Organizations to Know
American Compliance Association
The Institute of Internal Auditors
Compliance Professionals Forum
International Compliance Association
The National Society of Compliance Professionals
Society of Corporate Compliance and Ethics
Association of Certified Anti-Money Laundering Specialists
Compliance Certification Board
Healthcare Compliance Association
Financial Industry Regulatory Authority
We also have Senior Compliance Analyst, Export Control & Regulatory Compliance Manager, and Regulatory Compliance Analyst jobs reports.
Common Important Terms
Risk Management - The process of identifying, assessing, and managing potential risks that may arise in a business or organization.
Regulatory Compliance - The process of ensuring that a company adheres to all applicable laws and regulations.
Policies and Procedures - Guidelines developed by an organization to ensure compliance with regulatory requirements, internal controls, and other standards.
Internal Controls - A set of guidelines, processes, and procedures used to protect an organization's assets, operations, and resources.
Auditing - The process of evaluating the accuracy, completeness, and effectiveness of a company's internal control system.
Governance - The process of overseeing and managing an organization's operations and activities.
Best Practices - A set of guidelines and standards used to ensure the highest level of compliance and performance within an organization.
Frequently Asked Questions
What is an Operational Compliance Manager?
An Operational Compliance Manager is responsible for ensuring that a company meets all relevant regulatory and legal standards. This includes monitoring compliance with operational policies and procedures, overseeing risk management, and developing strategies for maintaining compliance.
What qualifications are necessary to become an Operational Compliance Manager?
Qualifications for an Operational Compliance Manager vary depending on the industry and organization, but generally include a degree in a related field such as law, business, or finance, as well as several years of experience in regulatory compliance.
What are the main responsibilities of an Operational Compliance Manager?
The main responsibilities of an Operational Compliance Manager include developing, implementing, and monitoring compliance policies; conducting risk assessments; and responding to audits and investigations. Other duties may include training employees on compliance policies, resolving compliance issues, and creating reports to demonstrate compliance.
What is the salary range for an Operational Compliance Manager?
Salaries for an Operational Compliance Manager typically range from $60,000 to $120,000 per year, depending on experience and location.
What tools are used by an Operational Compliance Manager?
Tools used by an Operational Compliance Manager may include enterprise risk management software, policy management software, document management systems, data analytics tools, and audit tracking systems.
What are jobs related with Operational Compliance Manager?
Web Resources
How to Become A Compliance Manager - Western Governors … www.wgu.edu
Compliance Manager | PSU Human Resources hr.psu.edu
ERM and Operational Compliance Committee (ERMOCC) www.uvm.edu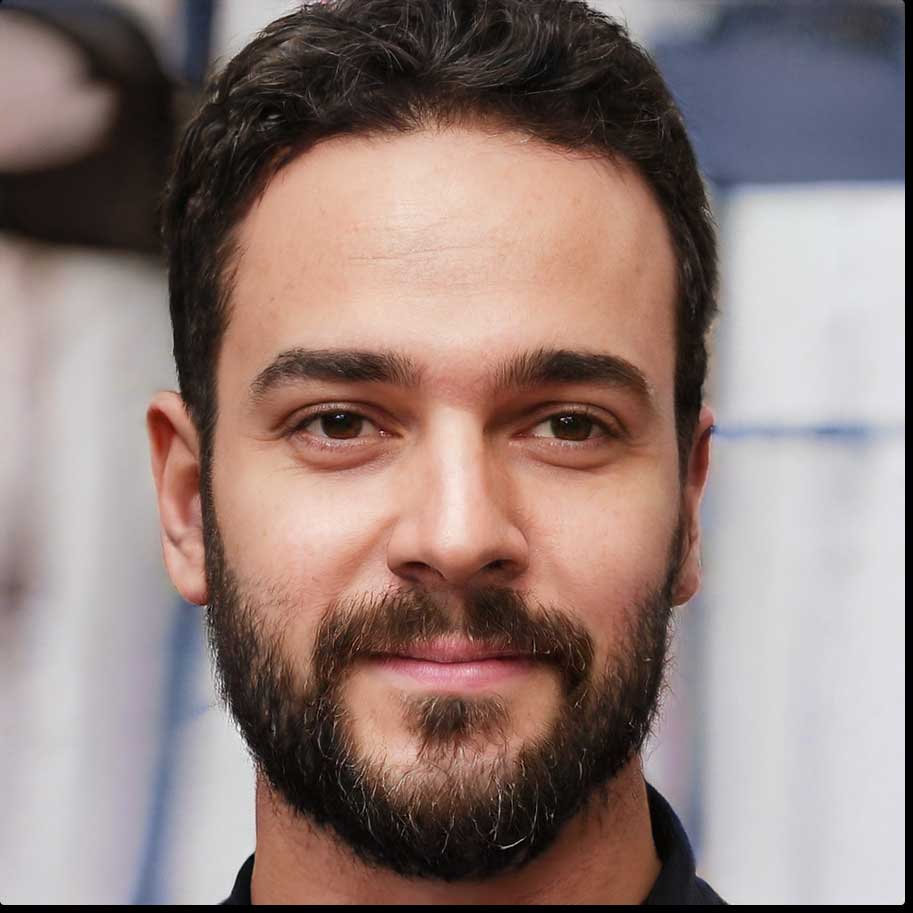 Reviewed & Published by Albert
Submitted by our contributor
Compliance Category