How to Be Senior Compliance Analyst
- Job Description, Skills, and Interview Questions
Oct 28, 2021 / 5 Minutes Read / By Albert
The rising demand for compliance analysts is a direct result of the need for organizations to ensure that all activities are conducted in accordance with applicable laws, regulations, and ethical standards. This increased demand has led to an increased need for professionals who possess the knowledge and expertise to identify, analyze, and manage compliance issues. As a result, organizations have begun to hire senior compliance analysts to provide guidance on developing, implementing, and monitoring compliance programs.
These positions require a thorough understanding of industry regulations and standards, as well as a keen eye for identifying risks. Senior compliance analysts are also responsible for creating policies and procedures that help organizations maintain a high level of compliance and ensure that all activities remain compliant with applicable laws and regulations.
Steps How to Become
Earn a Bachelor's Degree. The first step to becoming a Senior Compliance Analyst is to earn a bachelor's degree in a related field, such as finance, accounting, business or economics. Some employers may require a master's degree.
Gain Work Experience. To become a Senior Compliance Analyst, you must have significant experience in the field. This may include experience in the financial services industry, compliance regulations or auditing.
Obtain the Necessary Certifications. Many employers prefer to hire Senior Compliance Analysts who have obtained certifications such as Certified Regulatory Compliance Professional (CRCP) or Certified Regulatory Compliance Manager (CRCM). These certifications demonstrate that the individual has a thorough understanding of compliance regulations and principles.
Apply for Senior Compliance Analyst Positions. Once you have the required qualifications, you can start applying for Senior Compliance Analyst positions. Be sure to highlight your experience and certifications in your application.
Remain Up-to-Date on Regulations. As a Senior Compliance Analyst, it is important to stay up-to-date on changes in the regulatory landscape. This will help you ensure that your organization is compliant with all applicable laws and regulations.
The need for skilled and capable Compliance Analysts is increasing as organizations become more aware of the risks posed by regulatory and legal non-compliance. The resulting demand for experienced and knowledgeable professionals has driven up the salaries for these positions, making them very attractive to potential candidates. In addition, organizations are investing in more robust compliance programs with advanced software and analytics to help ensure that their systems and processes remain compliant.
Compliance Analysts are often responsible for creating and implementing these programs, and they must be knowledgeable in best practices and legal requirements, as well as possess strong communication and problem-solving skills. As a result, employers are willing to pay a premium for the right candidate, making compliance analysis an attractive and rewarding career path.
You may want to check Pharmaceutical Regulatory Compliance Manager, Risk & Compliance Analyst, and Payment Compliance Analyst for alternative.
Job Description
Develop and implement compliance policies and procedures in line with applicable laws and regulations.
Monitor and review compliance processes and procedures.
Research and analyze regulatory and legal changes to ensure compliance.
Develop and provide ongoing training to employees on compliance policies and regulations.
Identify, assess, and monitor risks associated with compliance activities.
Develop and maintain compliance reports and documentation.
Manage the audit process for compliance-related matters.
Investigate potential non-compliance issues and take corrective actions.
Respond to inquiries from regulatory agencies in accordance with applicable regulations.
Collaborate with other departments in developing new compliance programs.
Skills and Competencies to Have
Knowledge of banking industry rules and regulations
Ability to interpret legal documents
Excellent organizational and communication skills
Strong analytical and problem-solving skills
Ability to handle multiple tasks and prioritize workload
Excellent research skills
Familiarity with compliance software programs
Ability to identify, manage and implement changes to process and procedures
Ability to identify potential compliance issues and recommend solutions
Ability to develop and maintain effective working relationships with all stakeholders
The most important skill to have as a Compliance Analyst is an understanding and knowledge of the regulatory environment. Having an understanding of the laws, regulations and standards that govern an organization's operations is critical for a Compliance Analyst to be successful. A Compliance Analyst must possess the ability to interpret and apply these rules and regulations, as well as provide guidance to the organization on how to stay compliant.
having strong communication skills, an understanding of risk management, and the ability to analyze data are also important for a successful Compliance Analyst. These skills will help a Compliance Analyst identify potential risks, develop effective strategies for mitigating the risks, and ensure that the organization complies with all applicable laws, regulations, and standards.
Information Compliance Analyst, IT Compliance Manager, and Aviation Regulatory & Safety Compliance Manager are related jobs you may like.
Frequent Interview Questions
What experience do you have with regulatory compliance management?
How do you stay up-to-date on the changing regulatory landscape?
Describe a time when you had to ensure compliance with a government regulation.
What strategies do you use to ensure compliance with company policies and procedures?
How would you handle a situation where an employee was not following the compliance regulations?
What steps would you take to create and implement a new compliance program?
How do you evaluate the effectiveness of existing compliance programs?
What techniques do you use to educate staff on compliance regulations?
Describe a time when you identified and corrected a gap in the compliance process.
What challenges have you faced in your previous compliance roles and how did you overcome them?
Common Tools in Industry
Compliance Software. A software solution used to automate compliance processes and provide a centralized system for tracking, reporting, and auditing compliance-related activities. (Eg: MetricStream)
Risk Management Software. A software designed to identify, assess, and manage risk across an organization. (Eg: Riskonnect)
Audit Management Software. A software used to automate the entire audit process, from planning and execution to reporting and monitoring. (Eg: RSA Archer)
Regulatory Reporting Software. A software used to report and track regulatory filings, such as SEC filings, FINRA Form U4s, and others. (Eg: SEC Reporting Solutions)
Business Continuity Software. A software used to manage the risks associated with natural disasters, cyber threats, and other disruptions. (Eg: Veritas' Resilient)
Data Security Software. A software used to ensure compliance with data protection regulations and secure sensitive data. (Eg: Symantec DLP)
Professional Organizations to Know
Association of Certified Anti-Money Laundering Specialists (ACAMS)
International Compliance Association (ICA)
Society of Corporate Compliance and Ethics (SCCE)
National Society of Compliance Professionals (NSCP)
Institute of Internal Auditors (IIA)
Financial Industry Regulatory Authority (FINRA)
American Bankers Association (ABA)
The National Association of Professional Background Screeners (NAPBS)
International Association of Privacy Professionals (IAPP)
Compliance Certification Board (CCB)
We also have Regulatory Compliance Manager, Privacy & Compliance Analyst, and Operational Compliance Manager jobs reports.
Common Important Terms
Anti-Money Laundering (AML). A set of laws, regulations, and procedures designed to prevent criminals from disguising illegally obtained funds as legitimate income.
Know Your Customer (KYC). A due diligence process used by financial institutions to verify the identity of their customers and ensure they are not involved in any illegal activities.
Bank Secrecy Act (BSA). A law that requires financial institutions to report suspicious activities to the government, maintain records, and ensure customer privacy.
Fraud Prevention. A process of detecting, preventing, and responding to any type of fraud.
Financial Crimes Enforcement Network (FinCEN). An agency of the U. S. Department of the Treasury responsible for administering and enforcing the Bank Secrecy Act.
Sanctions Compliance. Measures taken to comply with sanctions imposed by governments or international organizations.
Risk Management. The process of identifying, assessing, and managing potential risks in order to minimize their impact on an organization.
Frequently Asked Questions
What qualifications are required for a Senior Compliance Analyst?
A Senior Compliance Analyst typically requires a minimum of a bachelor's degree in a related field such as accounting, finance, business, or law. In addition, they must possess a minimum of three years of experience in a compliance or regulatory role.
What are the primary duties of a Senior Compliance Analyst?
The primary duties of a Senior Compliance Analyst include monitoring regulatory changes and ensuring that the organization's policies and procedures comply with applicable legal and regulatory standards. They also provide guidance on compliance issues to other departments, review internal processes and controls, and coordinate audits and investigations.
What skills are necessary for a Senior Compliance Analyst?
Skills necessary for a Senior Compliance Analyst include strong organizational skills, attention to detail, analytical and problem-solving skills, excellent communication skills, and the ability to work independently. They must also be knowledgeable about relevant laws and regulations, and have the ability to interpret and apply them to the organization's operations.
What type of environment does a Senior Compliance Analyst typically work in?
A Senior Compliance Analyst typically works in an office setting; however, they may also travel to locations to conduct audits or investigations.
What type of salary can a Senior Compliance Analyst expect to earn?
The average salary for a Senior Compliance Analyst is $66,000 per year, according to PayScale.com. Salaries can vary based on experience, location, and other factors.
What are jobs related with Senior Compliance Analyst?
Web Resources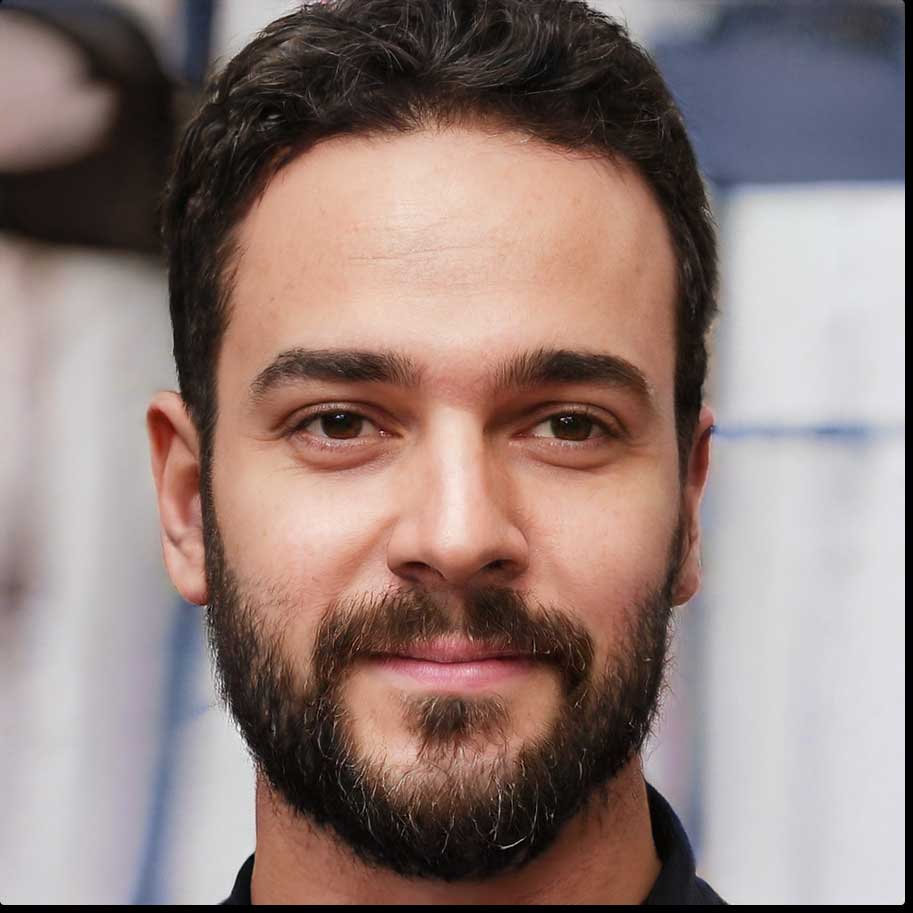 Reviewed & Published by Albert
Submitted by our contributor
Compliance Category