How to Be Compliance Engineer
- Job Description, Skills, and Interview Questions
Feb 16, 2021 / 5 Minutes Read / By Albert
The need for Compliance Engineers is increasing as companies become more aware of the importance of having their operations and processes adhere to all applicable laws and regulations. This has resulted in a greater demand for personnel who are knowledgeable in compliance standards and practices. Compliance Engineers are responsible for ensuring that companies remain compliant with all applicable legal, regulatory and industry requirements.
They must be able to review, analyze and interpret regulatory data, develop compliance strategies and coordinate the implementation of those strategies. they must be able to identify any areas of non-compliance, develop corrective action plans, and provide timely feedback to management. Through their efforts, Compliance Engineers play a crucial role in helping organizations remain compliant with the various laws and regulations that affect their operations.
Steps How to Become
Earn a Bachelor's Degree. To become a compliance engineer, individuals need to earn a bachelor's degree in a field such as engineering, computer science, or information technology.
Obtain Professional Experience. Most employers prefer to hire experienced compliance engineers. Individuals can gain experience through internships or entry-level positions.
Get Certified. Becoming certified in a compliance-related field will help individuals stand out in the job market. The American Society for Quality offers a Certified Quality Engineer certification, which is applicable for compliance engineers.
Research and Stay Up-to-Date. Compliance regulations are always changing, so it is important for compliance engineers to stay up-to-date on any changes. This can be done through research and attending conferences or seminars.
Build a Network. Building relationships with other professionals in the field is always beneficial. This can be done through networking at events or joining professional organizations.
Properly maintaining and updating compliance regulations is essential for businesses to remain competitive and compliant with industry standards. To ensure capabilities are up to date, organizations should continuously monitor changes to compliance regulations and adjust their policies and procedures accordingly. Regular training of personnel on the latest laws, regulations, and policies should also be conducted to ensure everyone is aware of the necessary requirements.
businesses should develop a system for reporting any non-compliant behavior so that corrective action can be taken quickly. It is also important to ensure that all compliance-related documents are updated and stored properly. By keeping up to date with compliance regulations, businesses can ensure they are meeting industry standards and protecting the interests of their stakeholders.
You may want to check Export Control & Regulatory Compliance Manager, Supply Chain Compliance Manager, and Research Compliance Officer for alternative.
Job Description
Develop and maintain technical and compliance standards in accordance with industry regulations and standards.
Monitor and audit existing processes to ensure compliance with applicable laws, regulations, and standards.
Develop, document, and implement corrective action plans to address non-compliance issues.
Advise production, engineering, and other departments on product safety and compliance requirements.
Prepare and review compliance documentation such as technical files, documentation of design controls, risk management reports, test plans, and certificates of conformity.
Analyze and interpret data related to safety and compliance matters.
Develop, maintain, and revise internal policies and procedures related to safety and compliance.
Research, analyze, and communicate changes in regulatory requirements.
Collaborate with other departments to ensure compliance with applicable standards.
Provide technical expertise in the areas of safety and compliance.
Skills and Competencies to Have
Knowledge of relevant regulations, such as industry standards, safety requirements, and environmental regulations.
Understanding of engineering principles and processes.
Ability to develop and implement compliance plans and procedures.
Excellent communication and problem-solving skills.
Ability to monitor and evaluate compliance effectiveness.
Familiarity with risk management principles.
Knowledge of quality assurance principles.
Proficiency with computer software for data analysis and reporting.
Ability to effectively collaborate with cross-functional teams.
Strong organizational and time management skills.
Having a strong technical background is a key skill for any Compliance Engineer. In order to truly be successful in this role, one must have a deep understanding of the regulations and laws that govern the industry, as well as an ability to analyze complex data and develop effective systems for ensuring compliance. They must also be proficient in writing policies, procedures and reports that show compliance with regulations, and be able to quickly identify and address any non-compliance issues.
Furthermore, excellent communication, organizational and problem-solving abilities are key to being an effective Compliance Engineer. Without these, they may fail to identify and handle critical issues in a timely manner. having a strong technical background, combined with the ability to understand regulations, analyze data, develop systems and communicate effectively, is essential for any Compliance Engineer to ensure the highest levels of compliance are achieved.
IT Compliance Manager, Regulatory Compliance Manager, and Business Process & Regulatory Compliance Manager are related jobs you may like.
Frequent Interview Questions
What experience do you have in drafting, implementing, and enforcing corporate compliance policies?
What techniques do you use to ensure adherence to regulatory requirements?
How do you evaluate and monitor changes in applicable laws and regulations?
Describe your experience with the development of risk management strategies.
How do you identify potential areas of non-compliance?
How do you respond to compliance issues and violations?
What experience do you have with developing and auditing internal control processes?
How do you investigate potential compliance issues and prepare reports?
Describe a situation where you identified a potential area of non-compliance and took the appropriate action.
What steps do you take to stay up to date on current compliance requirements?
Common Tools in Industry
Microsoft System Center Configuration Manager (SCCM). A software management tool that allows IT administrators to manage and deploy software, operating systems, security updates, and patches. (e. g. SCCM helps IT admins deploy Windows 10 OS updates)
Microsoft Intune. A cloud-based mobile device management solution that allows IT admins to manage mobile device security, content, and applications. (e. g. Intune helps IT admins manage mobile devices in an organization)
Splunk Enterprise Security (ES). A security information and event management (SIEM) platform for analyzing and detecting suspicious activity in an organization's IT environment. (e. g. Splunk ES helps IT admins detect possible security threats)
Qualys Vulnerability Management. A cloud-based vulnerability scanning tool that allows IT admins to identify and prioritize security vulnerabilities in their IT environment. (e. g. Qualys VM helps IT admins check for vulnerabilities in their IT systems)
IBM Security AppScan. A web application security scanner that helps IT admins identify and remediate web application vulnerabilities. (e. g. IBM Security AppScan helps IT admins identify and fix security vulnerabilities in web applications)
Professional Organizations to Know
Institute of Electrical and Electronics Engineers (IEEE)
Society of Automotive Engineers (SAE)
International Society of Automation (ISA)
National Fire Protection Association (NFPA)
American Society of Mechanical Engineers (ASME)
National Electrical Manufacturers Association (NEMA)
UL (Underwriters Laboratories)
International Association of Electrical Inspectors (IAEI)
International Society of Certified Electronics Technicians (ISCET)
American Society for Quality (ASQ)
We also have Privacy & Compliance Analyst, Compliance Supervisor, and Financial Services Regulatory Compliance Manager jobs reports.
Common Important Terms
Risk Analysis. A process of identifying potential risks and evaluating them in order to determine the level of risk and potential consequences.
Security Policies. Guidelines for establishing security measures to protect an organization's information and resources.
Regulatory Compliance. The process of meeting legal requirements imposed by regulatory bodies.
Data Protection. Measures taken to protect the confidentiality, integrity, and availability of data.
Auditing. An independent review and examination of records, systems, and processes in order to assess the effectiveness of internal controls and the accuracy of financial statements.
Business Continuity Planning. A process for preparing for and responding to disruptive events that could affect an organization's operations.
Incident Response Planning. The process of establishing procedures and plans to identify, respond to, and manage security incidents.
Frequently Asked Questions
What is a Compliance Engineer?
A Compliance Engineer is a professional who ensures that a company's products, services, and operations comply with all relevant laws, regulations, and industry standards.
What responsibilities does a Compliance Engineer have?
A Compliance Engineer is responsible for developing and implementing processes and procedures that ensure compliance with applicable laws, regulations, and standards. They also monitor processes and procedures to ensure they remain compliant and provide guidance on compliance-related matters.
What qualifications are required to be a Compliance Engineer?
To be a Compliance Engineer, you typically need a bachelor's degree in engineering, computer science, or a related field. Additionally, experience in the relevant industry, knowledge of applicable laws and regulations, and technical proficiency are desirable.
What skills are necessary for a Compliance Engineer?
Compliance Engineers need strong problem-solving skills, technical proficiency, and the ability to effectively communicate their findings to stakeholders. Additionally, they must have an understanding of applicable laws and regulations as well as the ability to develop and implement effective processes and procedures.
What is the salary range for Compliance Engineers?
The salary range for Compliance Engineers varies depending on the region and industry. Generally speaking, salaries for Compliance Engineers typically range from $60,000 to $90,000 per year.
What are jobs related with Compliance Engineer?
Web Resources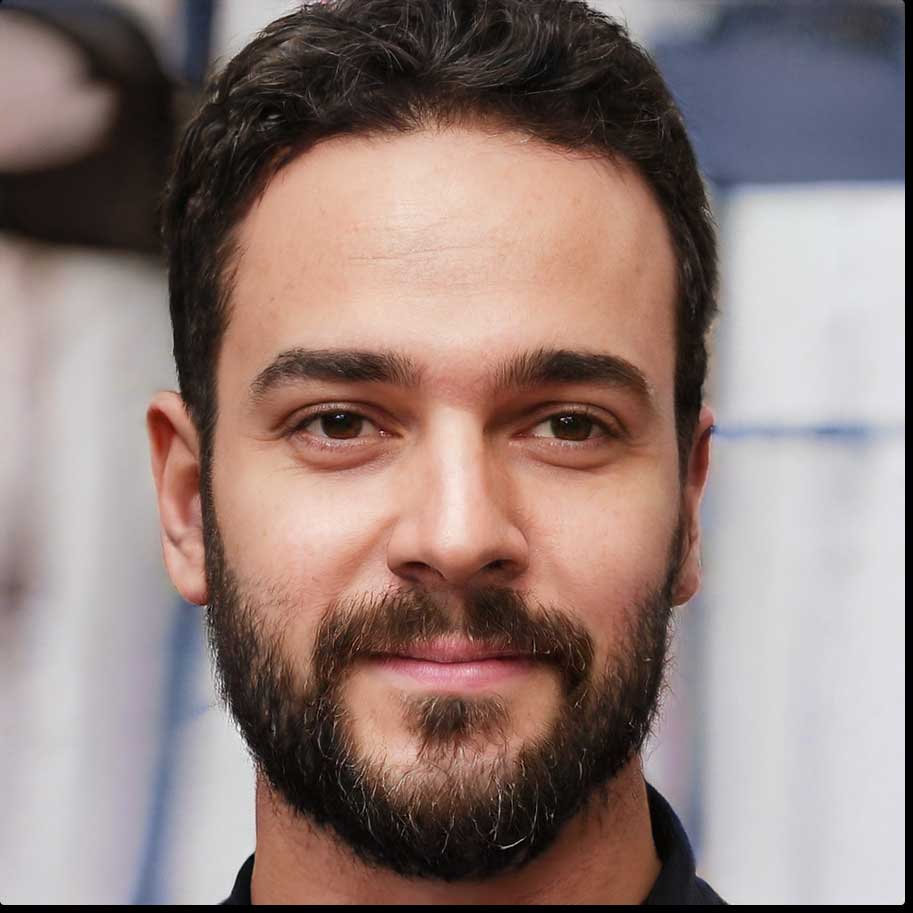 Reviewed & Published by Albert
Submitted by our contributor
Compliance Category