How to Be Healthcare Compliance Manager
- Job Description, Skills, and Interview Questions
Jun 29, 2021 / 6 Minutes Read / By Albert
The implementation of a Healthcare Compliance Manager is essential to ensure compliance with government regulations and industry standards. This can have a significant effect on healthcare organizations, as failing to comply with the regulations can result in hefty fines, loss of accreditation, and even criminal charges. Additionally, having a healthcare compliance manager can help protect patients by ensuring that procedures and protocols are followed, reducing the likelihood of medical errors or other adverse outcomes. Lastly, this can also lead to improved patient satisfaction and quality of care due to the assurance that healthcare organizations are adhering to the highest standards.
Steps How to Become
Earn a Bachelor's Degree. Healthcare compliance managers typically possess a bachelor's degree in a related field such as health administration, business administration, or health sciences.
Obtain Experience in the Field. Previous experience working in the healthcare industry is often beneficial for those seeking to become healthcare compliance managers.
Gain Certification. The Healthcare Compliance Association (HCA) offers professional certification for healthcare compliance managers. To obtain certification, applicants must have at least three years of experience in healthcare compliance and pass an examination.
Stay Current with Regulations. Healthcare compliance managers must keep up to date on the latest regulations and laws that affect the healthcare industry. They should regularly review relevant publications and attend conferences and seminars to stay informed.
Develop Strong Organizational Skills. Healthcare compliance managers must possess excellent organizational skills to ensure that all regulations and policies are properly implemented. They should also be able to effectively communicate with staff and management to ensure that everyone is aware of any changes or updates.
In order to stay ahead and capable as a Healthcare Compliance Manager, it is important to understand the ever-changing regulations and laws that govern the healthcare industry. Staying current on the latest updates and understanding how they affect your organization's operations is essential to remaining compliant. developing processes and procedures that ensure compliance and regularly monitoring and auditing those processes are key to staying ahead.
It is also important to have a comprehensive understanding of the technology and systems used to track compliance, and to make sure they are up-to-date. Finally, having a clear understanding of the roles and responsibilities of all stakeholders is essential for successful compliance management. By staying informed, developing processes, tracking systems, and understanding roles and responsibilities, Healthcare Compliance Managers can remain ahead of the curve and be capable of ensuring compliance.
You may want to check Research Compliance Officer, Network Security & Regulatory Compliance Manager, and Compliance Manager for alternative.
Job Description
Develop and implement healthcare compliance program initiatives in accordance with applicable laws, regulations, and policies.
Monitor and review changes to applicable laws, regulations, and policies, and ensure that all initiatives remain compliant.
Establish and maintain effective relationships with external regulatory agencies.
Establish and maintain an effective internal audit program to ensure compliance with applicable laws and regulations.
Train and educate staff on healthcare compliance program initiatives to ensure understanding of the requirements.
Prepare and submit reports to management on the status of the healthcare compliance program initiatives.
Develop and implement corrective action plans when areas of non-compliance are identified.
Monitor employee activity to ensure compliance with applicable laws, regulations, and policies.
Investigate potential areas of non-compliance and provide recommendations for improvement.
Prepare documents and manage the filing process for healthcare compliance-related reporting requirements.
Skills and Competencies to Have
Knowledge of applicable laws, regulations and standards related to healthcare compliance.
Familiarity with the principles of risk management and internal control systems.
Ability to develop, implement and monitor healthcare compliance programs.
Expertise in conducting investigations and audits related to compliance issues.
Ability to identify, analyze and address potential compliance risks.
Excellent verbal and written communication skills.
Strong organizational, problem solving and analytical skills.
Proficiency with Microsoft Office Suite and other computer applications used in healthcare compliance management.
Ability to effectively manage multiple tasks and meet deadlines in a timely manner.
Ability to work independently and as part of a team.
Good healthcare compliance managers must possess a variety of skills to ensure that healthcare organizations are in line with all legal and regulatory requirements. The most important skill for a healthcare compliance manager is the ability to analyze complex laws and regulations, identify areas of risk, and develop strategies to mitigate those risks. They must also be able to communicate effectively with different levels of staff, including medical professionals, in order to ensure that all policies and procedures are implemented and followed correctly.
Furthermore, they must be able to monitor and audit medical records and financial transactions to ensure accuracy and compliance. Finally, they must be able to advise management on the best course of action when an issue arises. Having these skills is essential to successfully managing a healthcare organization's compliance with applicable laws and regulations.
Risk & Compliance Analyst, Data Protection & Compliance Manager, and International Trade Compliance Manager are related jobs you may like.
Frequent Interview Questions
What experience do you have in healthcare compliance management?
How would you ensure your department is compliant with all applicable laws and regulations?
How have you monitored and responded to changes in the regulatory environment?
What processes have you implemented to ensure compliance with all relevant policies and procedures?
Describe how you have managed compliance-related audits and investigations.
How have you communicated key compliance issues to senior management?
What steps do you take to identify and mitigate potential compliance risks?
Explain how you have developed and implemented training programs for new and existing employees related to healthcare compliance.
What experience do you have working with external government agencies on compliance-related matters?
Describe the strategies you have used to ensure the accuracy of healthcare documentation and billing.
Common Tools in Industry
HIPAA Compliance Auditing Tool. Automates the process of auditing an organization's compliance with the Health Insurance Portability and Accountability Act (HIPAA). (eg: AuditMate)
Security Risk Analysis Software. Analyzes an organization's data and identifies potential security risks. (eg: SecurityRisk. ai)
Information Security Management System (ISMS). A framework designed to help an organization manage its information security processes and protect its data. (eg: ISO 27001)
Electronic Medical Records (EMR) Software. Software that stores, manages, and retrieves patient medical records electronically. (eg: Epic EMR)
Regulatory Compliance Software. Monitors regulatory developments, monitors organizational compliance, and provides reporting and analytics. (eg: Compliance 360)
Encryption Software. Encrypts data to protect it from unauthorized access. (eg: AES Crypt)
Employee Training Software. Automates the delivery of employee training and tracks staff progress. (eg: Bridge)
Privacy Management Software. Helps organizations comply with data privacy regulations. (eg: TrustArc)
Professional Organizations to Know
American Health Lawyers Association
National Association of Healthcare Compliance Professionals
American Society for Healthcare Risk Management
Association of Corporate Compliance and Ethics
Health Care Compliance Association
International Association of Privacy Professionals
Compliance Certification Board
National Institute for Health Care Management
American Bar Association Health Law Section
National Health Care Anti-Fraud Association
We also have Export Compliance Analyst, Compliance Coordinator, and Regulatory Compliance Manager jobs reports.
Common Important Terms
HIPAA. The Health Insurance Portability and Accountability Act is a U. S. federal law that sets national standards for the protection of individuals' medical information and establishes requirements for providing healthcare services.
Privacy Rule. The Privacy Rule is part of the HIPAA regulations that set standards for protecting the privacy of individuals' health information.
Security Rule. The Security Rule is part of the HIPAA regulations that set standards for protecting the security of individuals' health information.
Breach Notification Rule. The Breach Notification Rule is part of the HIPAA regulations that require covered entities to notify affected individuals when their health information has been compromised.
Health Information Technology for Economic and Clinical Health Act (HITECH). The HITECH Act is a U. S. federal law that promotes the use of electronic health records and other health information technology.
Meaningful Use. Meaningful Use is a set of standards established by the HITECH Act that must be met in order for healthcare providers to qualify for federal incentives for using health information technology.
Patient Safety. Patient Safety is an important component of healthcare compliance, and refers to the measures taken to reduce the risk of patient harm due to medical errors.
Clinical Quality Measures (CQMs). CQMs are measures used to evaluate the quality of care provided by a healthcare provider, and are often used to assess meaningful use compliance.
Frequently Asked Questions
What is Healthcare Compliance Manager?
Healthcare Compliance Manager is a role responsible for ensuring that healthcare organizations adhere to applicable laws, regulations, and ethical standards.
What qualifications are required for a Healthcare Compliance Manager?
A Healthcare Compliance Manager typically needs to have a bachelor's degree in healthcare, business, law, or a related field, plus several years of experience in the healthcare field.
What responsibilities does a Healthcare Compliance Manager have?
Healthcare Compliance Managers are responsible for developing and implementing compliance policies and procedures, monitoring and auditing compliance activities, and providing education and training to staff on regulatory requirements.
What are some of the key regulations that Healthcare Compliance Managers must be aware of?
Healthcare Compliance Managers must be knowledgeable of HIPAA, the Health Insurance Portability and Accountability Act; the Anti-Kickback Statute; the False Claims Act; the Physician Self-Referral Law (Stark Law); the Fraud Enforcement and Recovery Act (FERA); the Affordable Care Act (ACA); and other relevant federal and state laws and regulations.
What are some of the risks associated with non-compliance?
Non-compliance with healthcare regulations can result in significant fines and penalties for organizations, as well as potential jail time for individuals who knowingly violate the law. Additionally, non-compliance can damage an organization's reputation and lead to decreased patient trust.
What are jobs related with Healthcare Compliance Manager?
Web Resources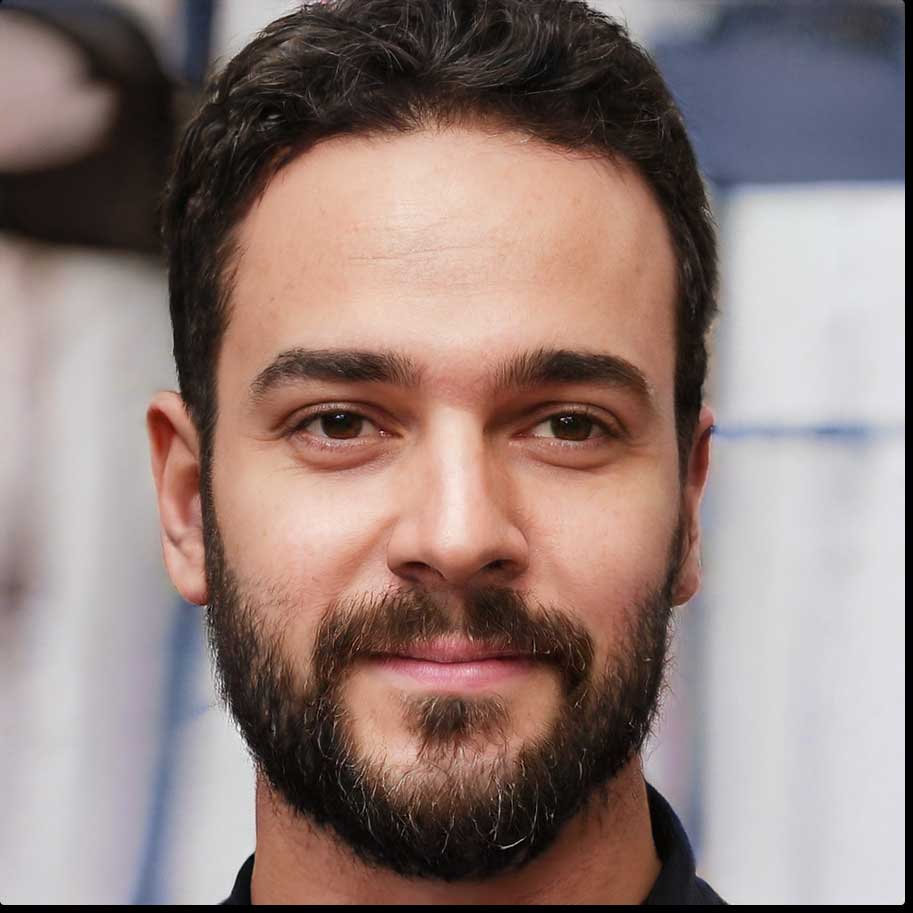 Reviewed & Published by Albert
Submitted by our contributor
Compliance Category